Cant have too many projects on the go, so figured I'd take on another.
This is an old fortis steel vice.
It's rare as it has 2 rotating front jaws so not can hold awkward shaped work.
Not a common feature on bench vices!
It is however rusted solid. Nothing at all moves.
So, need to 're rust, get it apart, paint it, make new jaws, and do whatever repairs are needed from the rust damage.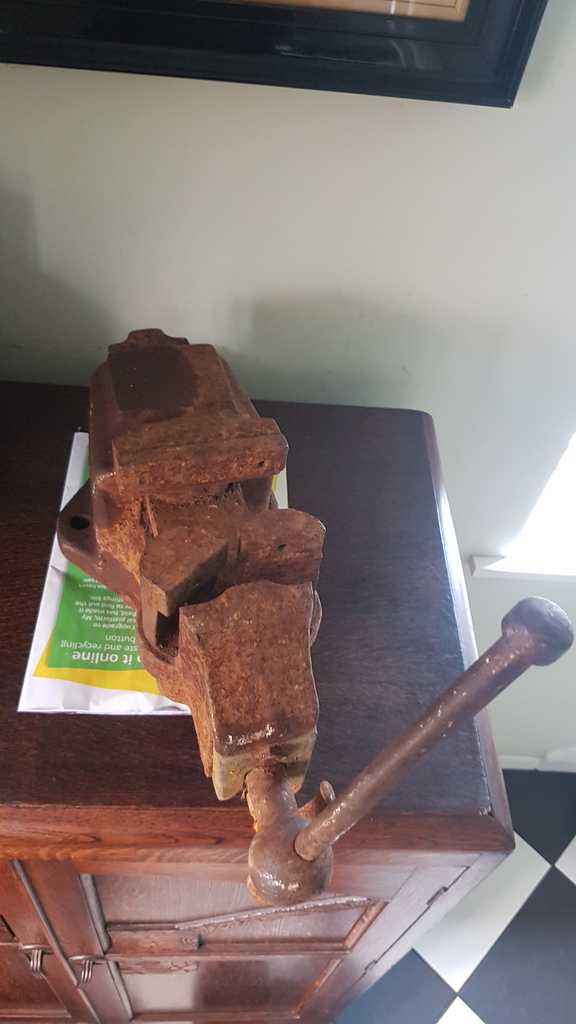 Should be a handy addition to the workshop though.