This isn't my car, it's my younger brother's. It has been off the road for around 30years. He's bought it to replace his mk2 Escort that he wrote off in a rally a few years ago. His plan is to build it with as much of the Escort bits as he can, except the red top engine as that went into my nephew's Astra GTE that I welded up last year (thread on here somewhere).
As bought with just a change of wheels to 8" minilites.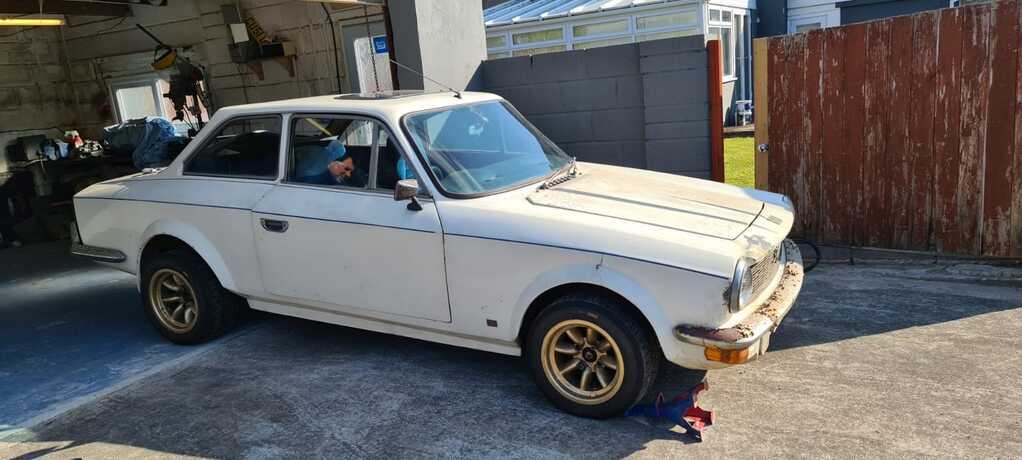 It came with these wheels with pretend wire wheel hub caps.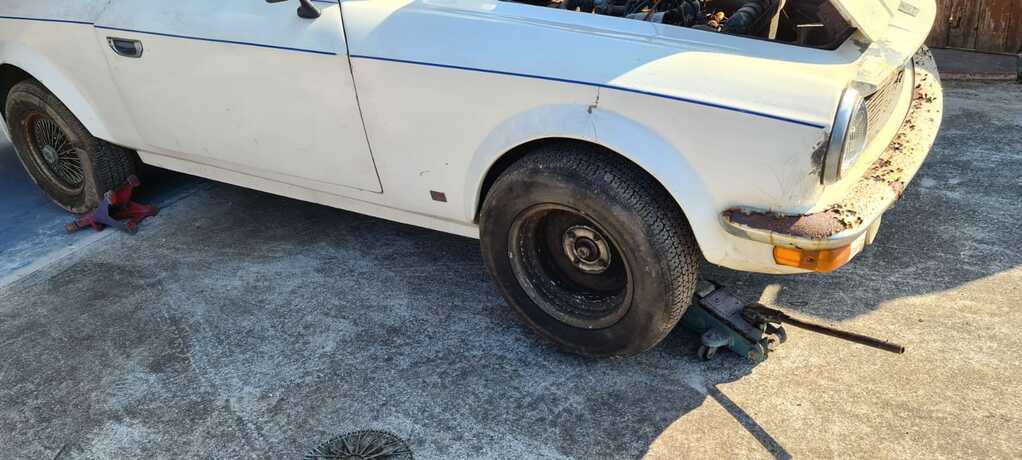 It had a 3L Essex fitted with overdrive gearbox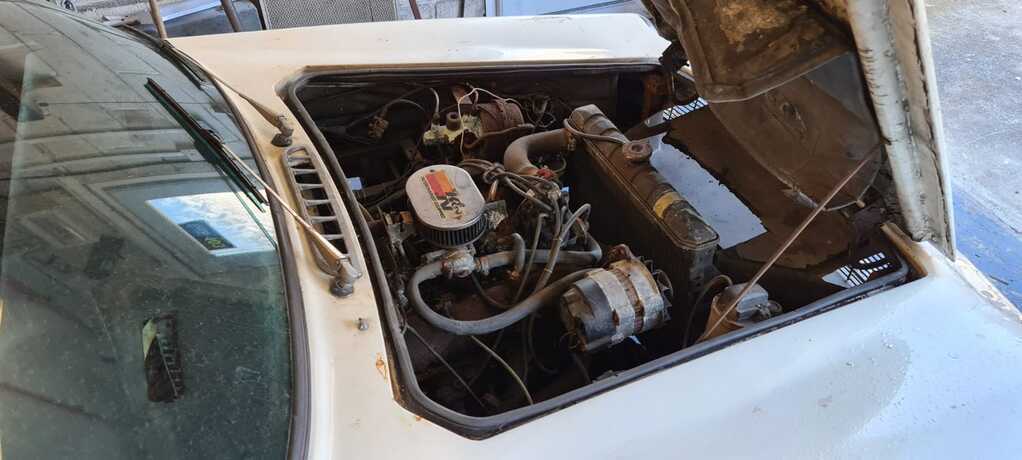 Which did run with some fuel poured down the carb, but it was destined to come out anyway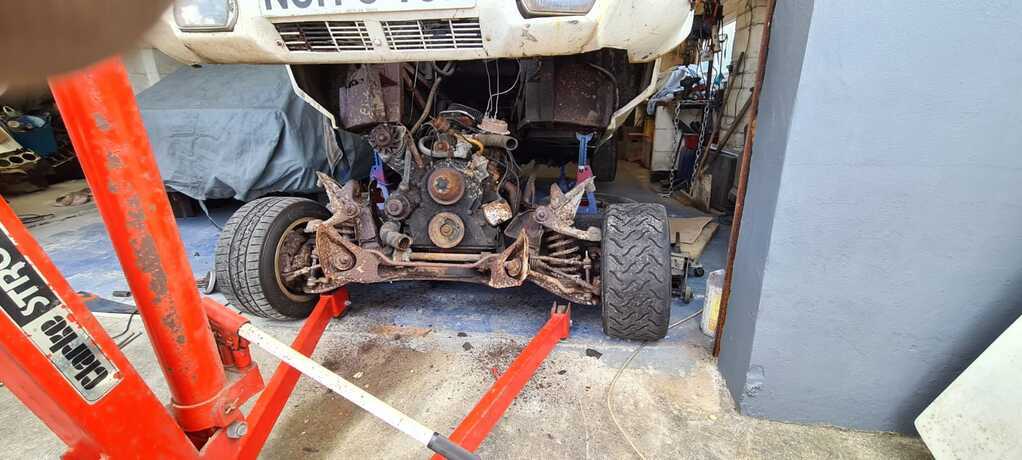 So up on the ramp and engine by power washed to remove all the plop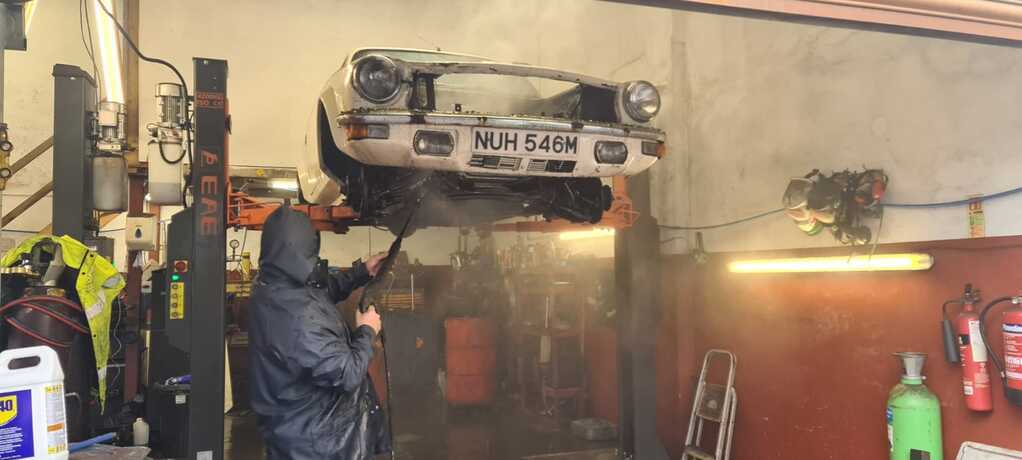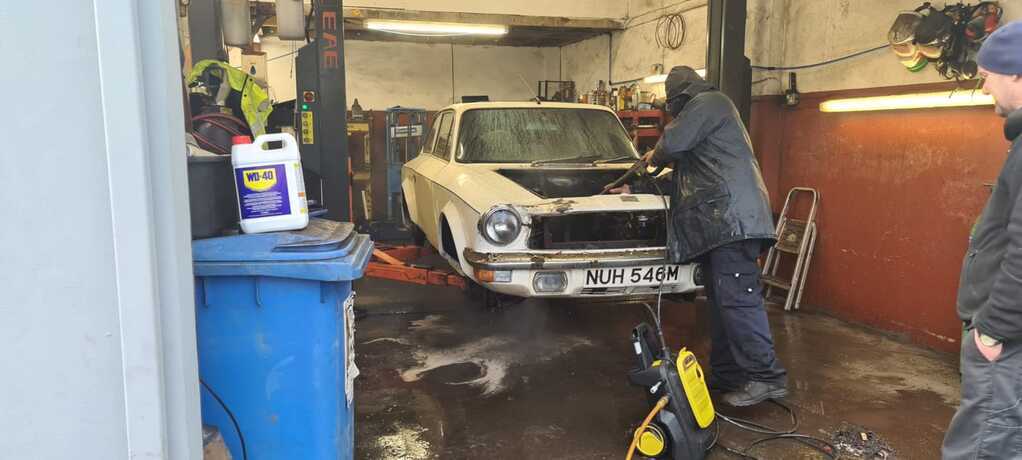 Suspension cleaned up- will most likely be modified later, and engine bay painted with some heat reflecting tape added. Heater box also removed.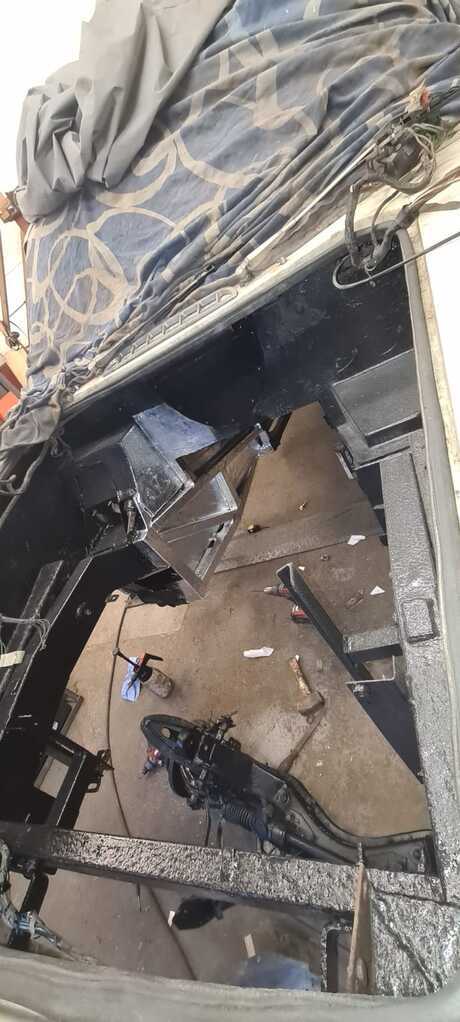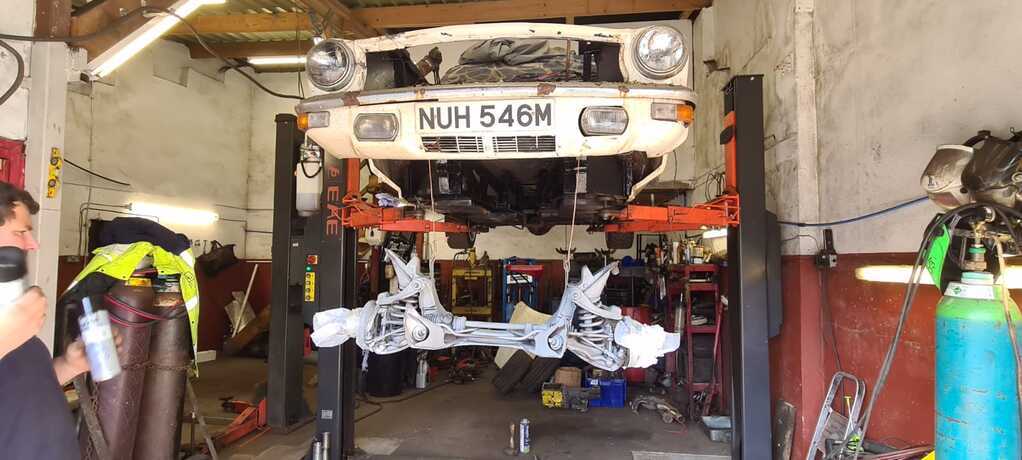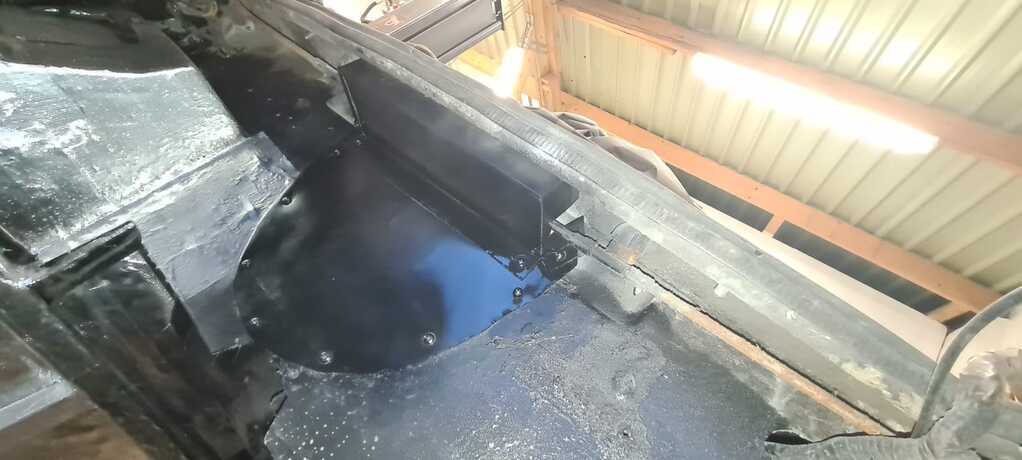 I welded a baffle in a sump for him. He bought the baffle but it was a poor fit.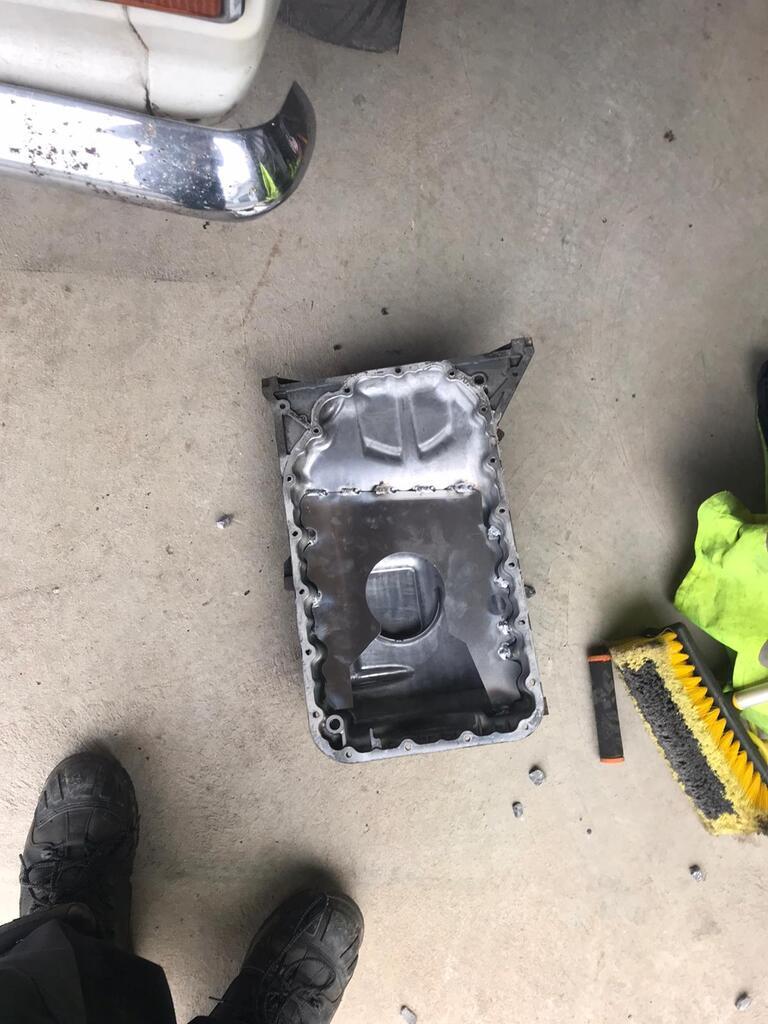 All this work was so that this could be added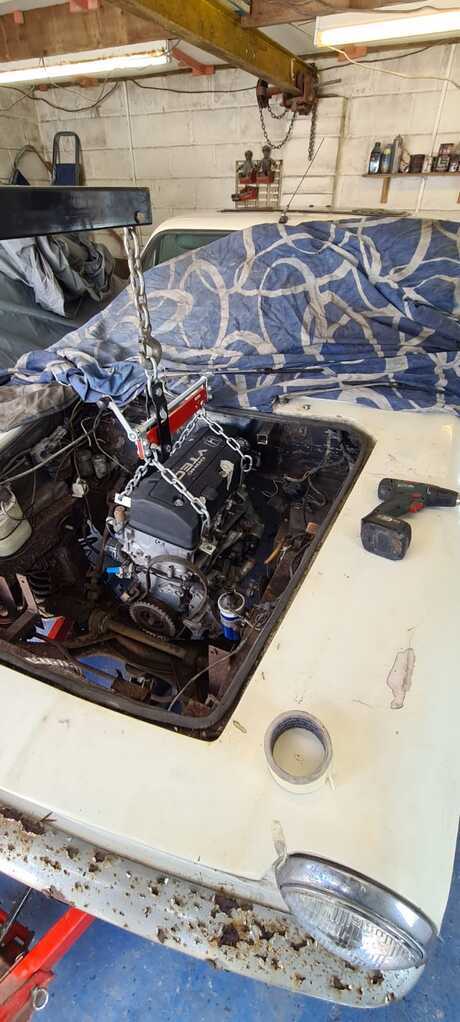 Honda S2000 that used to be in his Morris Minor Autograss car. The Gilbern is ideal for this conversion as the engine sits behind the front crossmember. These engines have the oil pump in the front of the sump that usually needs an expensive dry sump kit to fit in most cars.
It fits. Just.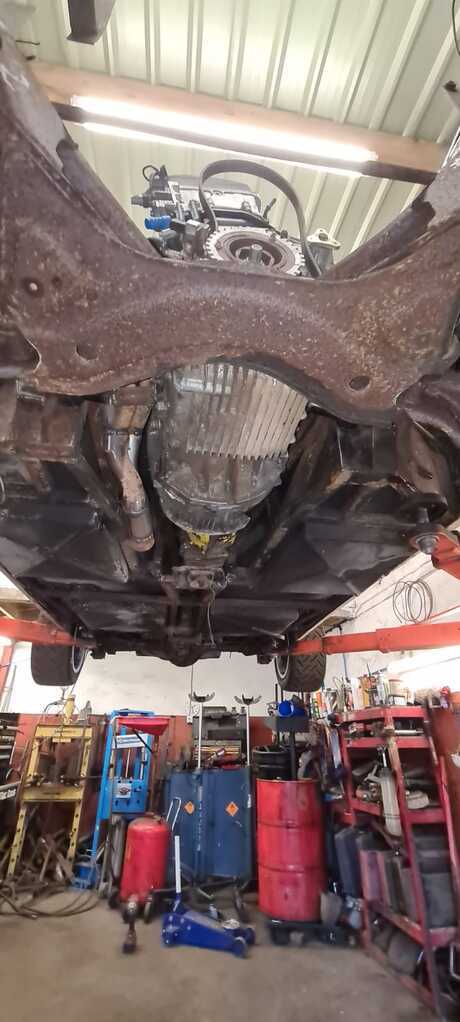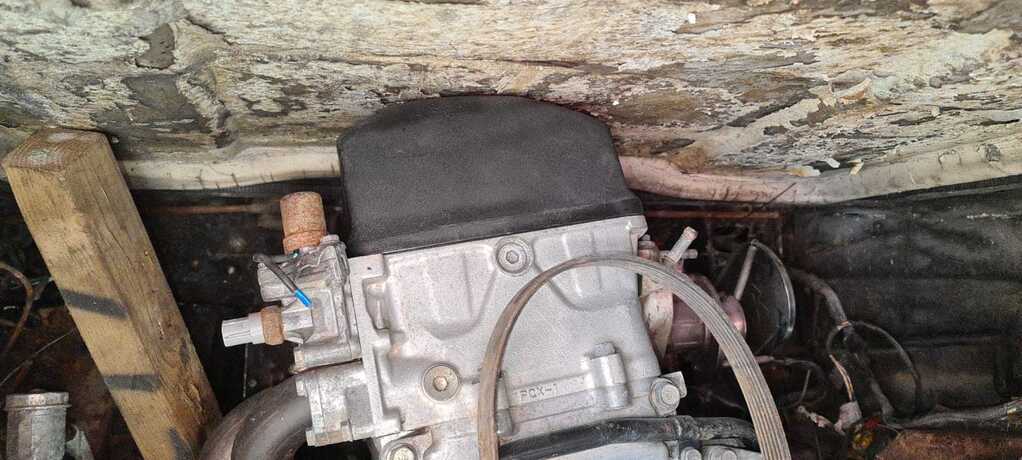 The engine is connected to a type 9 gearbox with SCCR gear kit. The bell housing is the front half of the S2000 gearbox welded to a big bit of plate
The exhaust manifold is a cut and shut standard item and the system is off a Transit Diesel (he uses these for all his exhaust systems) and a bit of pipe the used to be on the Morris Minor but fitted this perfectly to avoid the gearbox mount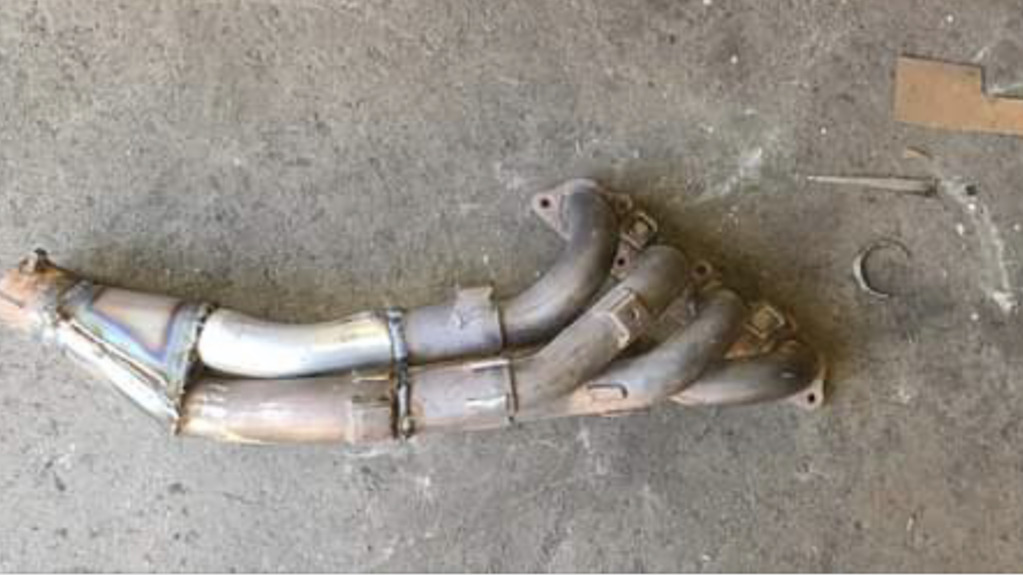 So on with the engine ancillaries. Inlet manifold is the standard inlet flange that I welded to (I think) a Ford Xflow twin Weber manifold. Currently on Weber 45's but will be going back to Dellorto 48's. Mega jolt is used for ignition but it's just running on the EDIS for now so the timing is stuck a 10 deg. When I the Moggy it was dyno'd at 260bhp. Escort group 4 radiator is also used.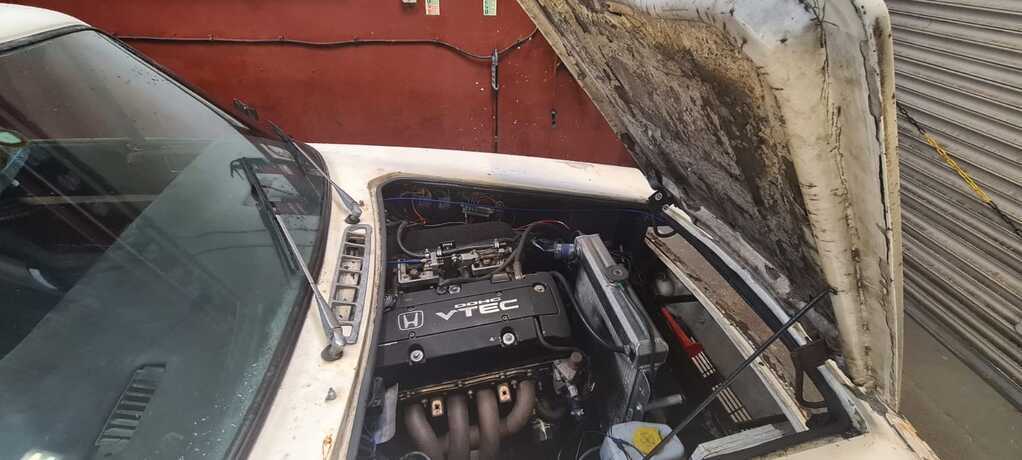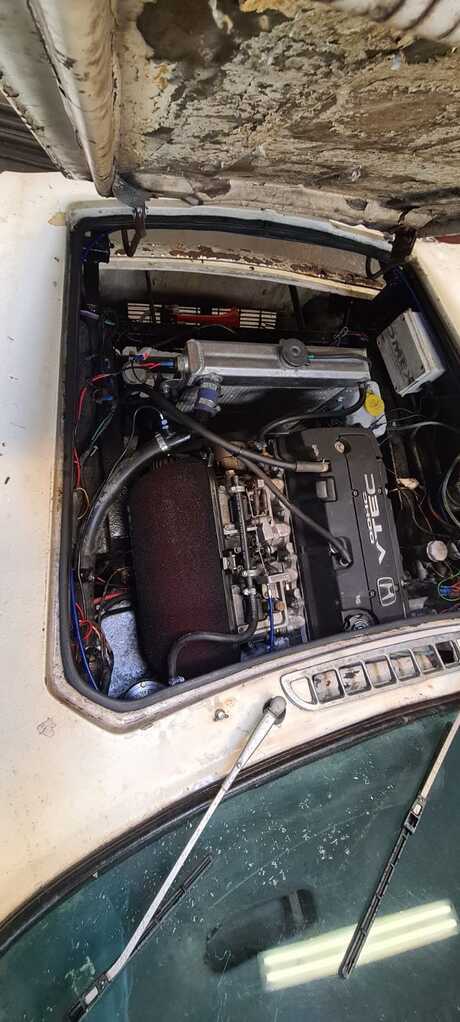 The Escort Group4 tank has also been fitted in the boot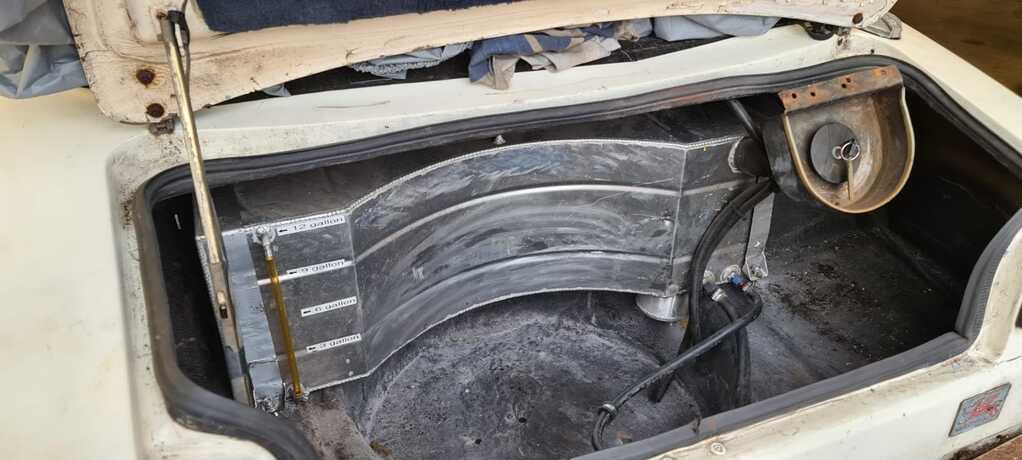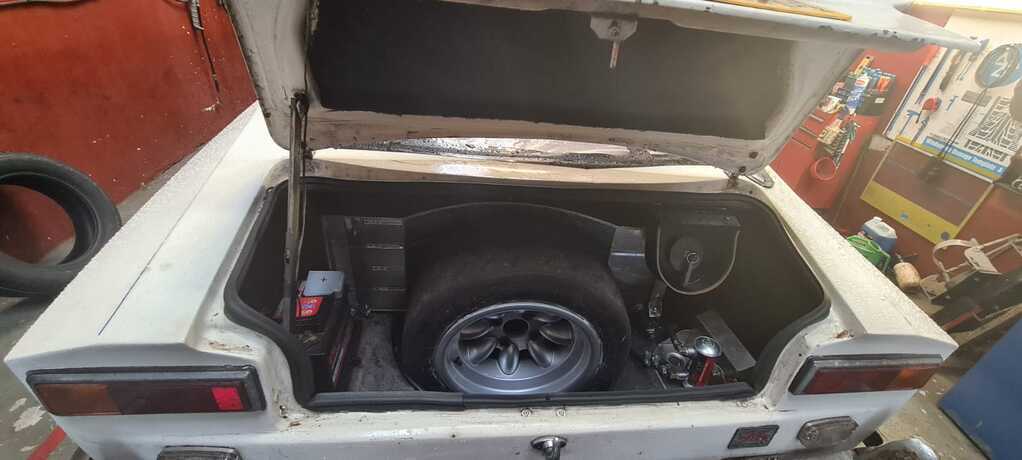 As have the studs and brakes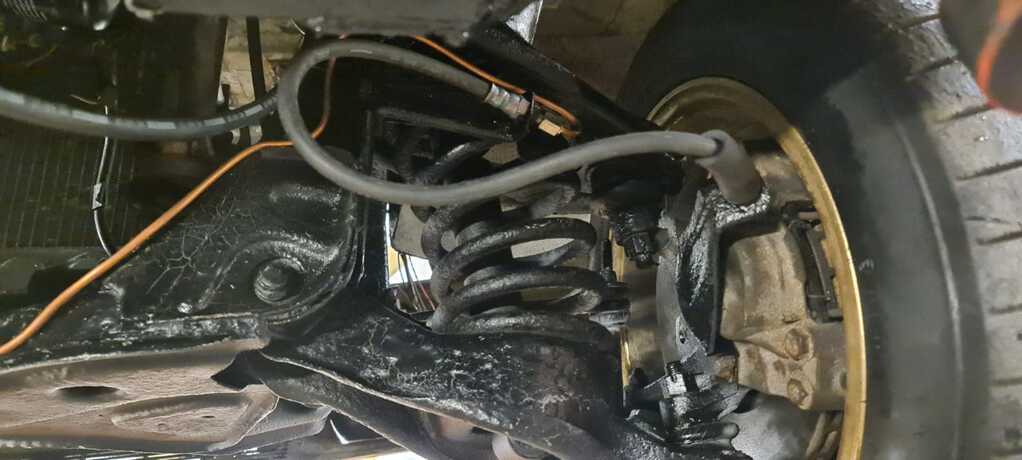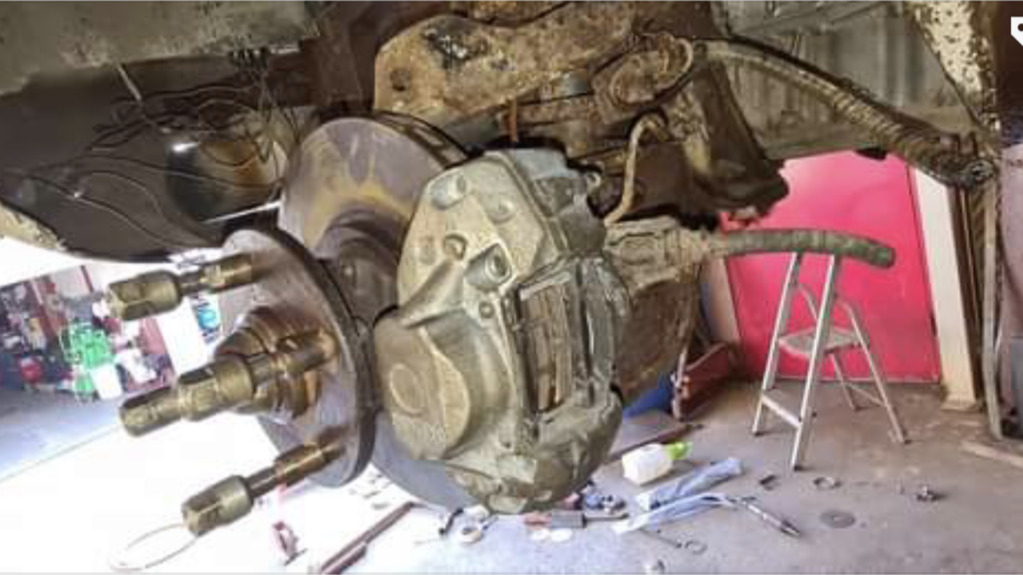 The front crossmember is mk3 Cortina so all the Ford bits fit.
The rear axle is a Cortina Atlas (wide) and is 5 linked as standard. This axle is too wide so the wheels are a bit Carlos Fandango at the moment but the Escort axle will be fitted as it shorter
, has fully floating hubs 4.6:1 cwp and a Gripper LSD.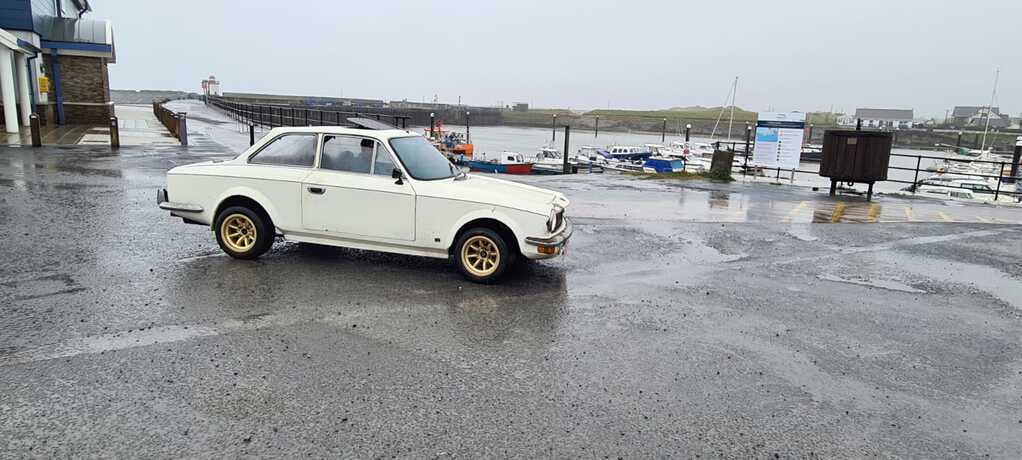 I think all this has taken about a month and it went for its first drive yesterday. I'll just add that my brothers work is very much function over form so not much that you see will be beautified. Still loads to do, I'll update when I get a chance.