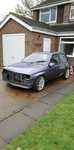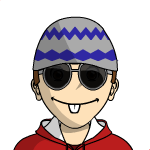 It's a system I used at my old job, I left there 4 years ago and the log in details are the same. Its really useful as it shows how long a car is between owners.
It shows the Landy as being exported in 2009
mate your gonna be popular with this!
Landrover was brown wgen they had it, went everywhere with it. He loves a V8.
Only other cars i can remember are:
J949JBP, family's old frontera,
Y909WBJ (my old fiesta, farily recent sale.
D123DBJ mums panda she had when i was born
MWL673W mums old x1/9 that she sold before inwas born!