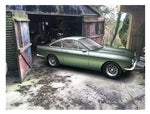 That's a good call, thank you for that. It would certainly add a bit of character into what is, in my opinion, a featureless back end.
Featureless!? As modest as you clearly are, you need to remember that YOU have done amazing work on this, that is the number one feature!!!
Also, I feel the lights completely remove it from the Marina, so IMHO no need to worry...