So I managed to get the BMW on the ramp and the twins to stay at the grandparents so I had some time tonight.
On Friday I put the car on the ramp and drained the oil.
Left it to drain until tonight when I went to work once the boys had gone.
First up was Vanos seals. I've been waiting to do these for ages and it all went well. I had watched a few videos so knew what to expect.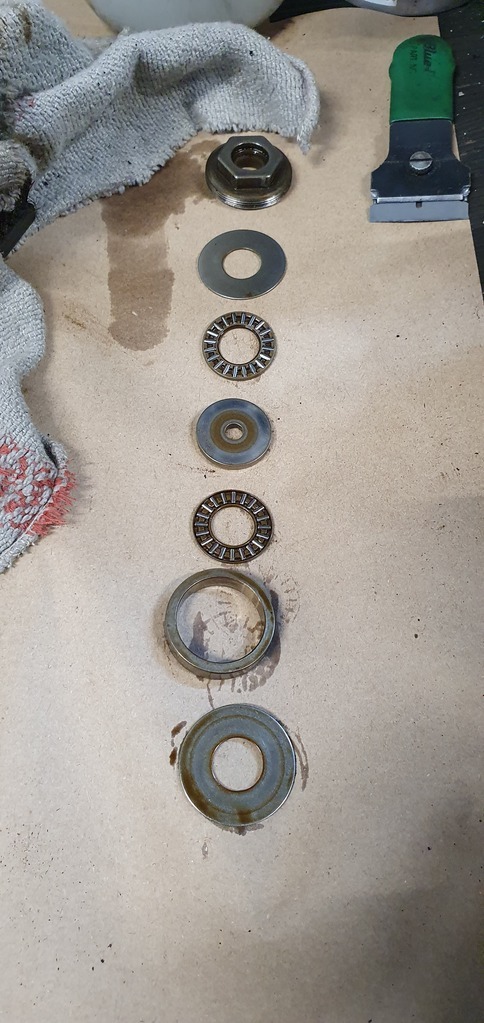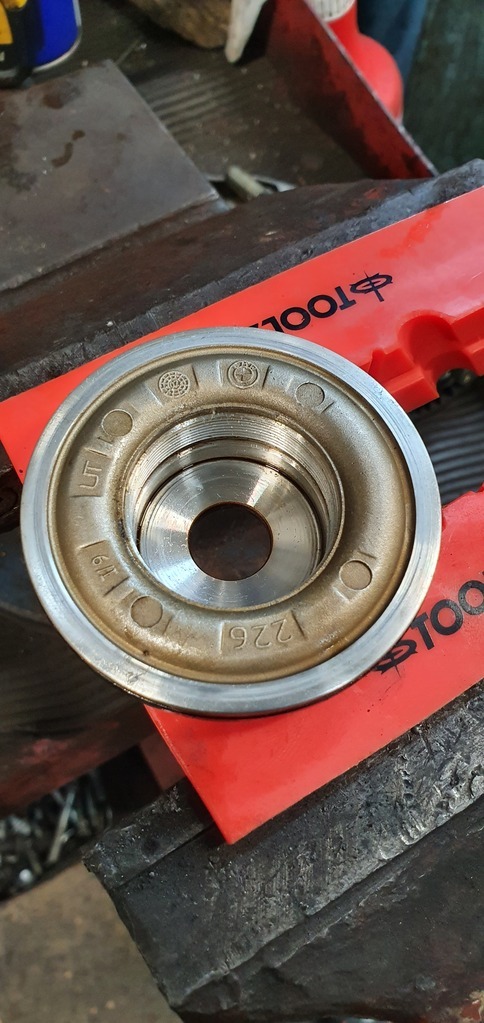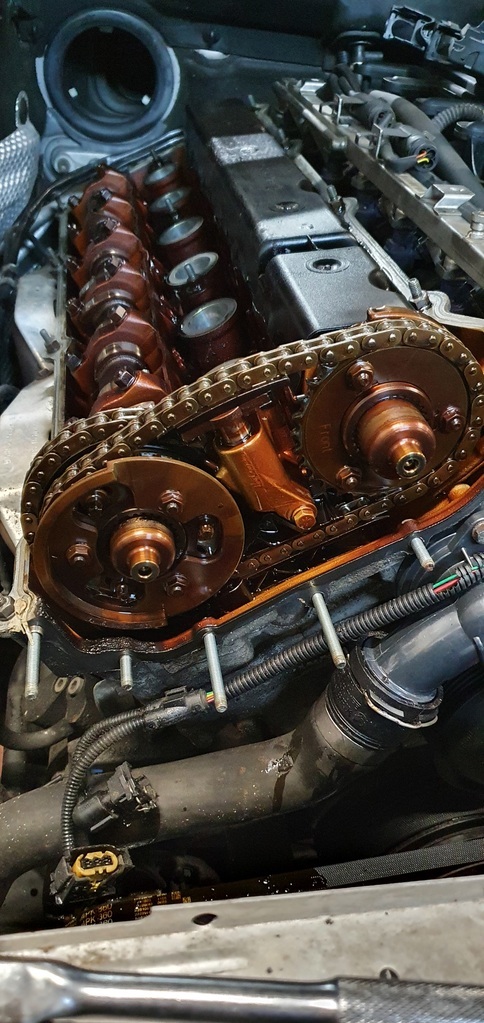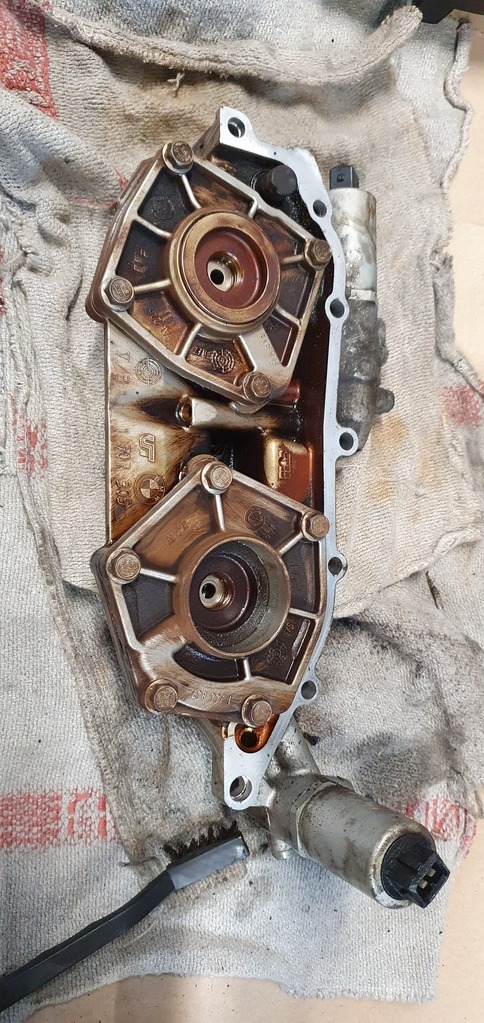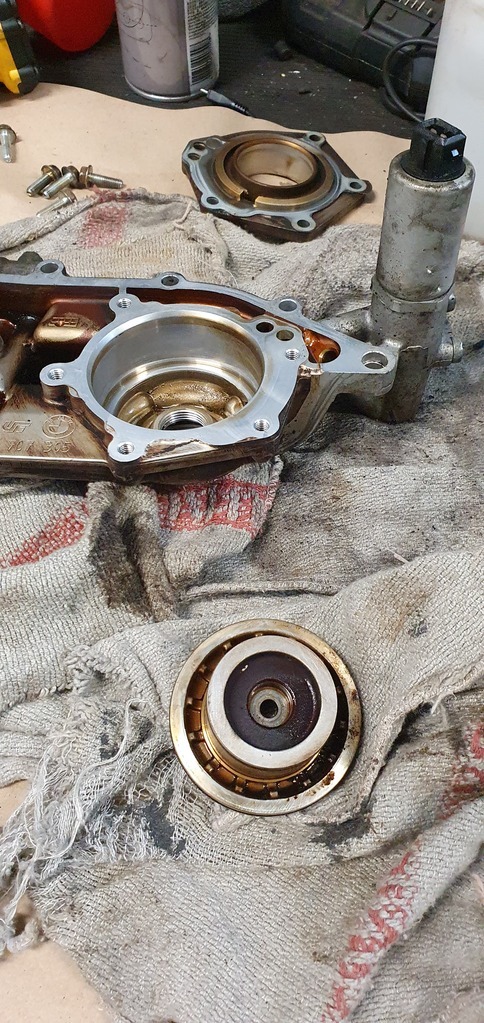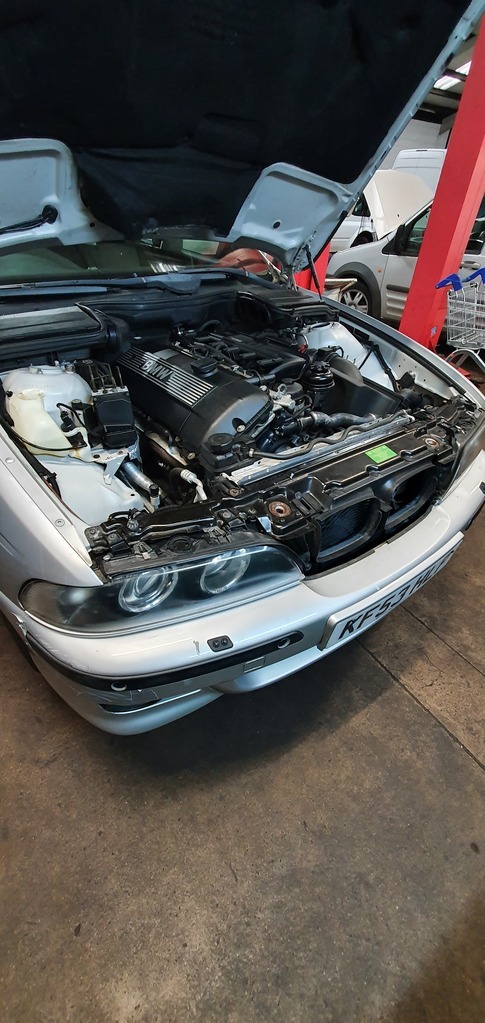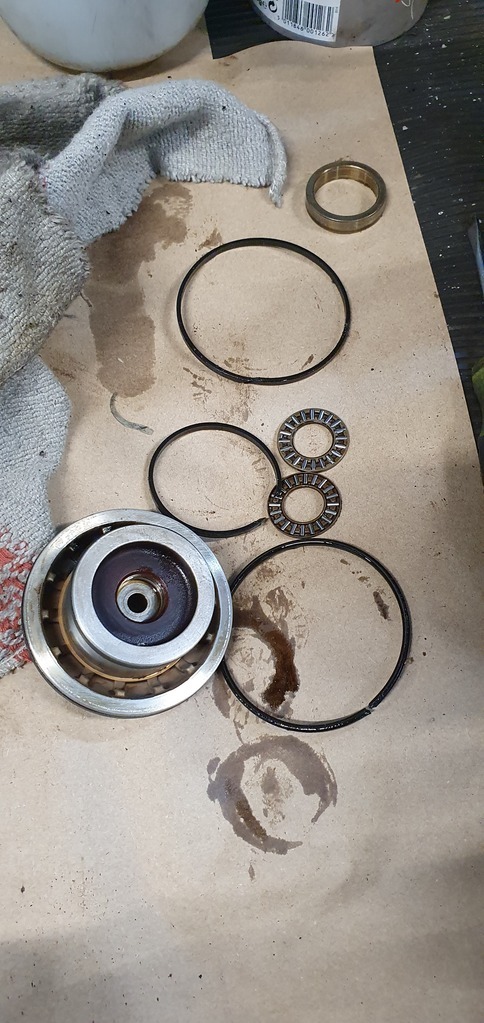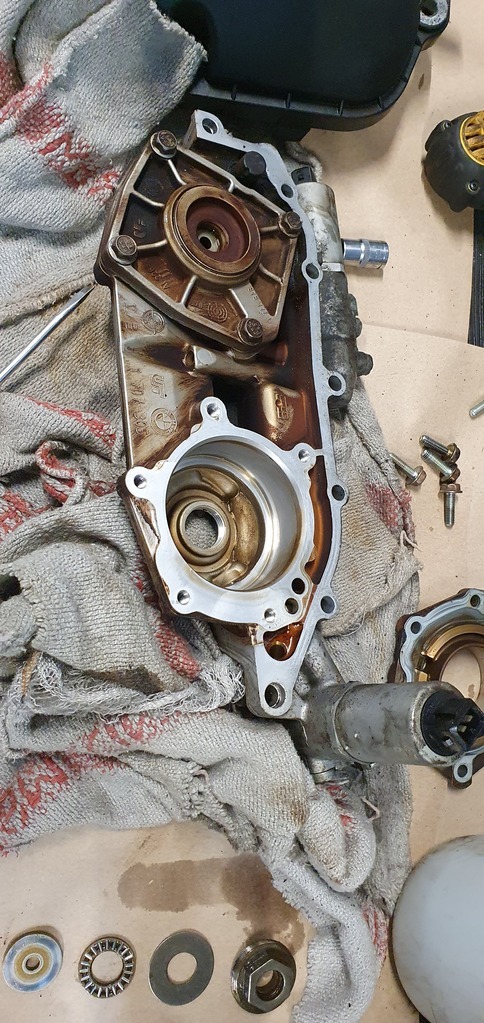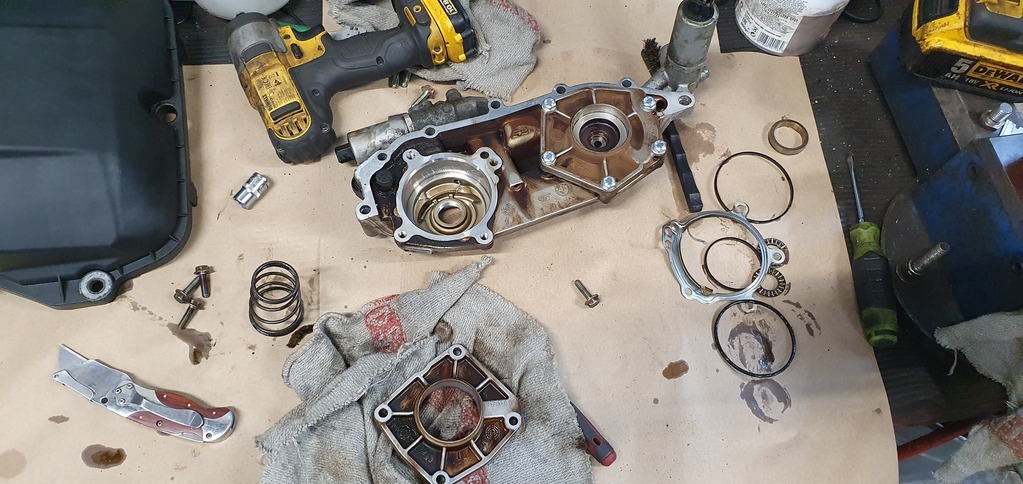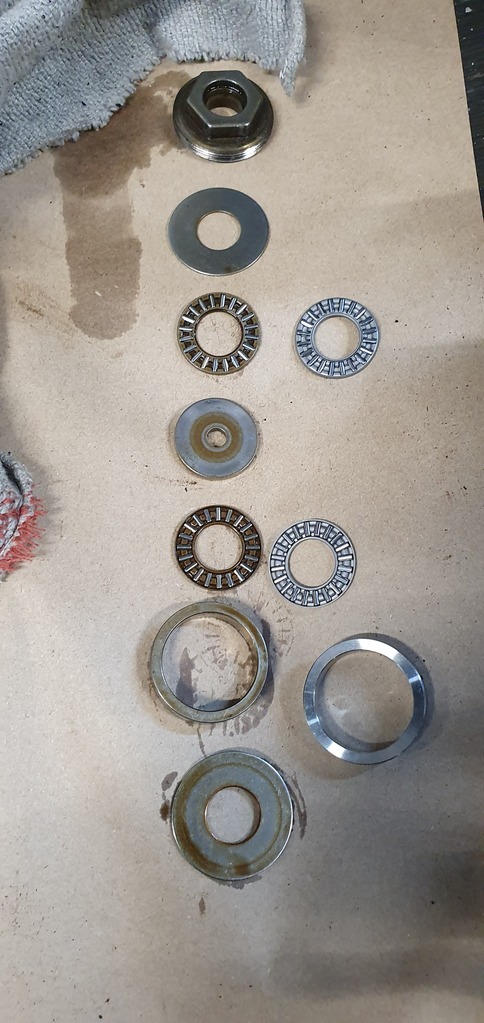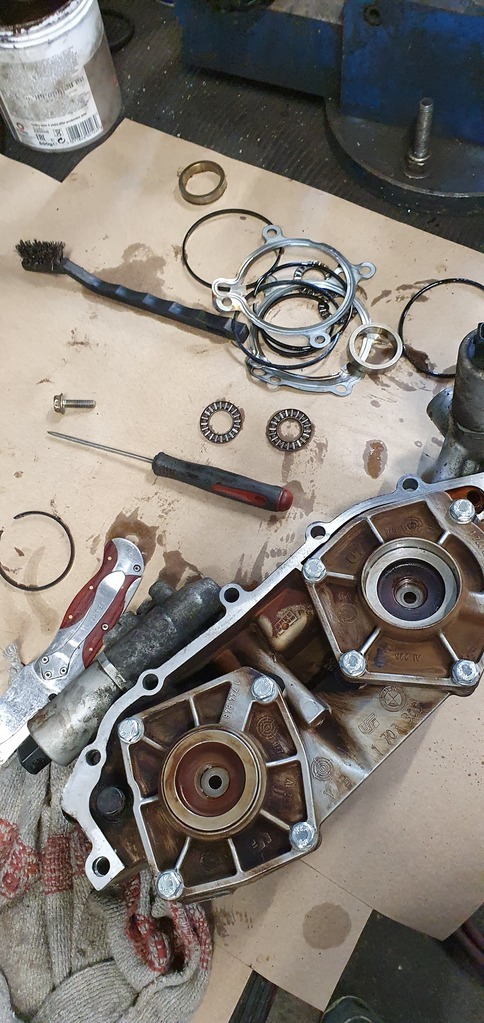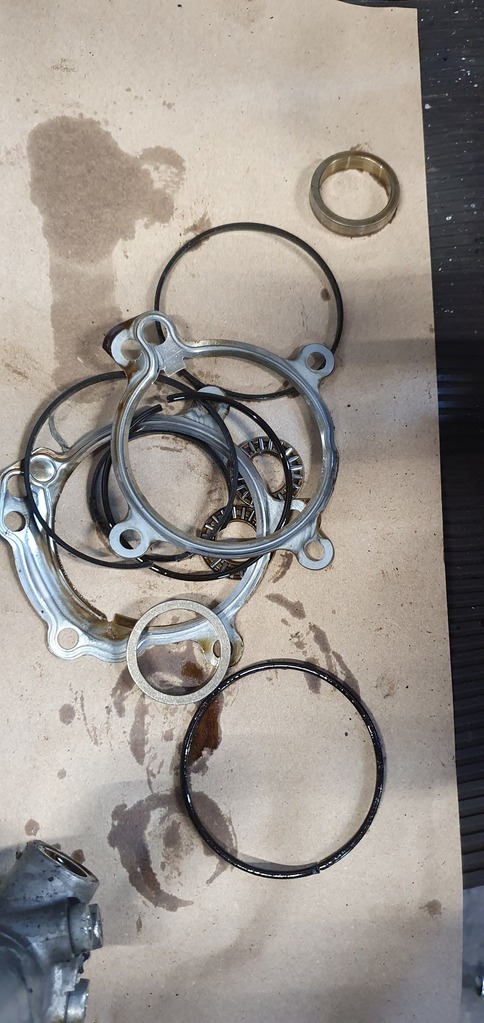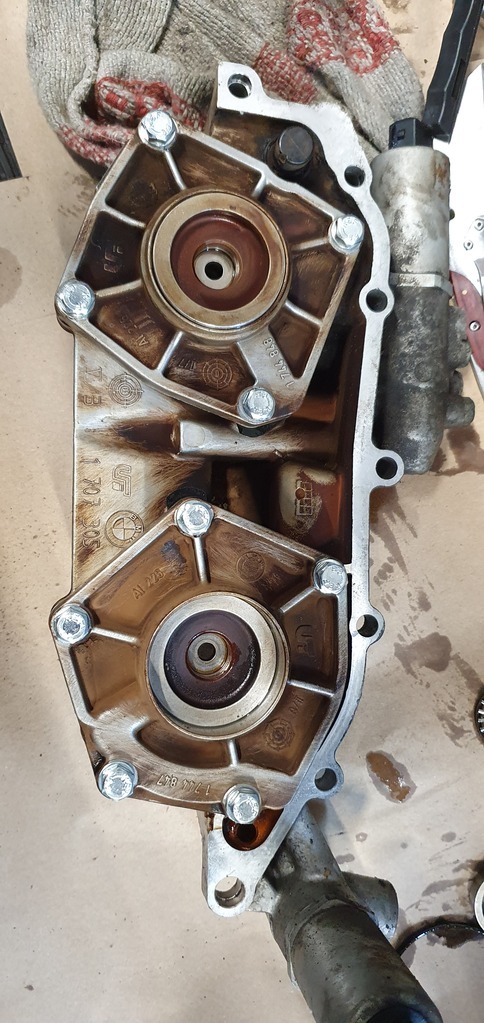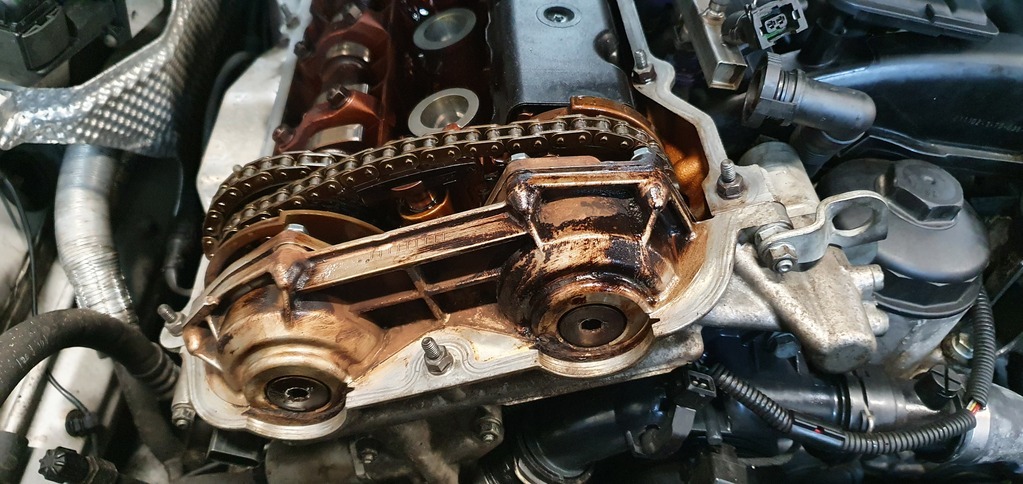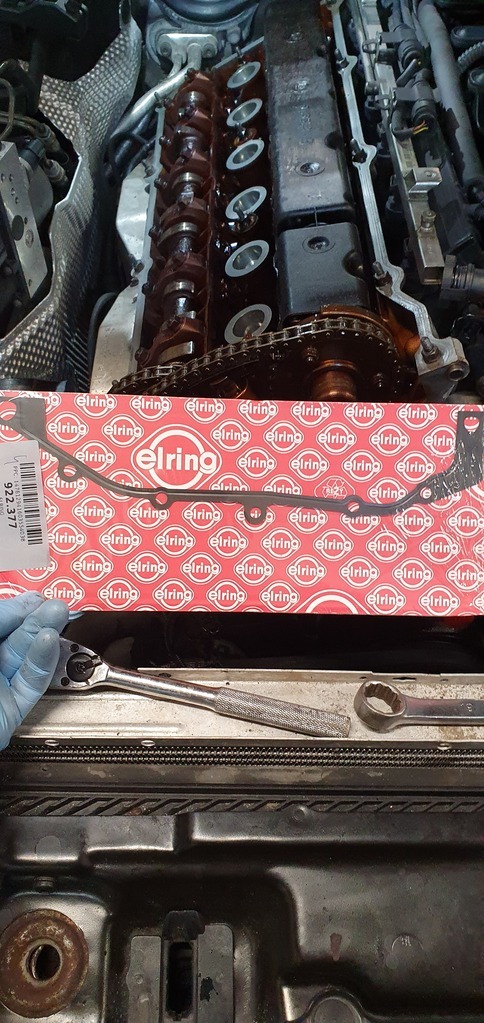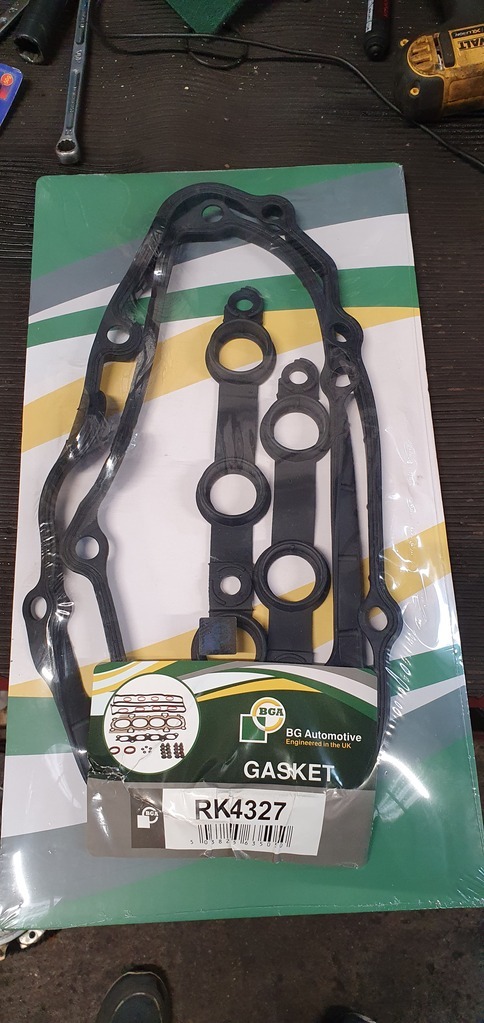 I used the x8r kit with roller bearings and rattle shims. I also purchased some soft vice jaws for the 24mm piston nuts, they are ridiculously tight.
The car also got a new cam cover gasket, some Castrol oil and a mahle filter. I topped up the coolant and ran it up to temperature with no dramas or leaks.
All the stop start moving around the workshop at work has resulted in some steam from the exhaust so need to get it out and up to temperature properly on the road.
I had noticed a whirring from the aux idle pulley so I stuck a new one of them on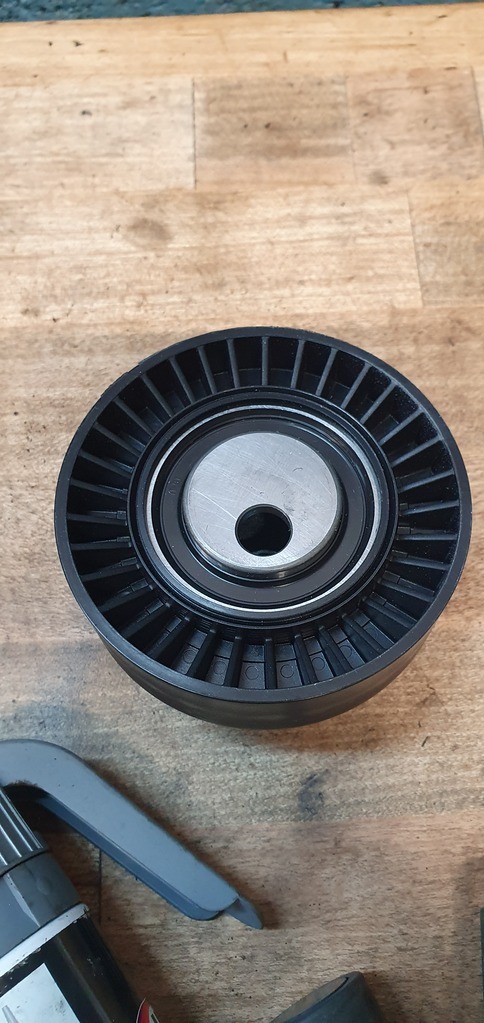 Ac was working and lovely and cold but I regassed it anyway. 450g out and 750g back in. Roll on summer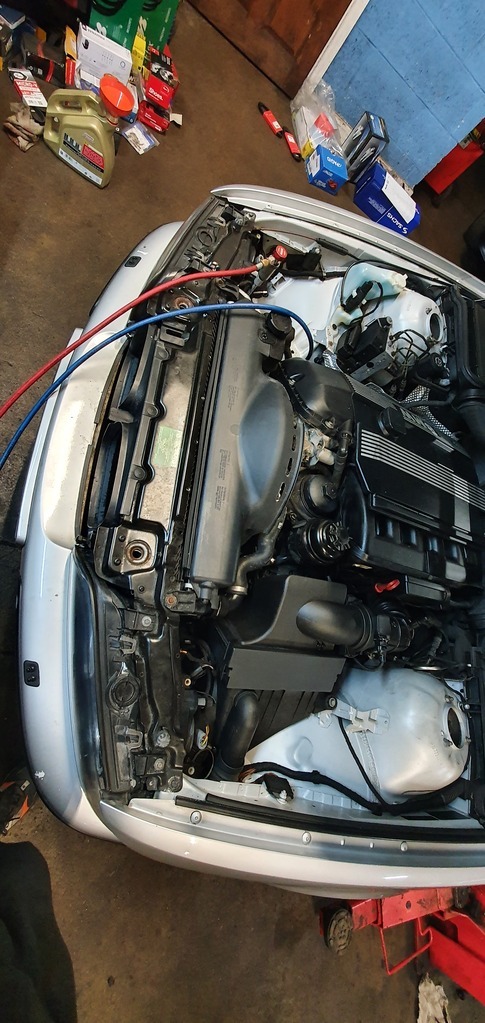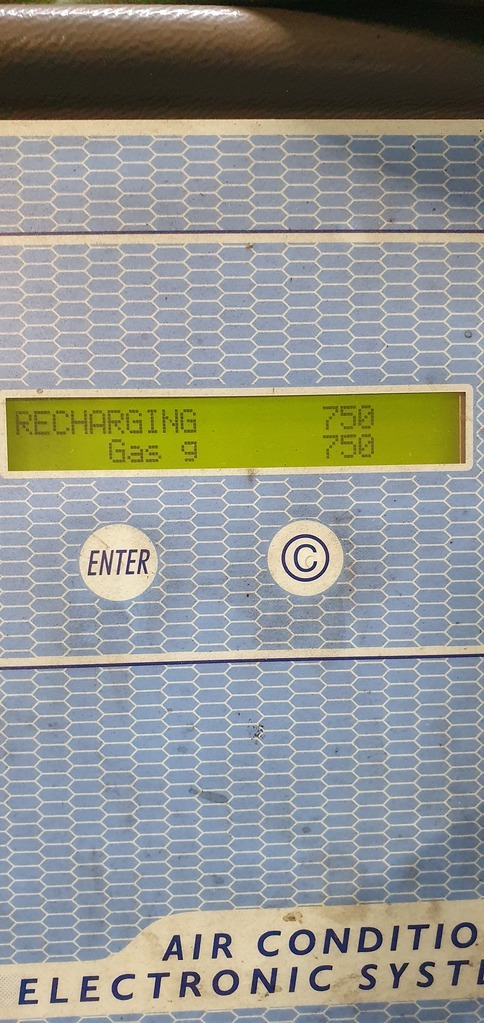 Then I looked at the towbar. Eventually I will use it but wanted to remove it for now. With the bumper off I found some rust behind the seal. Oh dear. Looks like that's gonna need sorting before it progresses. I'm on good terms with the car restorers next door so I may stick it in with them to check and quote sooner rather than later.
I didn't fully remove the towbar as I couldn't see how the bumper would bolt back up without spacers so I just removed the lower part and tucked the wiring up for now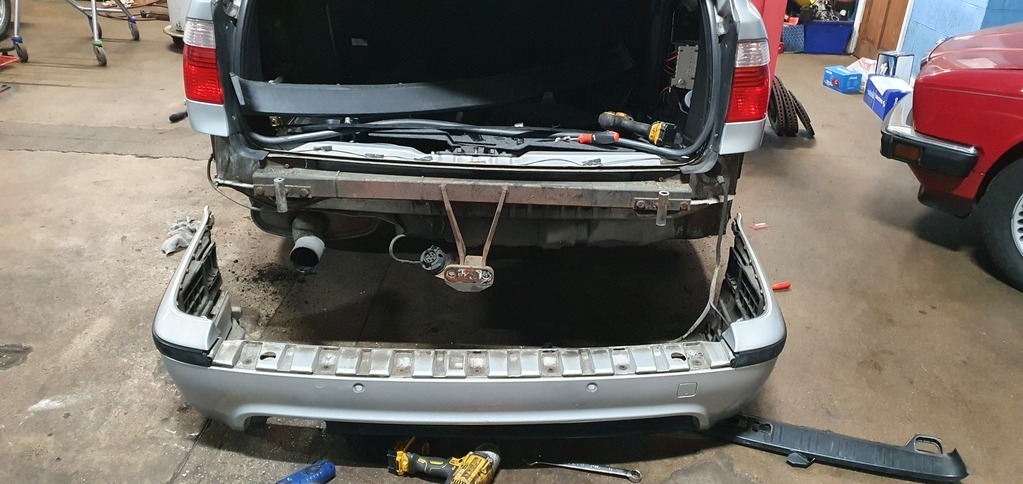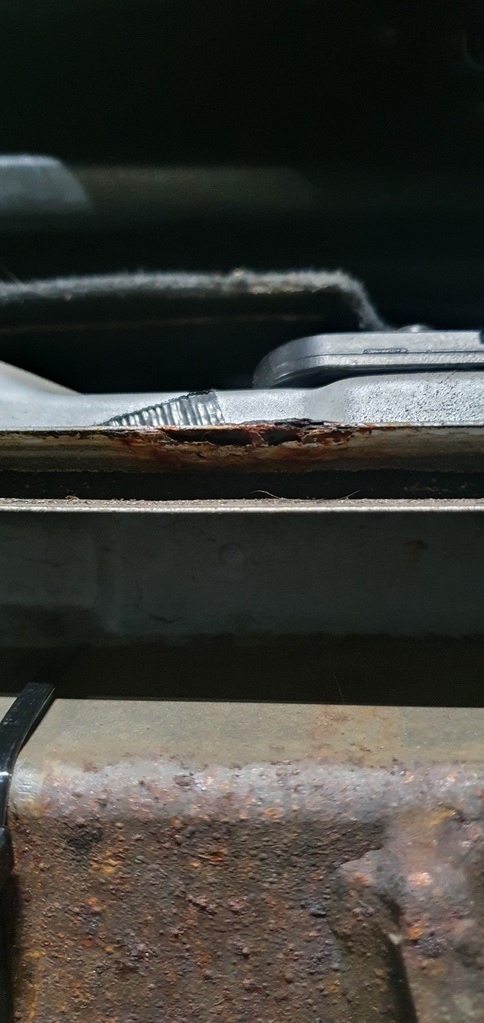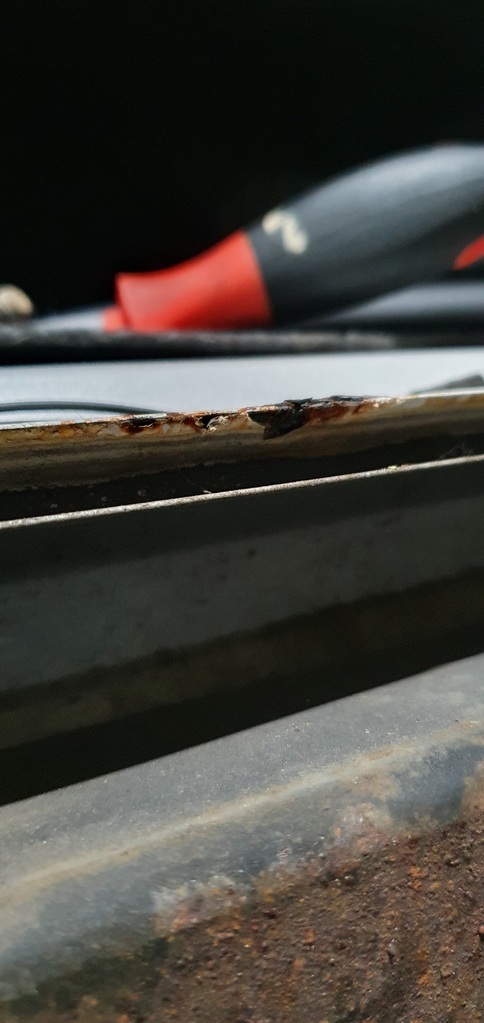 Next the rear badges came off and a new plate went on. Need to polish and remove the residue but it was getting late tonight.
Most importantly my mooneyes sticker went on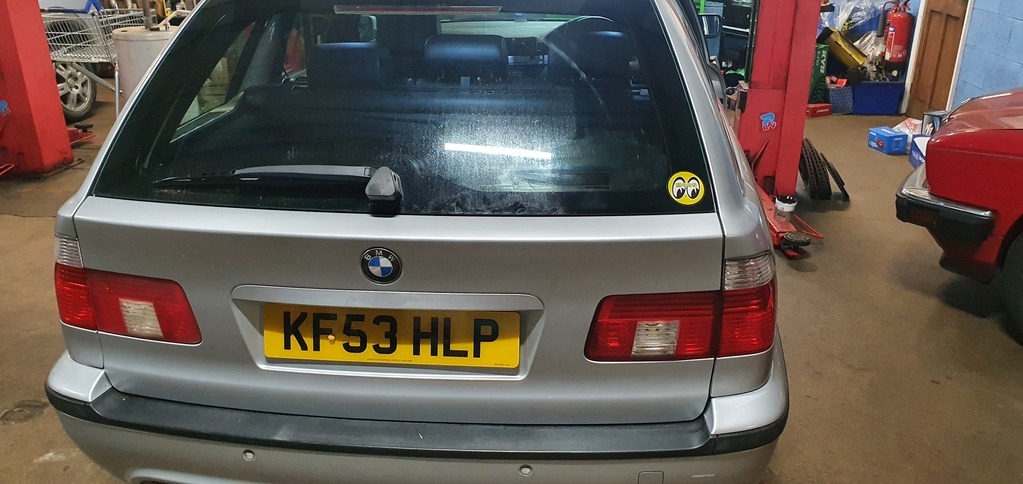 I've bought a set of black grilles from a bloke on the 5 forum as the ebay ones I got were awful.
Need to fit them and the cd changer and I'll swap the insurance so I can get some miles on it.
Ive still got the paint the bumper and bonnet and fit arch liners but may get some miles on it first to make sure there are no problems.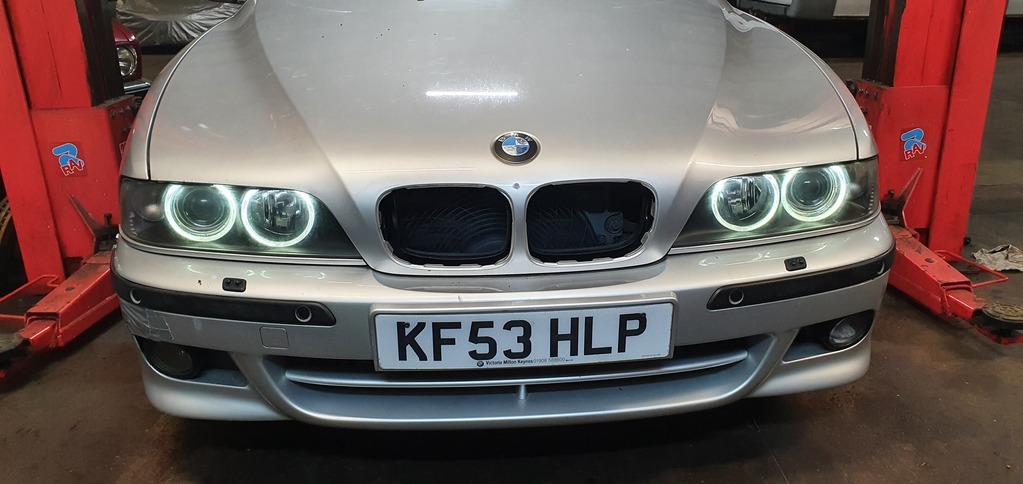 I'm gonna finish cleaning the rear lights and try a light tint to see how they look. I can always take it off.
I'm going to see what needs doing tomorrow before I can use it and hopefully can swap the insurance later in the week and get using it