A little garage time this afternoon.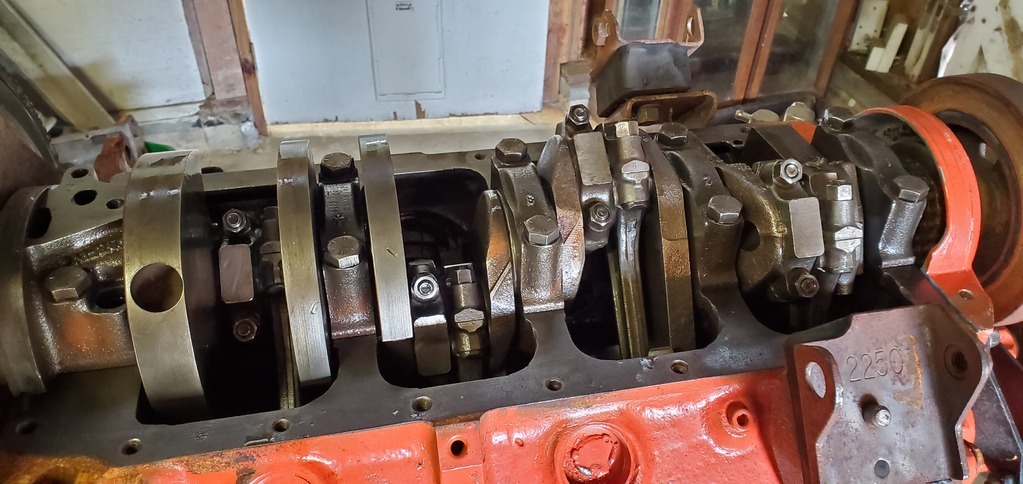 Got all the pistons cleaned up and back in, torqued up.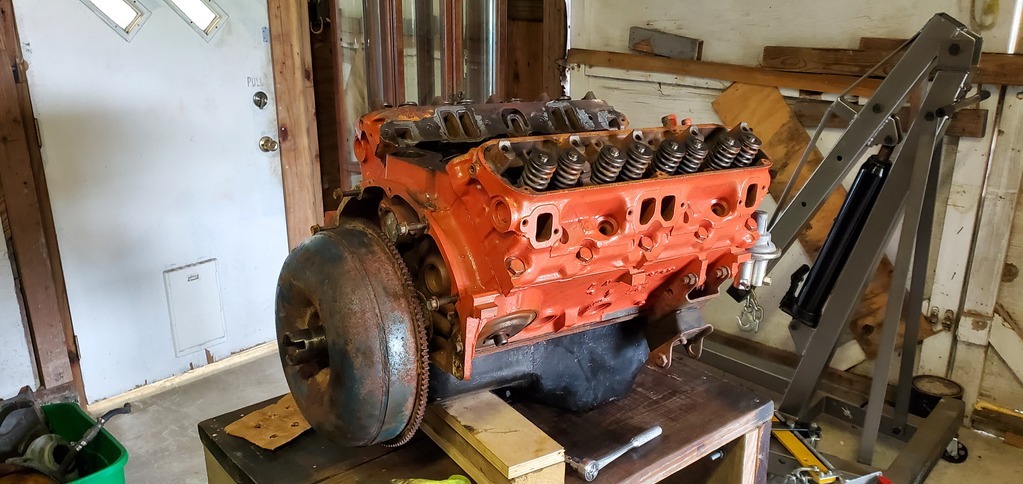 Heads on.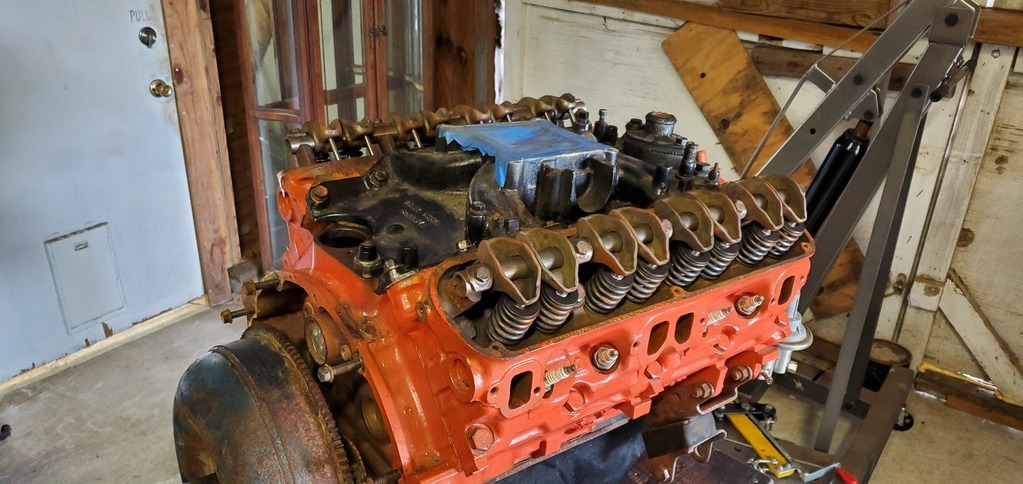 Manifold on, torqued down. Need to get some bolts for the lifting chains.
I'll put some oil in and get it timed up, hook up the gearbox (starter attaches to the gearbox bell-housing, not the engine).
I need to clean the carburetor and then I might see if it fires.
Phil