Not absolutely sure I want to sell this as I really like it, even though I hardly ever use it.
1965 Beetle, only had 6 owners in 56 years and a genuine 120k miles.
About 20 years ago the car was restored and repainted in the original white. At the same time it was converted from 6v to 12v and a 1600 twin port engine from a mid 70's beetle was fitted.
The owner died shortly after and his wife kept the car garaged and unused for 18 years before selling it 2-3 years ago. It had a couple of owners in short succession but neither used it much and both kept it garaged. Lots of history with the car.
I bought it last year, looking like this: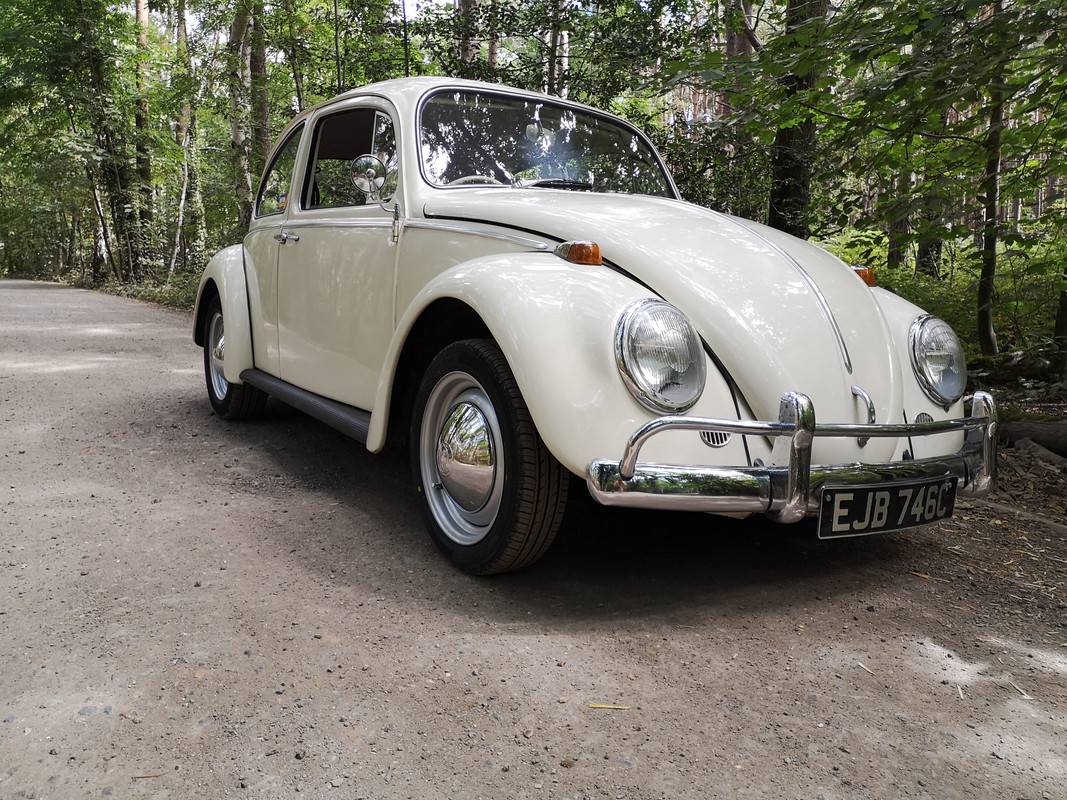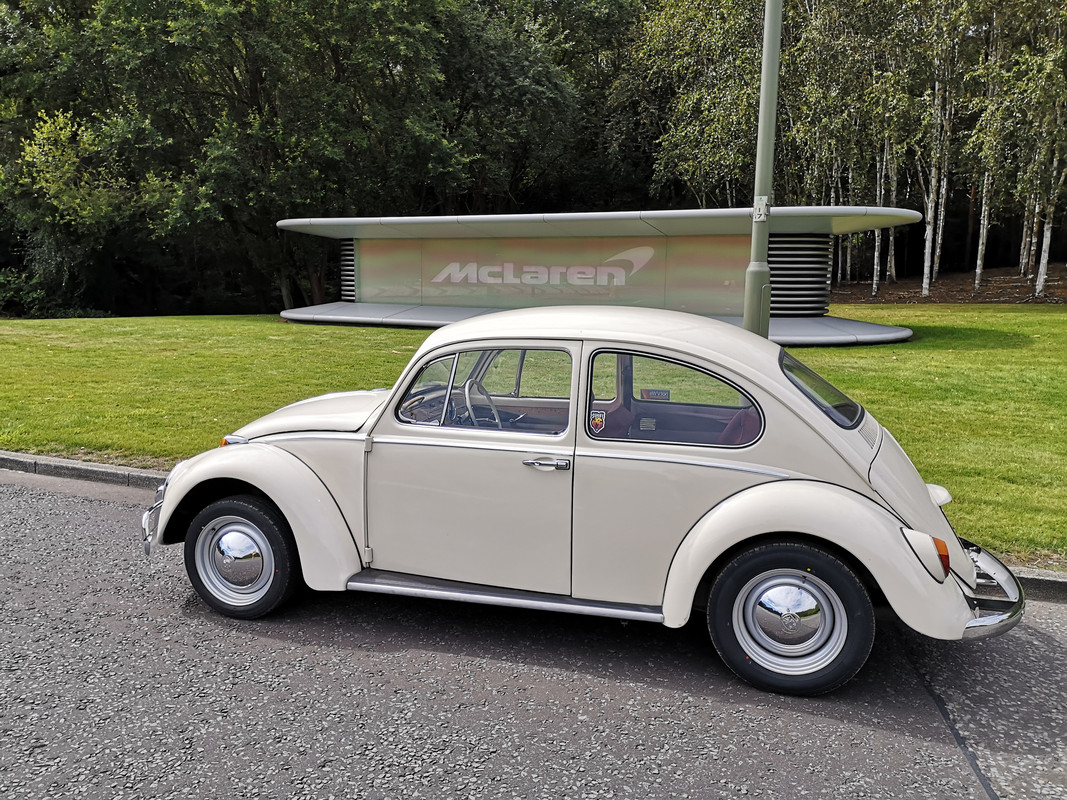 Since then I have replaced the door cards (seats & carpets are in VGC) and had the whole front end re-built with lowered spindles, new brakes, kingpins etc and I fitted brand new (fat on the back, skinny on the front wheels and tyres).
I was aiming for a stock looking bug with a nod towards the 'resto-cal' look.
I've kept the original wheels and tyres and stock spindles in case anyone wants to put it back to totally standard.

How it looks now: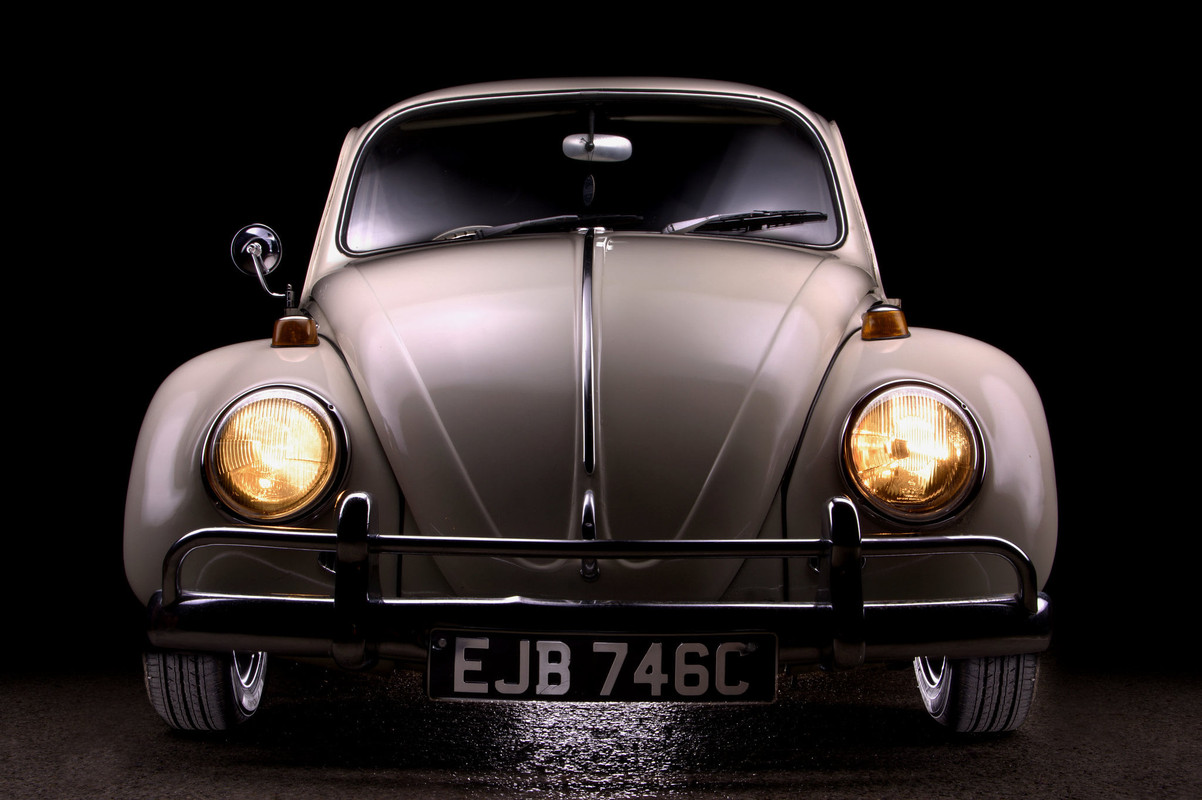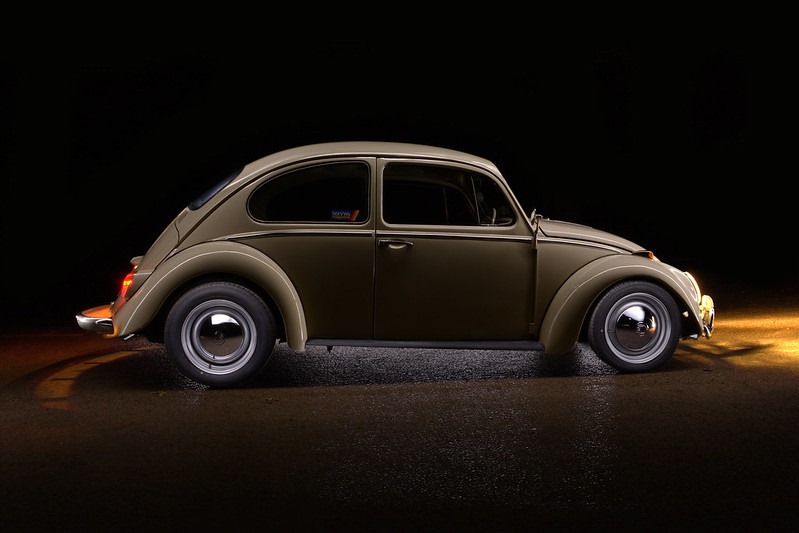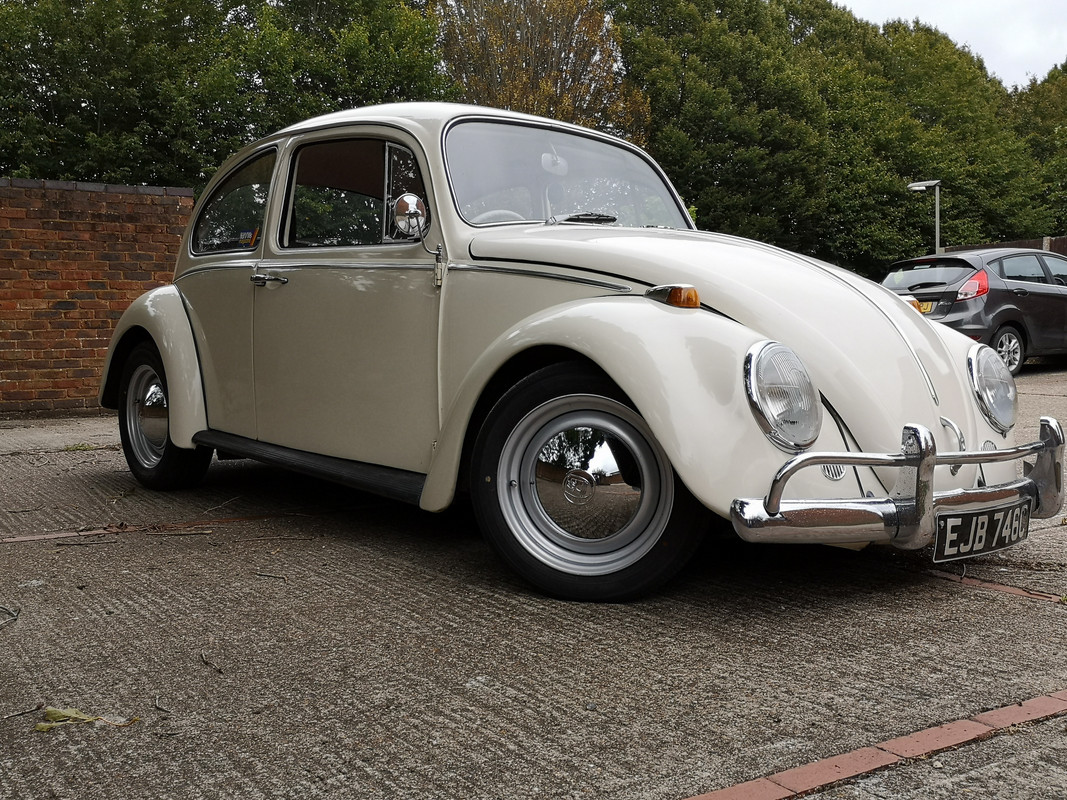 I'm a bit out of touch with Beetle prices - anyone got a rough idea what I should expect to get for it?
(I wouldn't be thinking of selling except I've got a chance of getting one of my dream cars and I can't have both)