So I've been an avid lurker on this site for a while so I may as well get round to documenting my first build log my 1994 eunos roadster 1.8 which I picked up early October, be warned this is gonna be a long post so strap in.
So I bought this blind off online and got a recovery truck to bring it back to me (covid rules and all). I should have learned when someone says no rust it means rust or just clueless. One saving grace this car was stored in a garage the past 5 years and not driven prior to me as the previous owner had health issues then the seller was a family friend, saved the rust from getting worse than it was. This meant it needed a good service and most of the rubber door seals replaced (which I did thank god)
How it looked when It arrived: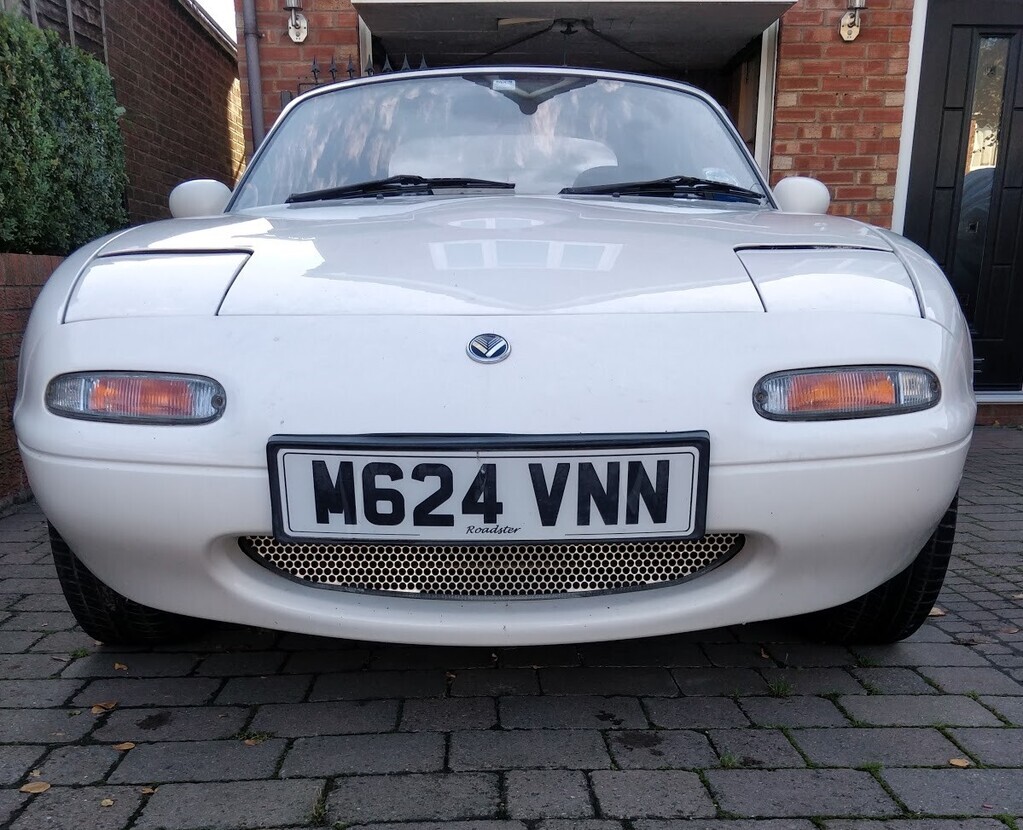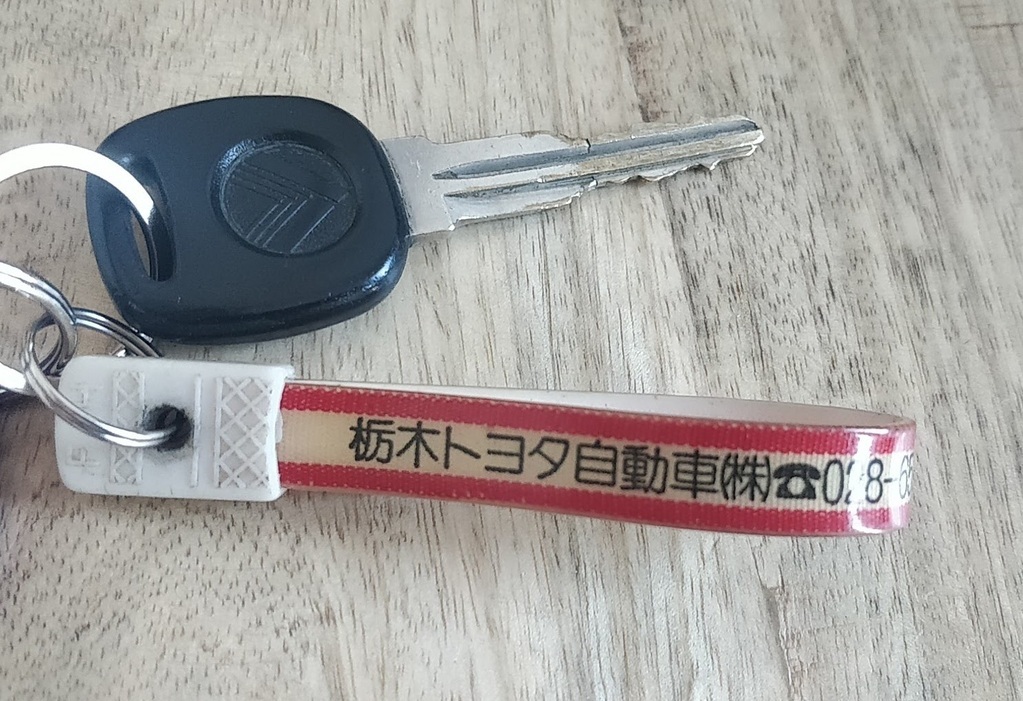 Noticed this Japanese keychain, turns out it's a dealership keychain, the number on it relates to a Toyota Dealership up in the Tochigi prefecture, trade in vehicle i presume way back pre 2001 before it landed here. Would love to find out the history of this prior to the UK, anyways the rust not an mx5 without it right...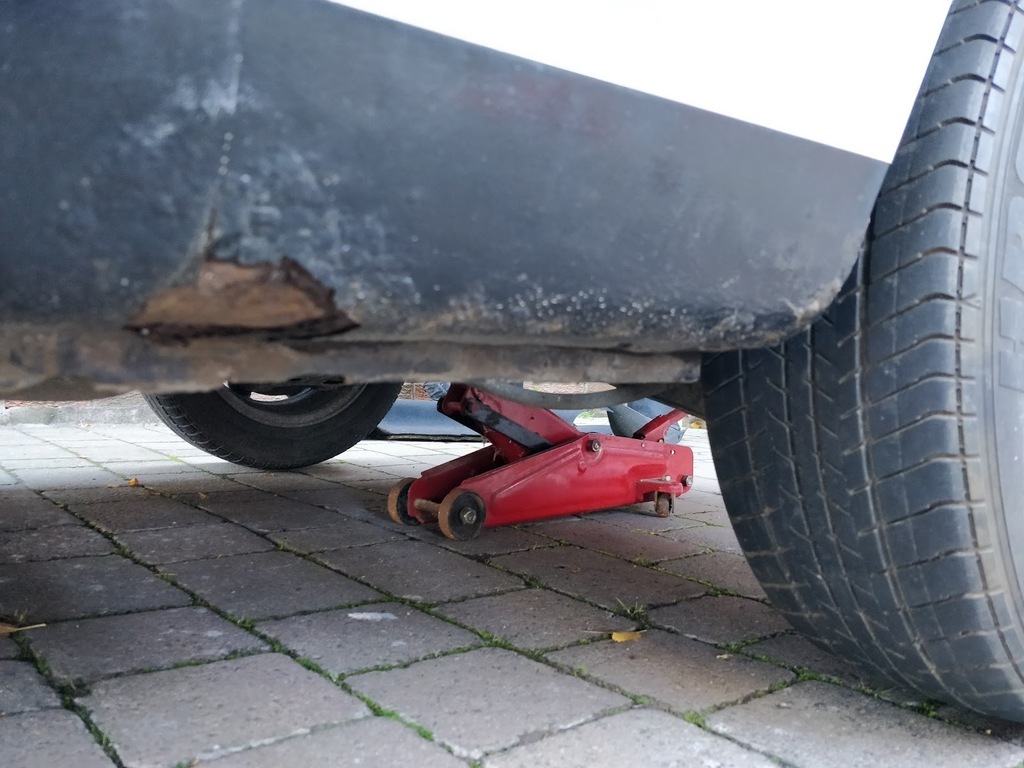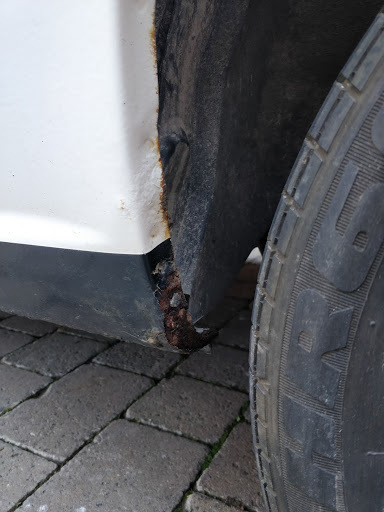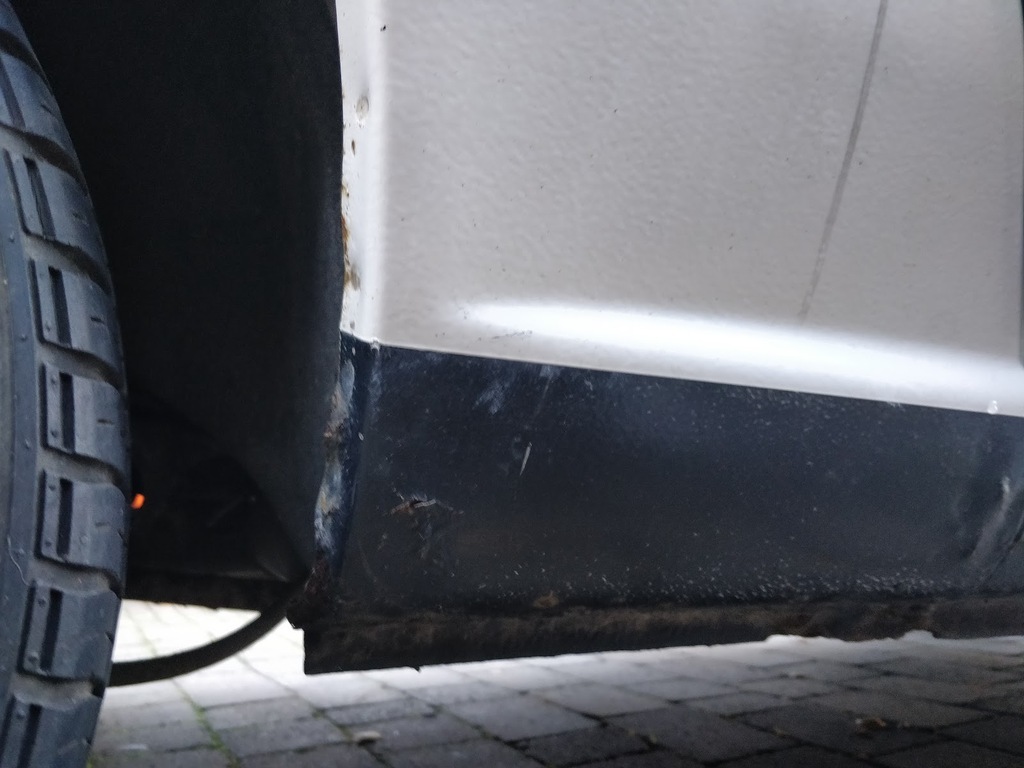 Mmm lovely natural weight saving, anyways that was the least of my worries at that time, when the car arrived I noticed a gash and rip in the soft top and the fact that my driver's side window won't stay up, noticed that one of the metal cables for the regulator had snapped, the easiest solution was to replace the bugga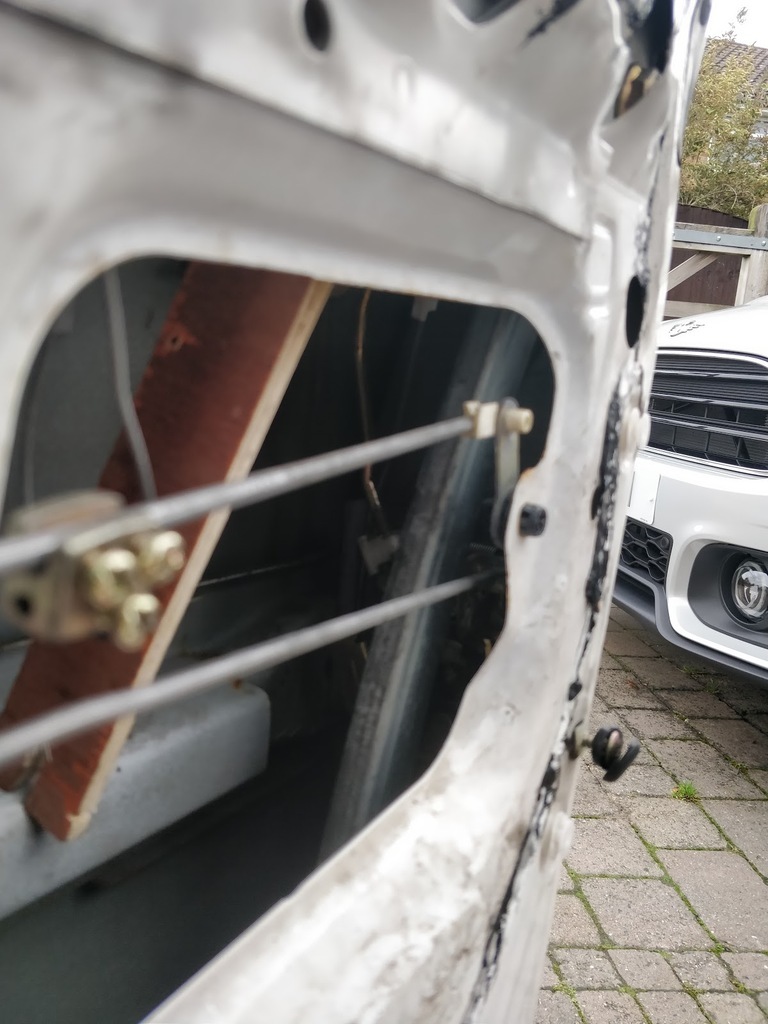 Temporary bodge to keep the window up whilst new window regulators on both passenger and drivers side would arrive from autolink, annoyingly didn't take any photos during the swap (damn), since I was too focussed on making sure the interior was dry with a dehumidifier quick. Whilst the weather was dry and my new hardtop arrived as a fix other than replacing the soft top during the colder months I managed to swiftly get the hardtop fitted and removed the softop and the rails whilst I had the opportunity.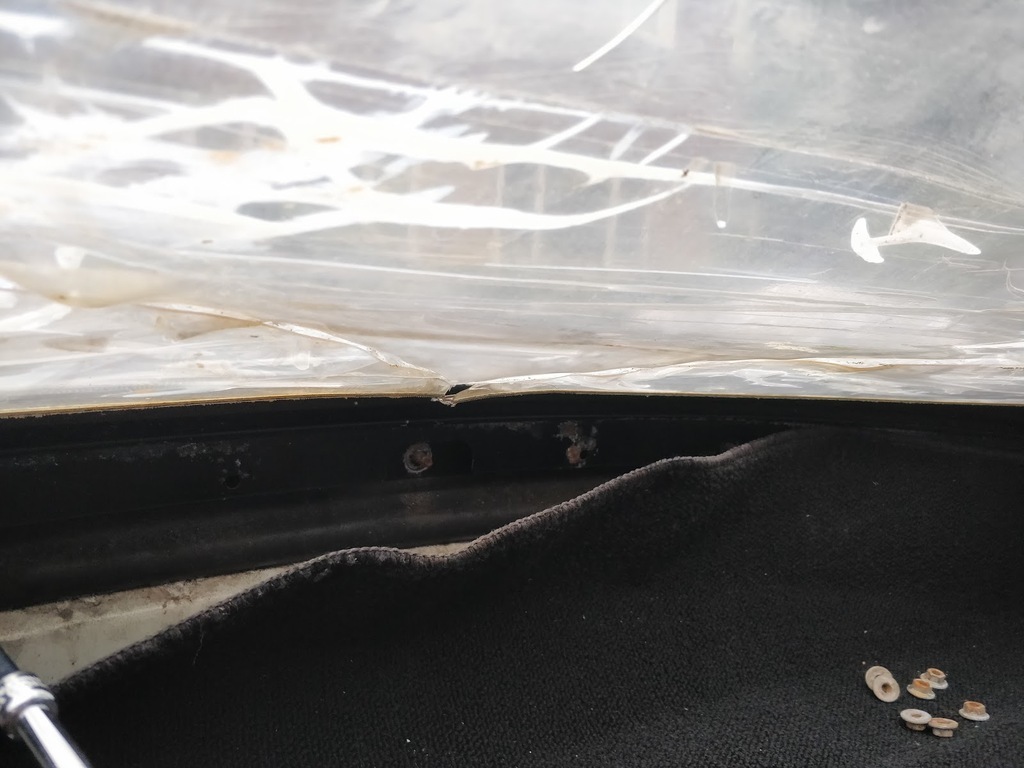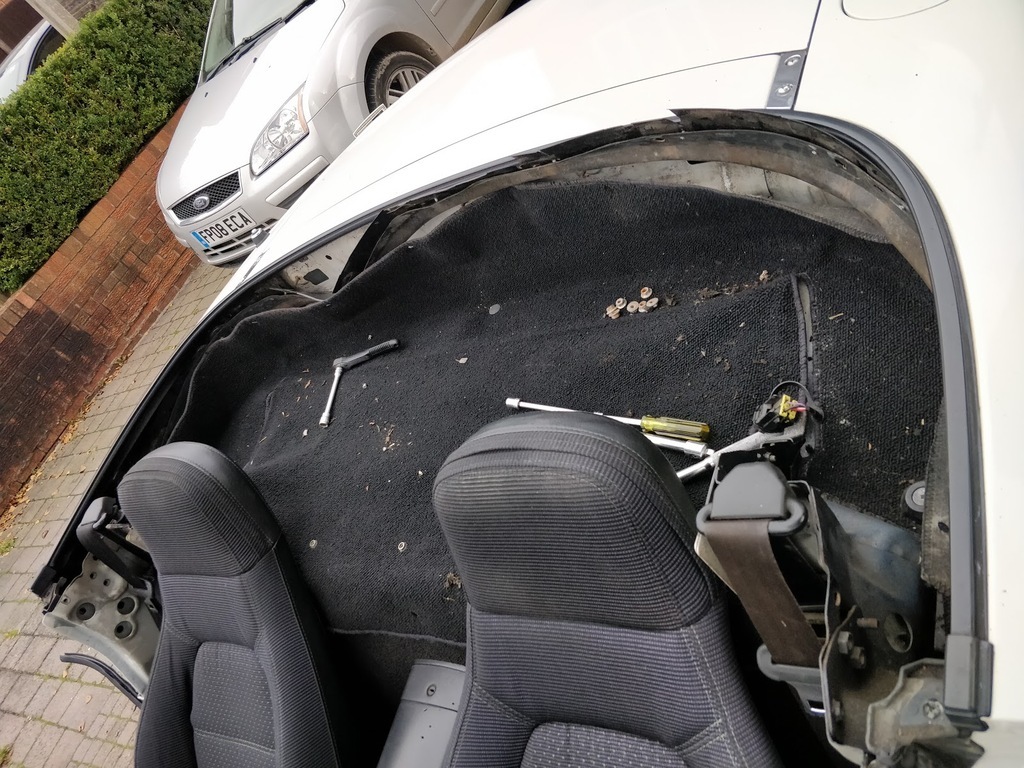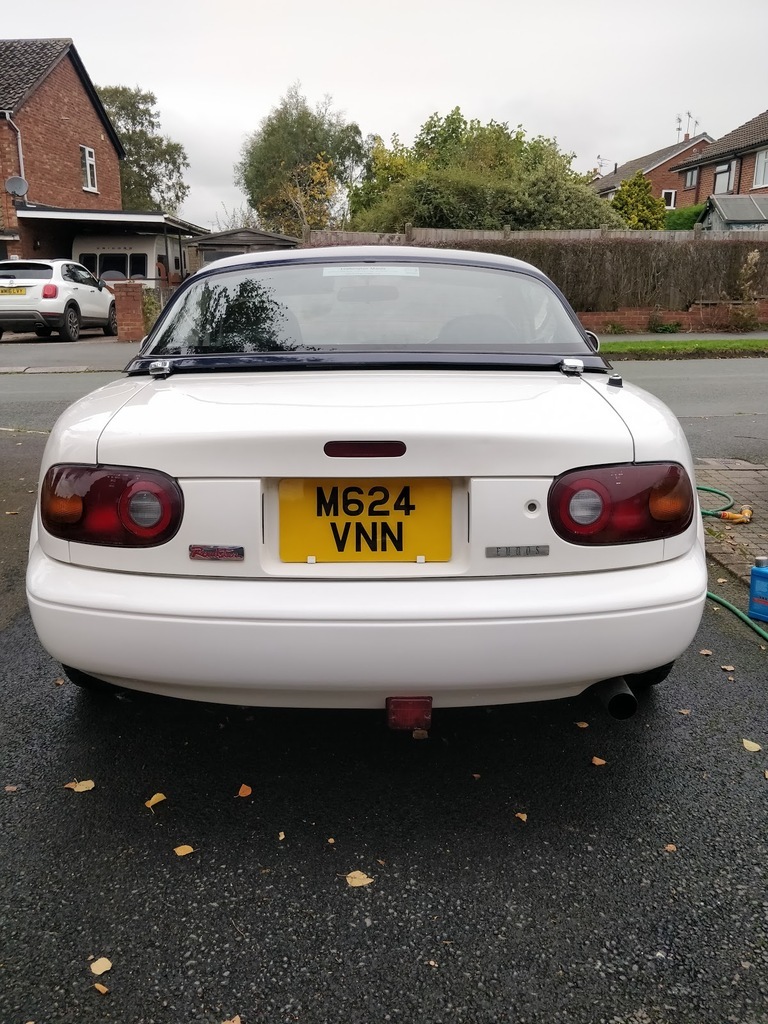 Quick polish and it came up pretty damn good, and the blue hardtop was growing on me.
Since the hardtop was on and the window regulators replaced, gave me some time to sort out some niggly bits and buy pointless JDM trinkets, off to the interwebs I went.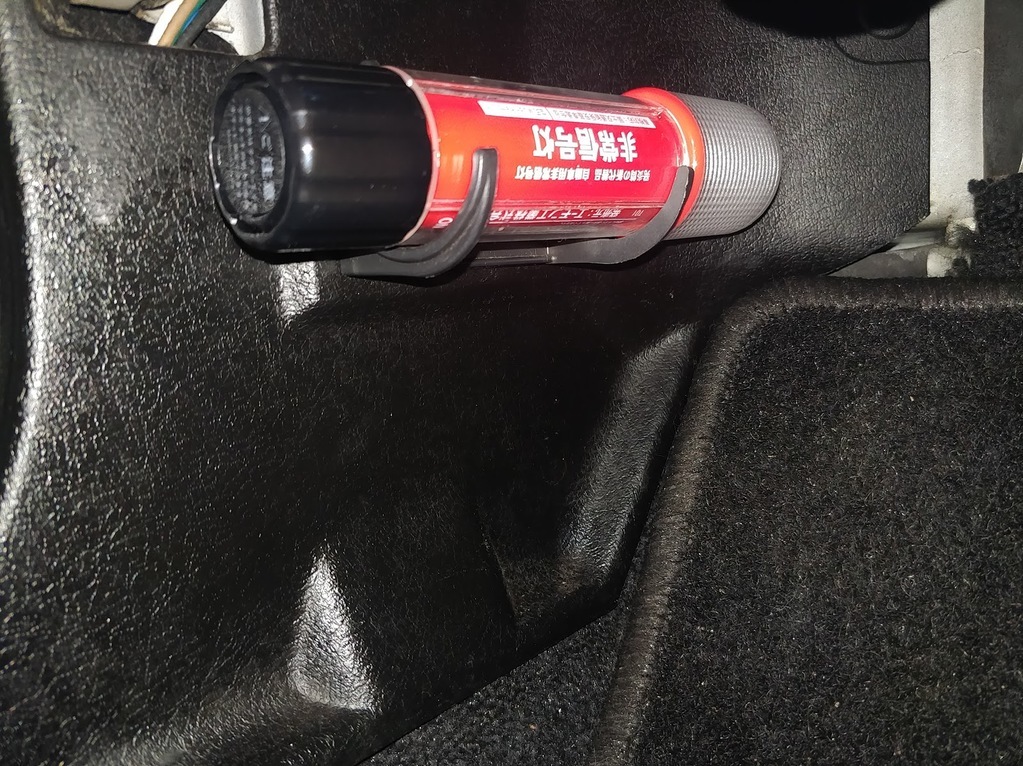 Noticed my car had the flare holder, so I had to do the right thing and buy one off ebay, even came with a packet of haribos get in!
During this time noticed that my immobilizer key absolutely packed in and nowhere would be able to get it fixed so I had to do the annoying job of ripping the whole system out, 3 hours of swearing and tracing wires I removed the rats nest that was under my dash, may have saved a few kilo's too, good bit of weight saving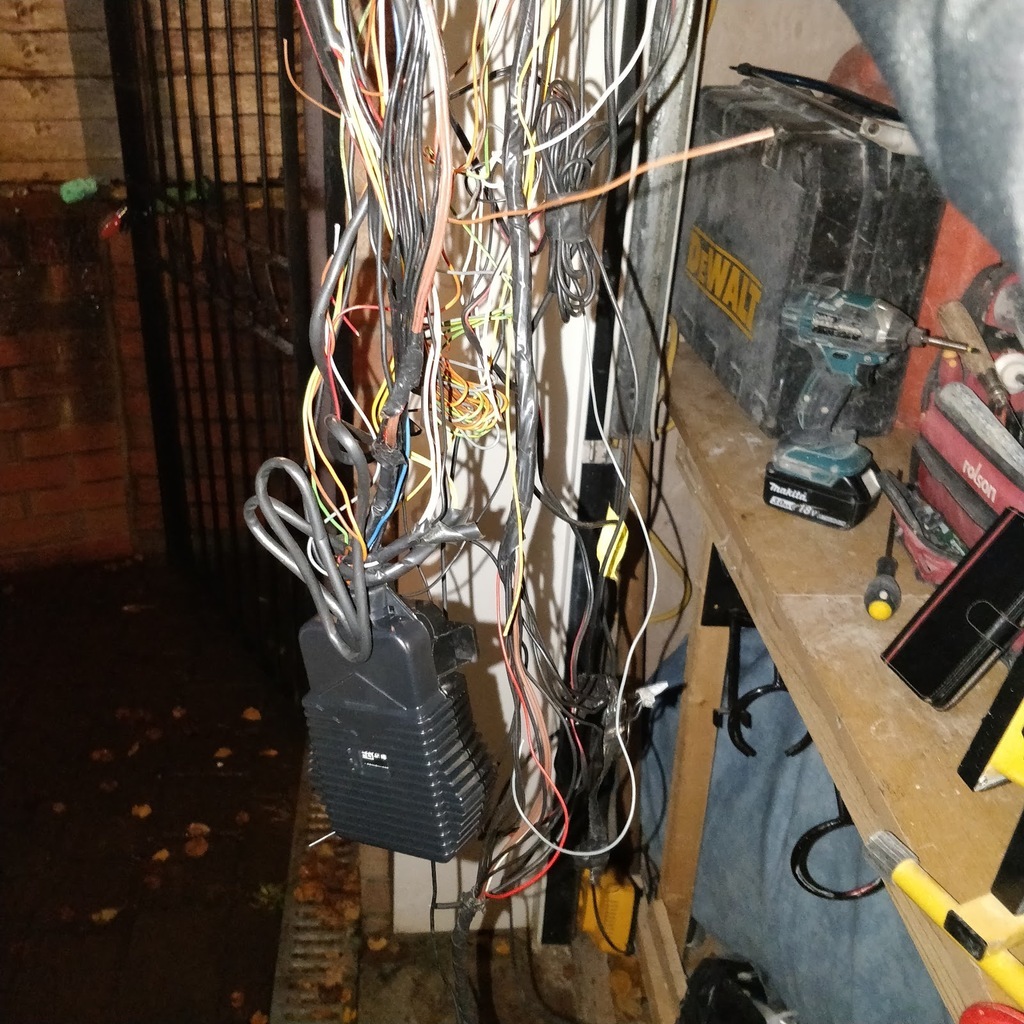 One thing I have noticed is Payday and yahoo auctions don't go together since I managed to source a patlite and a set of lightweight Bridgestone zone stage 1s from japan and scored some vintage shelf speakers of shpock of all places for that late 80s early 90s vibe, Nothing like overnight parts from japan right?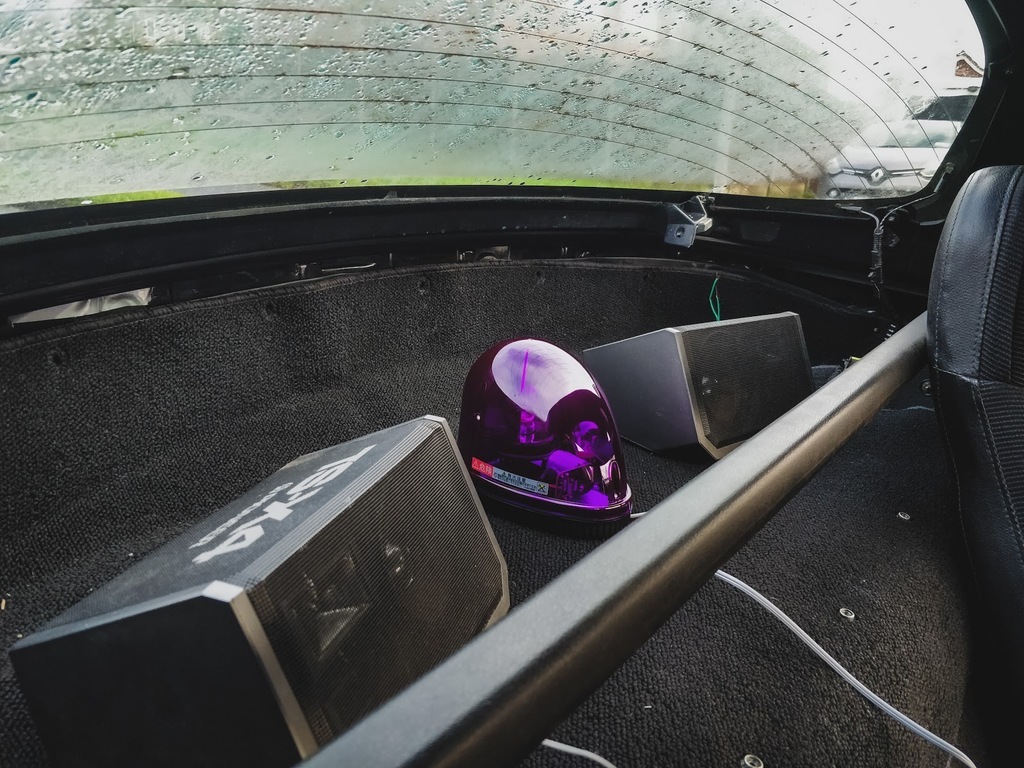 Looking pretty damn smart if I say so myself, just need to wire those speakers up or see if I can turn them into a bluetooth portable speaker so I can use them in multiple cars without much effort.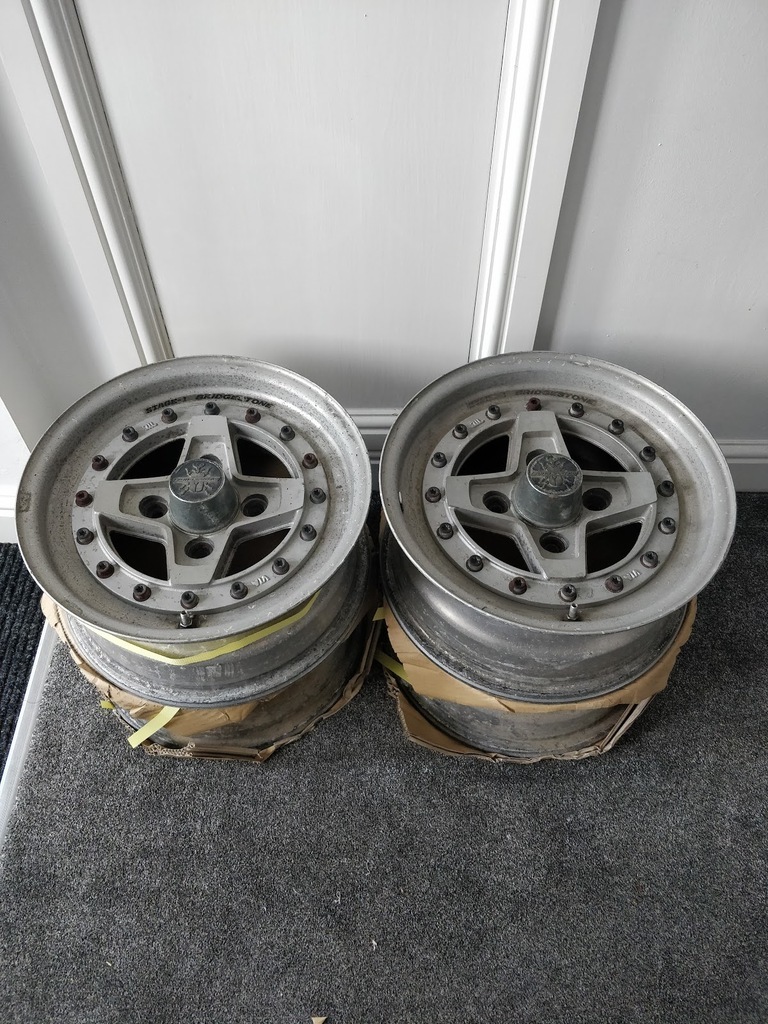 However in the past few days before writing this, I sold the Bridgestones as I had a change of heart that since they were 4x114.3 I really didn't want to faf around with spacers and bodging and rolling the arch lips, instead got my eyes set on some magnesium lightweight steelies or hayashi racing STs, they were sold to a fellow forum member @paulwooley91, couldn't have gone to a better person.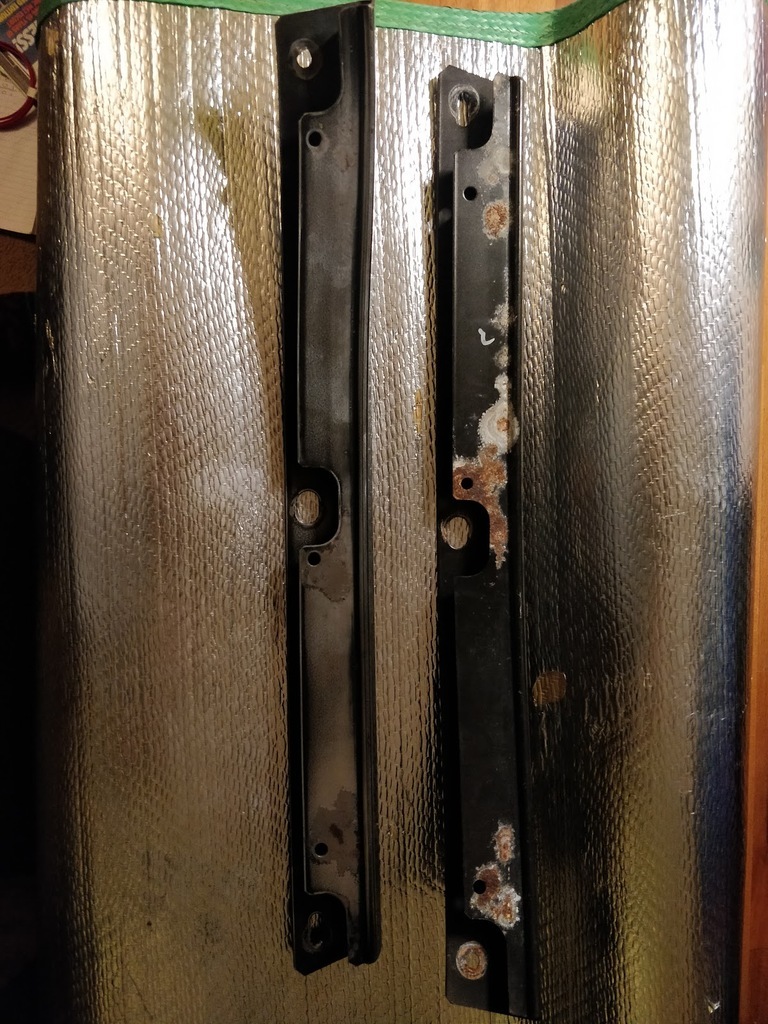 Since winter was a drag and I had nothing better to do, managed to get round to sanding the rain rails which I removed whilst I ditched the soft top, a good sand with 400 grit sandpaper and a bit of autosol as an abrasive and they were silky smooth, looking back I think that was moss not rust but hey ho it was removed. Quick nip to halfords for some rattle cans and they were sprayed up and installed back in the car with the carpets attached.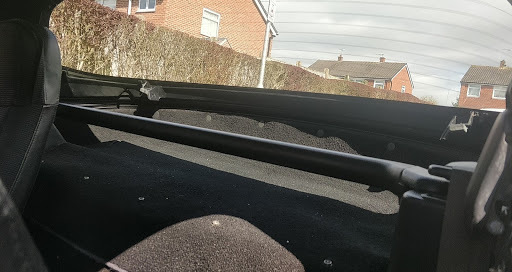 Looking much nicer now that the rails were cleaned up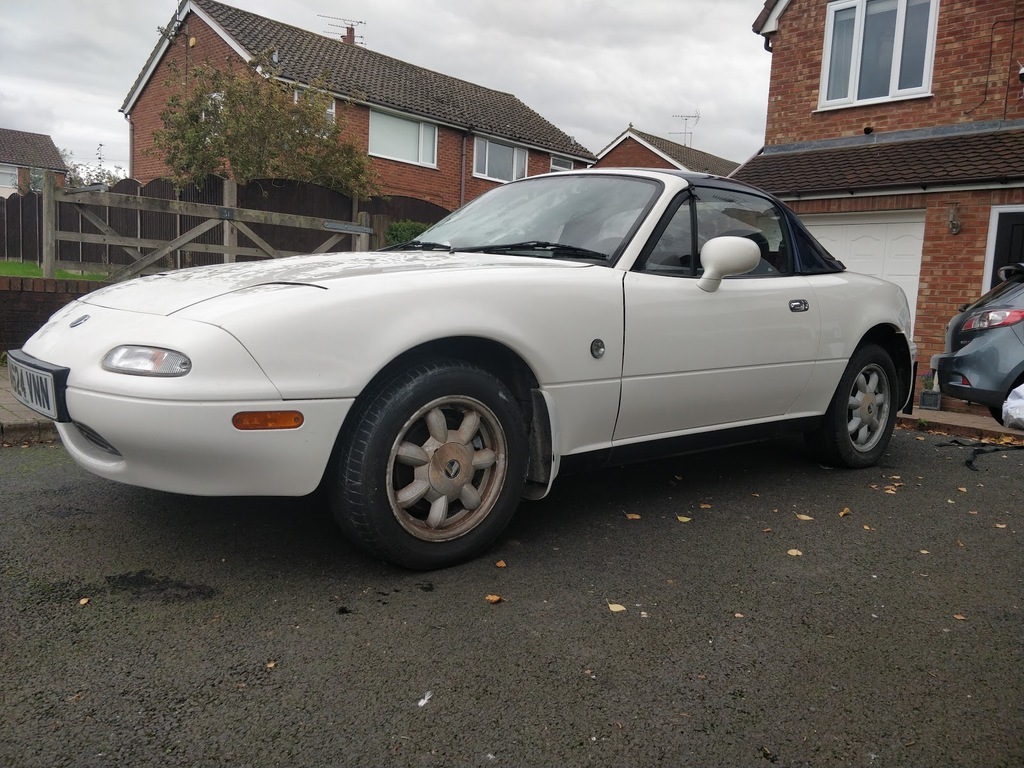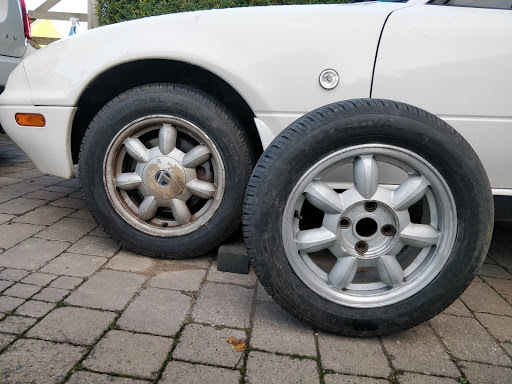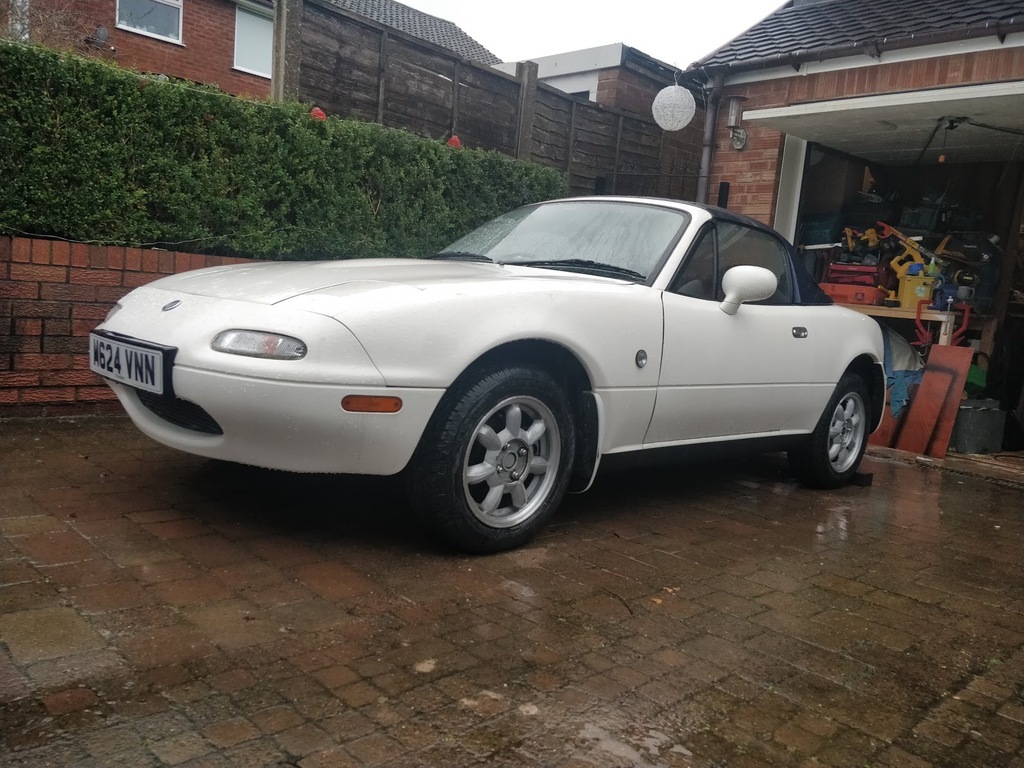 One thing which let the car down was the state of the wheels, I need to spray them up properly at some point but a quicksand down with abrasive sandpaper going through the grades and a good clean they came up better than I expected, completely transformed the car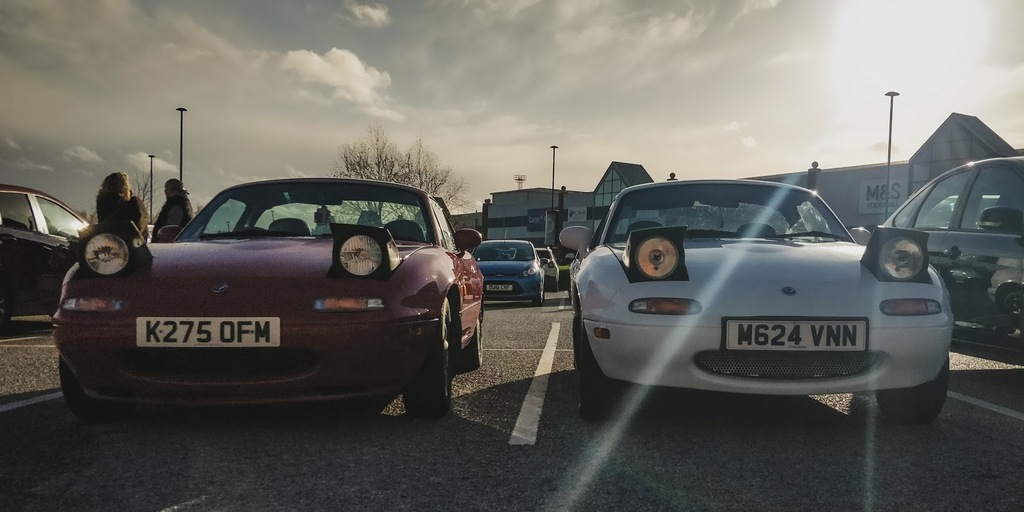 I honestly spent so much time sorting the car out that I never gave it a proper first drive, and what a first drive that was, ending up coming across another mx5 on my way off to halfords, it followed me parked up right next to me and we had a good proper chat, one of the reasons I absolutely adore the mx5 community, everyone is so friendly, reason I was glad to be back in another 5.
January 2021 rolled around and managed to sort out the bloody rusty sills and arches, they are gone no more and I manage to get them undersealed for added protection. Whilst at it managed to colour match the hardtop and boy looks like a totally different car. Really do need to sort something out with the ride height though, on the hunt for some Meister R zeta CRDs , ran zetaPROs on my old mk2 which I stupidly sold 6 months before picking this mk1 eunos up, he ho hindsight is a wonderful thing.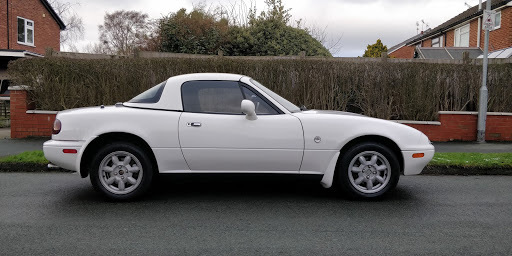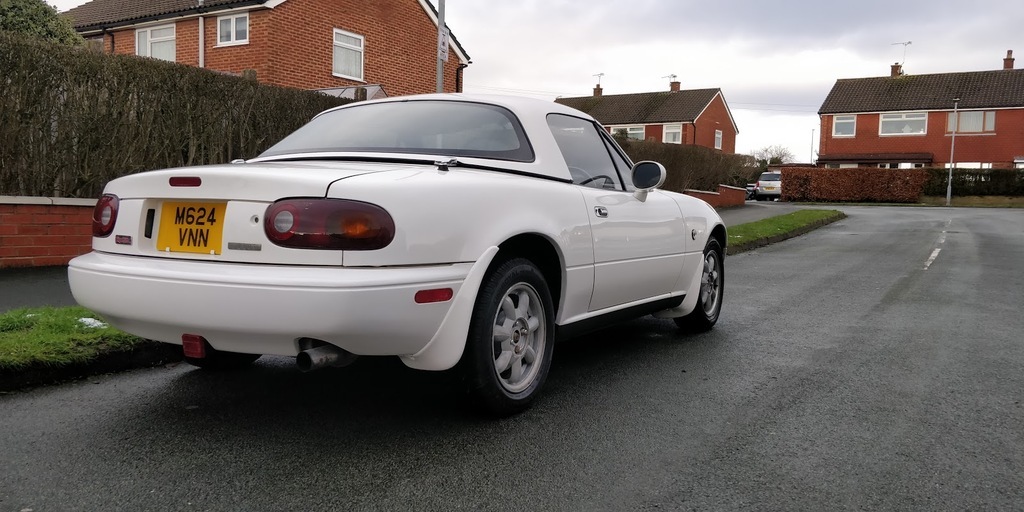 After the major rust repair just been slowly ticking off the list of jobs I needed to do, one of them was sorting out the damn headlights, replaced the bulbs since they were awful at night and gave them a damn good polish during this time was a perfect opportunity to install the MX5techs winky eye mod (pointless but fun), this allows me to make the headlights wink and do a Mexican wave either with the headlight button or via Bluetooth on my phone, stupid dumb fun to confuse people and the postman.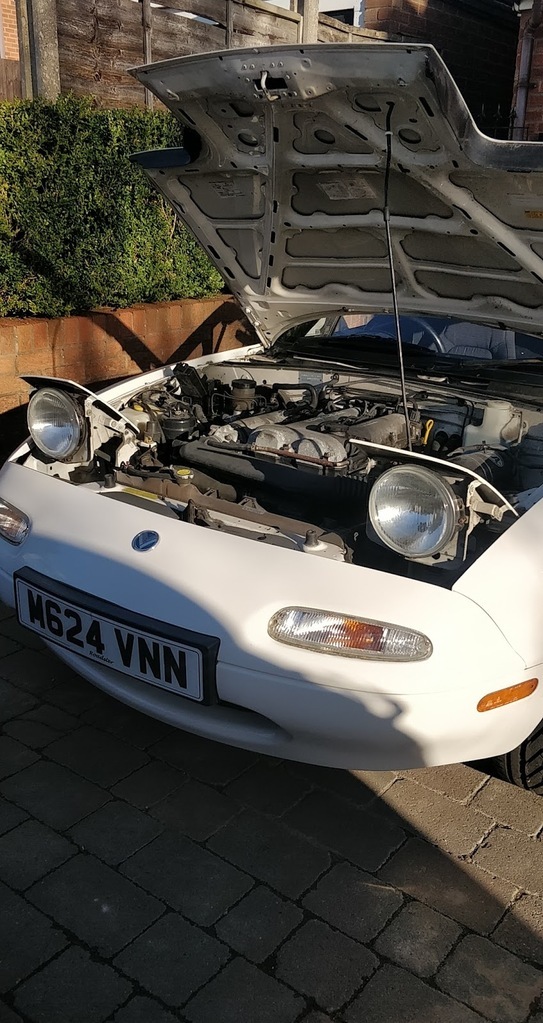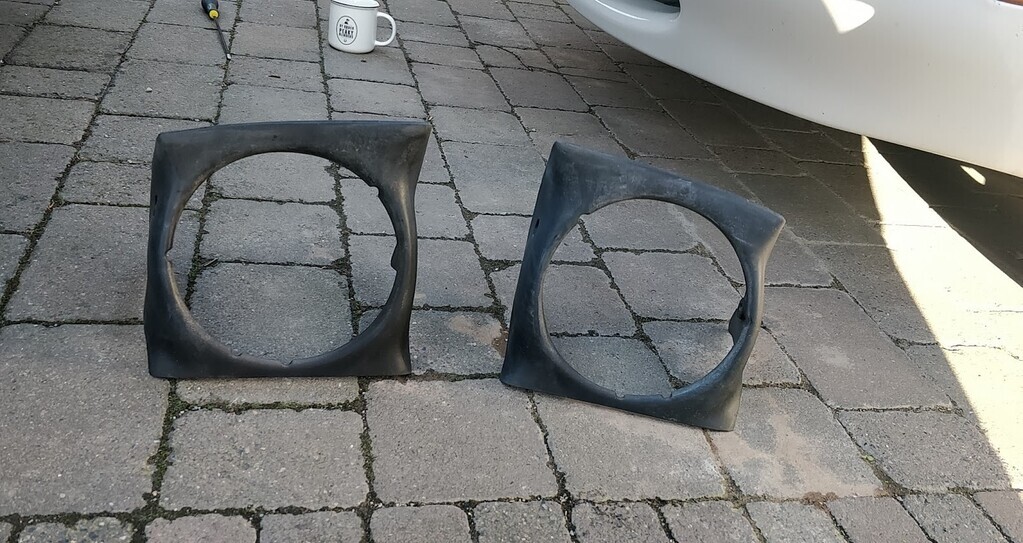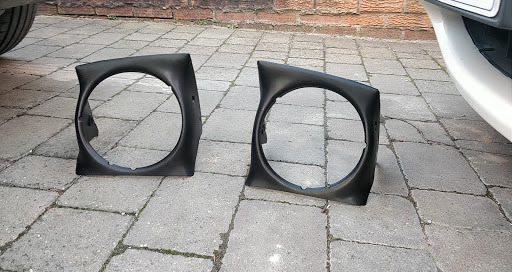 Quick clean with soapy water and an old toothbrush and finishing off with some armor all interior polish, jobs a gooden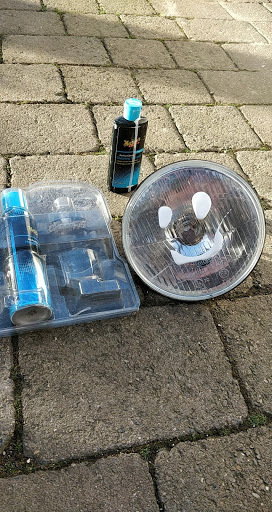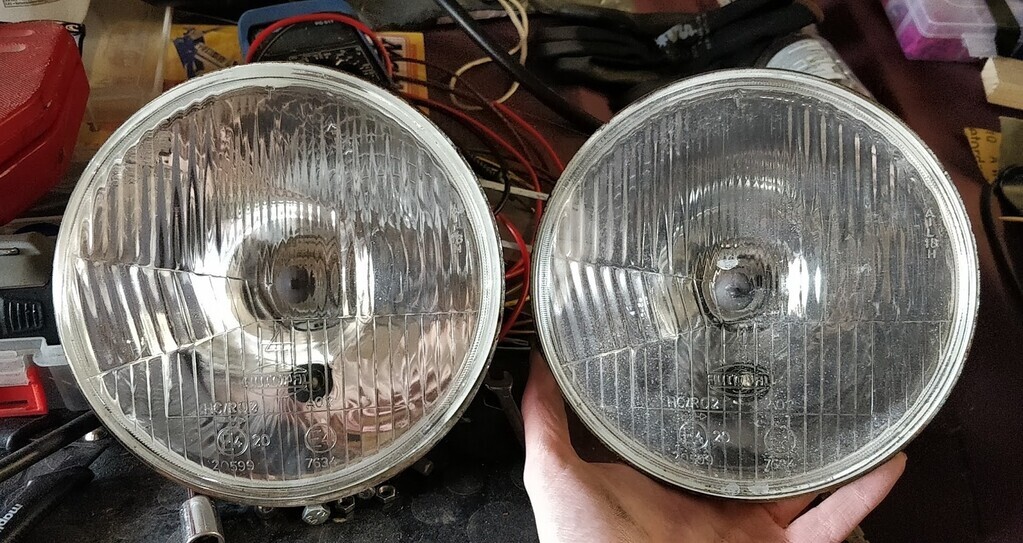 Massive difference a polish of the headlights made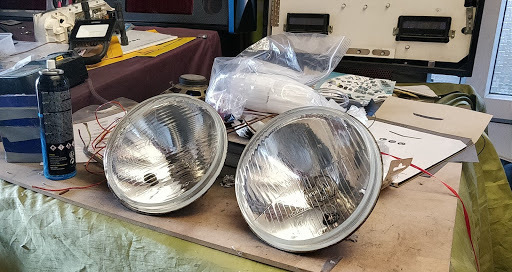 Applied the clearcoat and let it dry out inside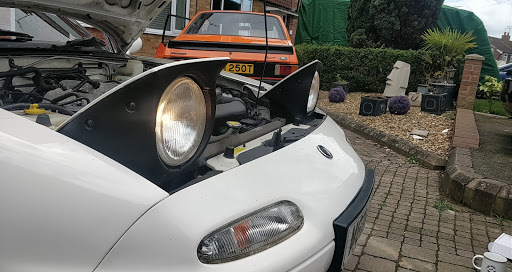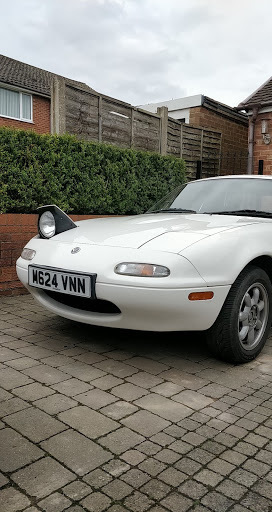 Crazy was a little tlc can do, looking way nicer and looking happier than ever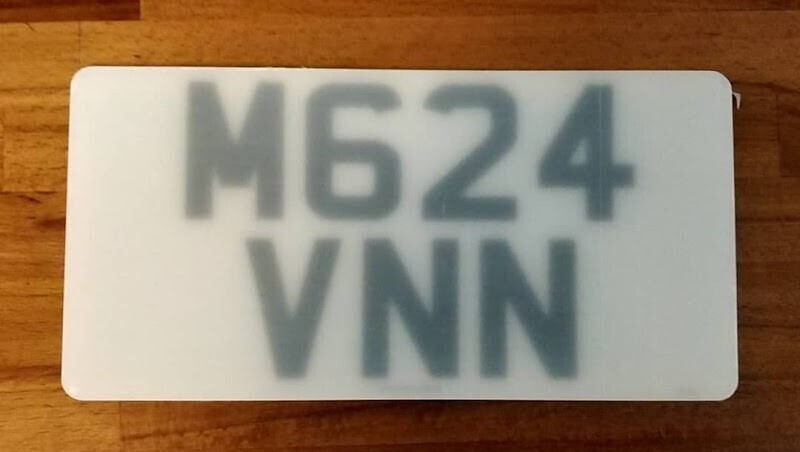 My usdm spec license plate arrived whilst writing this up, thanks Mr postman. Not sure how to go about fitting it, my original plan and make a centre bracket that fits in the OEM bolt holes under the top lip of the bumper like the OEM bracket but angled down or what Zoom Engineering offers over in Japan. This may hide the dreaded bolt holes and saves me prepping and spraying the bumper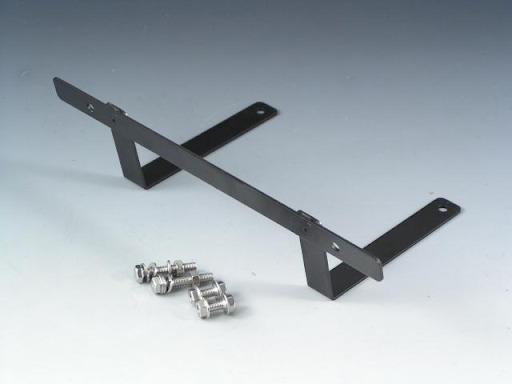 or I could just install my Jass performance side bracket which I have spare from my old mk2 mx5 and get replacement lightweight baby teeth since mine were removed by a past owner
I'll keep this log updated on any progress and changes made in the next couple months, hopefully, be ready for a convoy down to retrorides gathering in this or the mk2 escort if I get round to sorting that.