Vintage LED bulbs in an industrial lamp holder seem to be a thing at the moment, saw one using chain and though I'd have a go at making one.....
About 3 meters of rusty chain...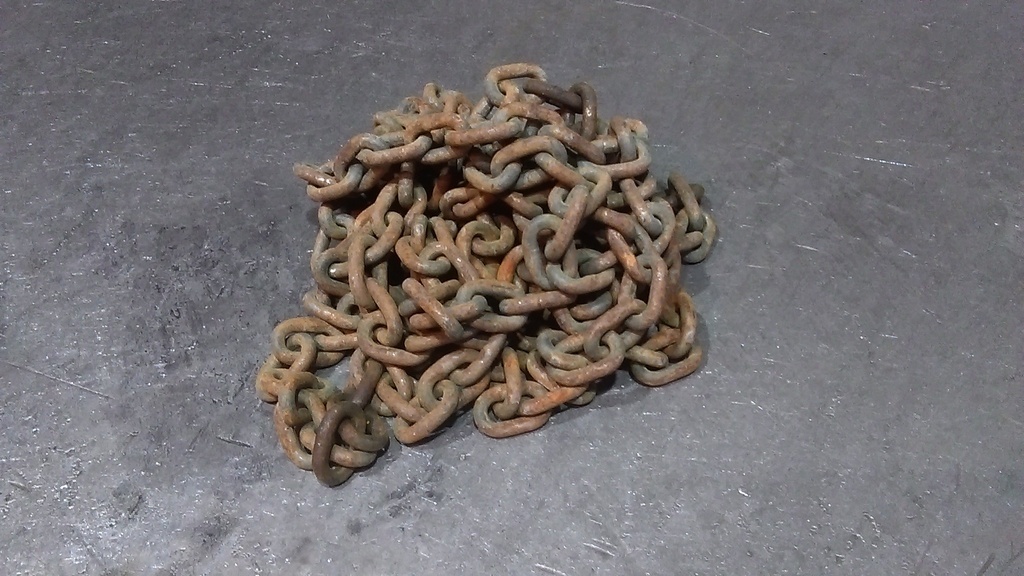 Cleaned in the blast cabinet....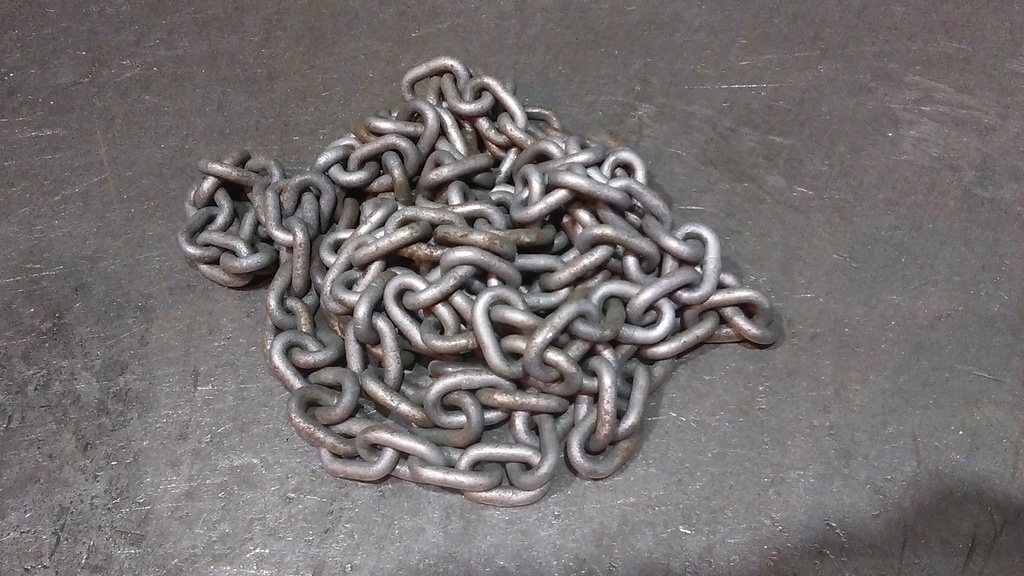 A bit of 100mm tubing.....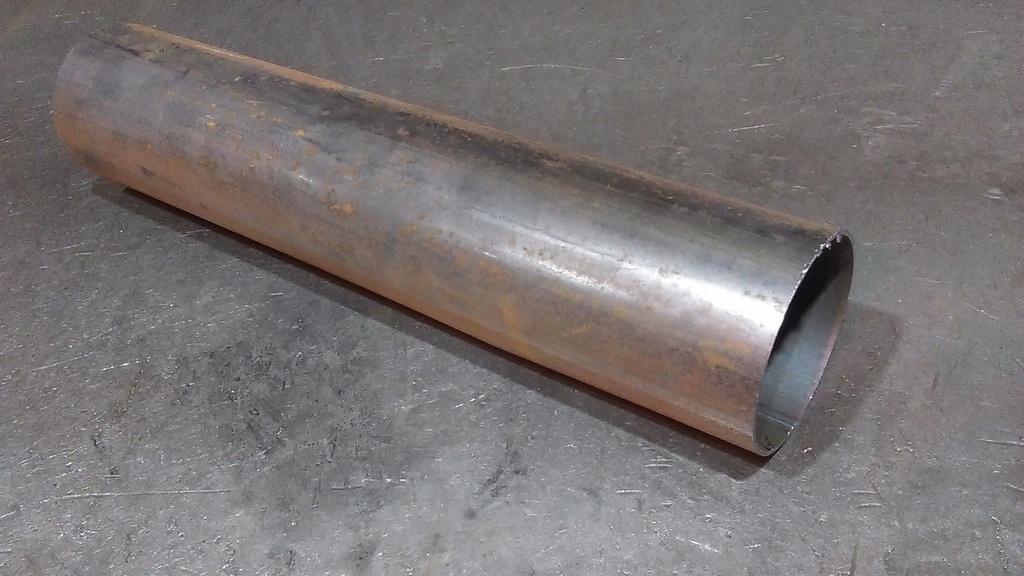 Cut down and a bit of 40mm tube welded to the top to make a former....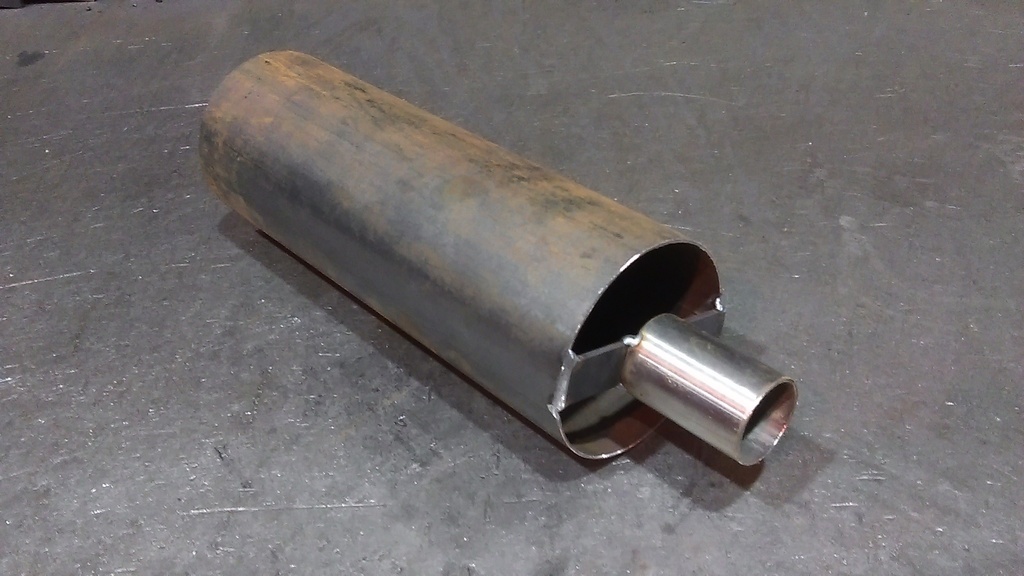 Wrap the chain round another bit of tube and weld links together....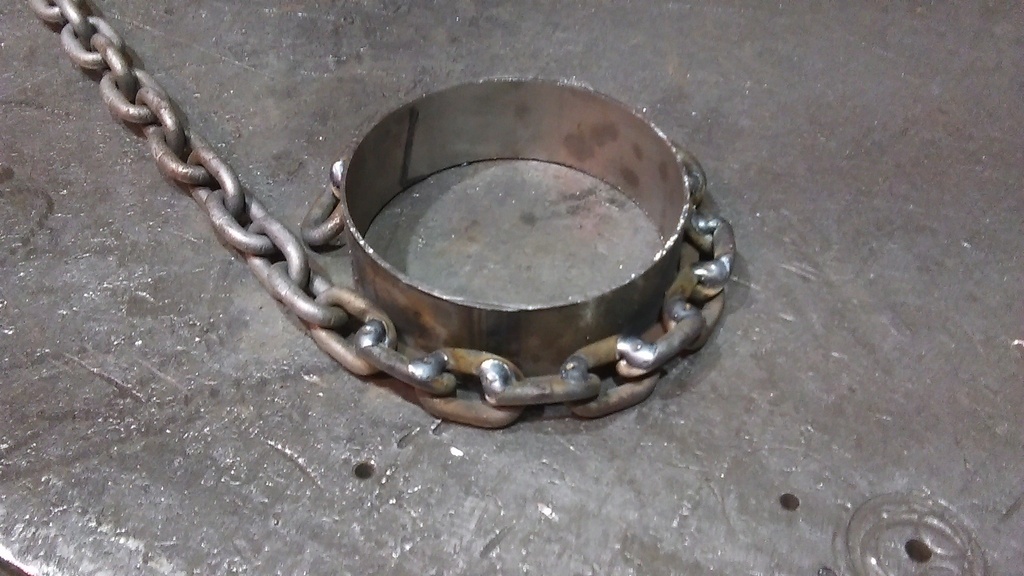 Remove and put on former with weld to the bottom.....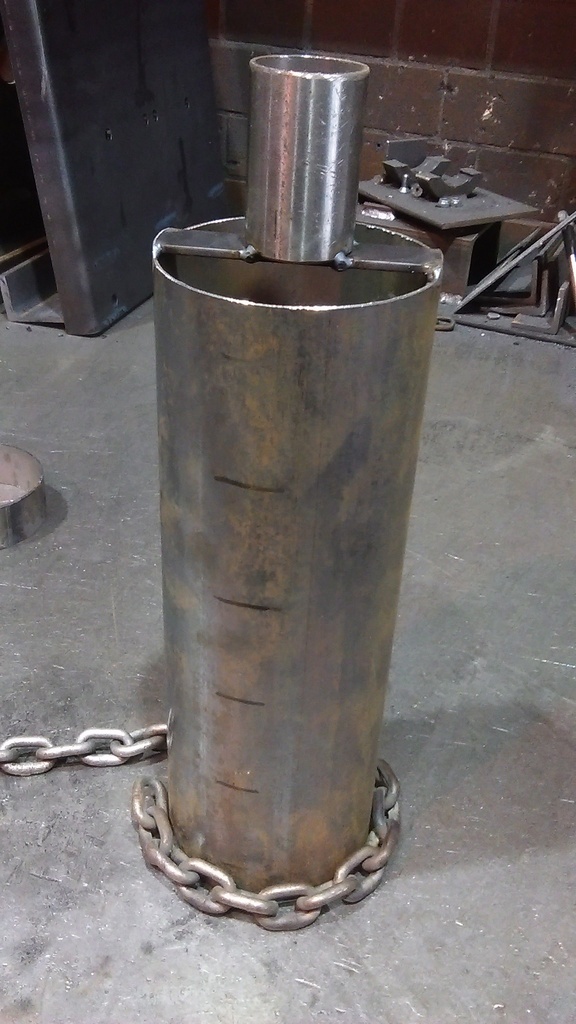 Wrap round evenly spaced.....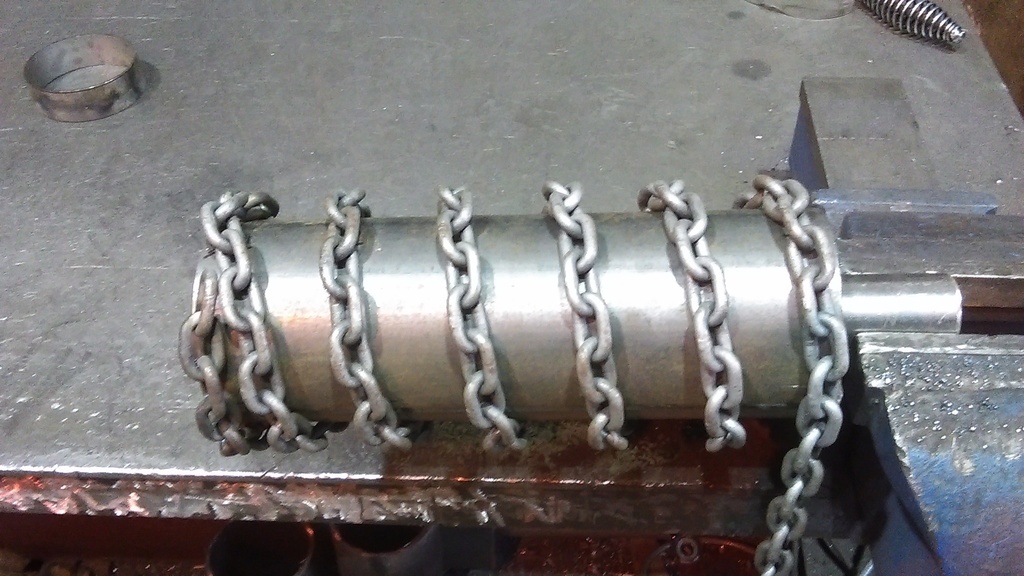 And weld links together....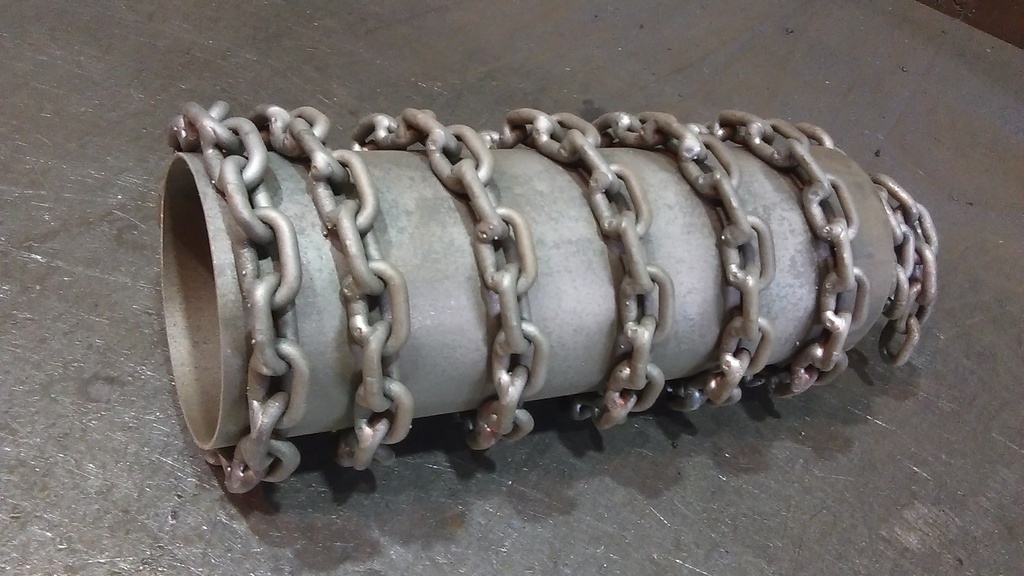 Wrap artily round the top tube and weld together...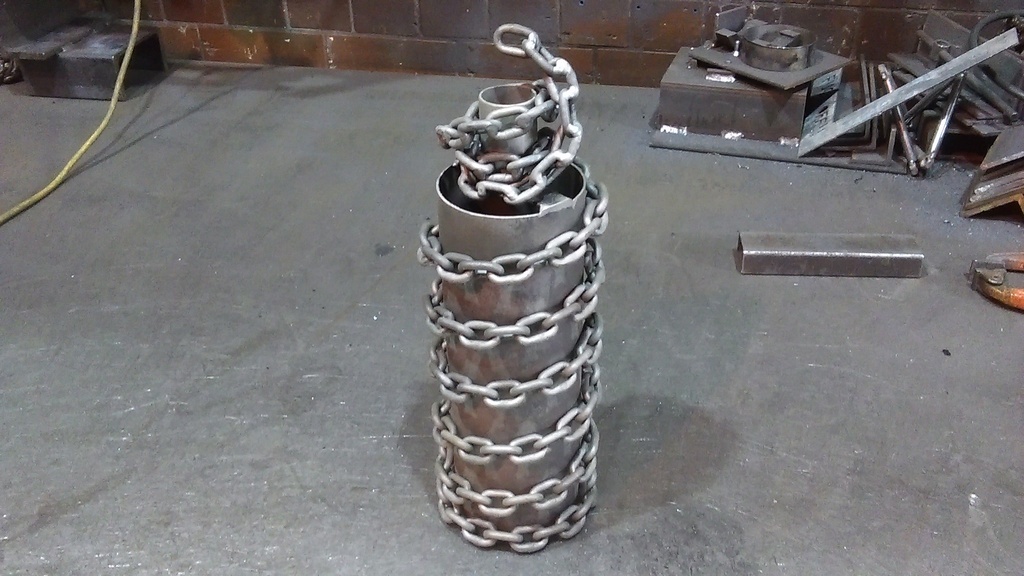 Remove from former, easier said than done but it came out eventually...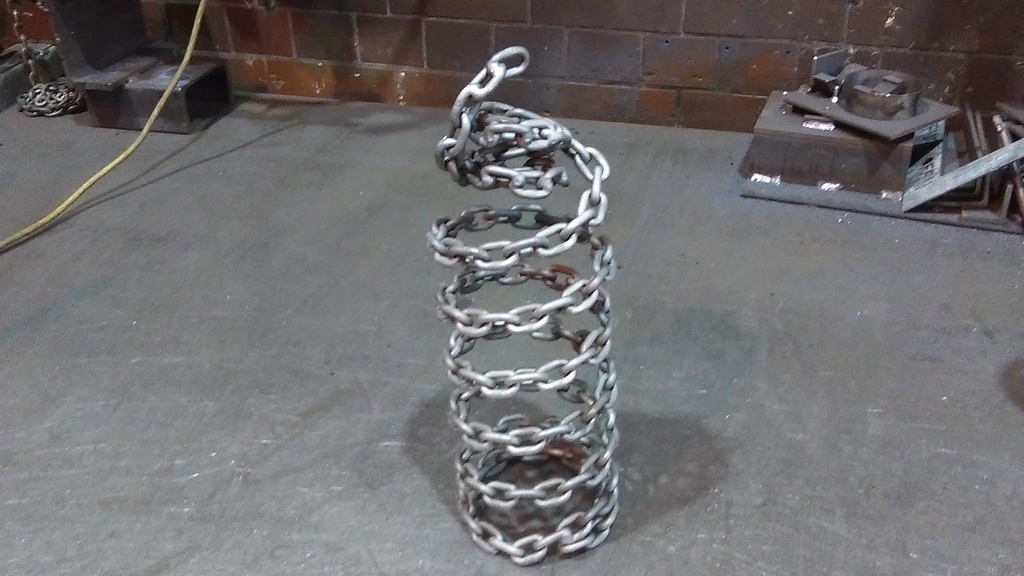 Turns out a spring shape is actually quite springy when out of the former, so added a support....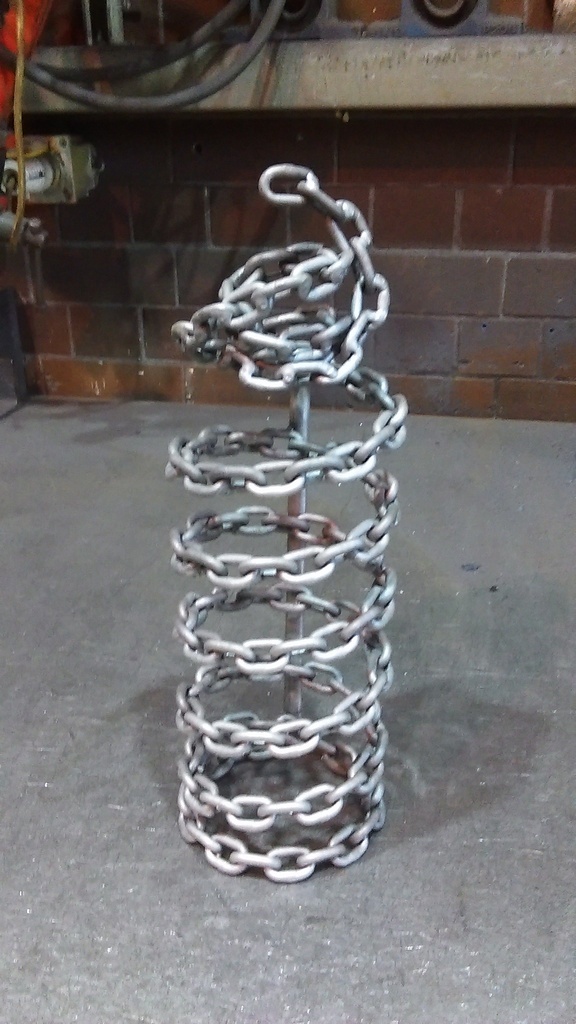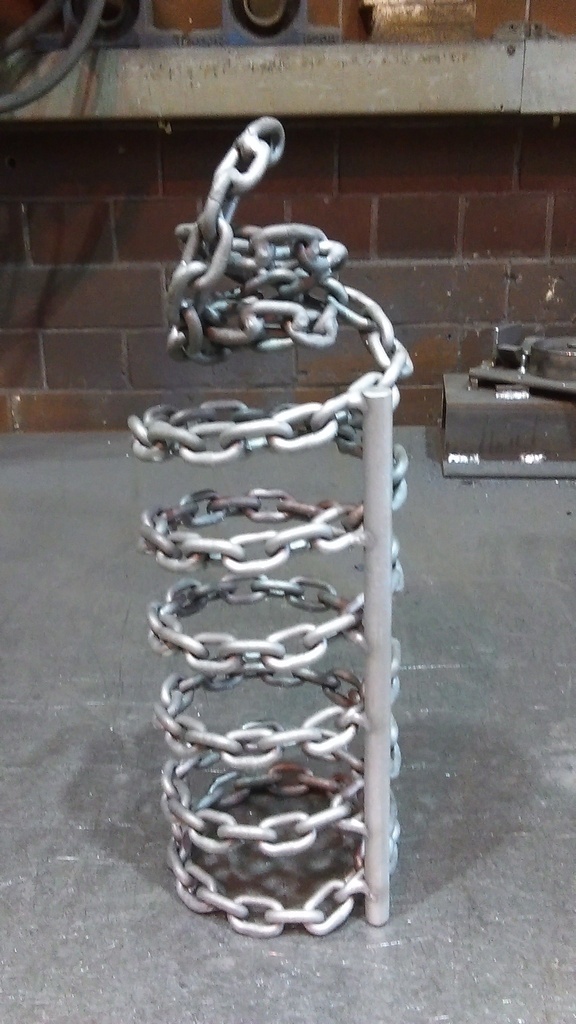 Did the trick but didn't like how it looked, so plan B, use some more chain welded together...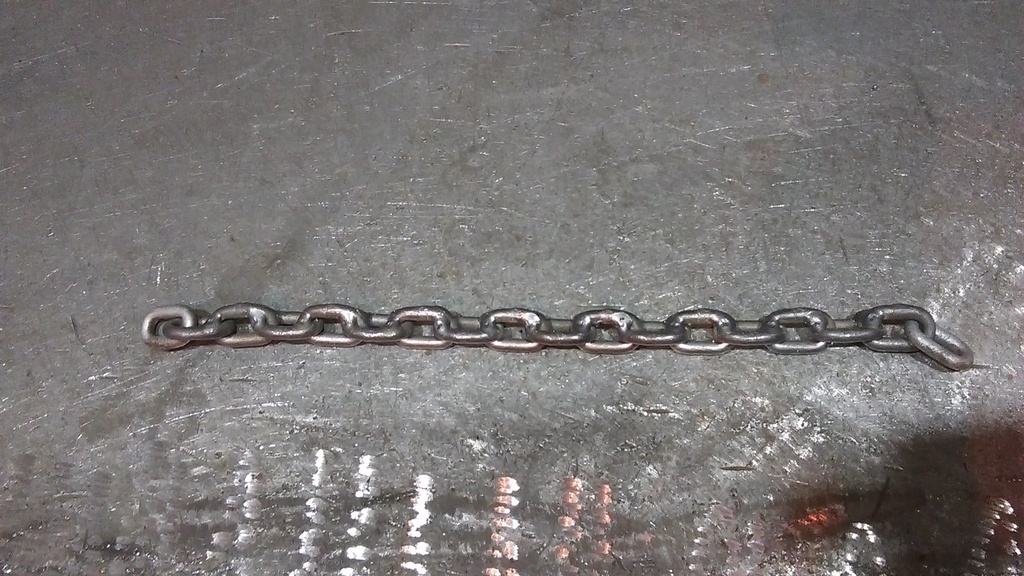 Didn't like how that was going to look either, so plan C, just added some chain loosely up the back and welded it in place....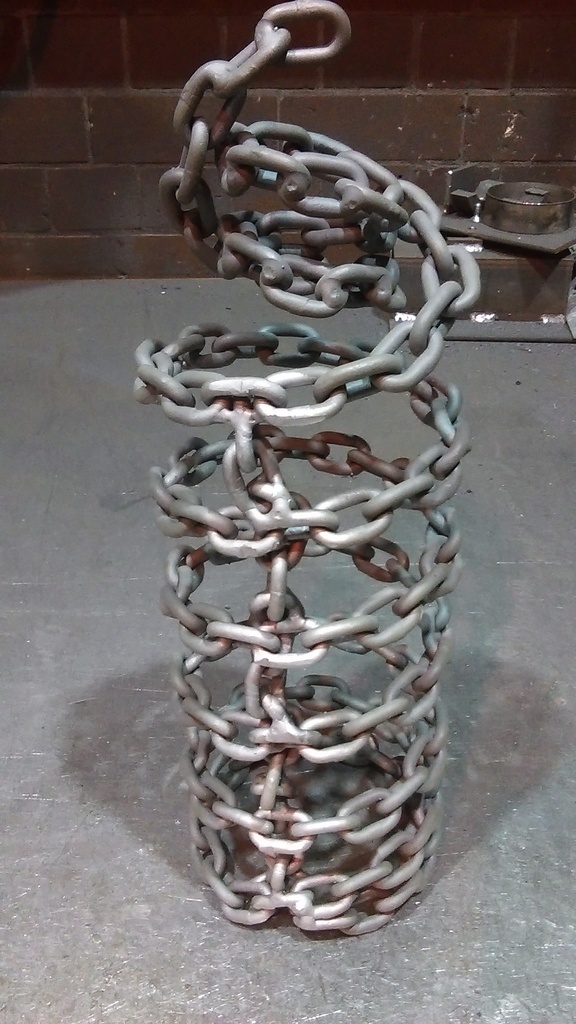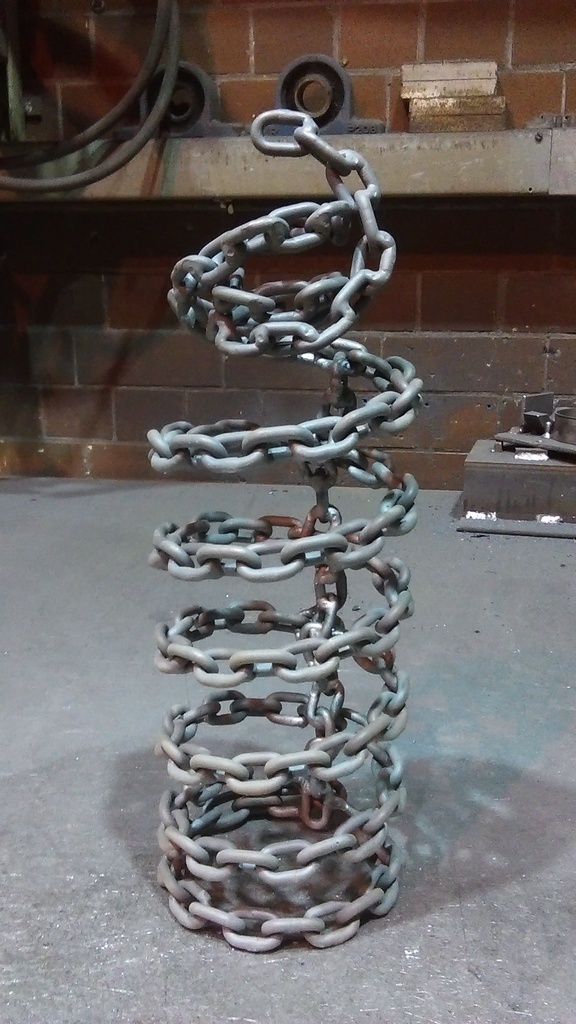 Original idea was to thread the lamp cable through the chain all the way round but realized this wouldn't look so good and as there's now a spine to it the cable can run up that.
Bought a 300mm LED test tube bulb with the twisty 'filament' and some vintage twisted braided cable/lamp holder.....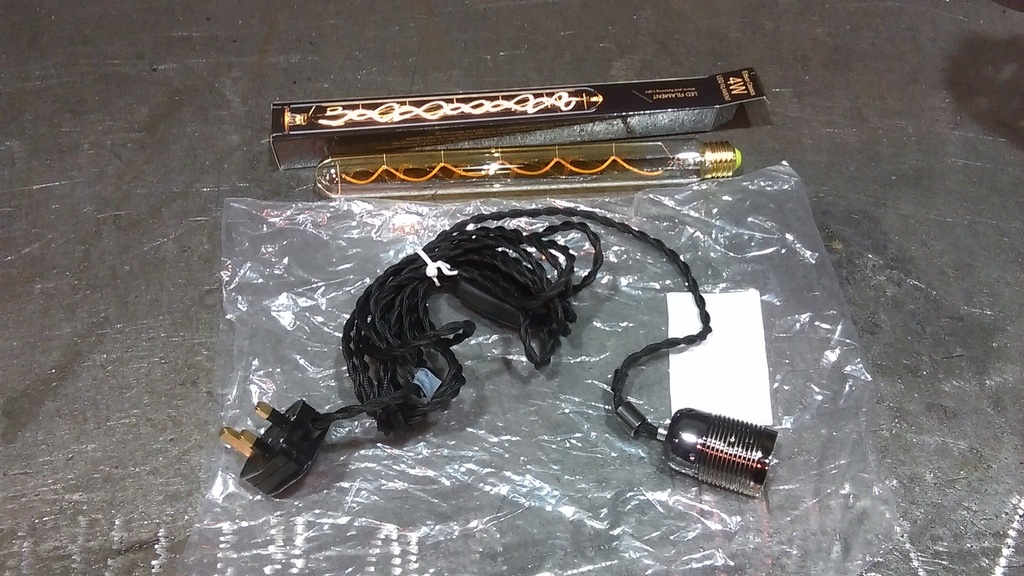 Turns out the holder is lightly bigger than the one I based my measurements on so it doesn't quite fit properly, can't seem to pull it open enough to get it in so might have to run a holesaw or the powerfile down it for clearance.
Finished off with a bit of satin black it doesn't look too bad.....