I'm well on with my Mazda-MX5-gearbox-into-Triumph-GT6 project and have the car running/driving.
I have hit a late snag though (following on from a fairly long list of earlier snags). So far I've only driven the car with the tunnel cover off. I have tried the tunnel cover on before and it's fitted - if rather snugly. Today however it did not fit anymore.
After the usual violence and cussing failed to improve matters, I found a torch and spotted the problem straight away. All previous cover fitting testing had been done without the reversing light switch fitted..... and now it's in. Doh - design fail!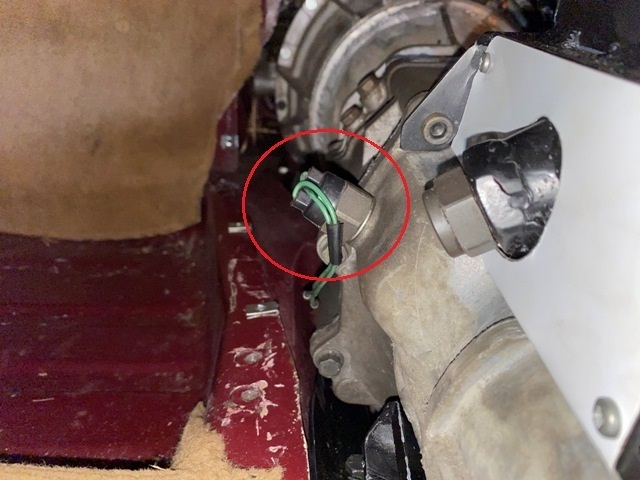 It's a rather chunky switch at 30mm from mounting face to wires and very unhelpfully placed as it also lines up almost perfectly with the H-frame/radio mount, so I can't just put a power bulge in the tunnel cover!
I may end up having to plug the hole and put a switch elsewhere but first I'd like to try and get a lower profile switch as if I could loose 10mm (15mm better) that would just about do it and save a lot of messing about.
So, I'm looking for a plunger switch with M14 x 2 thread. The original part looks like this.....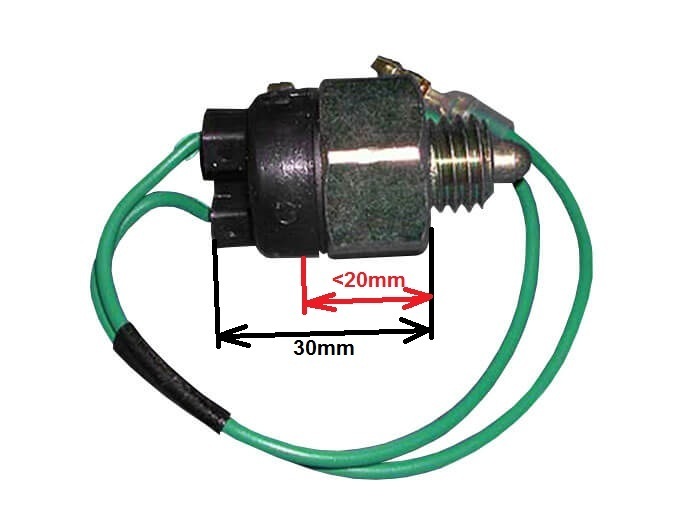 I need the 30mm dimension to be 20mm or less - long shot maybe, but any ideas?
TIA
Nick