So it is with a heavy heart and some trepidation that I offer my petite baguette for sale, purely due to lack of use. She's barely turned her wheels in the last 6 months, and I could use the space. It's a shame to see her not being used.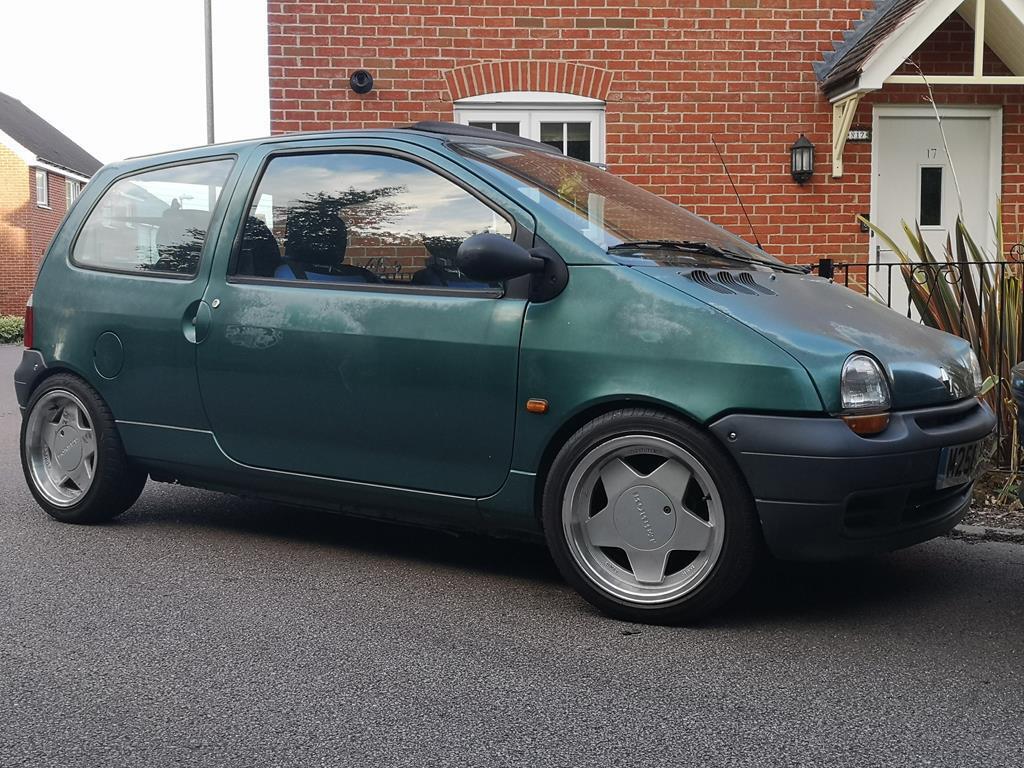 Full thread and oodles of pictures to be found here:
forum.retro-rides.org/thread/209333/mon-dieu-petite-baguette-revenue
Purchased from this parish nearly two years ago largely on a whim because my wife said she'd like a go in one, and because it's cute. Look at it. Just look at that cute little face.
So, the facts:
1995 Renault Twingo 1.2 (1239cc Renault 5 engine with the pushrods)
Imported in 1997
LHD obviously
Retractable panoramic roof that is watertight and works as it should
MOT until July (2 advisories...1 for a child seat, and one for incorrect exhaust mounting. I used a cable tie to get it through MOT so stop judging! Now replaced with proper exhaust rubbers!
159,000km - so just short of 99,000 miles. So pretty low for the year!
No history before my ownership, but since I've had her she's had...


Full service - oil, oil filter, spark plugs, air filter, rotor arm, distributor cap, HT leads, gearbox oil



Suspension overhaul - new wishbones and ball joints, inner and outer tie rods, brand new driveshafts and CV joints - which is about all there is to do on these - to fix a death wobble at 55mph. Eyeballed the tie rods so could probably use an alignment.


New AP coilovers all round direct from Germany - obviously with next to no km on them


Rear arches rolled and a smidge of camber put in the rear to allow for 15" wheels


Will be wearing the Borbet As as pictured as they're just perfect - tons of tread all round but the rears have some shoulder scrub from when I was fettling the suspension. Not going to lie, she's currently built for looks not comfort with the coilovers and skinny tyres. Will also come with the OEM 13s and funky retro wheel trims, along with a box of spare lights, the rear wiper which was 'deleted' by a previous owner, other sundry bits and bobs, and even a spare roof!
The major letdown is the paintwork - the lacquer has blown so it's permanently flat and dull...I call it gallic patina. Sills are beginning to look a little crusty but not mentioned on MOT
Too many stickers.
Really not sure how to price this as I can't find another one for sale in the UK, and certainly not modified. Prices overseas vary wildly and thanks to Brexit you'd now have to spend a fair wedge more to bring one in, so I've gone with what I think is fair for a cute, useable, frugal retro. Happy to listed to offers

Will update with more current pictures later in the week.