MAZDA 626 GT COUPE 2.0 DOHC – 5 SPEED MANUAL
MODEL HISTORY

The 626 GT was a five seat, front-engined, front wheel-drive tourer manufactured in Japan and in this fourth generation marketed globally by Mazda from 1987 to 1992 under the GD/GV designation.
The facelifted GD, as seen here, employed the naturally aspirated 2.0 DOHC 'gold top' inline-four engine, a dual overhead-cam referenced as the FE-DOHC and going on to receive a similar following in the 90's as the Vauxhall 'redtop' C20XE engine with similar 150bhp output but with a sturdy non-interference design.
These are a rare old beast and I really hope there's someone who can save this old girl – according to howmanyleft there are only 3 of these left in the UK on the road.
Before you read on - let me link you to the MOT History checker. The plates of the car are visible - please have a scroll through the latest MOT for the car to get an idea of why it's so cheap and what will be required:
www.gov.uk/check-mot-history
EQUIPMENT/ INTERIOR
This is a pretty well-equipped car – don't be put off by the cheap-skate white paint! Electronic windows with drivers auto open/close, in that wonderfully 90's Japanese mechanical way. Electric mirrors, electric sunroof, cruise control, 6-way adjustable drivers seat, reach/rake adjust steering wheel, electric headlight levelers, headlight wash, electric tilt/slide sunroof. Well ok – by modern standards it's pretty basic but it has enough to make day to day life comfortable and easy to cover a lot of miles. All the equipment above works.
The car also has A/C – which switches on and you can hear the pump running however the system clearly has no gas in it. It might well be a simple regas – however I'd hazard a guess that it'll be at least some seal replacing.
As you can see the thing that mostly drew me to save this thing was that wonderful interior seat cloth. It's absolutely lovely, hard wearing and a far far nicer option that leather. It's also remarkably clean and stain free – not just for a 30 year old car, but just in general! A/C must of done it's job back in the day keeping the occupants nice and cool.
It's all complete and in good condition – only let down by the incredibly annoying fraying on the drivers bolster.
The previous owner was also clearly an audio fan – as there are fantastic range of period Rockford Fosgate/Kicker stereo upgrades – there is no headunit however I can see the wiring is all still there. There's an empty Alpine headaunit face case if that helps?
EXTERIOR
The exterior is on the whole pretty good. The paint is a bit flat – but will come up wonderfully with a cut. As you can see with some simple Meguiar's wax it doesn't look bad in the pictures and that's with just a standard wash. The one huge let down of the exterior are the front wings – the drivers side is absolutely goosed and the passenger is following closely behind.
FEAR NOT! Included in the sale are actual, proper, full fat genuuuwine Mazda front wings. They are still in their Mazda packaging and the black primer is in great condition with no surface rust. Good to paint and bolt on to make the exterior absolutely fantastic.
Oh also did I mention the incredible RAD'ness of the full width rear reflectors *and* rear wing?!
ENGINE & TRANSMISSION
The naturally aspirated 'Goldtop' FE-DOHC is exactly what you'd expect from a late 80's/early 90's Japanese DOHC engine. Revvy, peaky and a joy to wind out – even if the chassis is more tourer than B-Road blaster.
It'll start always and forever and idles wonderfully. Also I don't know if the exhaust is a little past it but it also sounds pretty interesting. The car is reading 93,000 miles (as you can see on the online MOT history check) so while not low mileage is well below average and the way the gearbox and engine behaves supports this.
If I was buying/keeping/using this car I will 100% be planning a cambelt/water pump/thermostat refresh – however as a peace of mind these engines are non-interference.
The only issue at the moment is that if left idling for a long time – the temp will creep, there are no coolant leaks and the hoses get warm however the fan doesn't kick in, which I'd be investigating at first to see whether a working fan will cure this.
WHEELS, TYRES & BRAKES
The car has period aftermarket lattice 15 inch alloys. 4 fitted and a brand new spare. Along with an as-new original Mazda alloy as well. All the aftermarket wheels are shod in old (2015 year code) matching Dunlop Sport blu response tyres. While the datecode is old – all tyres hold air great and I suspect the car has been stored in the shade as they are all in great condition (tread is massive) and with no perishing/cracking/hardening.
The wheels however – are all in desperate need of a refurb. The polished lips all have lacquer peel. With a diamond cut finish and a repaint on the black parts (and fitting the centre caps which are present) these will look incredible. With a real Ford Sierra RS 500 cross spoke vibe to them.
Whilst not looking particularly pretty functionally they're good to go – and will pass an MOT with no issue.
THE 'BAD'
Now this is a fantastic, original survivor (original dealer plates/booklet anyone). It presents well, all works and is complete, clean and just a lovely place to be.
So what's the catch? Why is it so cheap and why isn't it MOT'd?
I put the car through an MOT recently with a local garage that I trust with being pretty harsh but fair – as you can see there is a lot of welding to be done on this car. If you are handy with a MIG and have some time/space this will be a fantastic project that is all there and is in pretty good nick. The summary of welding is something like this:
Inner/outer sills – both sides, inner wings strut tops – both sides, front cross member, rear inner arches – both sides.
The other bits are recommissioning the brakes (they work but are spongy), parking brake and secure the exhaust. Clearly the welding is the main thing. I have found a weird amount of panel suppliers for these old things in Serbia of all places, as well as a UK based Mazda specialist who I'm happy to put a buyer in touch with.
For more pictures and an extremely high* quality walkaround video drop me a line and I can send more over.
* not at all high - filmed by me, on my phone with a lot of gravel crunching, background airplane noise and an annoying seagull.
THE PICTURES
If you've read that far you deserve some pictures, so here you go, oh and first have a walkaround: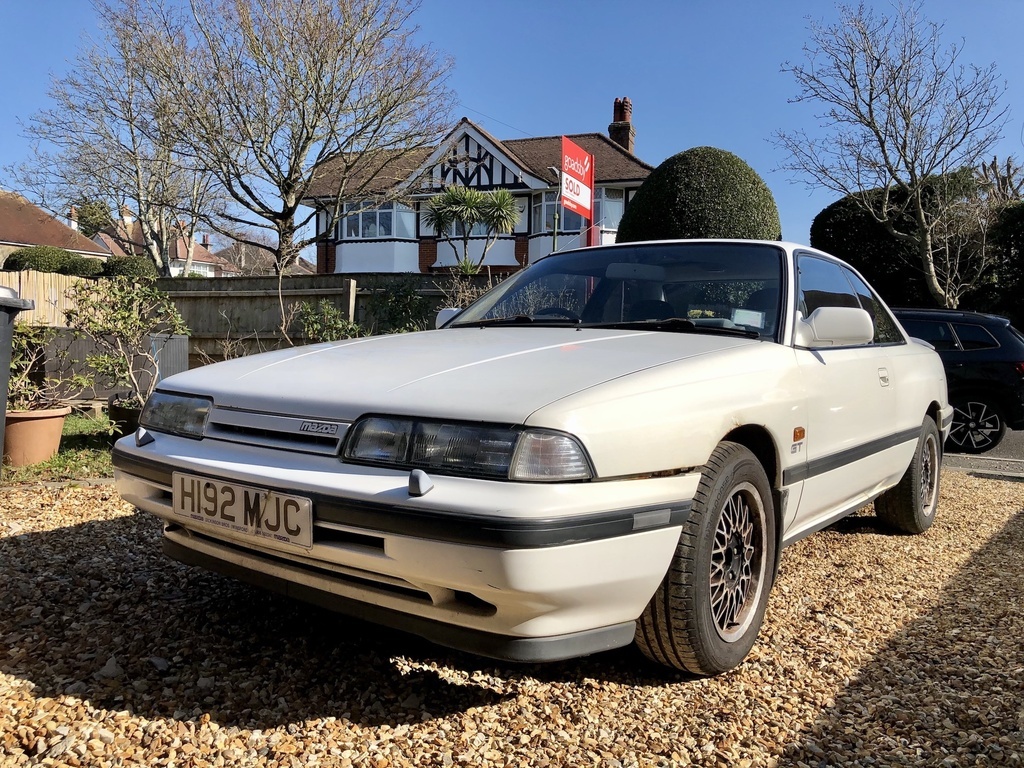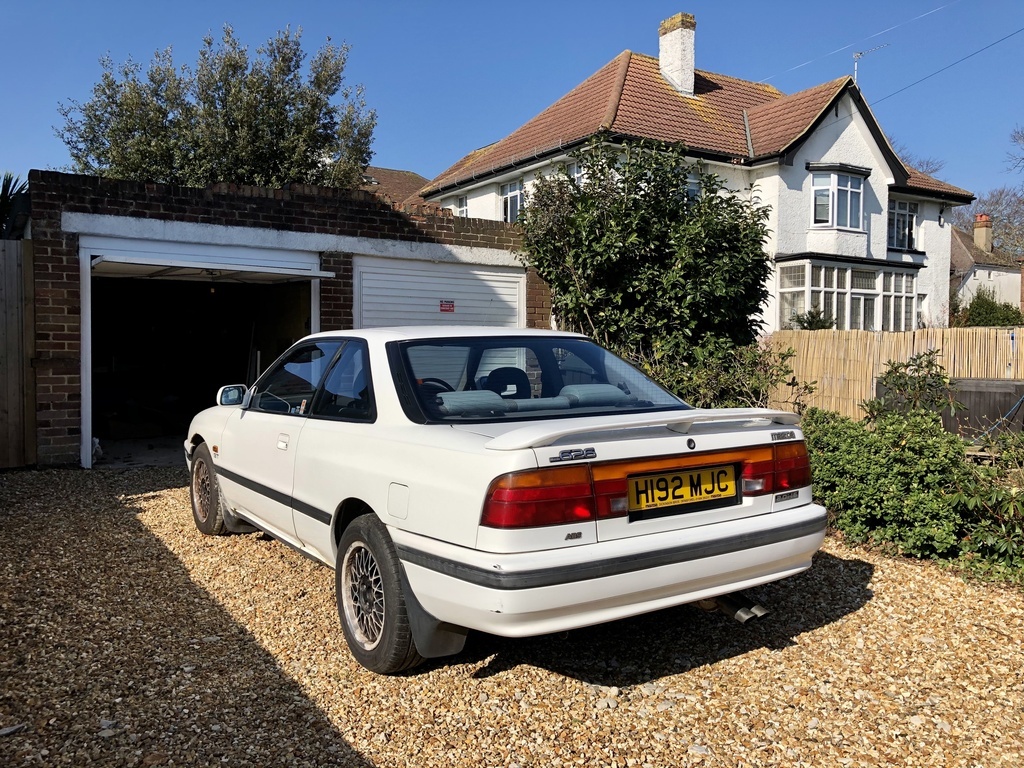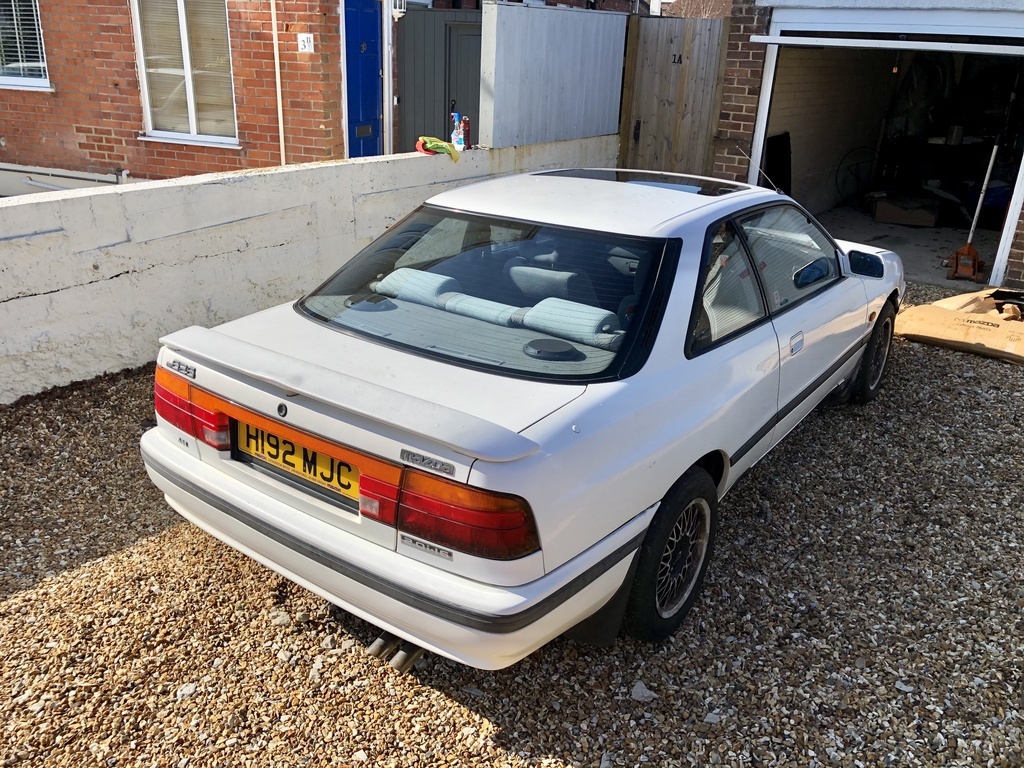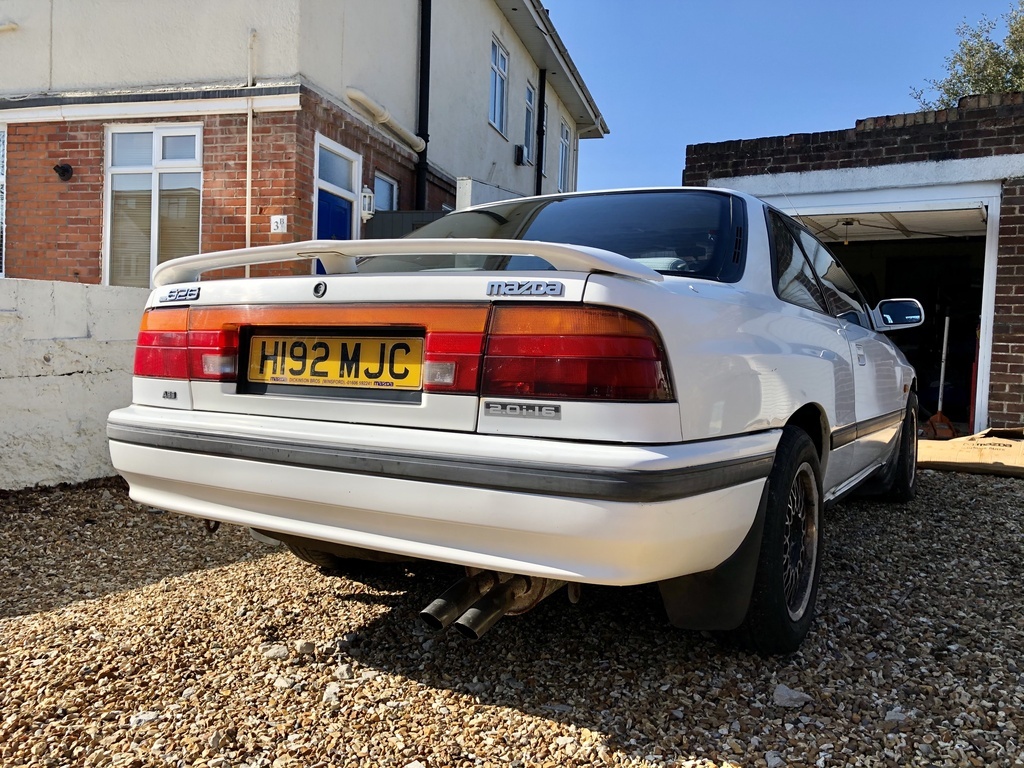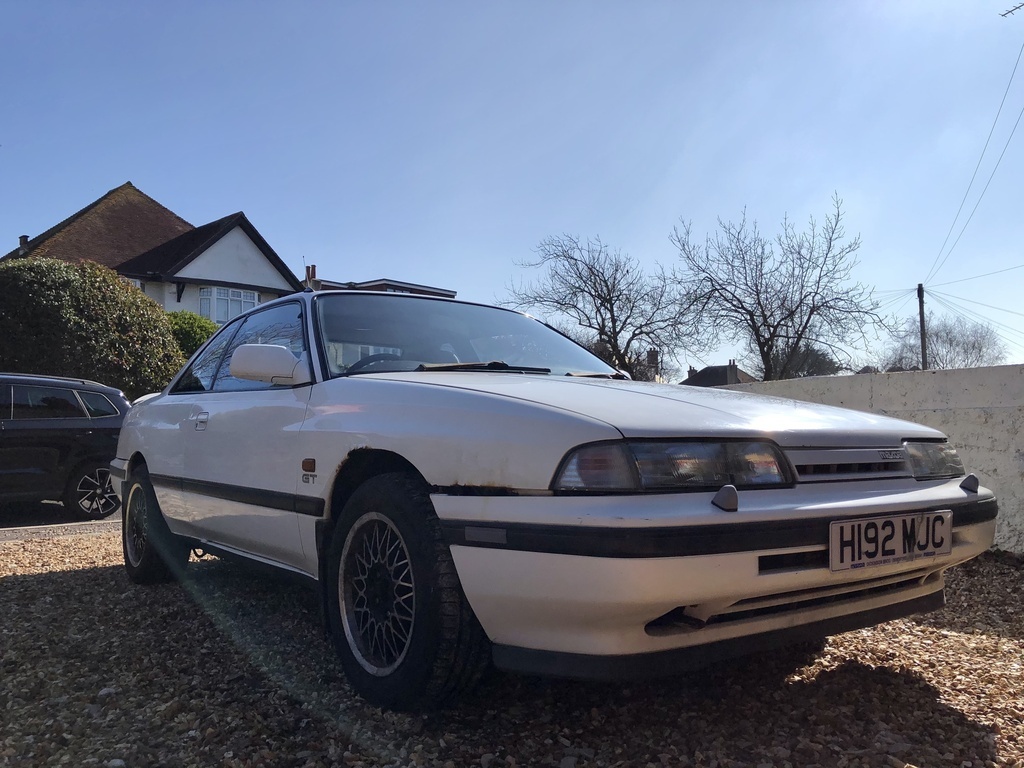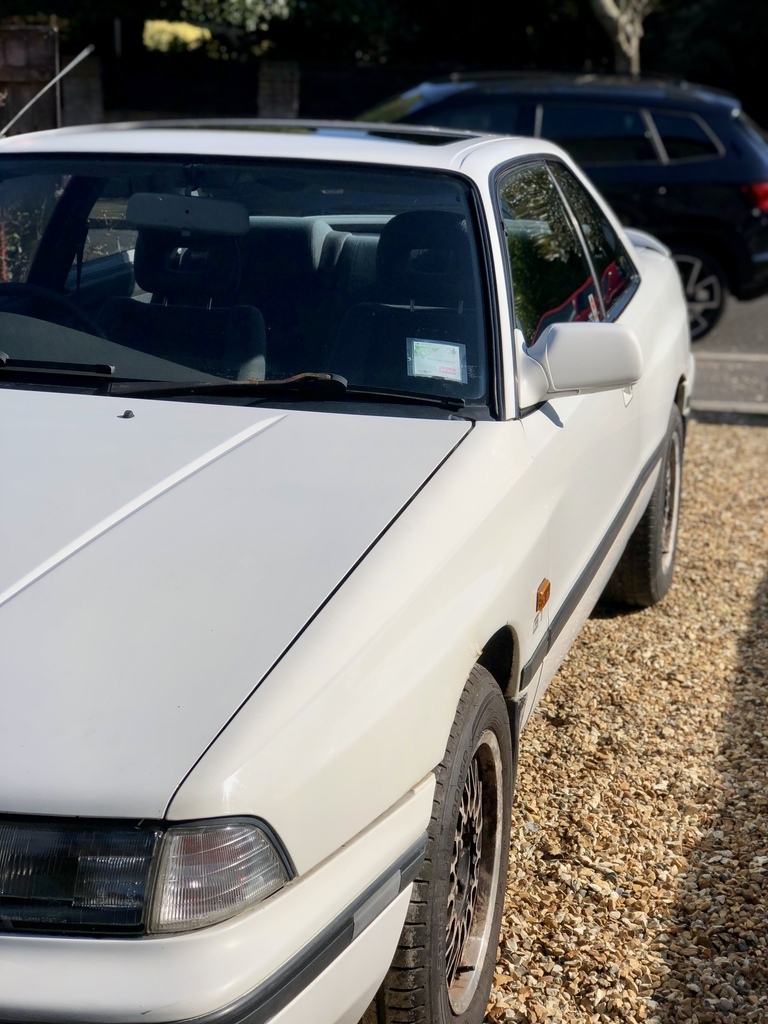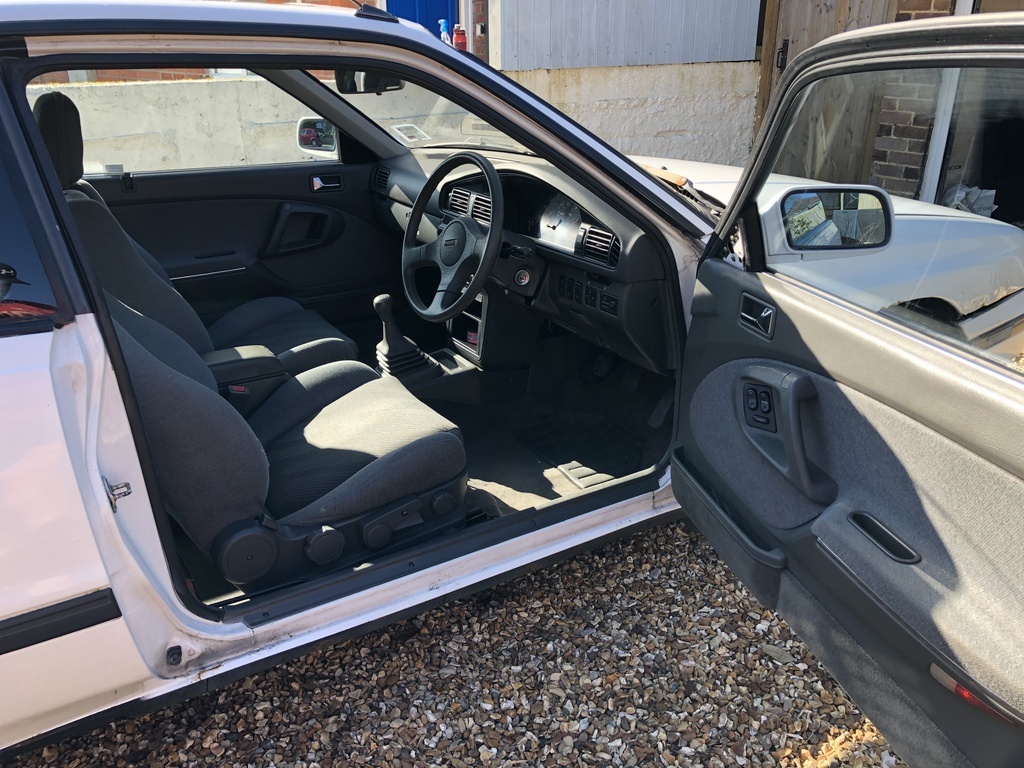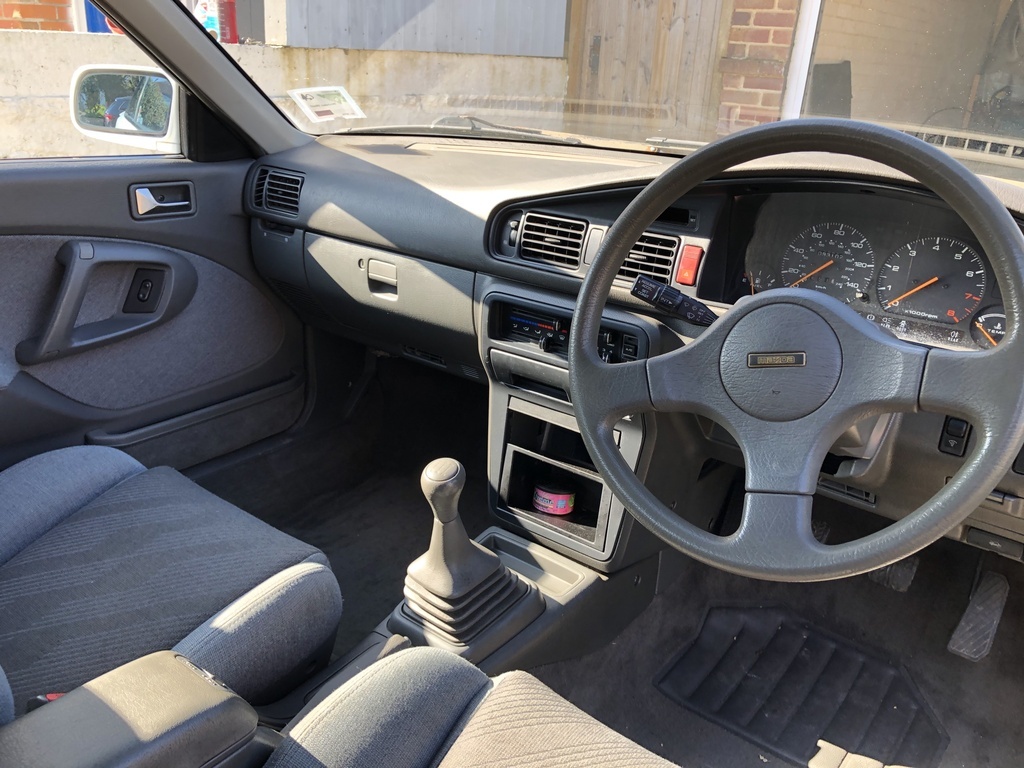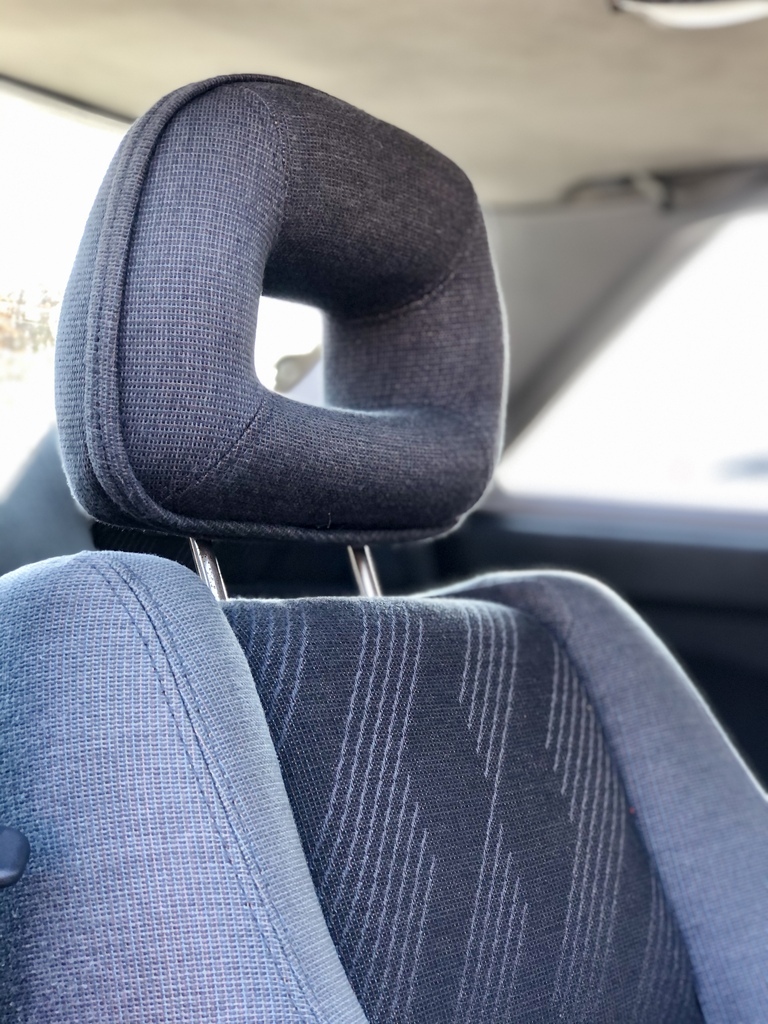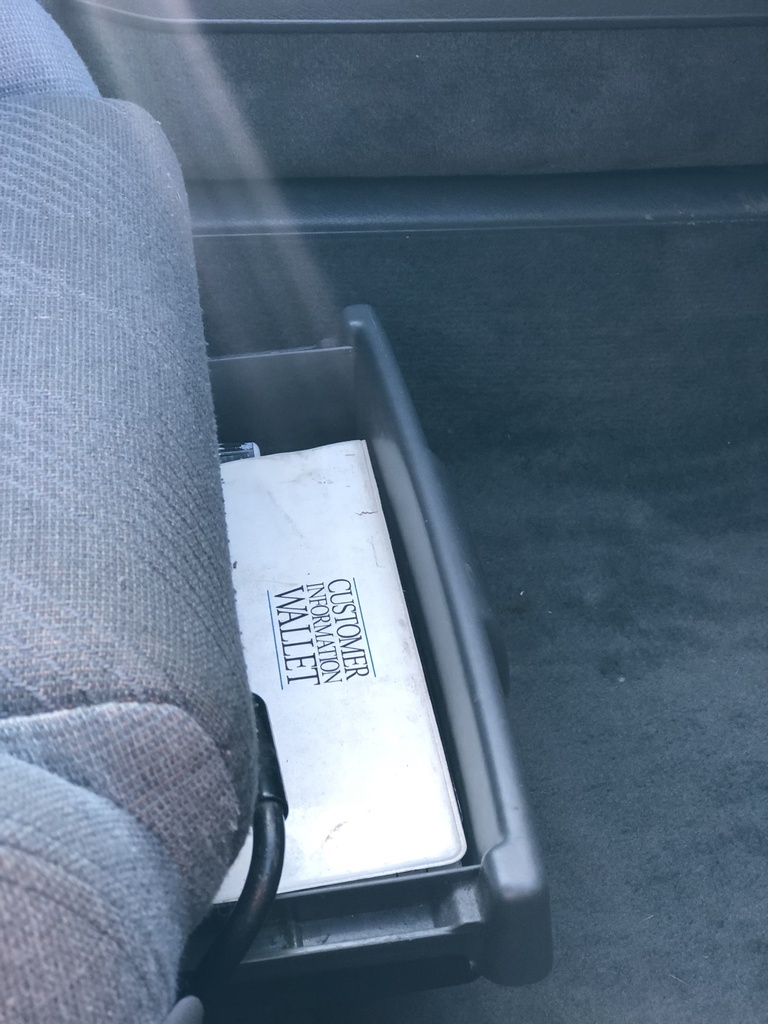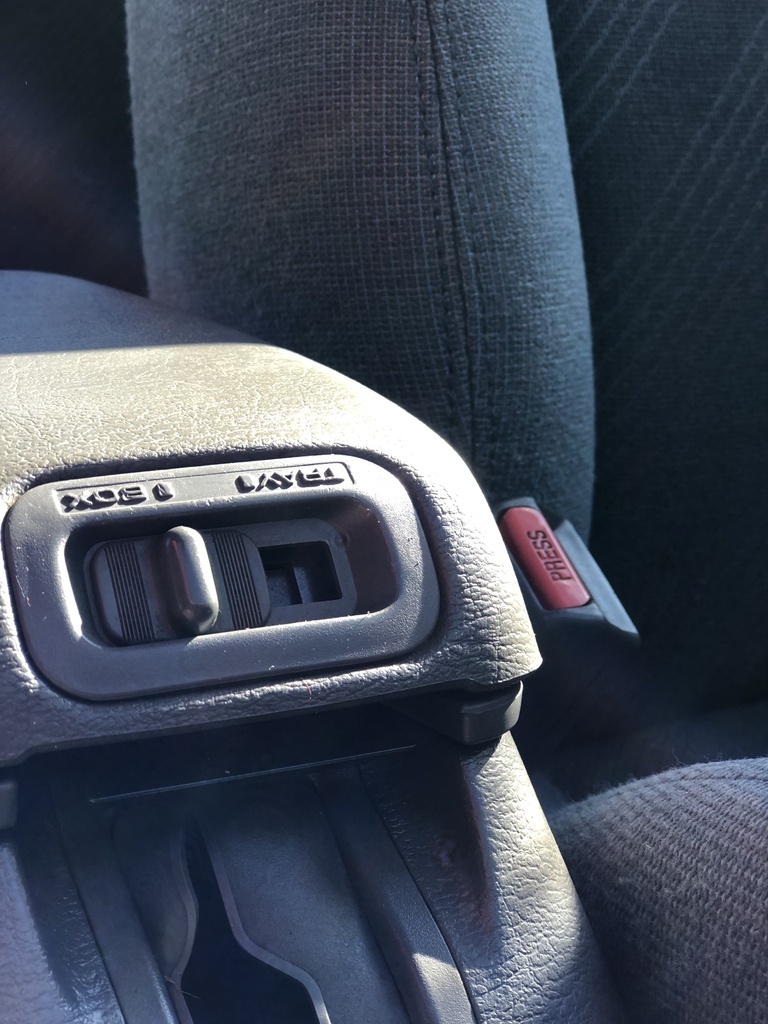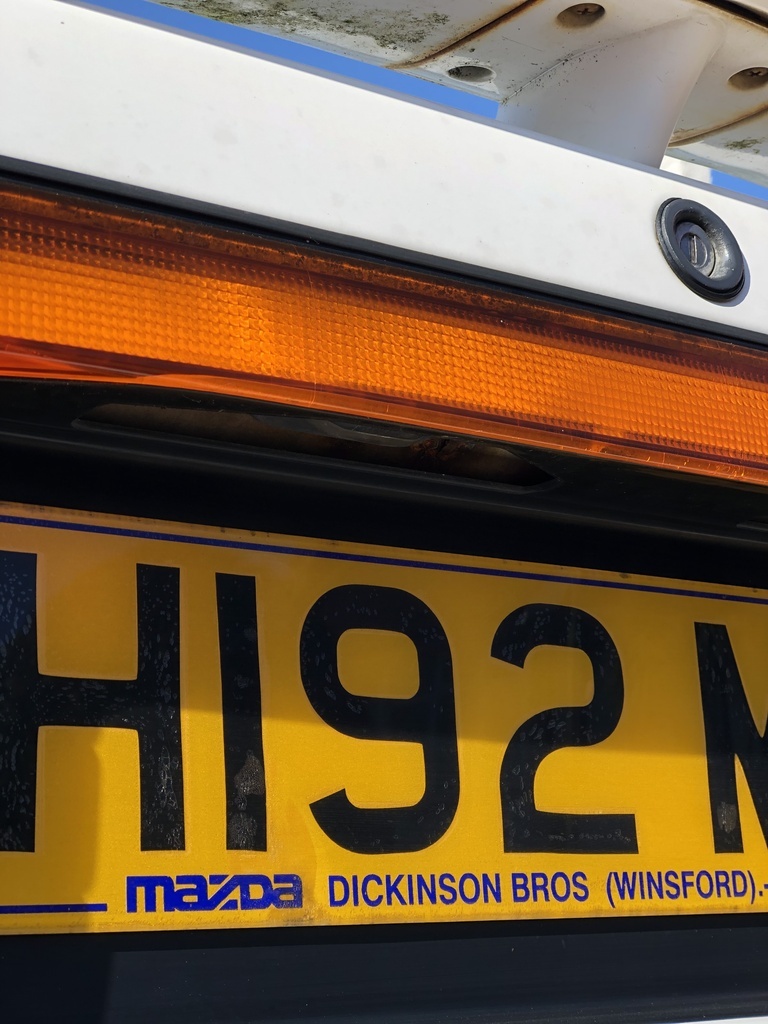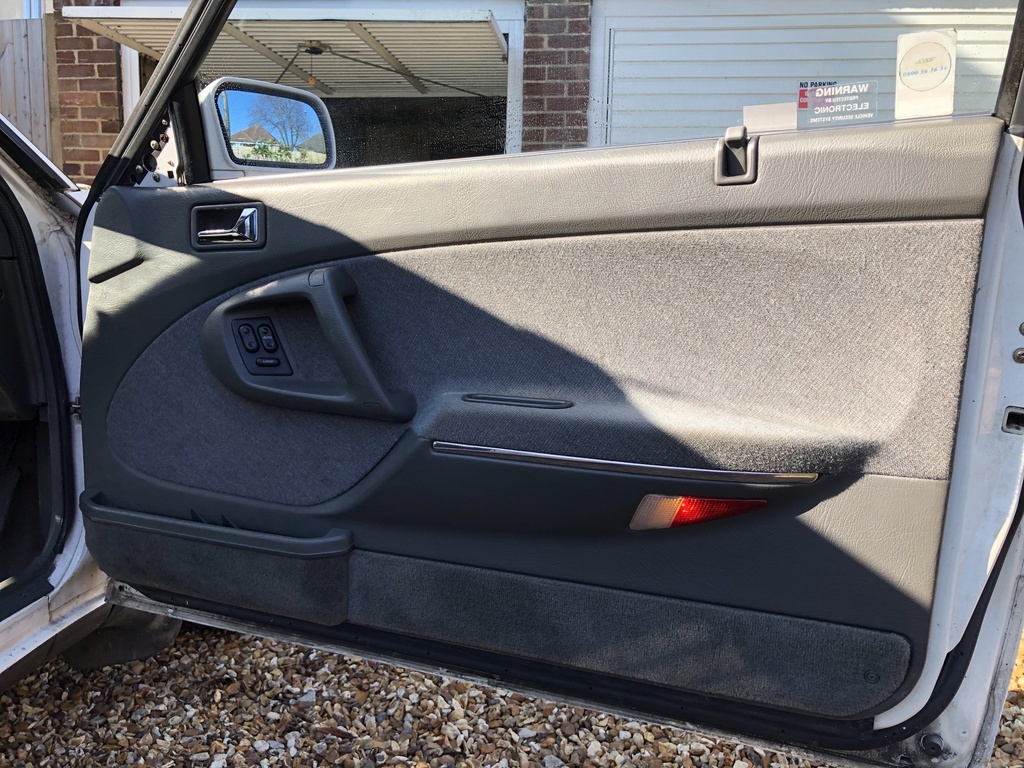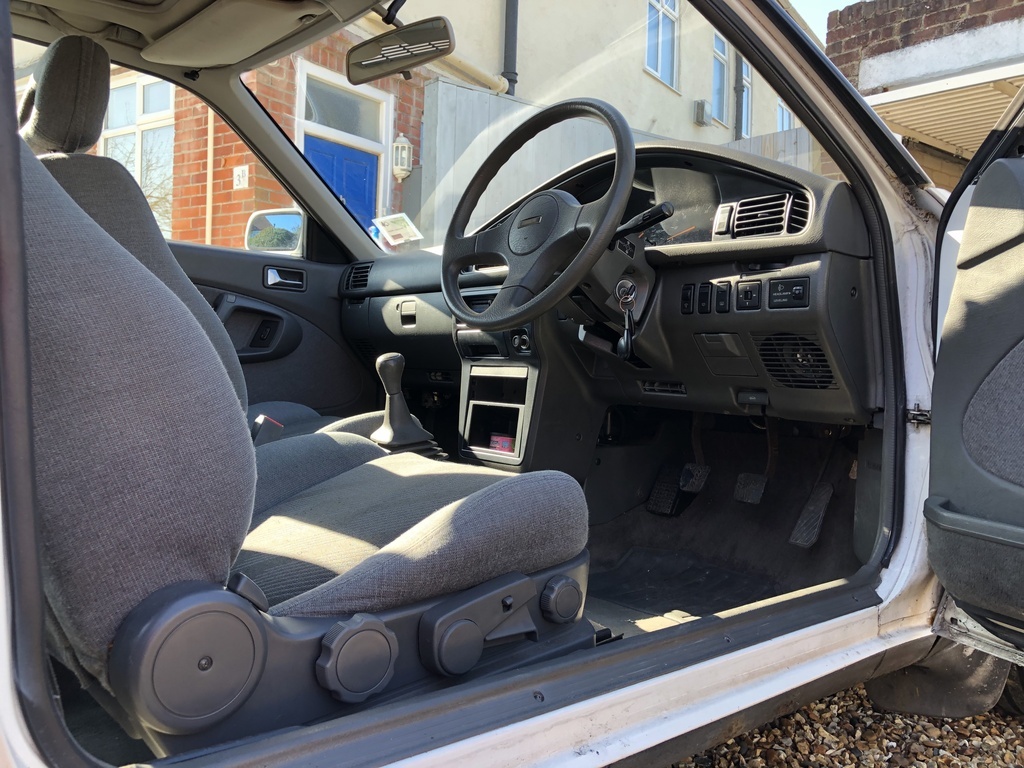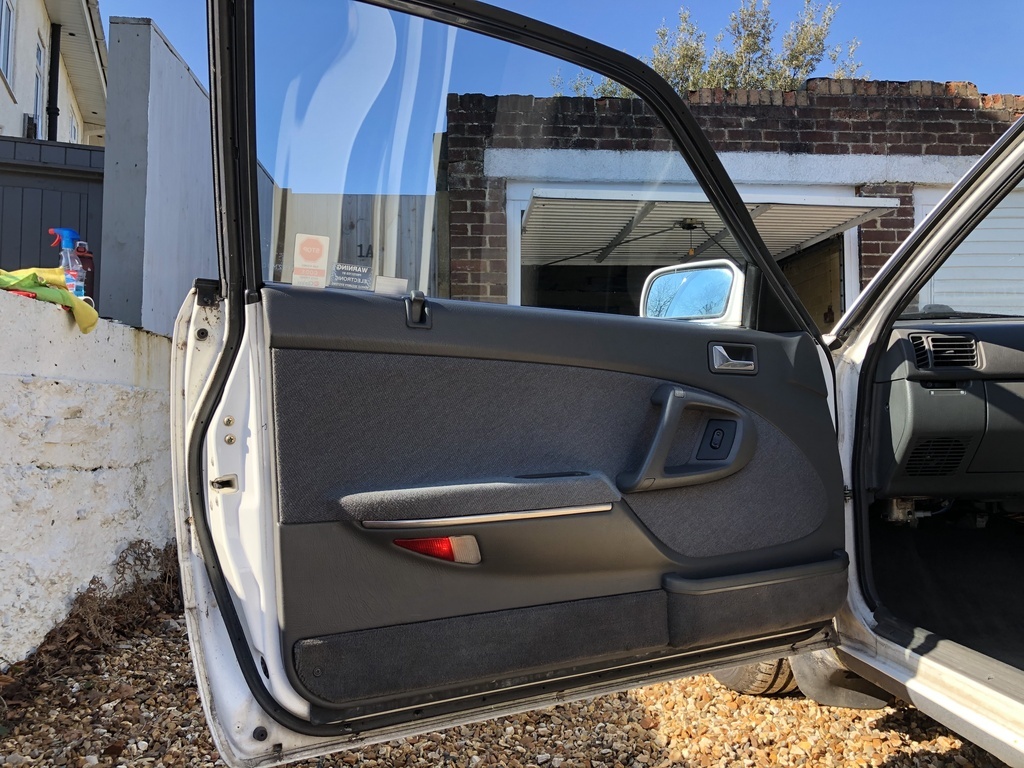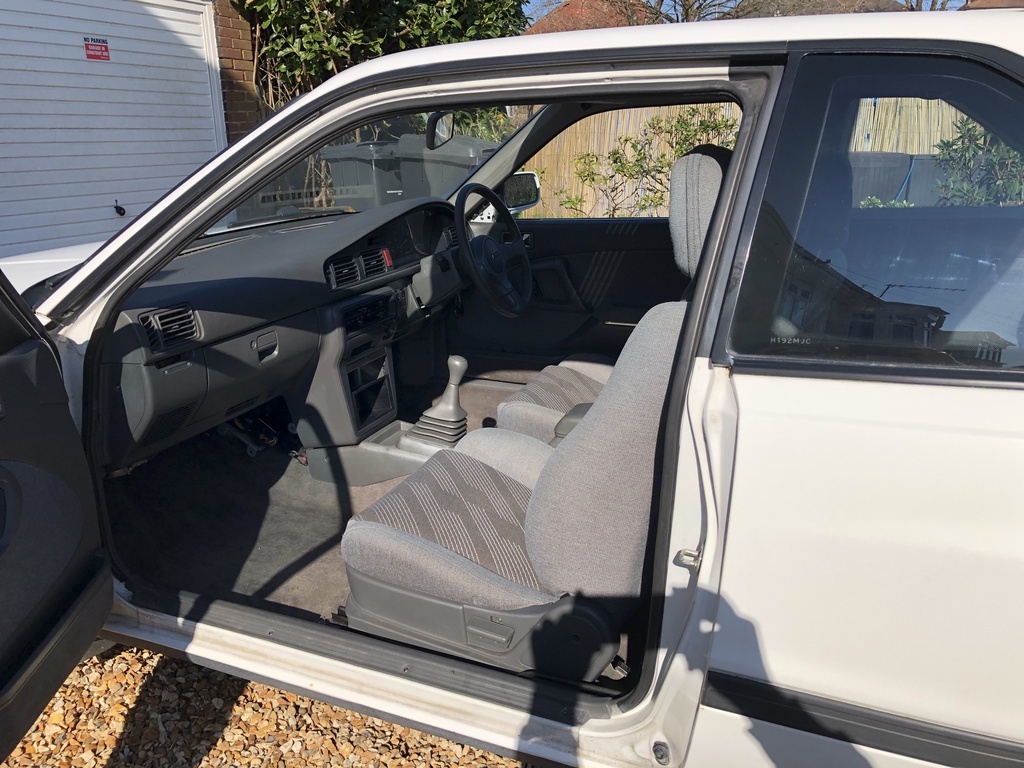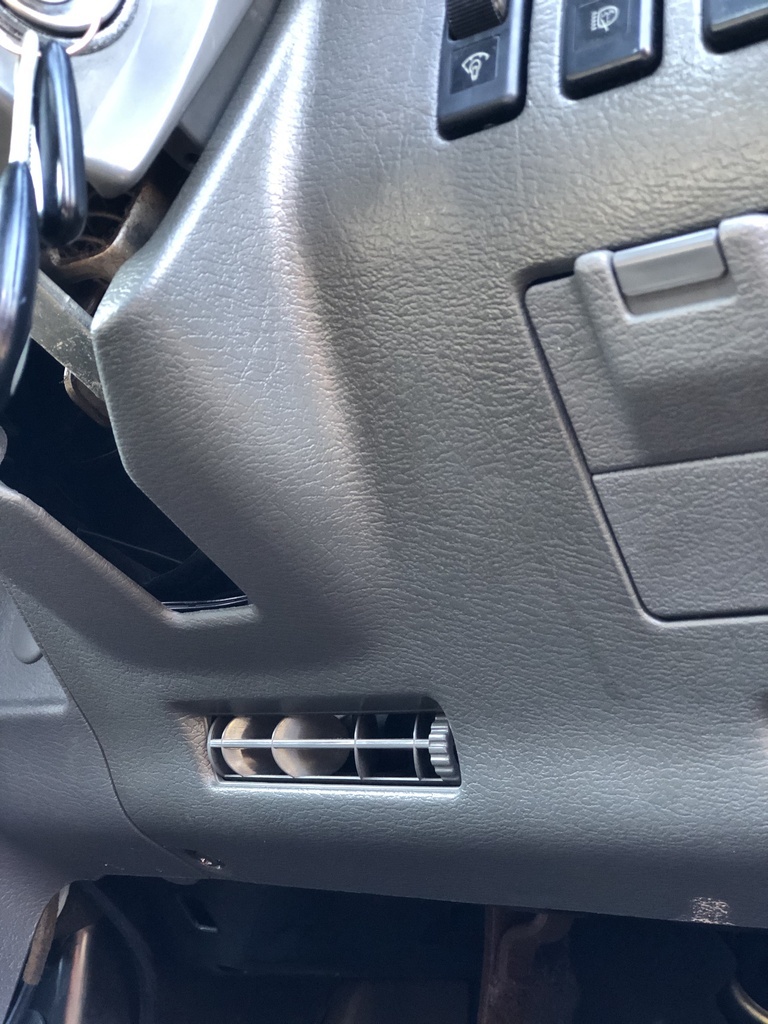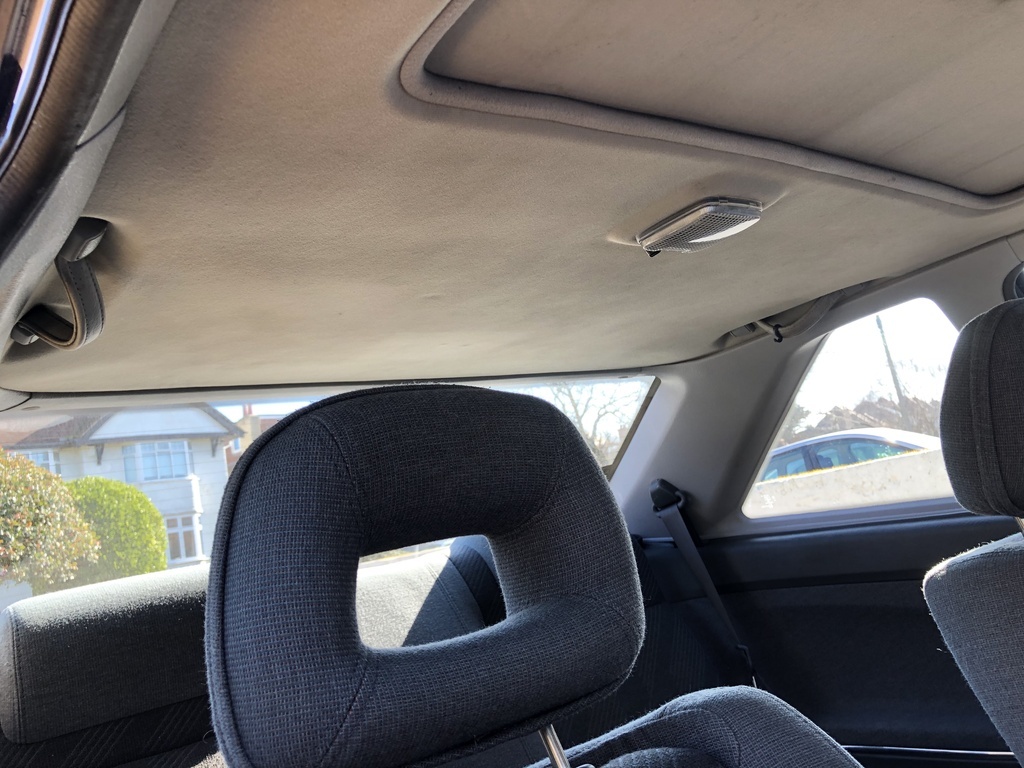 Adjustable thigh support - just like an M-Sport car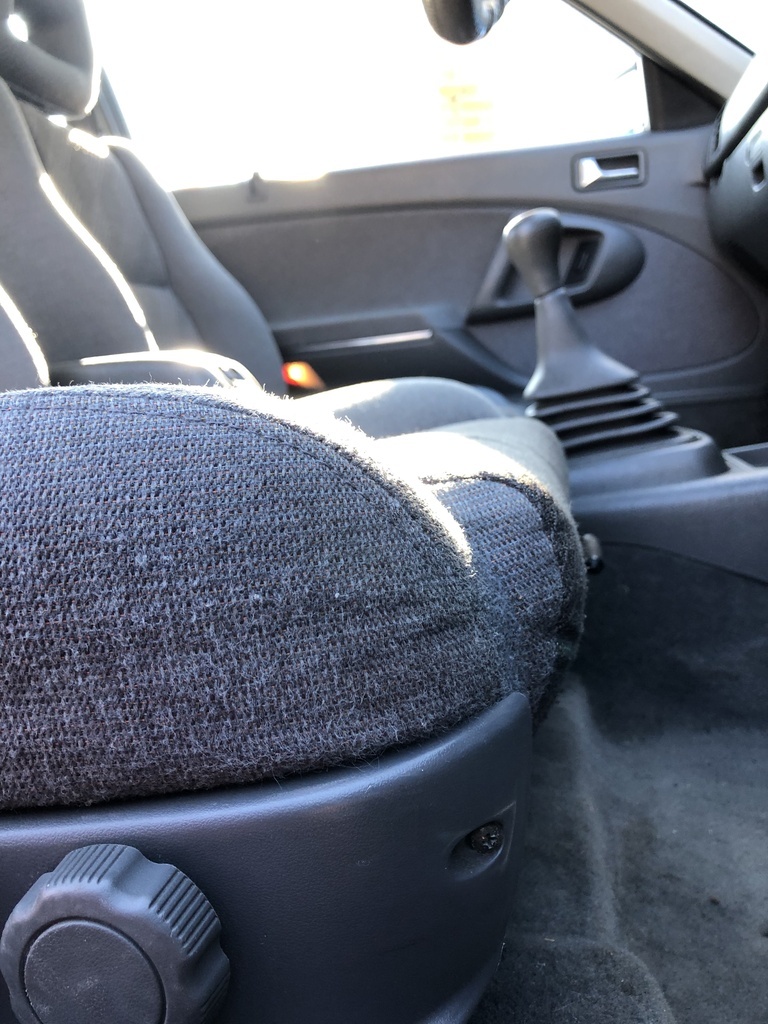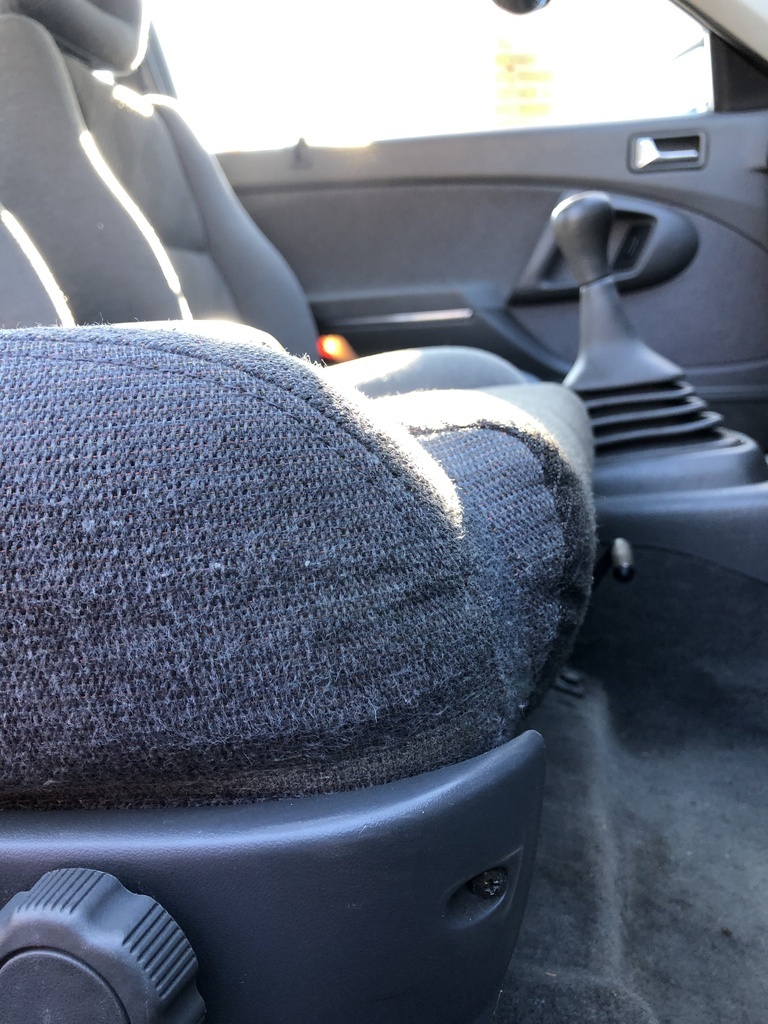 Kicker front speaker upgrades - *how* 90's?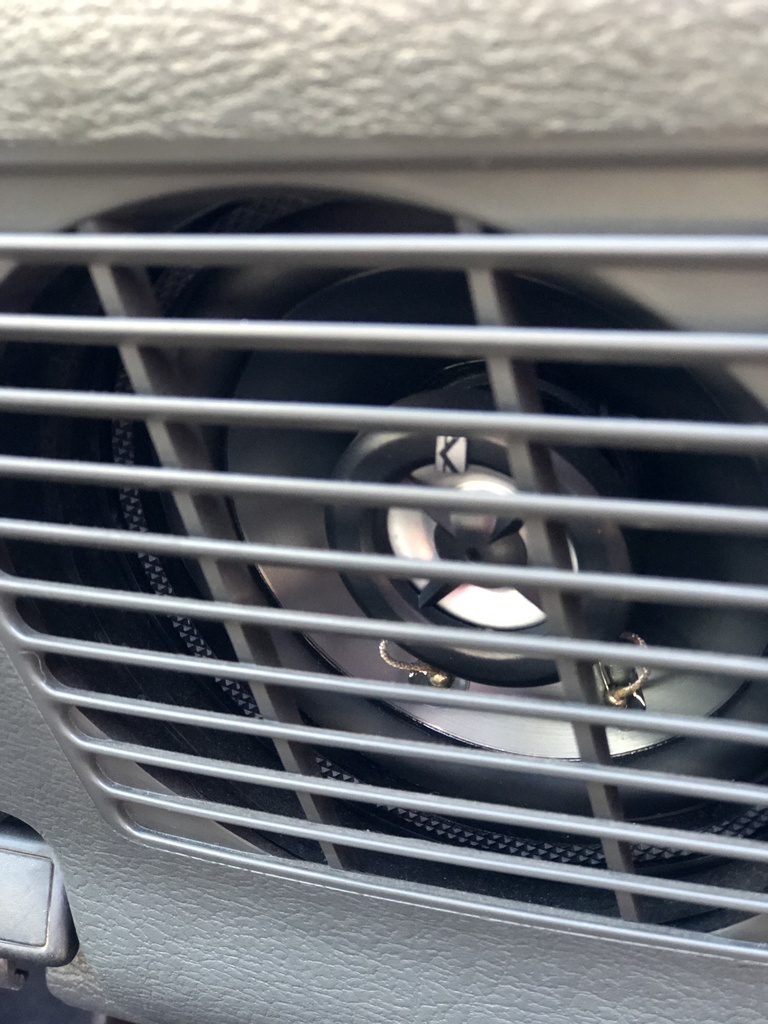 Frayed bolster on the drivers seat - this haunts me as otherwise it would be an immaculate interior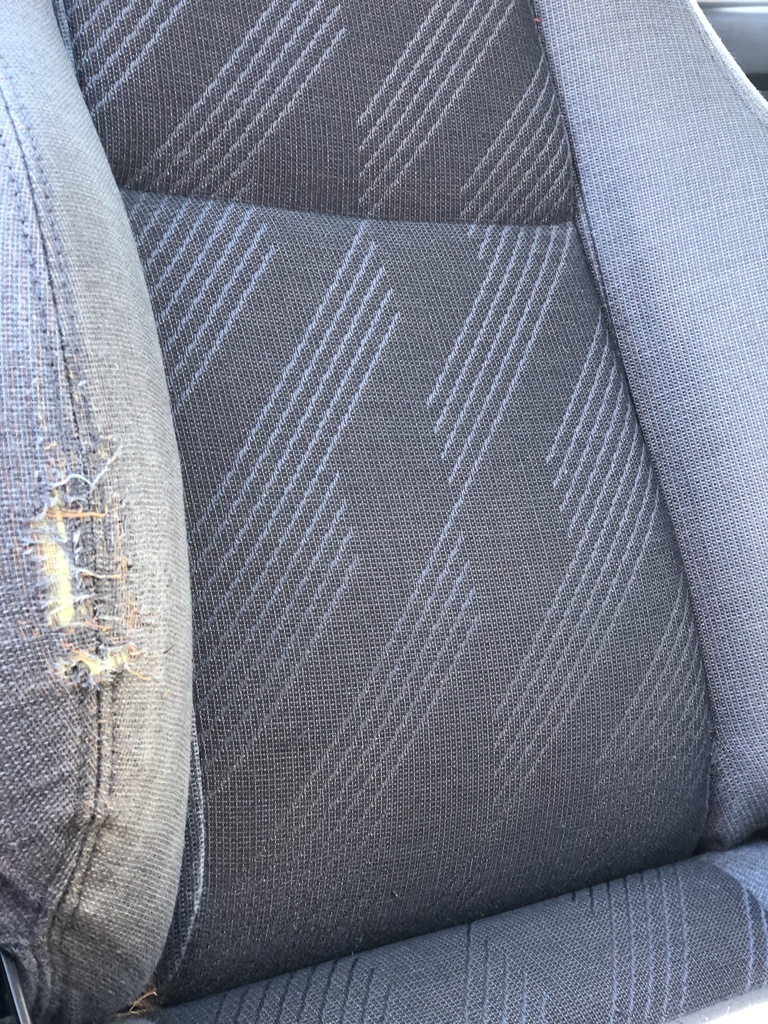 Those fantastic legit Mazda wings: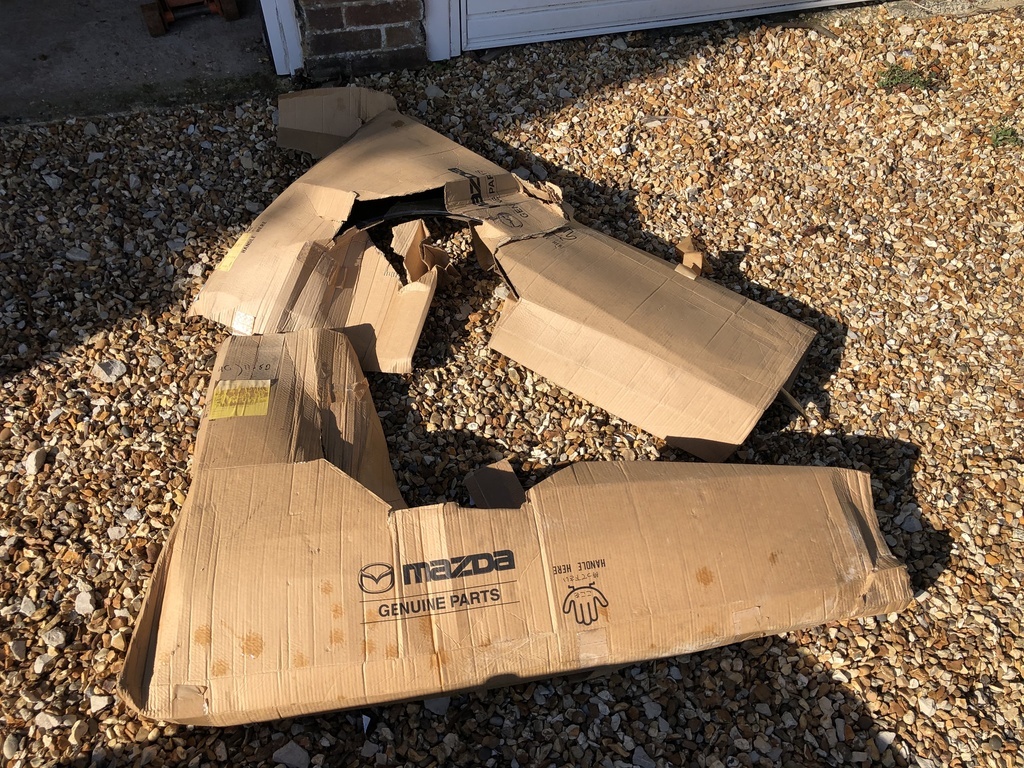 You all know MOT testers chalk - if you've got this far you're good with a MIG and have some space: