this is a follow on from my thread last year at
forum.retro-rides.org/thread/216020/turbo-core-advice
at the time of writing its just a stripdown, but I will update when I build it back up.
so I thought I would strip down my old worn out turbo today as I plan to buy a new core for it, the turbo I put in the car was a used replacement and although there is no whine like this one was doing [and on its last hours, screeching!], the used replacement seems to pass a lot of oil which is coming out as blue smoke in the exhaust, so now with the weather a bit happier I thought I would get the old turbo stripped down in readyness for a new core.
this is a variable geometry turbo from a fiat grande punto 1.3, as far as turbos go, its tiny!
first up I mounted it a vice and cracked all the screws undone around the hot side, if there was going to be a snappage of bolts I could foresee it being one of these, thankfully they all cracked undone.
so next, I marked and then undone the VG Actuator, there is a locknut on the shaft, a few screws into the hot side of turbo, then you simply undo the thumbscrew to remove from the core.
moving it around in the vice I then removed the oil drain tube.
to undo the cold side screws, the hot side must be removed for better access to the heads, as the screws on the cold side are T30's and are best done with a bit/key.
a bit of tapping got the hot side of the housing off
then the cold side was undone and away, and this leaves you with three main pieces, the cold side housing, the core, and the hot side which contains the VG mechanism.
of course, the bearings in the core are shot, lots of play in all directions.
on the hot side, the VG mechanism is nice and free, I soaked it in some petrol and gave it a good working anyway.
on the cold side, I was especially concerned with the centre, in case the turbine blades had been rubbing on it, it hasnt and the casting marks can be seen in the alloy.
So, just a bit of a clean up required and then buy a new core, they are as cheap as £55 on ebay, but whats the difference between a £55 core, and a £150 one?
In general I don't rag it and the car is on 110,000 miles, cant see me keeping the car long term as I would quite like a Pug 207 with the 1.6 HDi engine



pics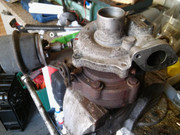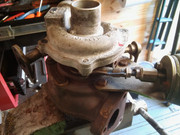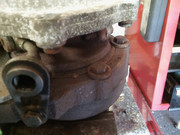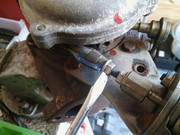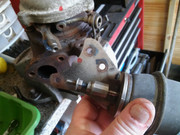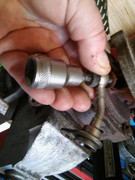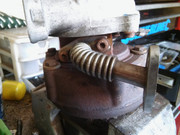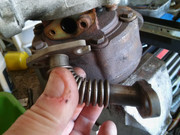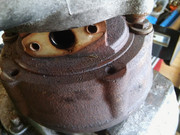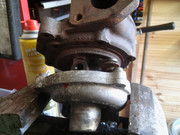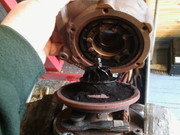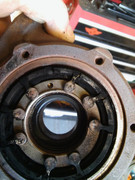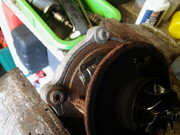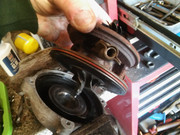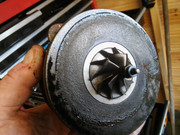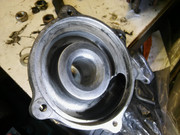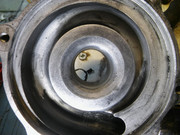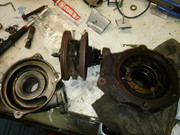 video of bearing play, and me moving the VG Mechanism
photos.app.goo.gl/fYC9LuKGihG7guYm7