Our driveway is very narrow, as can be seen by the fact that our modern Panda only just fits between the piers. There's about an inch clearance between the mirrors and the cap stones.
You can also see that I can't bring the car any further back, as I'll whack it on the corner of the house (as well as there being a drainpipe just to the left of where I was standing).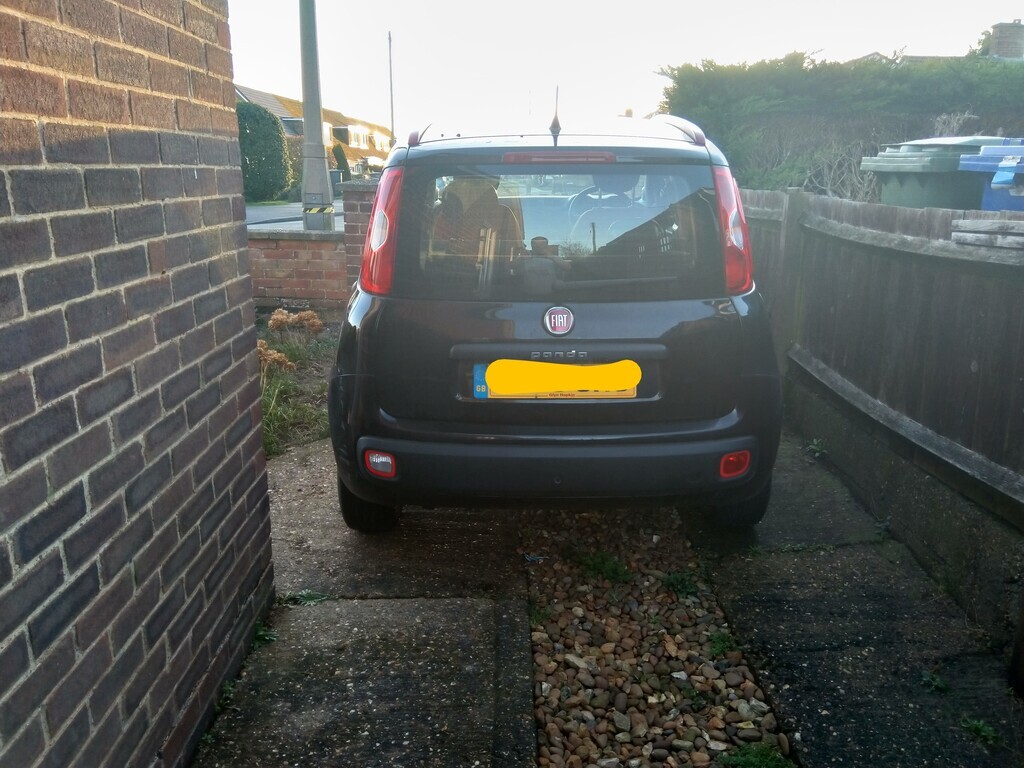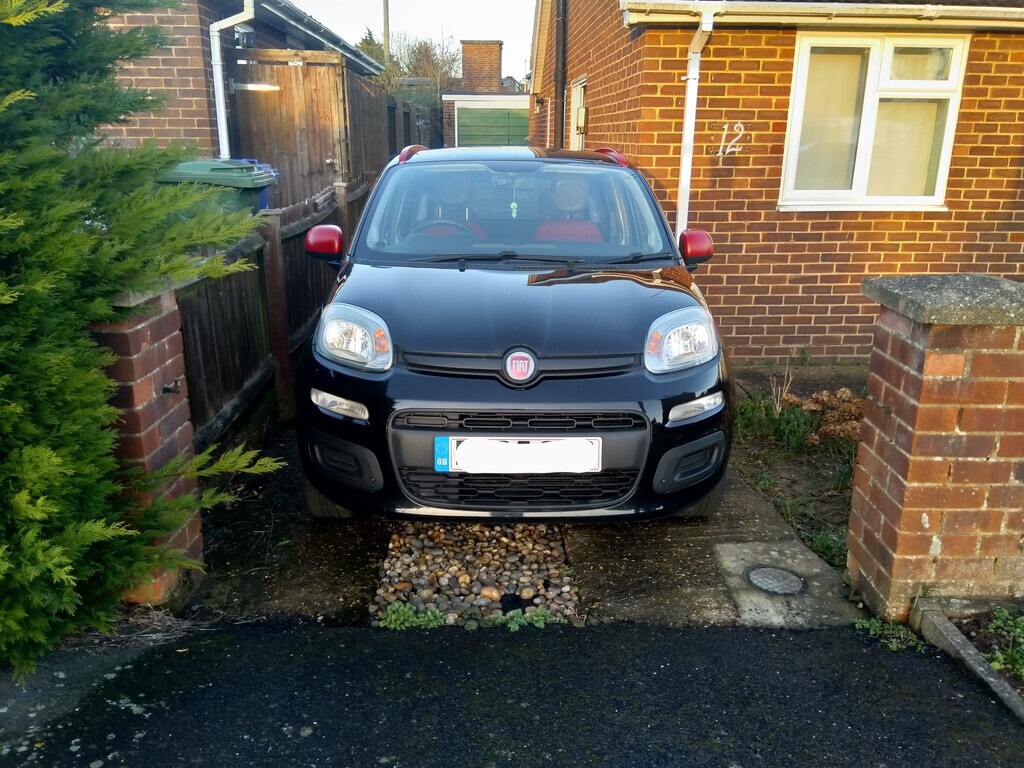 All the other properties on our side of the road have removed the wall, and a number already use the garden for parking. We already have a dropped kerb, and the garden is covered with slate chips. Could we just knock down the wall, pull the plants up, and stick the car on there?