There is some craziness going on in my garage...... Because I'm fed up with trying make working Triumph gearboxes out of the battered remains of many others (that have been recycled several times already), I'm in the process of trying to fit an NA MX5 gearbox into my GT6 with the original(ish) Triumph 6.
This isn't a popular conversion - for which there are several really good reasons. These reasons can be summed up as "it really isn't very easy".
Anyhow, I'm at the point where the gearbox bolts up to the engine and sits in the car on fabricated mounts with the gearlever coming out in the original Triumph position.
What I don't have yet is any clutch actuation method. This is partly because I'm using the bell housing from an auto box, and partly because previous projects that have mixed and matched parts from both sides have had anomalies in service.
The plan is is to use the concentric slave from a Vauxhall Omega. This has a closed length of 50mm and a fully extended length of 72mm, so there is a useful stroke available. Calculation suggests that a .625" master will give 9mm slave travel, with 0.70" and 0.75" giving 11mm and 13mm respectively. The clutch cover will be the usual Triumph 215mm diaphragm, which is basically the same as used on many Fords and Saabs. The friction disc will be an MX5 one. I have a 200mm one to hand in good condition, but there is also a 215mm one available so I'll probably buy one of those.
I've been measuring finger positions relative to the engine/BH joint face with and without friction plates fitted so I have a good idea of the engaged positions, but what I can't find is how much stroke is
needed
on the diaphragm fingers to give full release. ISTR finding spec sheets with this listed in the past but am completely failing to find them again.....
Anybody know the answer, or where to find it?
TIA
Nick
Have a pic of the victim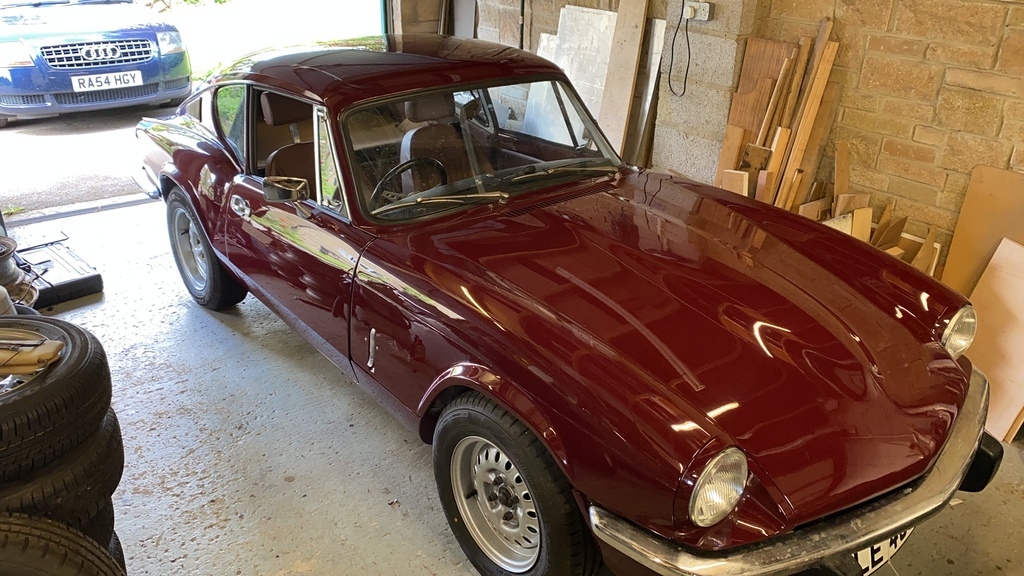 and a Mazda box sat in it