Here is a car which I have owned for 30 odd years. It was my daily driver when I was in my twenties. It survived a low speed crash with a jellymould Granada the first day I bought it. The Humber bent a bumper & damaged some trim, the Granada was written off. It hasn't been on the road for over ten years & it is due a rework. It has been living outside under a sheet all winter while the workshop got done up ready. Here it is on the table ready for initial measurements.
I think the word is Restomod. The idea is to add more cylinders but keep the rest of the car original. Maybe some air, certainly some American wheels & sidepipes.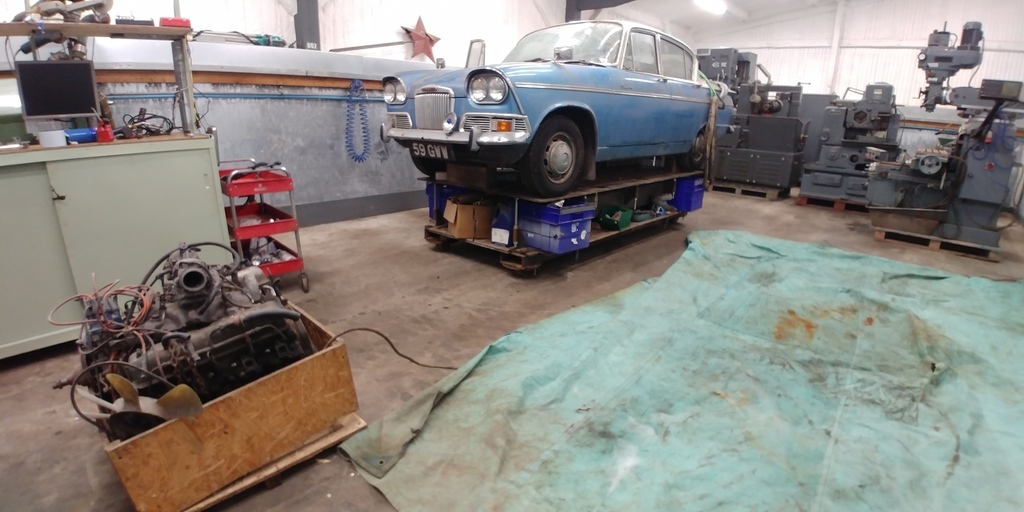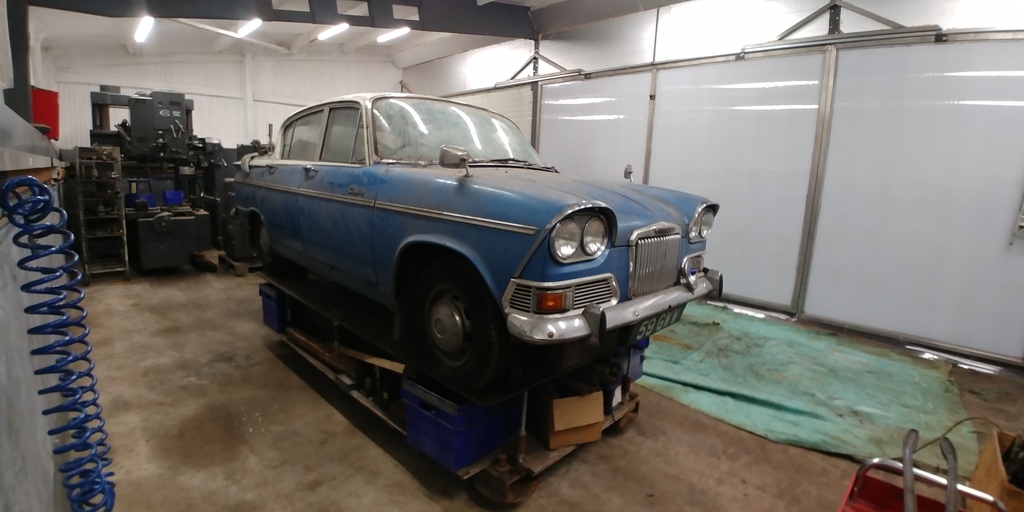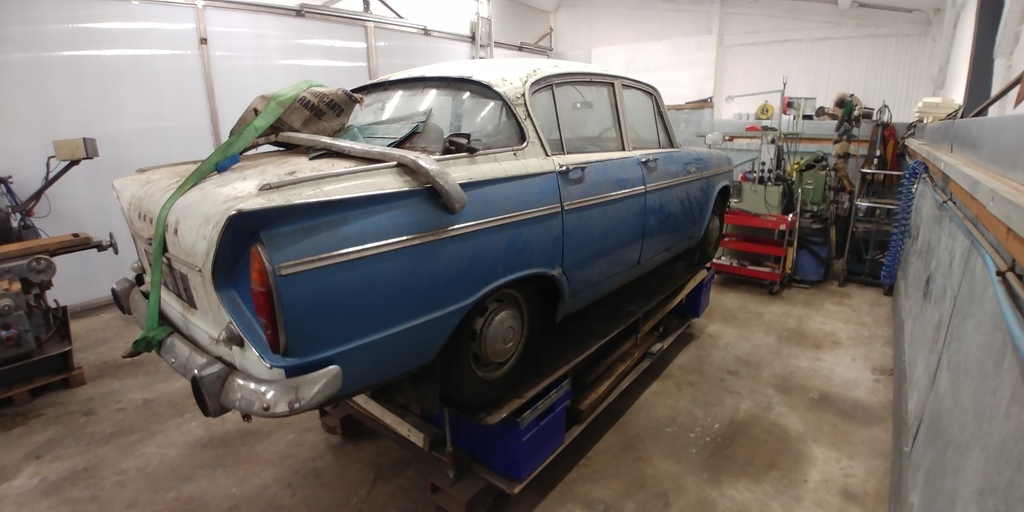 Here are drawings scaled off several manuals & books. Loos like its going to be tight.