Anyone on here into vintage audio?
I added my dream Reel to Reel machine to my setup today, so i decided to show my setup here and maybe talk about it with like minded people

Backstory.... When my parents got married in 1979, they got an Akai setup as a wedding present (or he bought it, not really sure).
As a little kid, i always played with it, and when the downstairs setup got upgraded to something new (my dad is just as much as a music lover as i am, so his gear gets updated every now and then), the old setup went to the attic to live as the upstairs audio system from there on. More and more components died and got thrown out/replaced with other stuff.
When i moved out, i took the turntable, as that was the only bit still surviving. Online i found the correct matching amplifier to go with it.
For years i enjoyed this, as i didn't need more.
When i moved from a little flat to a decent house, i started to upgrade the system.
I wanted to get the 'set' back complete again, so i was searching for 1978 and 1979 brochures to look for the right typenumbers.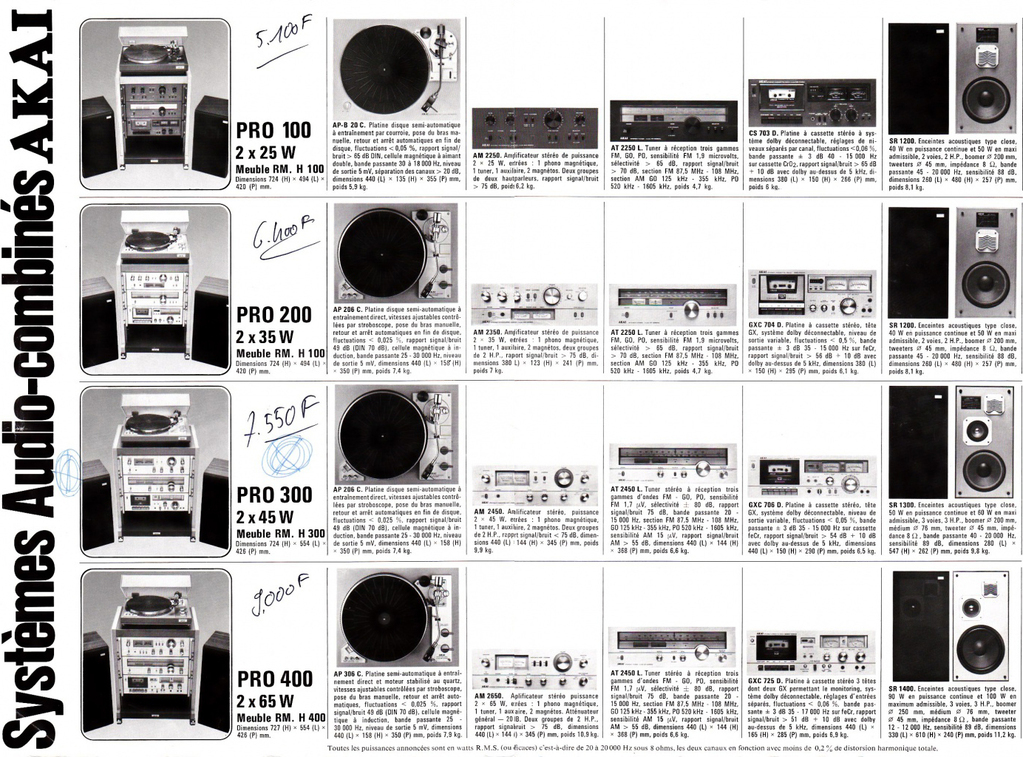 As showed by this Swiss brochure, it wasn't a cheap set back in 1979!
I got the whole Pro 300 setup complete, except from the speakers. I've got my own (modern ish) Dali tower speakers for that.
And then i stumbled across this picture: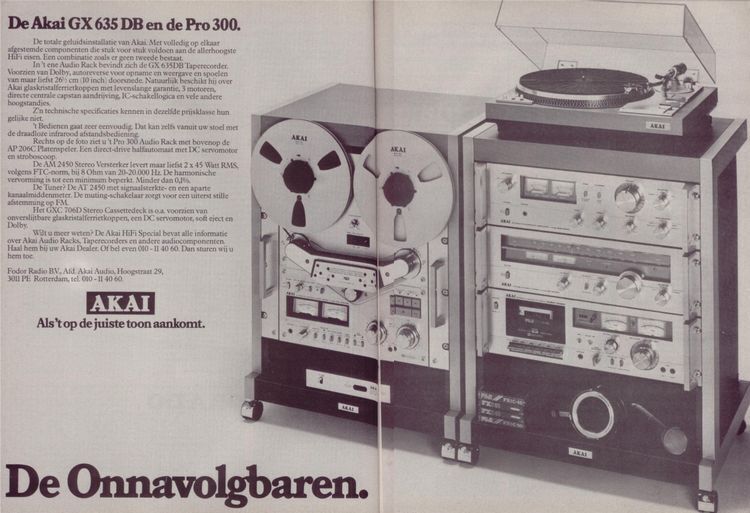 And i started looking for the Reel to Reel machine, but soon found out it's regarded as one of Akai's best machines. It's not terribly rare, but sought after, so very expensive.
After a year of scouring online all around the world (hifishark saved searches came to the rescue) i bought my dream machine today.
A black GX-635D in immaculate condition for not a huge amount of money!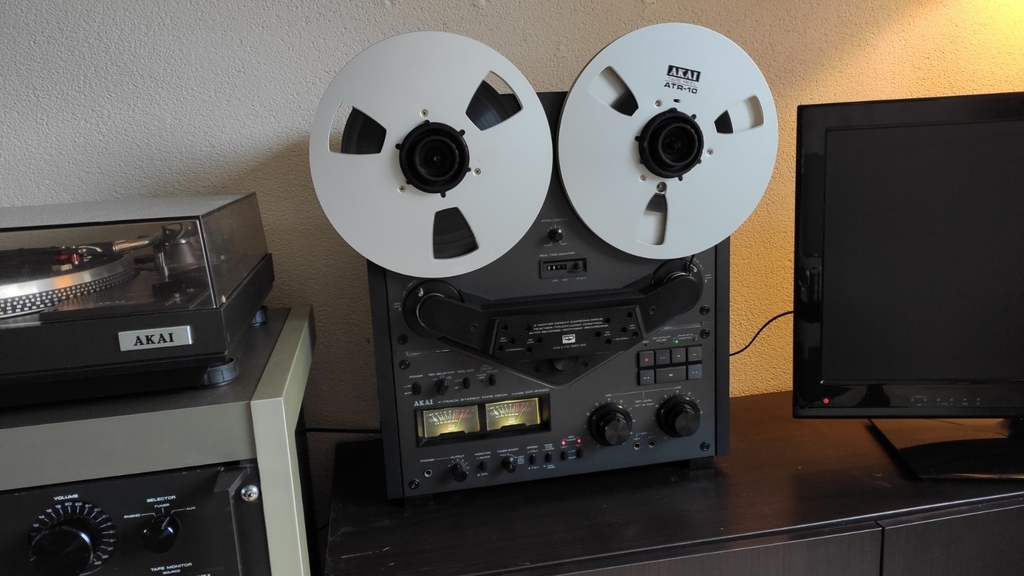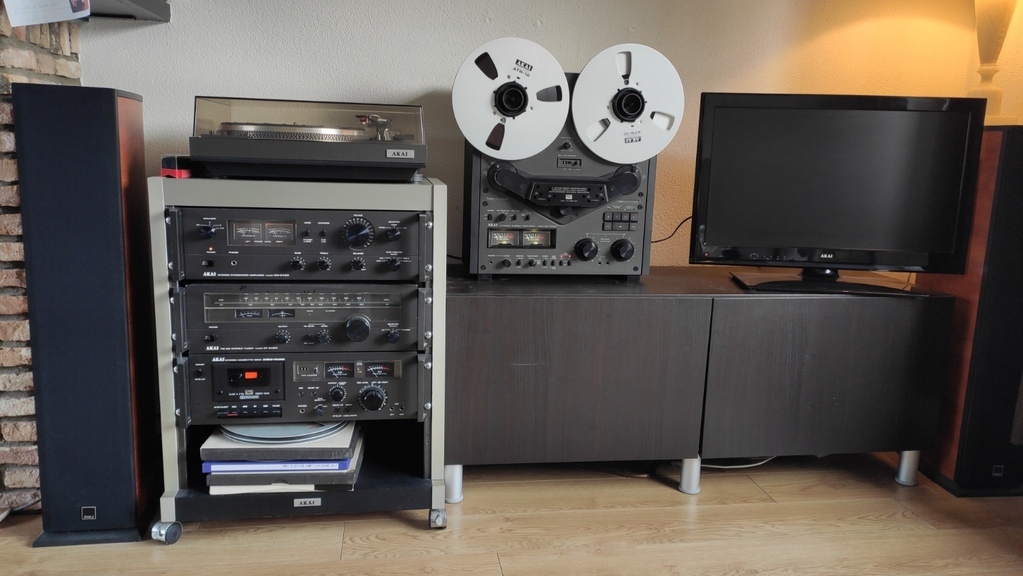 I very much enjoyed playing with it today.
Now all i need is the rack to mount it....
A little video i made, sorry for it being in portait. I tried reshooting it in landscape, but the autoreverse didn't want to play ball after i did the autostart setup, so that's something i have to dive into.
After all, it's still a 40+ year old machine!
My previous R2R machine was a GX-600D. Which was decent, but wasn't the all singing and dancing autostart, autoreverse deck this GX-635D is!
Anyone else into vintage audio stuff?