I had a message from Mike who owns Aston Motorsport last week with an image of a rather interesting car. They had acquired two for a customer and thought id be interested in checking one of the cars out before it went into storage for a while. Now it takes a lot these days for me to get excited over a car but the image in question was that of a Honda Accord super Tourer. "Of course, I'm interested" I said, "when can I come over?". I'm keen as mustard of course, the chance to look round a super tourer with no crowds around is an ideal opportunity to learn about this great era of touring cars. Mike promises me I will get the chance before it goes away for a few months.
A few days pass and I get the message, the car is in the workshop, missing a few bits but I'm welcome to go and check it out. When I arrive a stunning Lola sits outside the garage door which is also well worth a few brief pics.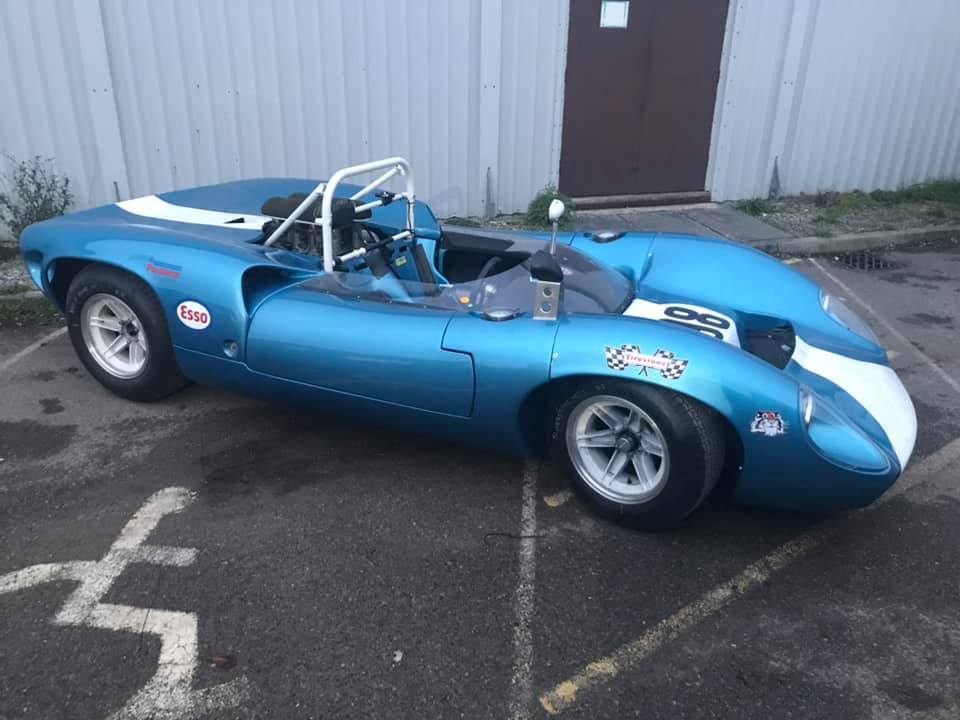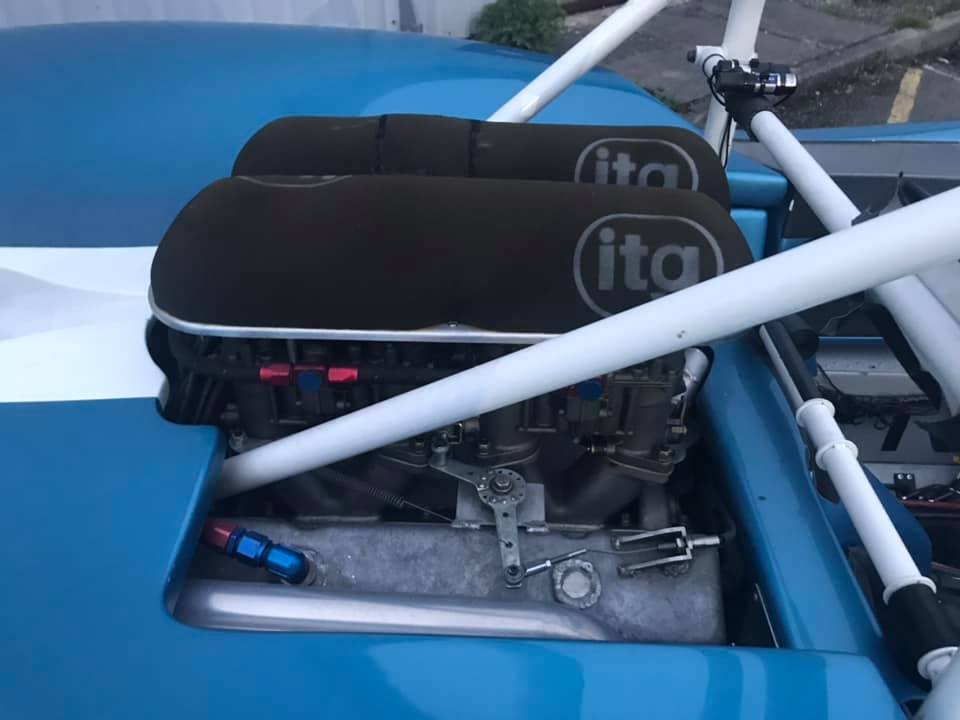 Mike and his team are based near Westbury and have been specialists in restoring, preparing and racing historic cars for many years. As I enter the workshop I'm greeted by Mike and I'm instantly surrounded by jaw dropping cars. The Accord sits almost dead center but its engulfed by muscle cars and Aston martins all in various forms as well as Land rovers. Mike owns a Defender with a TVR V8 in it and we have trailed up Salisbury plains together before. I actually know Mike from working at a dyno that he used to use for many of the race cars he manages with his team.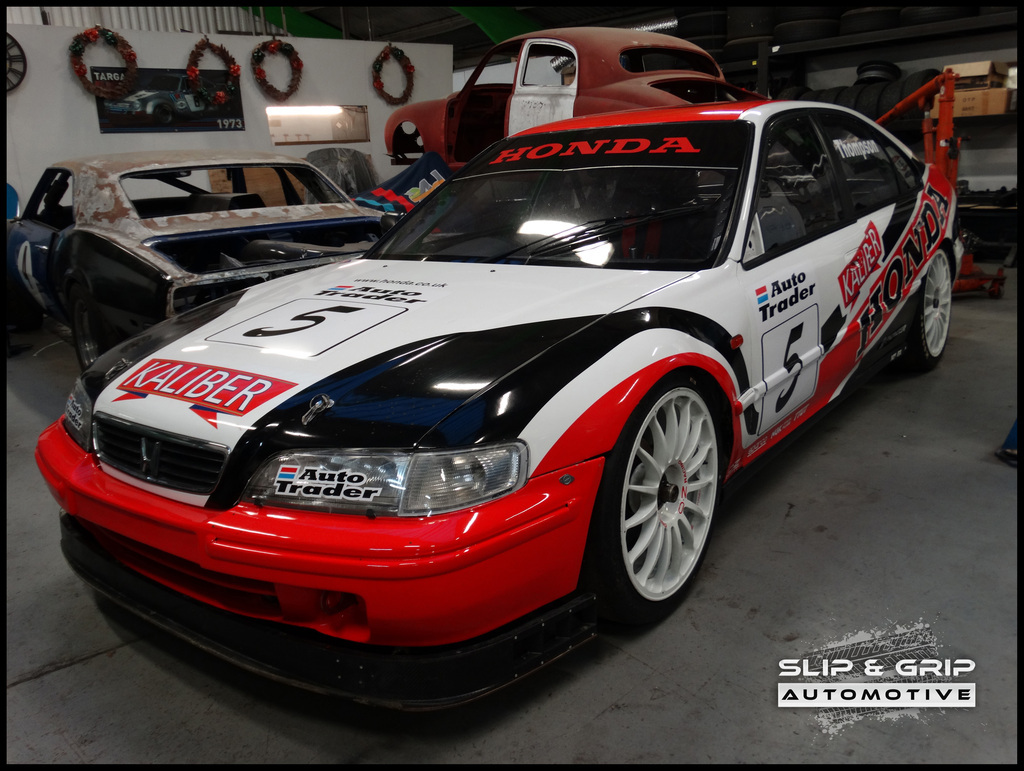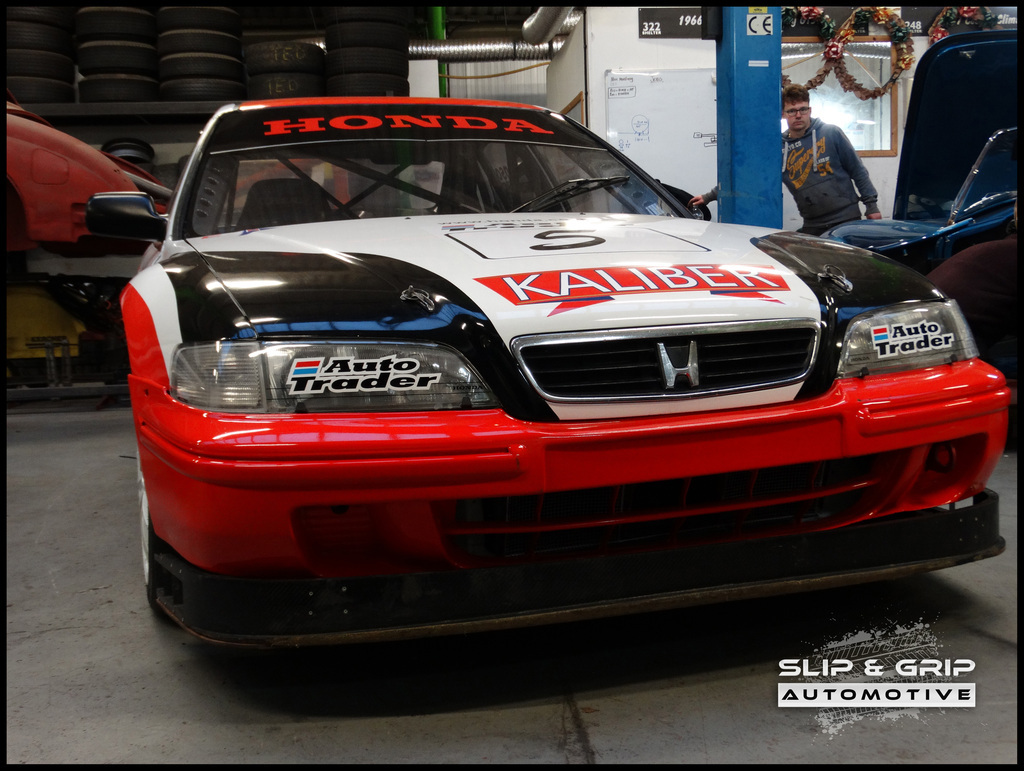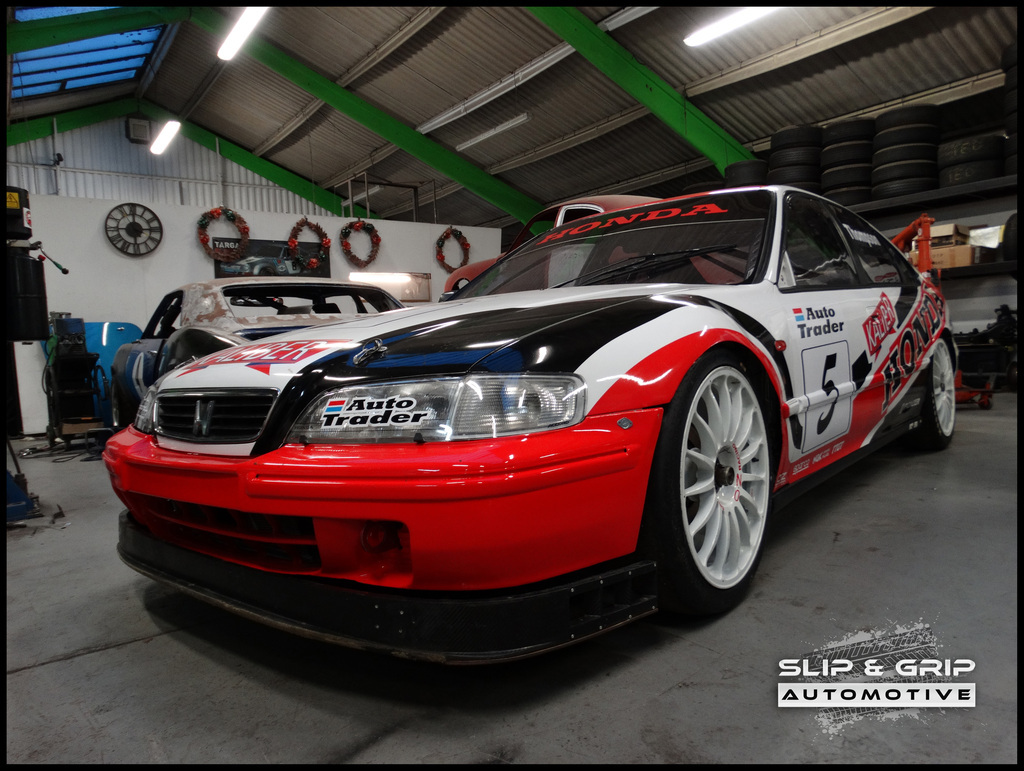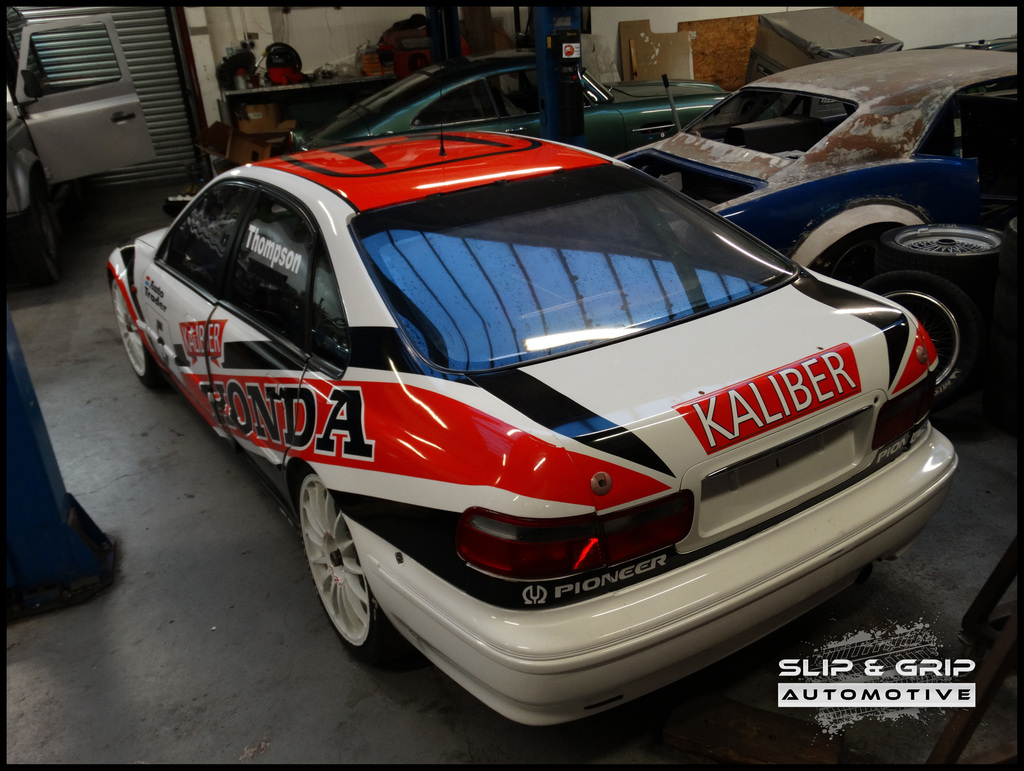 As I start to look around this Honda icon from the 90's I overhear one of his mechanics asking in kinder words why the hell id come to a workshop full of classic exotica only to drool over an old Accord. Mike explained that I had said these Honda Super Tourers are like crack to Honda lovers they all had a good giggle and continued work on the Cobra that had just arrived from South Africa.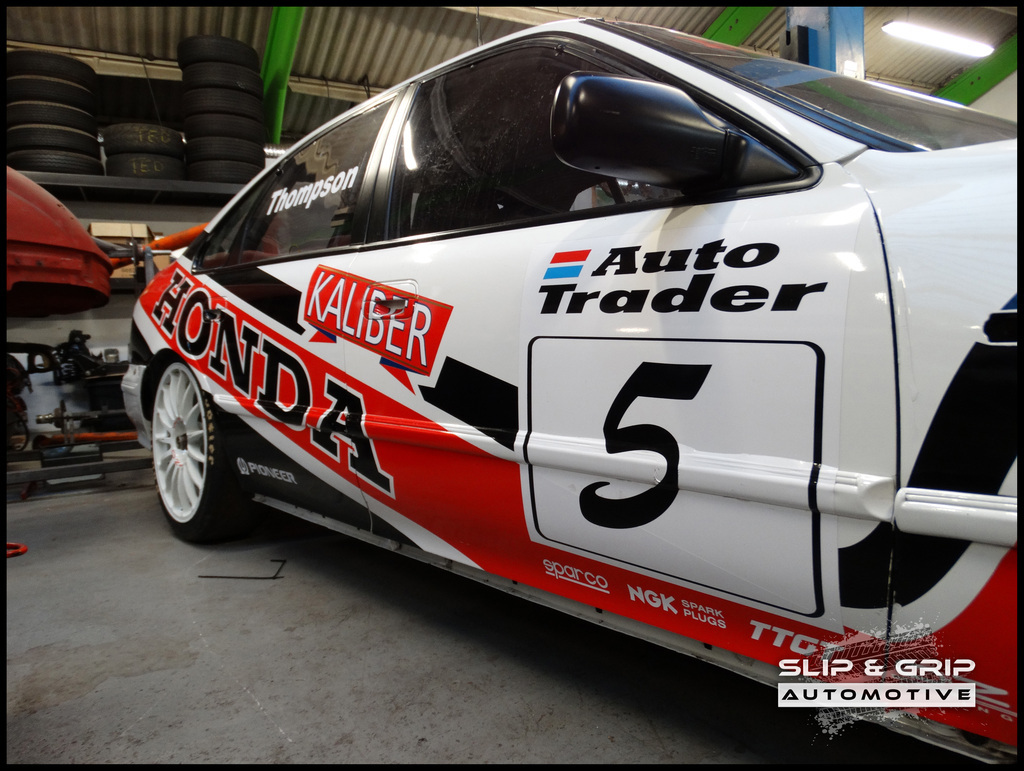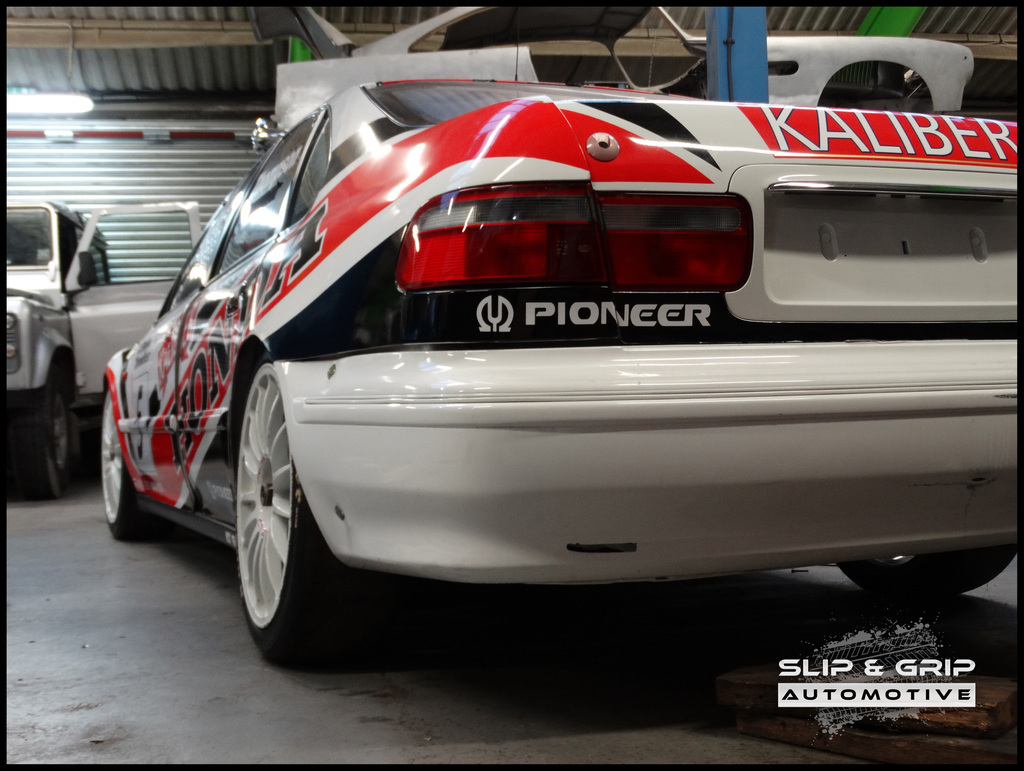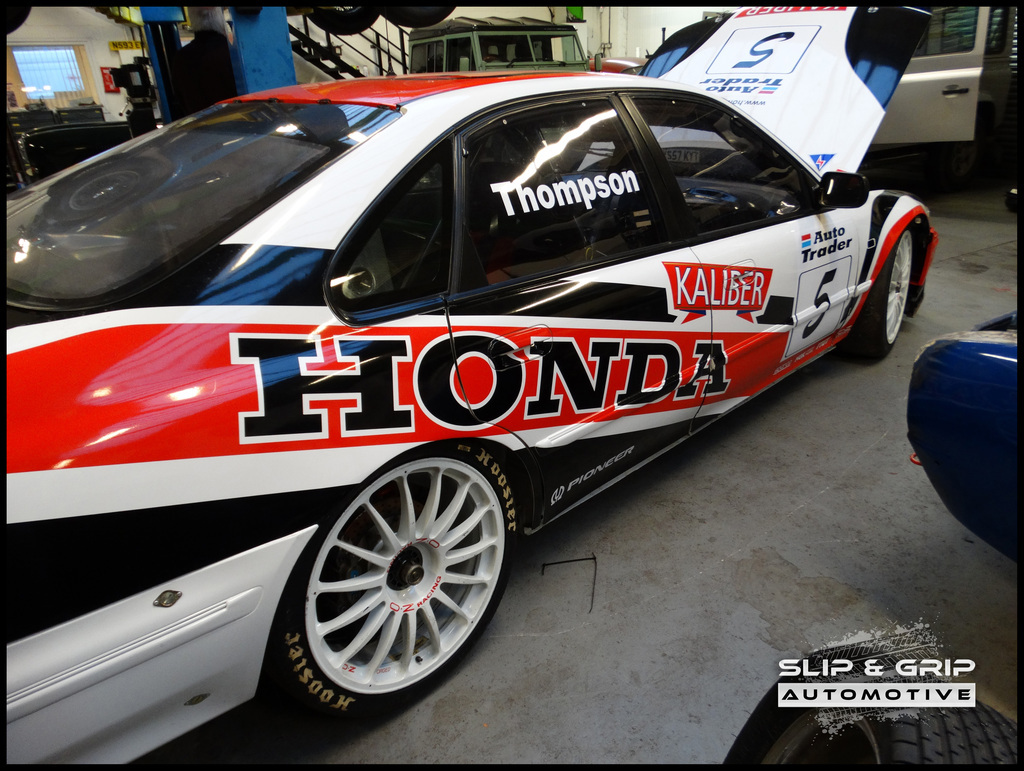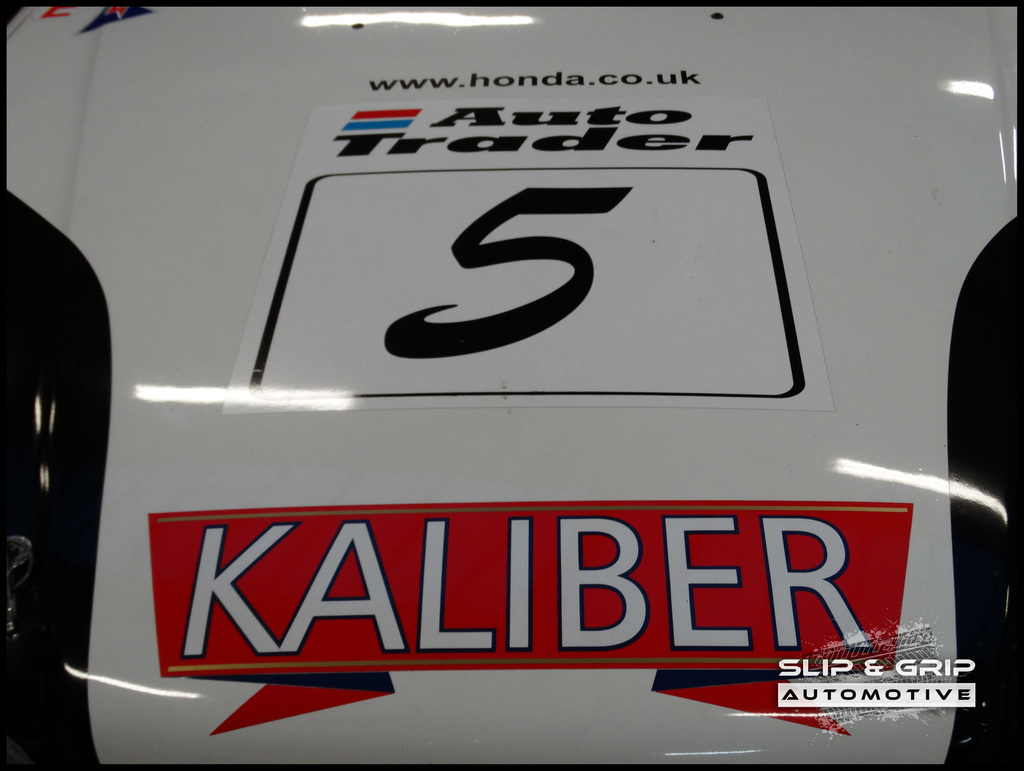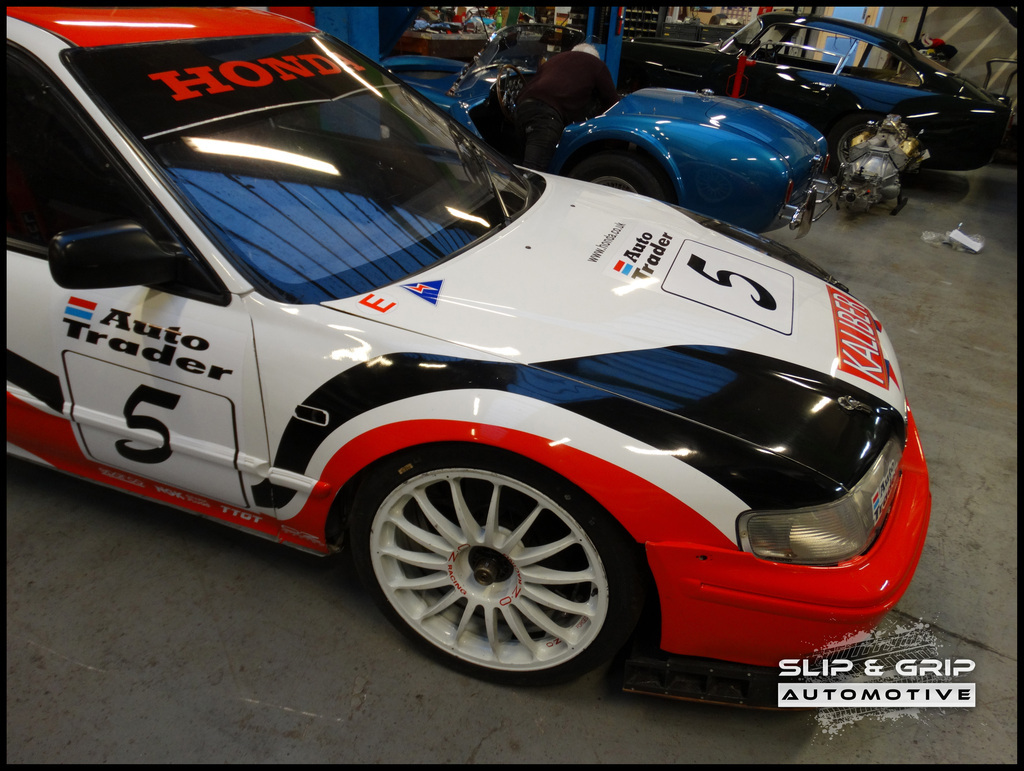 Anyone who is a motorsport fan is likely to agree that Super Tourers and 90's BTTC was one of the best eras of motorsport of all time. Manufacturers arrived in their droves all wanting a piece of the cake bringing the best drivers on the planet and budgets that would make F1 bosses shed a tear. The best F1 and rally companies of the time were employed to build these track weapons from scratch with the most up to date technologies. This created a cocktail of very fast racing cars and some of the closest battles motorsport has ever seen. Caution thrown to the wind by teams and drivers to fight for the championship, every manufacturer looking to win on the Sunday and sell on the Monday.
With a great rep in Japan, Prodrive had been tasked with creating Honda's weapon of choice for this epic series. I was lucky enough to work for Prodrive in their Carbon department about 6 years ago, so post these beasts. But you can see all over the car the quality of workmanship and the cost that must have been involved inbuilding and running these cars.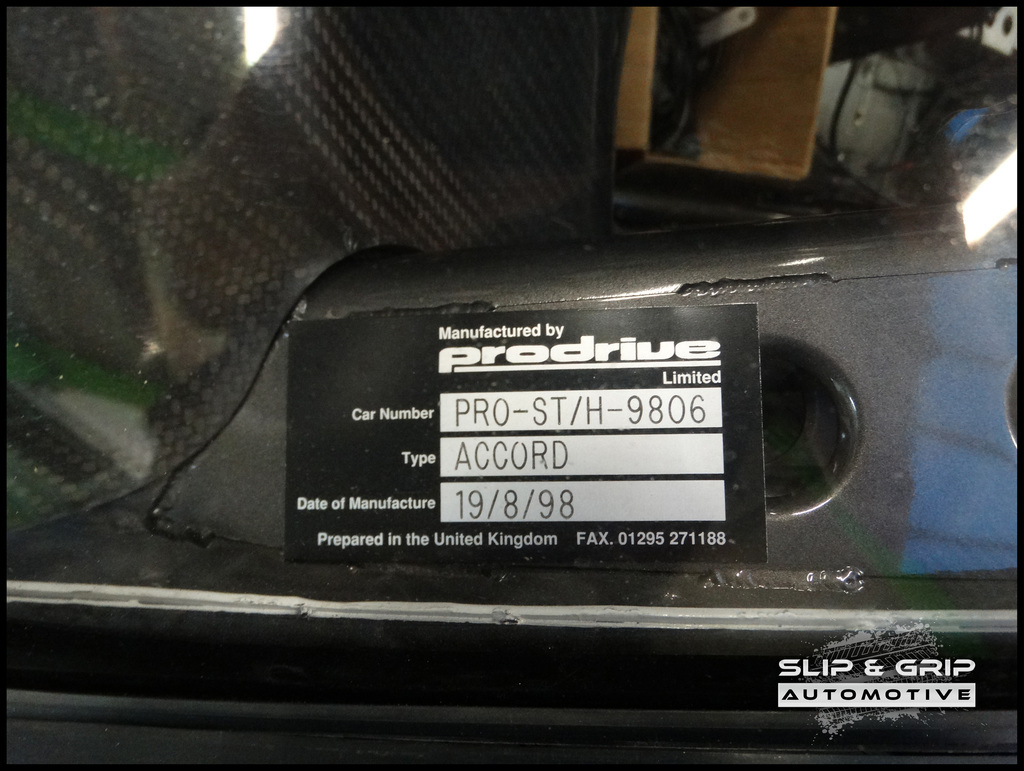 These cars run a very special Honda F20 engine with reverse head setup. Honda apparently removed the ECU's as soon as the cars were sold privately so they now run-on aftermarket items. The car is covered in carbon with no expense spared and the intake for the engine sits meaningfully in the engine bay. The massive tubbed arches make it obvious as to why the saloons were able to run so low on track, this car is raised for transport purposes at the moment.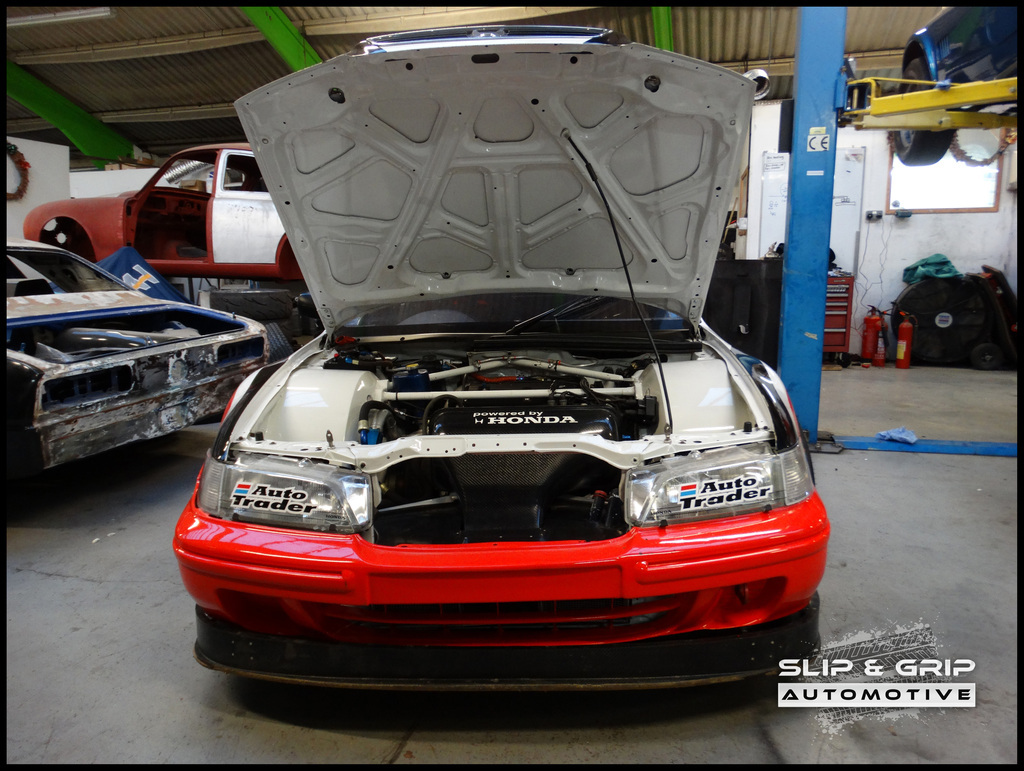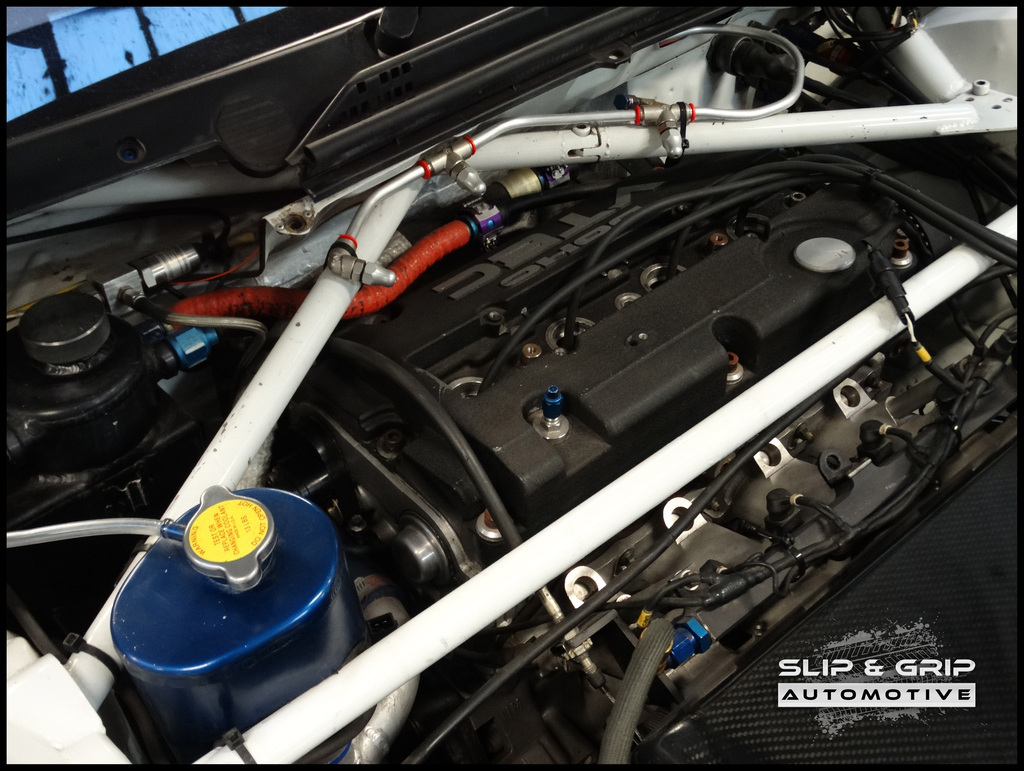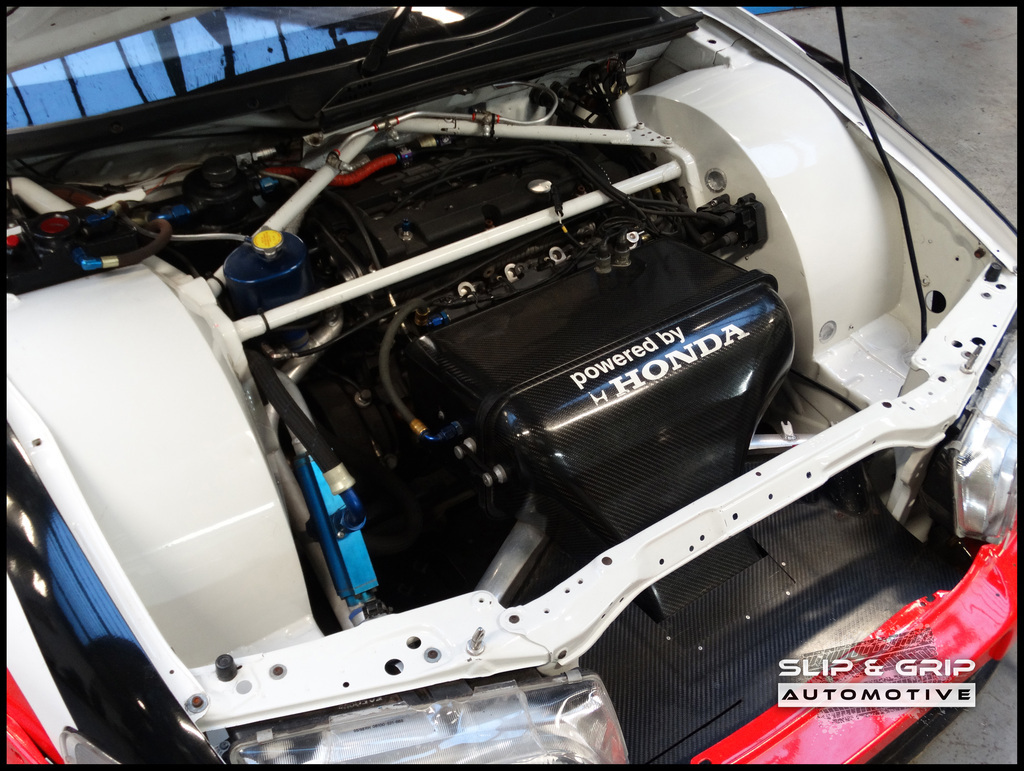 Opening the doors for a gander inside and you are instantly greeted by a substantial roll cage, evidently there for both the integrity of the shell and the safety of the driver, as we all know Super Touring saw its fair share of accidents. Its not the usually FIA cage diameter which is a little odd but the spider web of pipework makes you feel pretty safe even sat in it at a standstill. Interestingly all the doors are steel, skinned on the inside with carbon door cards, I sort of expected fiberglass.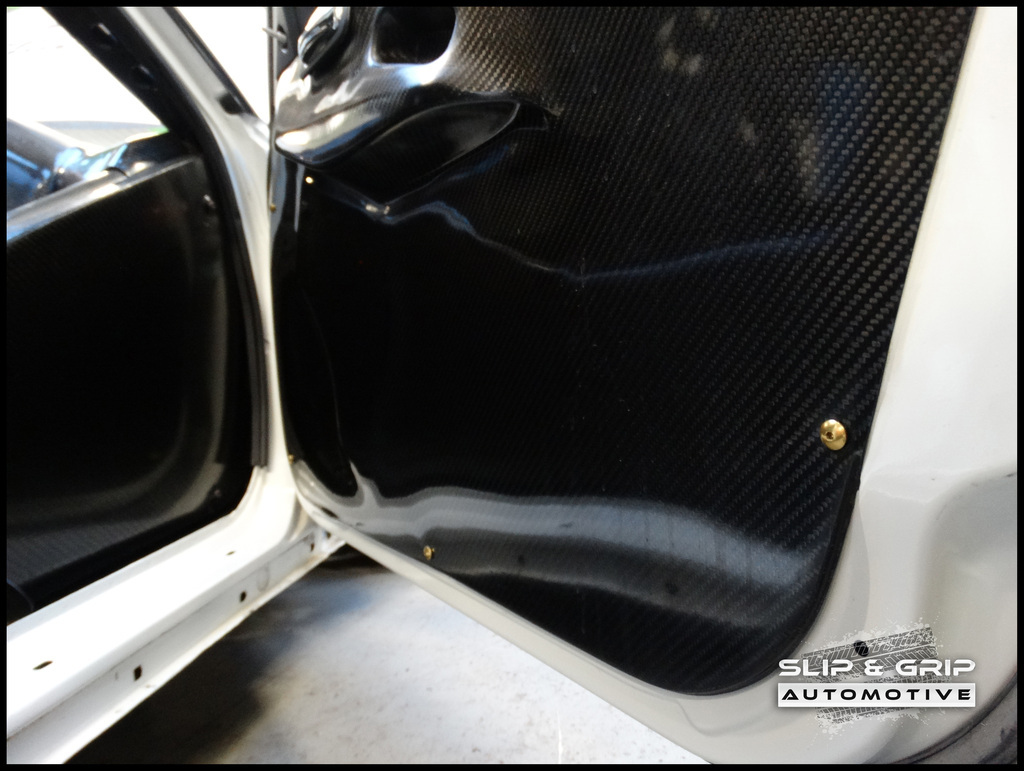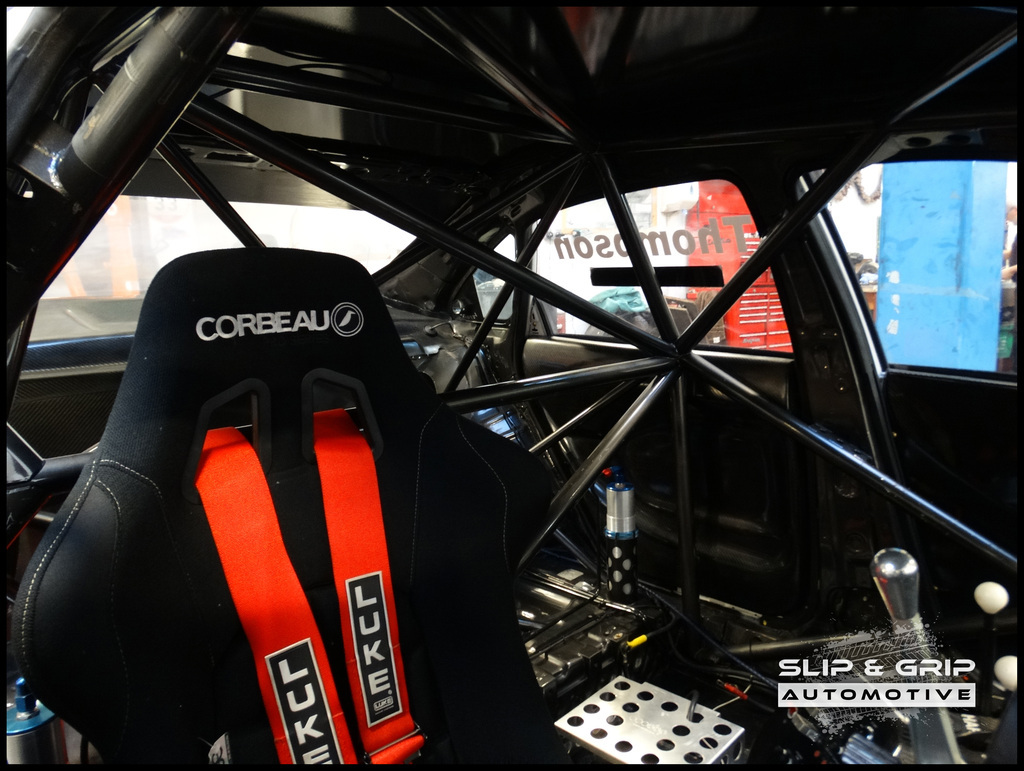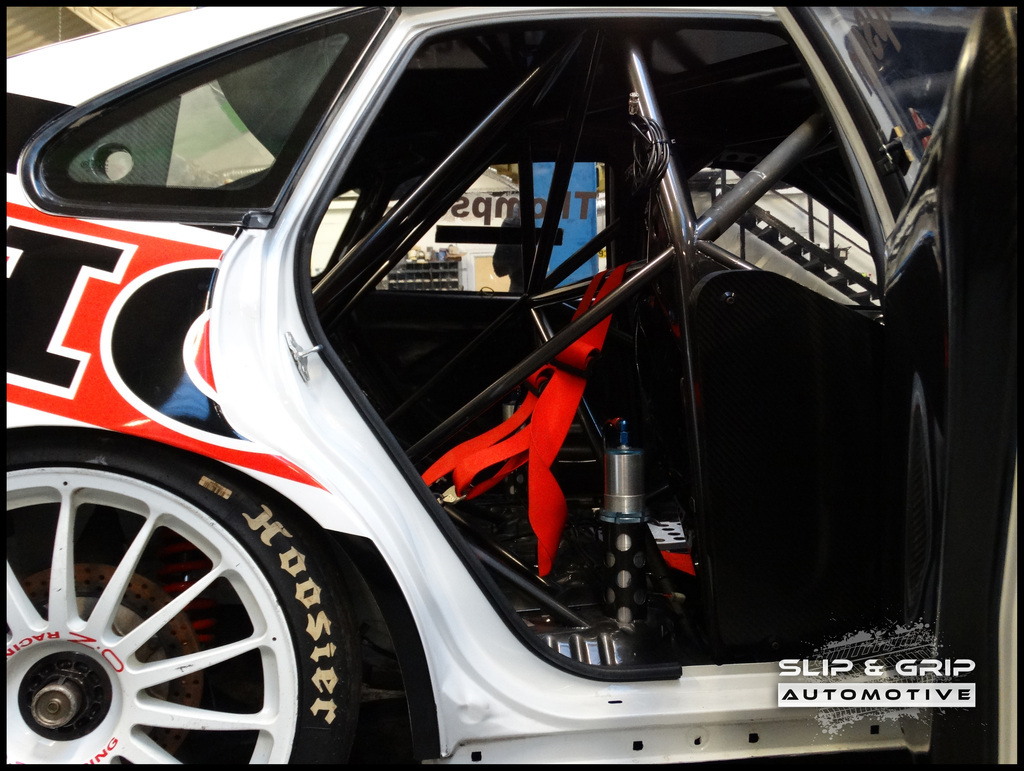 More awesome continues inside as you sit in the seat with a digi dash in front of you sat on a carbon dash pod whilst your feet are greeted by an OBP pedal box. The passenger side is taken up by a large carbon panel section that supports a perfectly placed shifter for the Hewland sequential gearbox. A rather larger switch panel sits below some very cool in car Arb adjustment knobs, in here you feel like a pilot not a driver.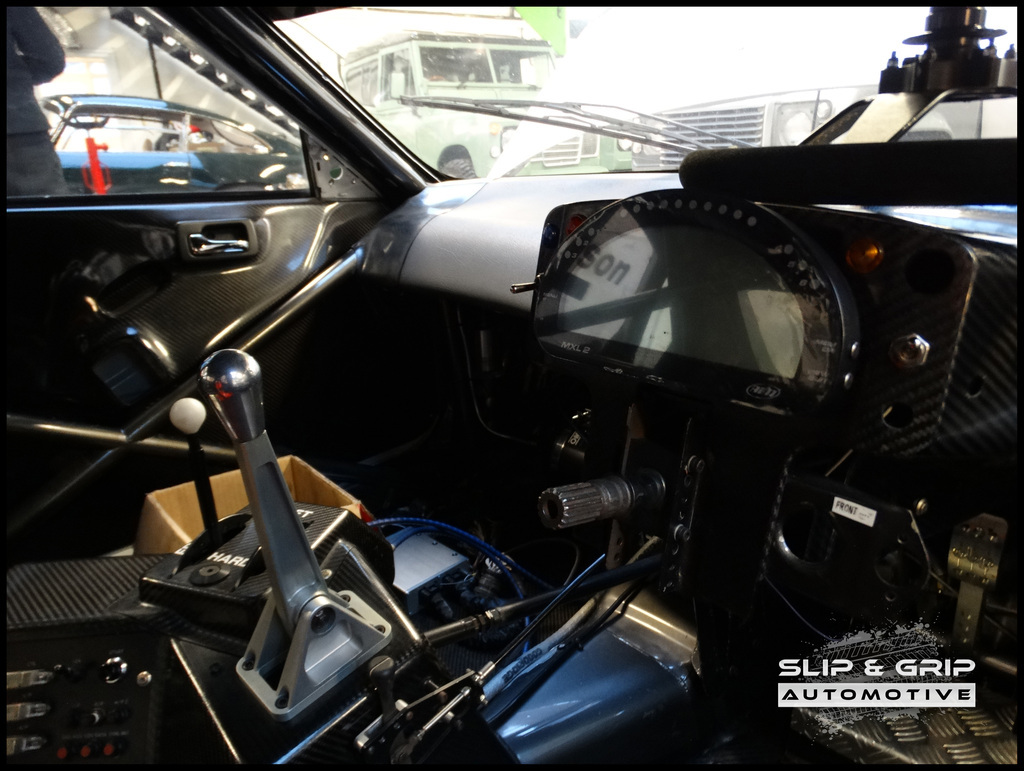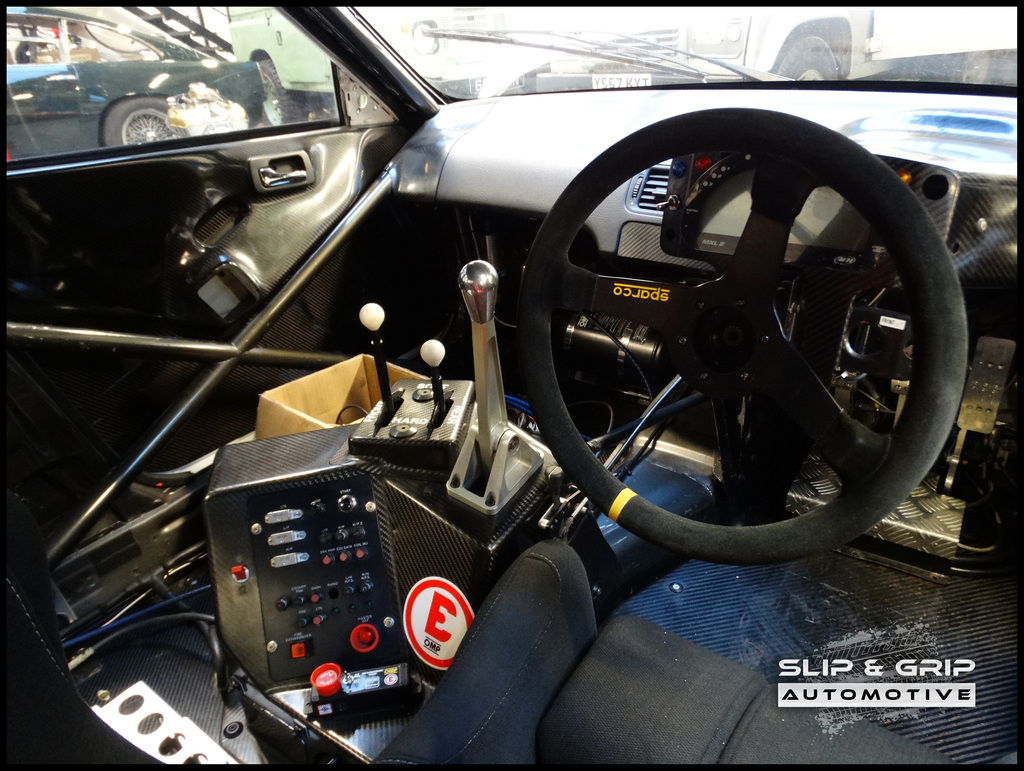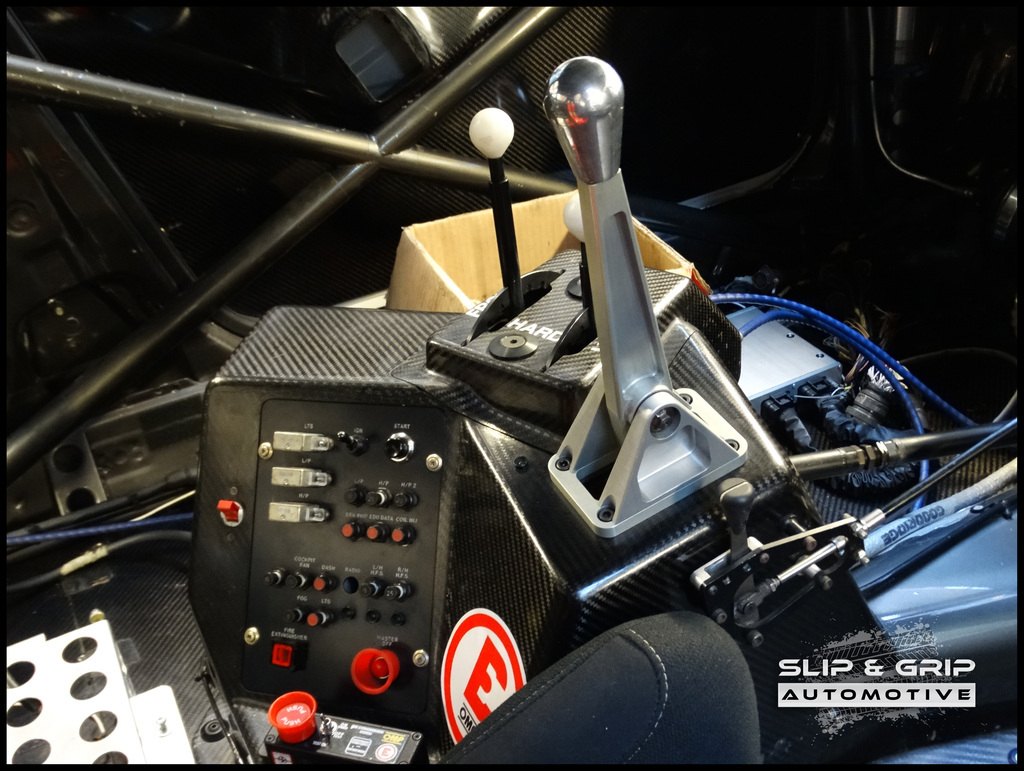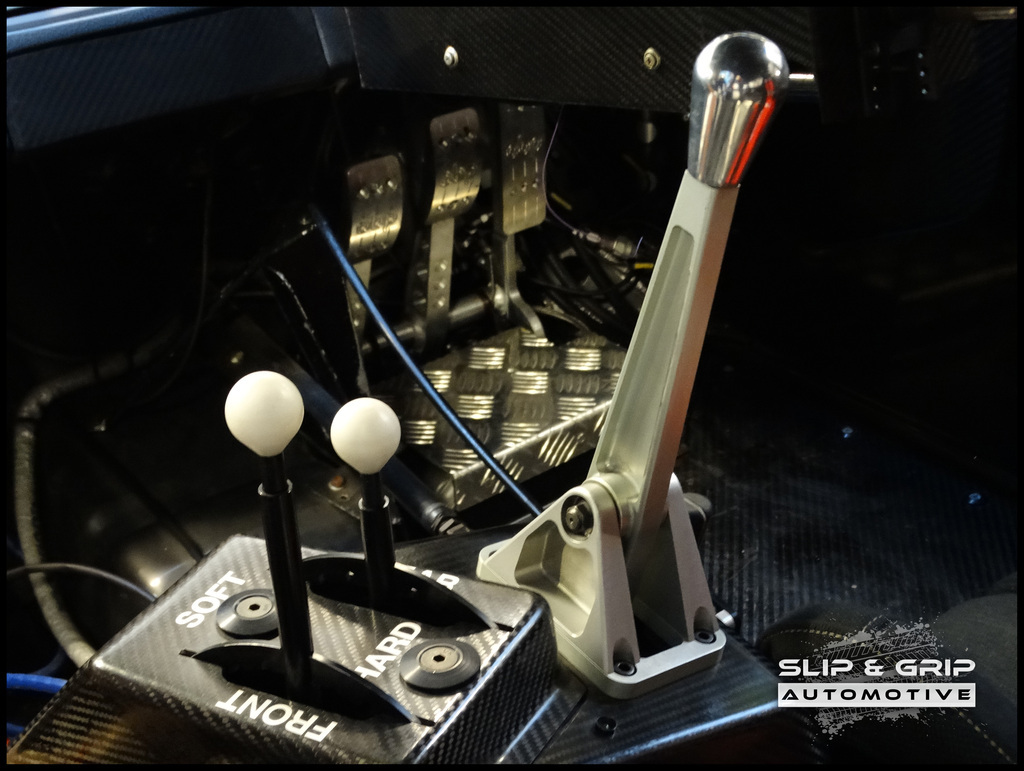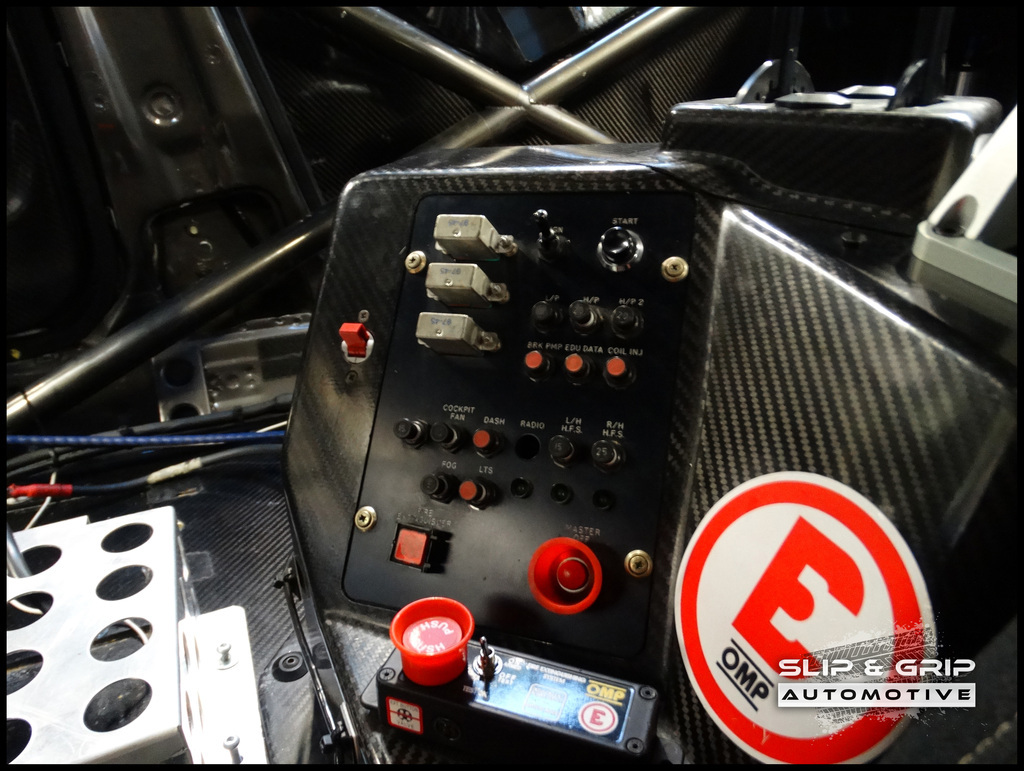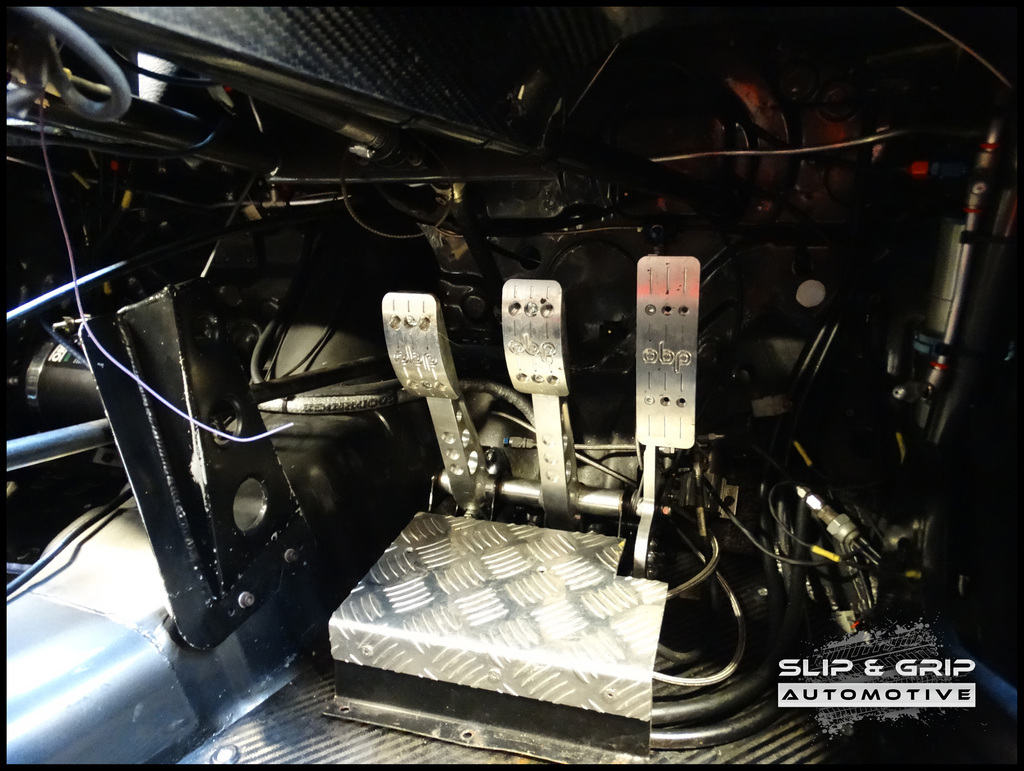 The centre lock O.Z Prodrive forged wheels hide more intricate details such as the bespoke hubs and coilover setup. I didn't get a pic but the rear ARB is so large that a hole is cut in the rear boot floor to allow for the ride height.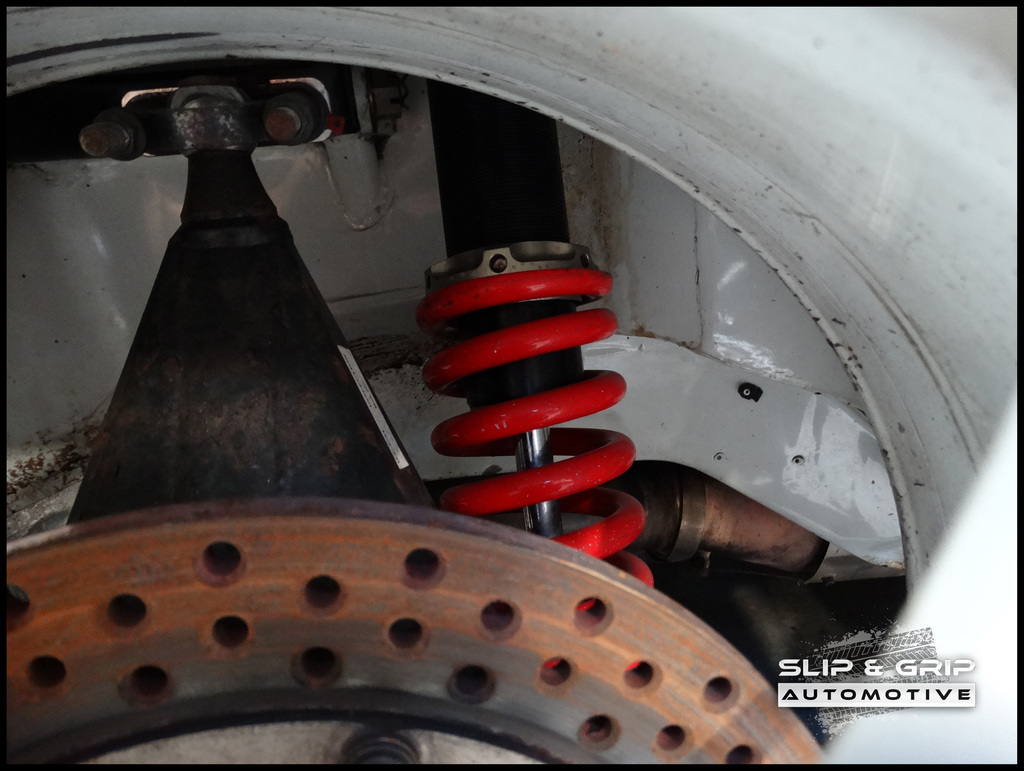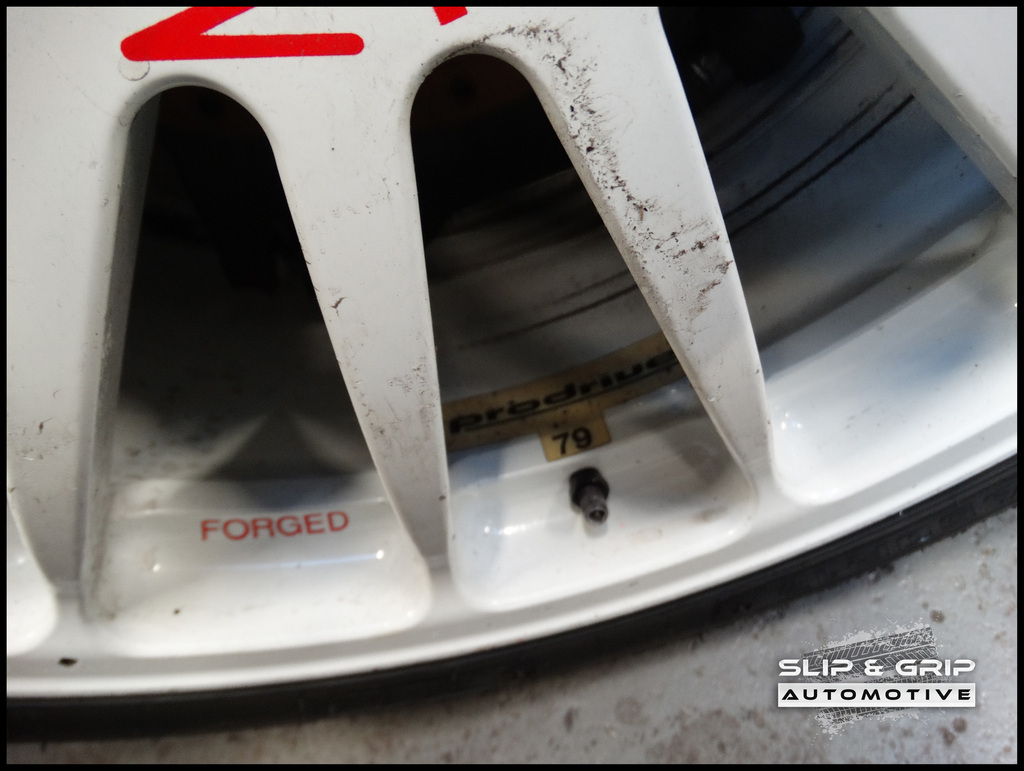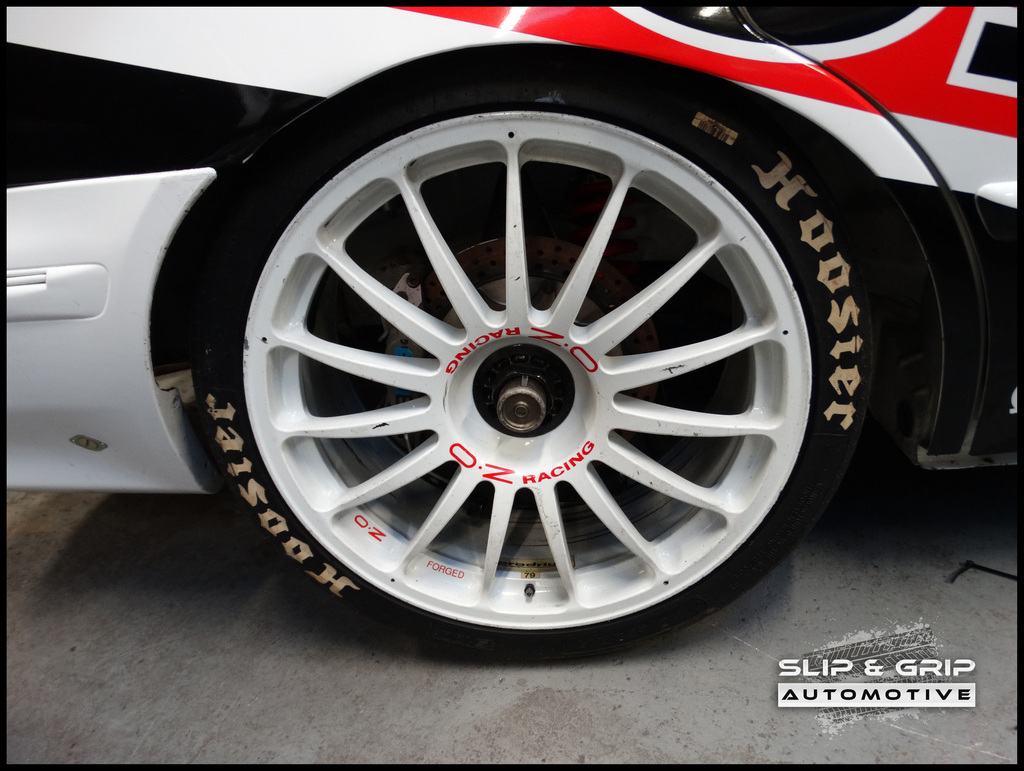 Interestingly i had thought this may well be the ex-Thompson due to its livery but according to the register for these cars its actually a 98-99 ex Paula Cook car. Paula ran in BTTC in the independents for DC Cook Motorsport and had planned to be the first women in BTCC history to complete a whole season. Sadly the team ran into financial difficulty after round 16 in 1999 and Paula did not reach her dream. Mind you two independent cup wins in a very competitive field Is a great achievement in itself.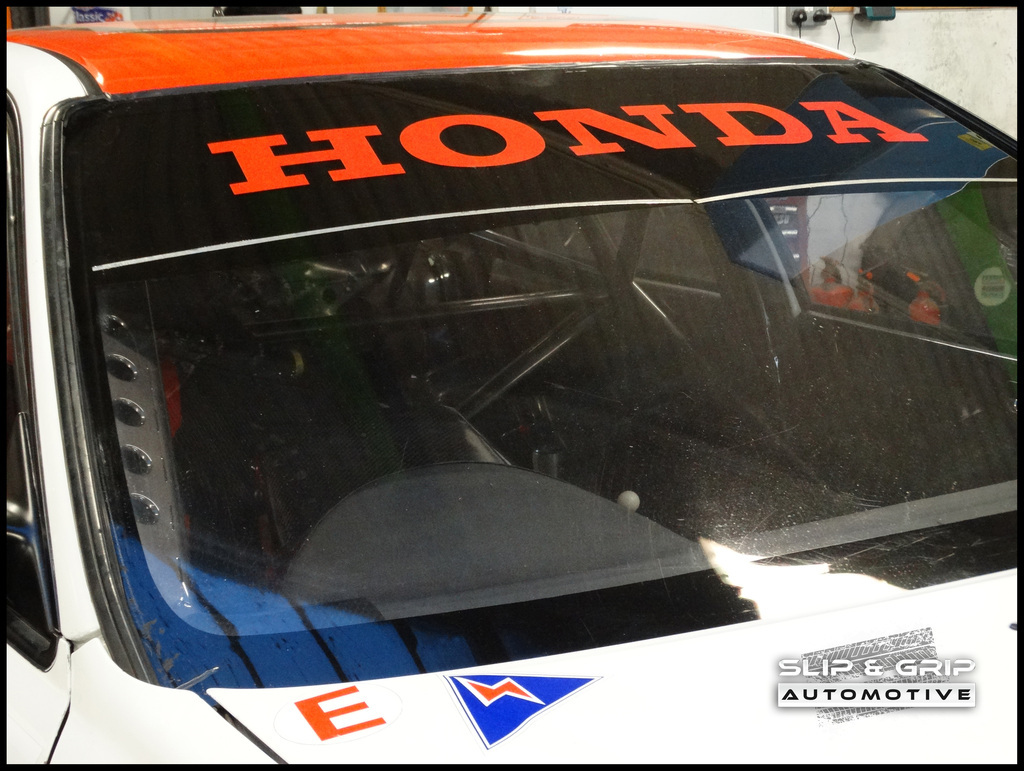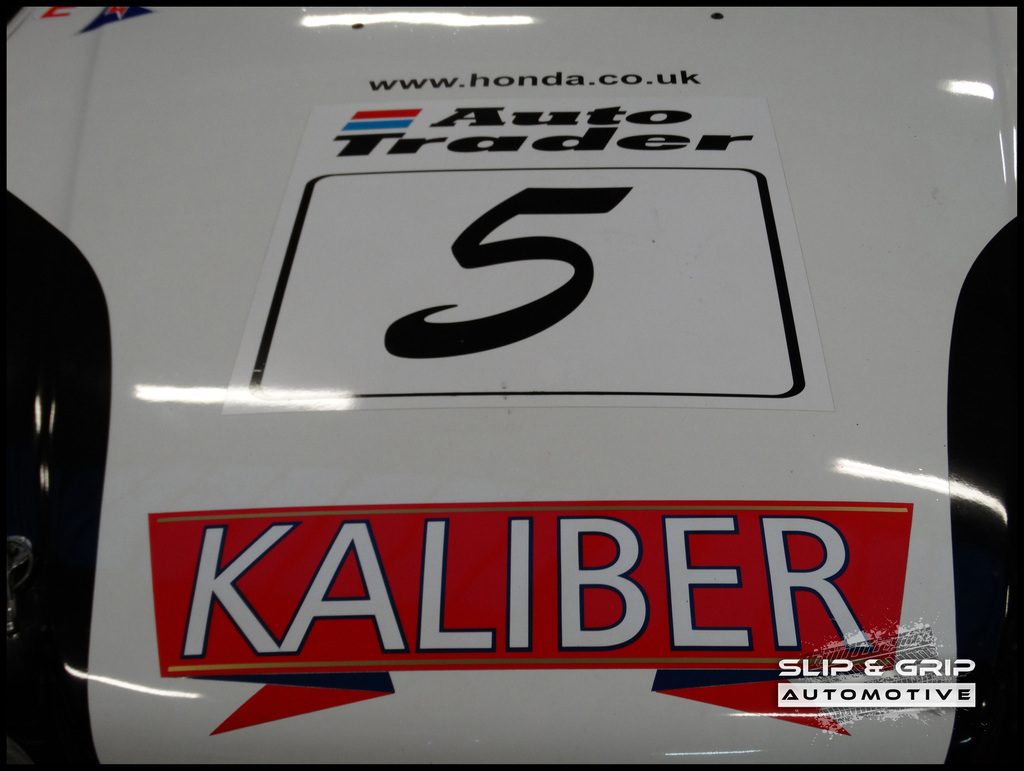 The team now has plans to reunite the two cars they have and use the huge spares package to make at least one perfect car to run in series like CTCC. I'm hoping to get the chance to see it at its first test when its all ready to go which is very exciting. I couldn't really explain to Mike what it meant to be able to take a look around this car, sometimes my job does have its perks. Hope you have enjoyed reading this as much as i have enjoyed writing it