So for years I have really wanted an Aircooled Beetle. For one reason or another its never really happened.
One of the Bugs that I've always lusted after is my friends and MOT testers Dads Bug. He built it in the early 00's and then used it up until '11 when it was parked in the garage and left. Tom and his Dad have now moved on to American stuff and Harleys.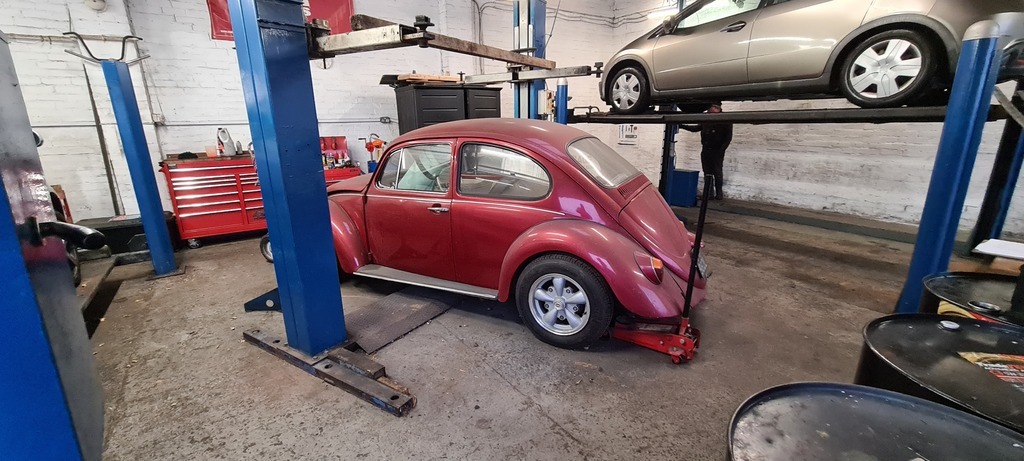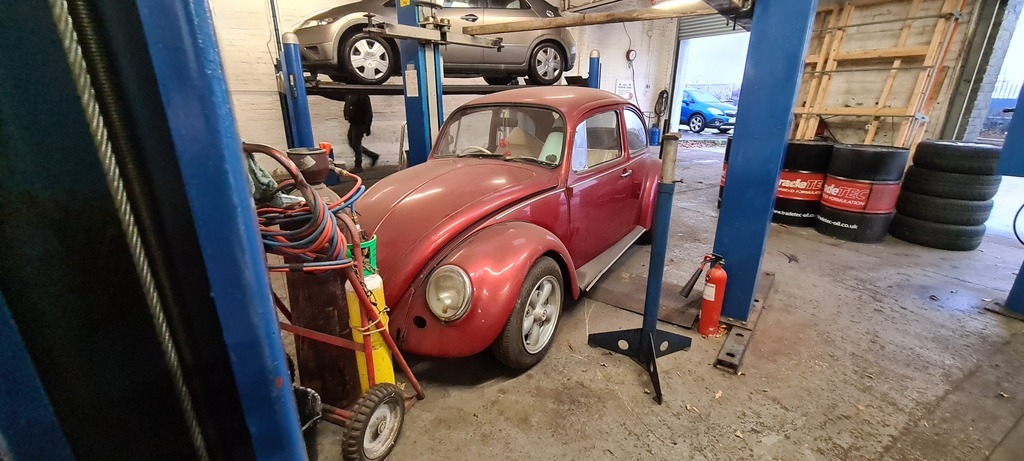 So they finally decided to let it go. I went and viewed it and there was a little more rust than I expected. So then I freaked out for a few days. Before my wife, brother and a couple of mates told me to stop being a fanny and just buy it!
So I did, and I got what I think is a smoking deal.
Picked it up today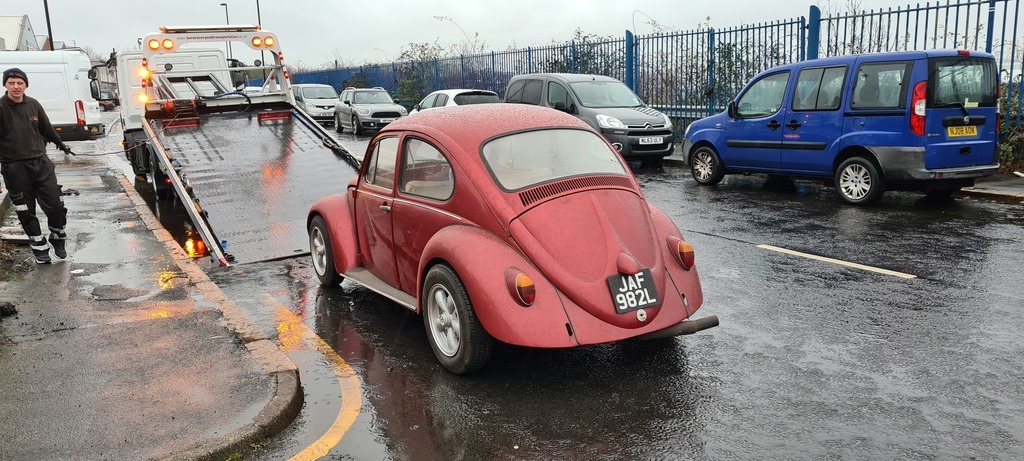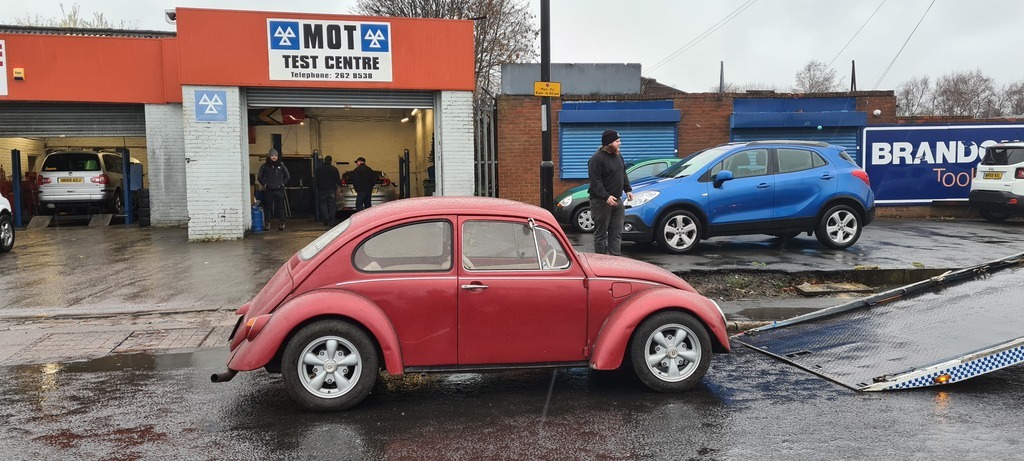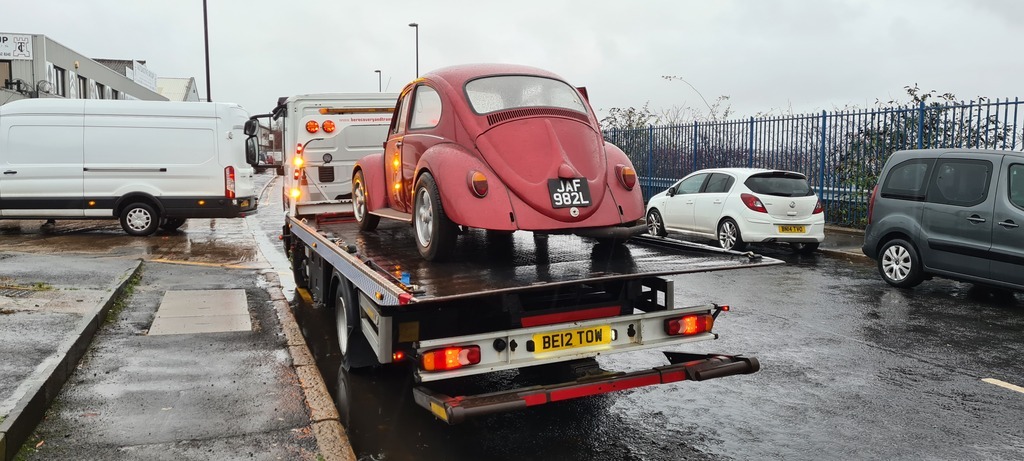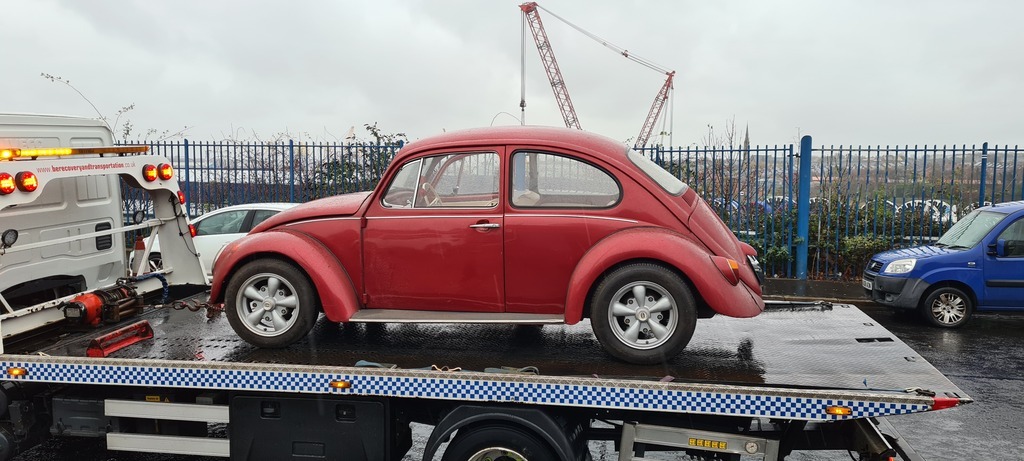 Then it got dropped into the workshop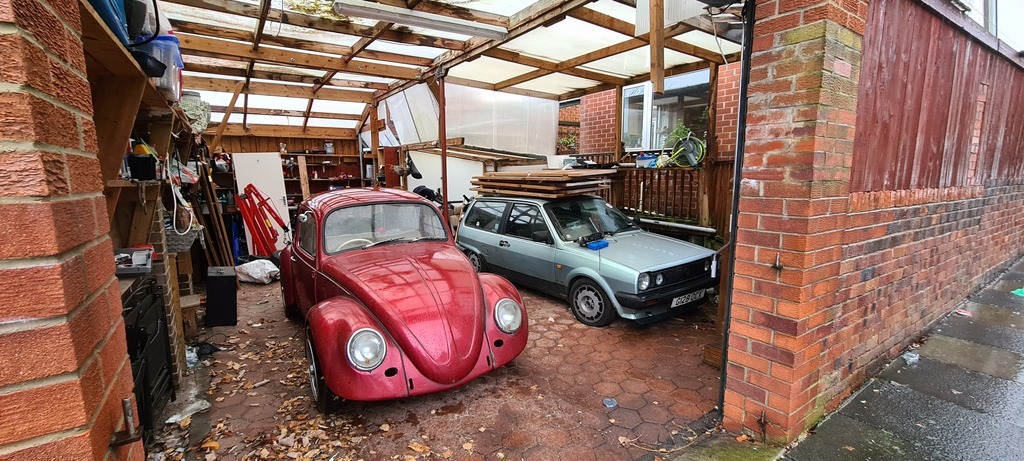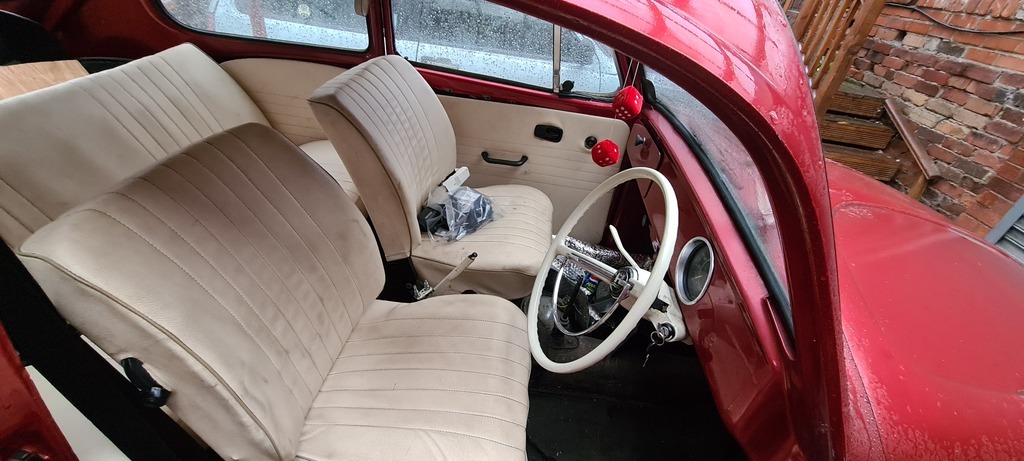 So what I've got/think I've got:
Back Dated 1973 Beetle
Pre '67 Wings
Split screen Style Deck lid
Smoothed Dash
Re-sprayed Rover Nightfire Red
D ring Steering wheel
Blade Bumpers (currently unfitted)
Retrimmed interior
EMPI 5s on Adaptors
Beam adjusters
Red Shocks
1600 Barrels and Pistons on 1300
Kadron K300.
I'm pretty chuffed to say the least.
Plan is to sort the rust out that it has, go through the running gear and get it reliable. After that I have quite a few things I wanna do. Narrowed beam, wheel change, engine swap etc etc.