As some of you will know, we are rather snowed under with restoration projects and other exciting things, and it's only looking like it's going to get busier during 2021.
With that in mind, I'm looking at moving on some of my own projects in order to free up some space and resource.
Hence, I'm offering my Bentley project for sale.
I'm advertising it on here first, then in the next couple of days I will be digging it out of the corner of the workshop to take some photos of the car as it stands and start advertising it a little more widespread.
I'm sure someone will take it on. If they don't, I will either break it, which would be a crying shame considering how good this car would be, or sell a few other bits and let it lie a little longer until I get any time to put into it.
First of all, this is the car when I first got it (Private Plate was retained by the previous owner)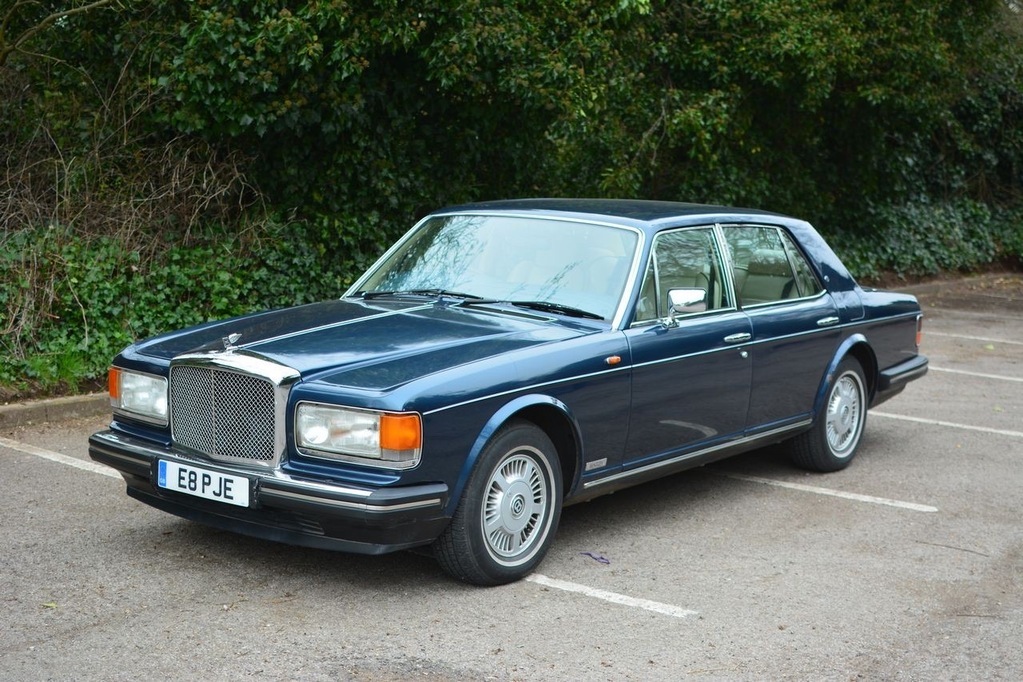 The car was fully road legal and I ran it for a few months to get to grips with the car. The car was sweet as a nut, no issues really. Mechanically, it will require a full service when its put back on the road, including new suspension fluid and very little else, if anything. The engine and gearbox are absolutely sublime. The car has covered just 89,000 (surely very unstressed) miles from new, which is nothing at all for a 6.75 V8
Secondly, the interior is in excellent condition. The leather is among the best you'll find, and there is leather absolutely everywhere. There is a full leather headlining. The driver's seat would benefit from recolouring by a specialist, but it's not a necessity. I would happily descibe all the leather as "mint" if this was done however.
All of the wood veneer is also excellent, including the door cappings. There is no delamination whatsoever. The carpets are all excellent and it has had a new electric seat ECU and control panel at a cost of around £1600 just before I bought it.
The car still runs and drives, so can be tested. Our workshop is located on a private estate with a couple of miles of private roads, so taking it for a short drive is also not a problem.
Now, the bodywork. When I bought the car, the body and paint appeared largely to be remarkably straight, but it was suffering from a few rust issues in the "usual places" for one of these. Both rear wheelarches were rusting and 3 out of the 4 corners of the car were also suffering similarly (front and rear valances). I could have just sorted these problem areas and repainted what really needed to be painted and nothing more. I thought, however, that being a Bentley it deserved only the best, so would be getting a full, bare metal repaint.
Upon returning the Bentley to bare metal, I was astonished by how straight the car was. Virtually no filer was removed from the car. There was only a tiny, tiny ding on the top of the OSF wing which had been repaired. The flanks of the car are incredible for such a large car. New rear arch repair sections and front and rear valance corner repair sections were fabricated and welded in. Where these have been welded, the seams have also been lead-loaded. You can also see the factory lead work on the metalwork elsewhere.
The car is stripped of all of its brightwork and trim, which was of course done prior to the metalwork. The front and rear screens remain in situ, but can be removed to bare metal the edges if desired.
In order to get the bodywork completed it would require a very small amount of filler to finish off the repair areas, but virtually none anywhere else prior to refinishing.
Any "cheap" on-the-road Bentley's will require lots and lots of work no doubt to be a truly good example, but this can be seen in the buff so to speak, so see how good the body is, and is the basis for a showroom-fresh paintjob.
It comes with original, leather-bound bookpack. V5 is obviously present etc etc.
As above, I will dig it out and get some photos up. I would be happy to assist with delivery if required.
Cheers
Mike