Hello everyone, I know we already have a thread for feedback, but I just wanted to put this one at a top level as it is a relatively big change, and a little update on where we are at.
Firstly a screenshot of what my Retro Rides looks like right now: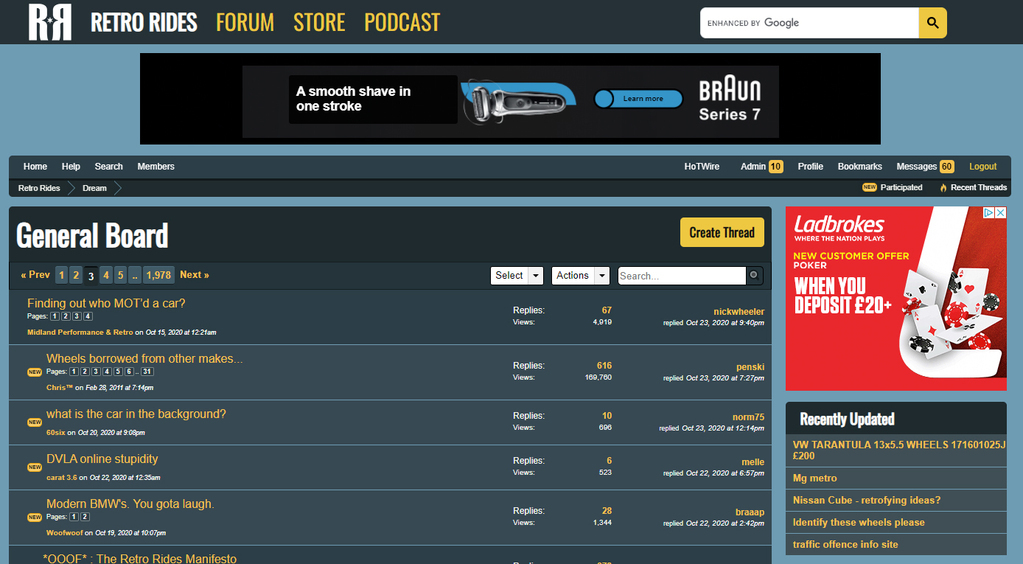 All the action is in the top half of this image, I spent the whole of my day today rewriting the HTML and Styling for the top site nav, the forum navigation and the pagination. I've also started re-working the screen re-sizing breakpoints in order to deal with some issues around that (for those with high density screens (mainly Apple users)). This is an ongoing process and I've got some really tricky stuff to work out. Todays work meant literally taking the way the top part of the page works apart and starting from bare bones again. However I'm super pleased with it.
We've got a lot more to gradually work through... and then we need to do it all again when the new Proboards launches.
I really want to get this version in a usable state and out to everyone as I think it is as much of an improvement as the icons were. I've been using it in this format for the last week or so (although it was super buggy which is why my entire day has been spent redoing it all) and it took a little bit of getting used to at first, but now I much prefer it.