Back in April I built a small trike for my grand-daughter. As she is growing quickly I have decided to build a bigger one and make it a recumbent style. As ever I will try to use what I have got to hand and spend very little cash!
I had a couple more bikes which could prove useful....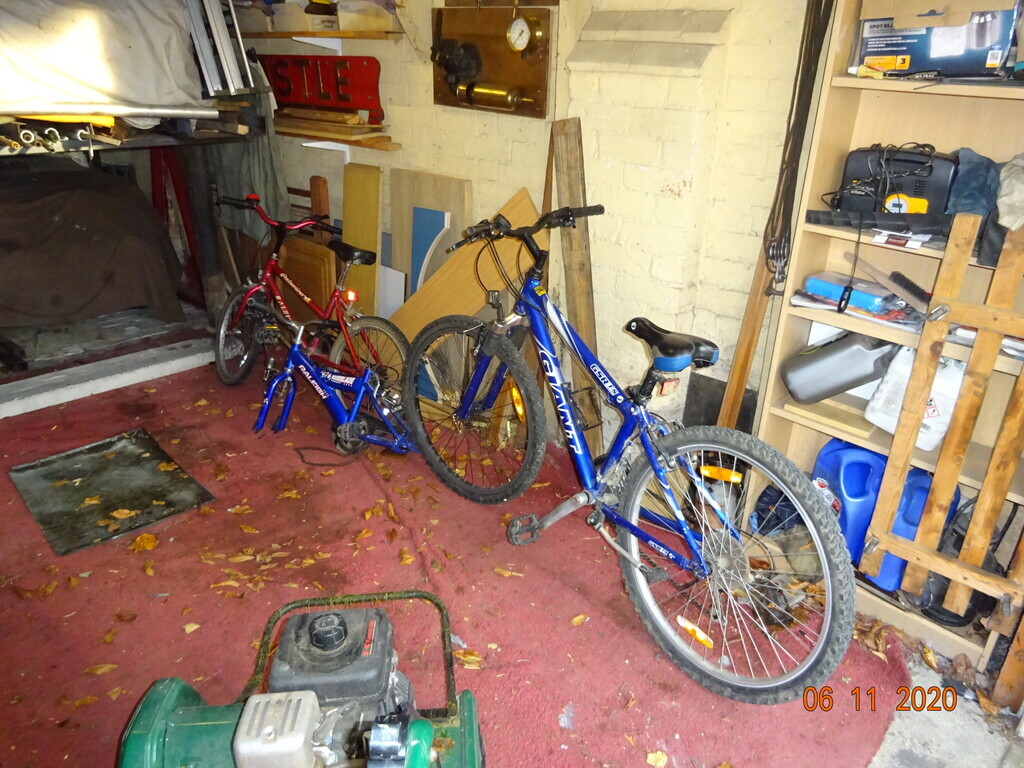 A bit of spannering.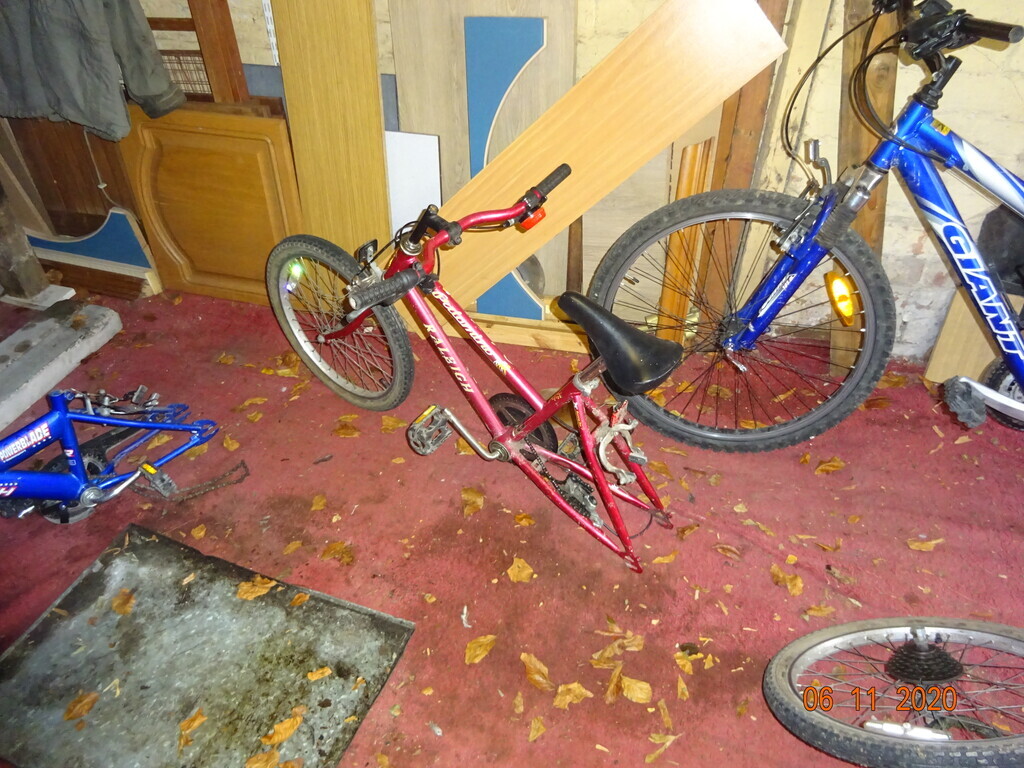 Then a bit of angle grinding with a cutting disc and hacksawing...