10 mile test drive to and from the shops completed and the sump plug (which had a leak) and the oil cooler (which had a bigger leak) look to be bone dry - result! There's a weep from the gearbox and further forward at the power steering, but I choose to focus on the positives
Next up, back to wrapping the outside. Started bright (well, grey) and early pulling off the old wrap. Persisted for all of about 17 seconds before getting the heat gun out - which made pulling the old wrap a cinch. Even left some paint on the cab.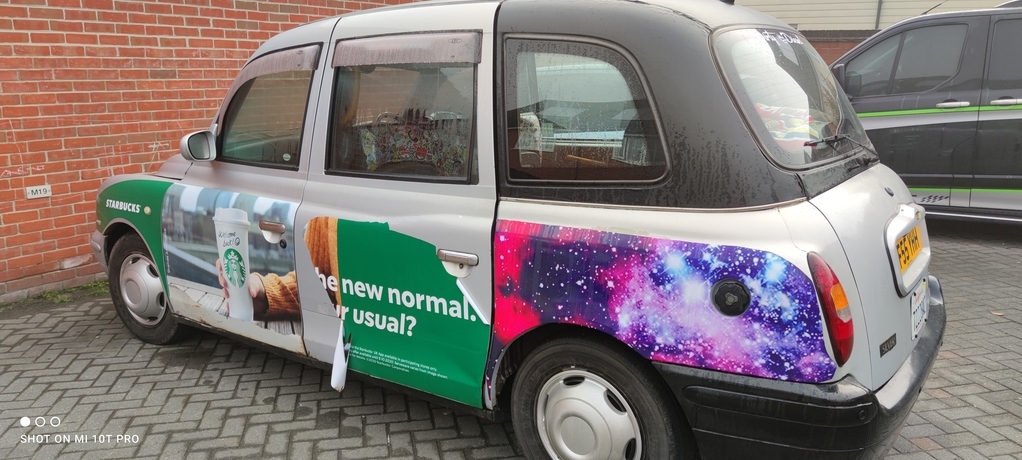 Just a little bit of rust...hardly notice it. Even evidence of a partial respray in mismatched hammerite thrown on with a brush. The bits that fall off all help with weight saving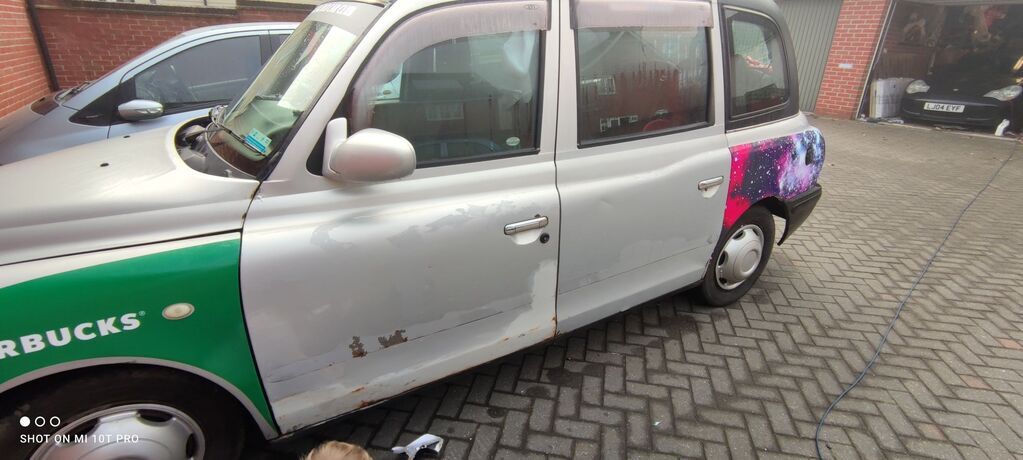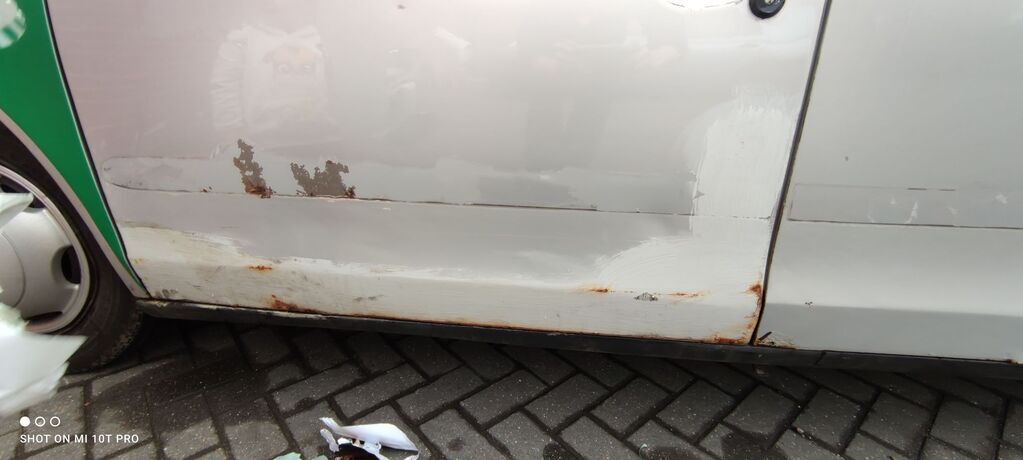 They're in a pretty sorry state - good new is that donors are cheap. Bad news is that most of them are black.
So took a break, had a cup of tea, swapped the summer wheels onto the BMW daily and the 911, and when the sun came out and the surface had dried off we were ready to roll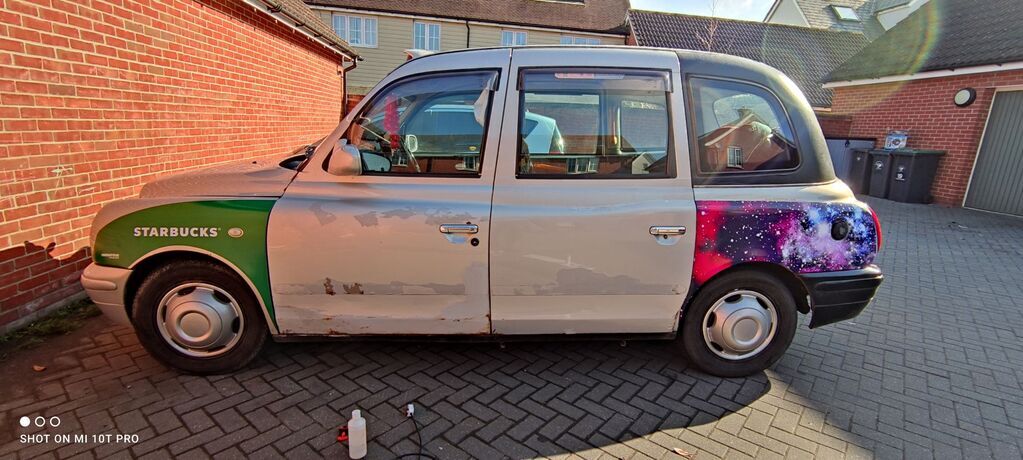 My initial plan was to tackled both doors in one go to keep the pattern matched, but this quickly proved impractical with the size of the vinyl - so it was sliced into two very quickly.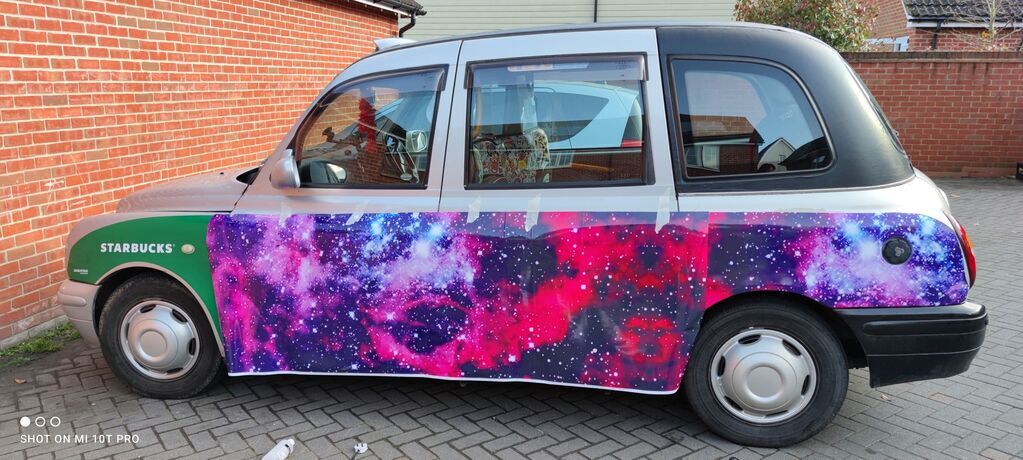 Thus the painstaking process of sticking, squeegeeing, removing, realigning, heating, more squeegee action etc. etc. commenced.
My observations were
There's clearly a sweet spot for the right amount of heat and stretching on the vinyl. It's quite malleable but easily damaged with too much of either.
Vinyl won't hide any blemishes or dents - they'll all show up. The paint on this is atrocious and on inspection you can still see (and feel) the blemishes.
Vinyl is great on flat, straight surfaces but as soon as we hit a curve it began to crease...so back to point 1 and finding the balance of heat & stretch. Sometimes it worked, sometimes it didn't. I promised to keep to the lines of the old wrap to keep things simple - no way I could do the whole thing.
Removing fitting like lights and locks is infinitely preferable to cutting around them.
I will never do this professionally. More than once I was ready to tear the whole thing off and start over, but the good Mrs. Paul stopped me and helped repair the damage I had caused.
So about 3 hours later the result looked like this...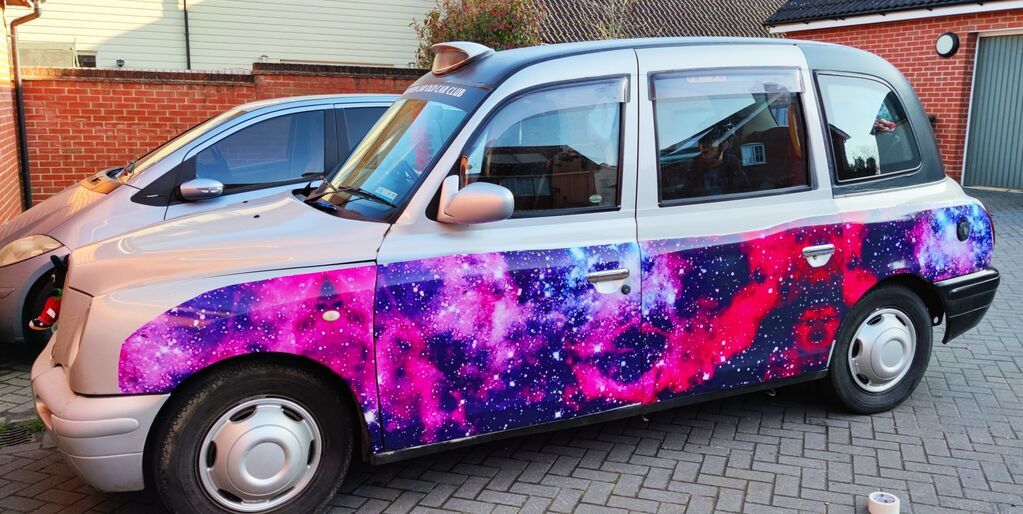 What's not immediately obvious in the picture is that this does (just about) follow the lines of the old vinyl and the doors which have some odd curves in them. For an amateur playing with dirt cheap vinyl I'm pretty happy with that. Don't ask about the other side yet...