&nbsp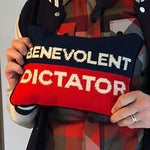 I'm very actively looking at XC90's, pre facelift, petrol, 3.2 or 4.4. I'm also looking at probably the mid-top end of the market around 9-10k, with full service history. What level of concerned should I be about the potential gearbox issues at this end of the market (or is it an across the board thing?).
How are they in comparison to say a Land Rover (Discovery 3 I guess!?) or Range Rover?
If you buy a Disco 3 or Range Rover I will personally track your house down and set it on fire so you at least get a insurance payout. Horrifically bad cars.