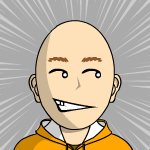 I hate ally on recovery vehicles, I'm always replacing it, but then again, I work with pikies so...
I did it the way I did as the outer edge doesn't offer a lot of support being angle, and I predict that without the extra crossmembers it would Probably eventually bow as well. At least this way it's transferring some of the load back to the main rails.
As you say, the way this will be treated should be a lot different to the stick most recovery trucks get. I'm also going to do something I've never seen done on a recovery bed, and bond the ally to the frame for extra strength.