So.. yeah.. half the wheels i normally go for but i cant turn down a cheap project.
About 6 months ago i was browsing gumtree and came across a "Old moped" for £75, chap had cleared out a garage for somebody and just wanted rid, now i knew about as much about it as he did, but i figured i love tinkering and it takes up a quarter of the space of plop i usually buy!
So off i went to collect it.
Easy fit in the back of the daily.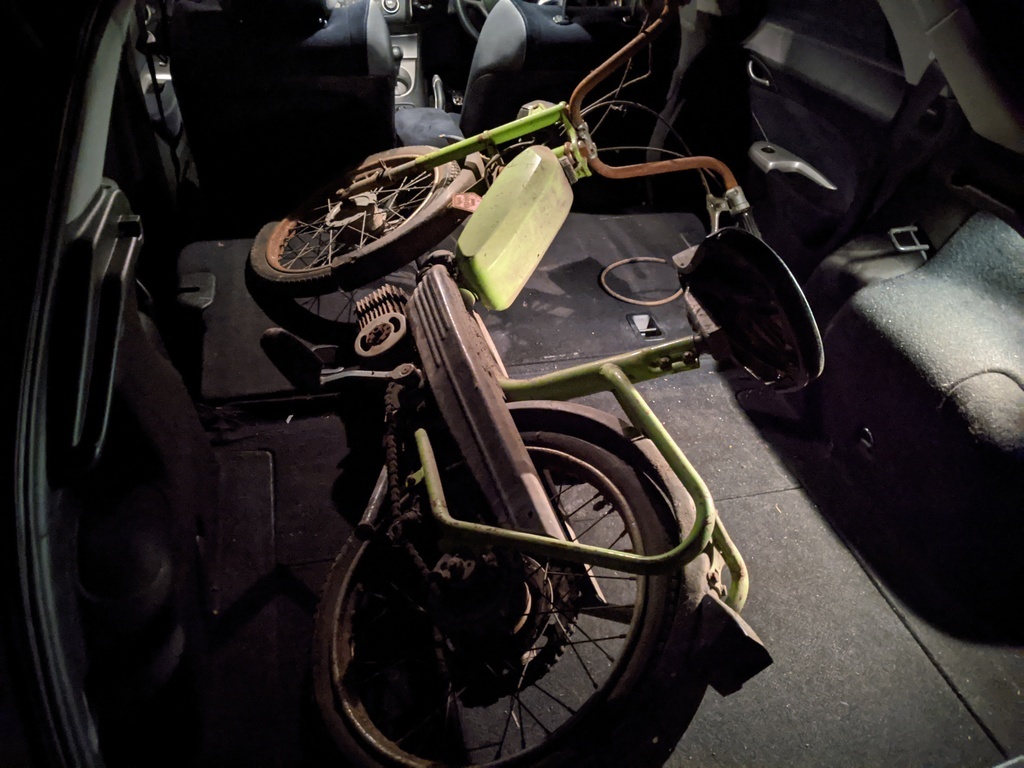 A better look in the daylight of the condition as i got it.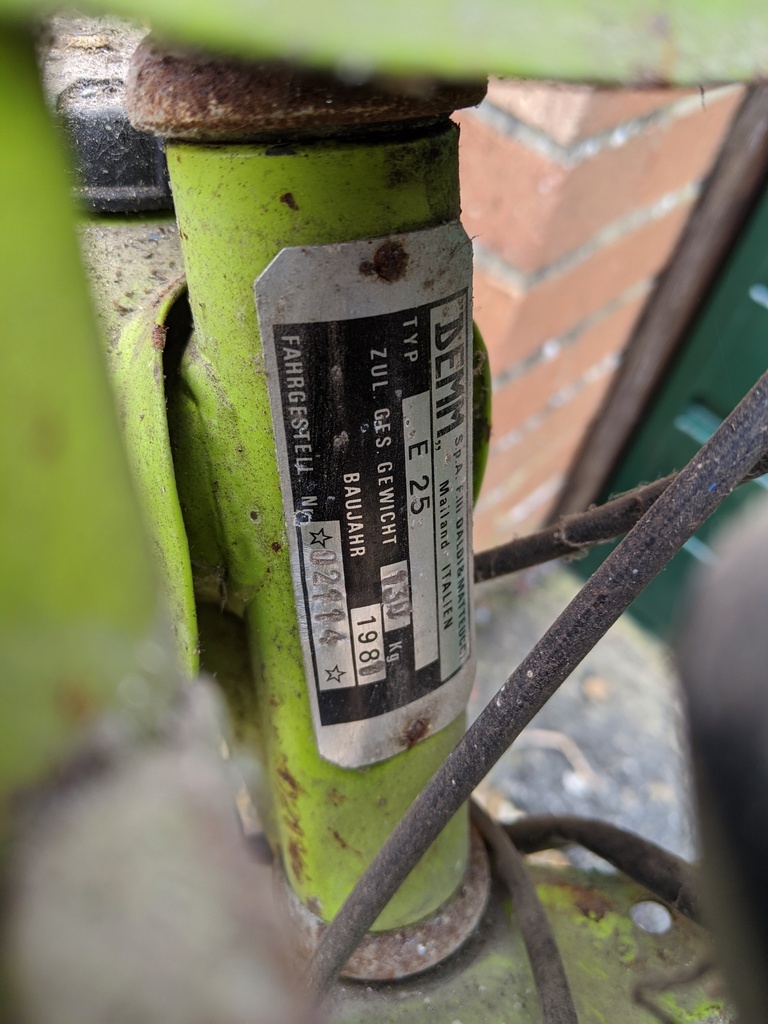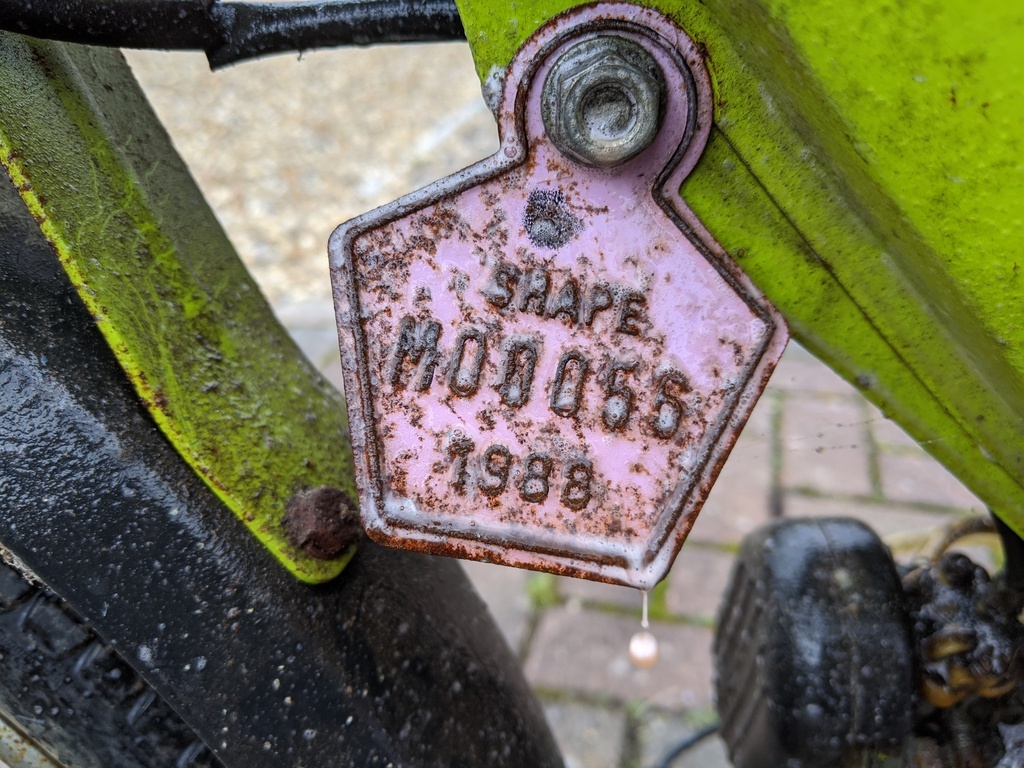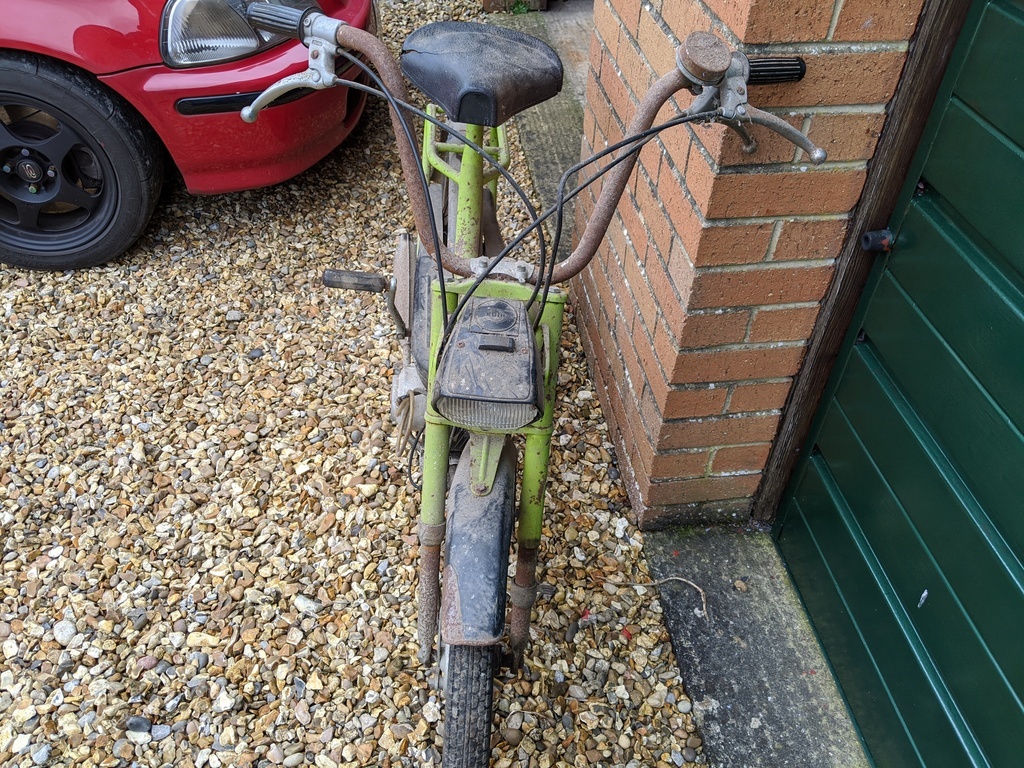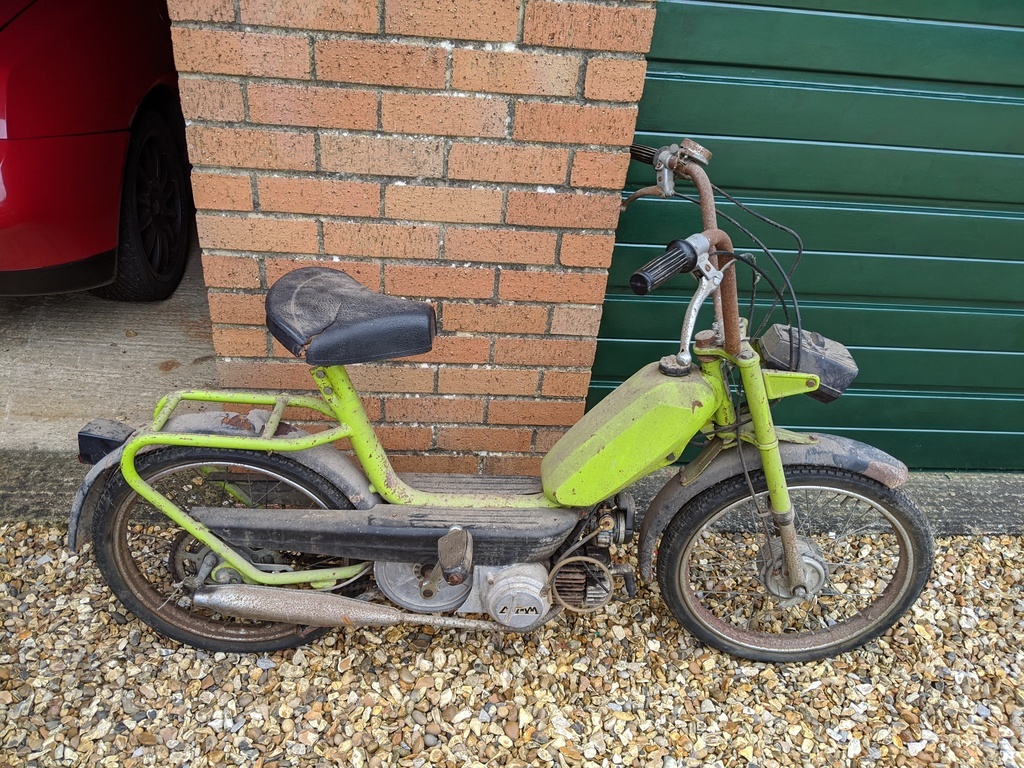 Quick wash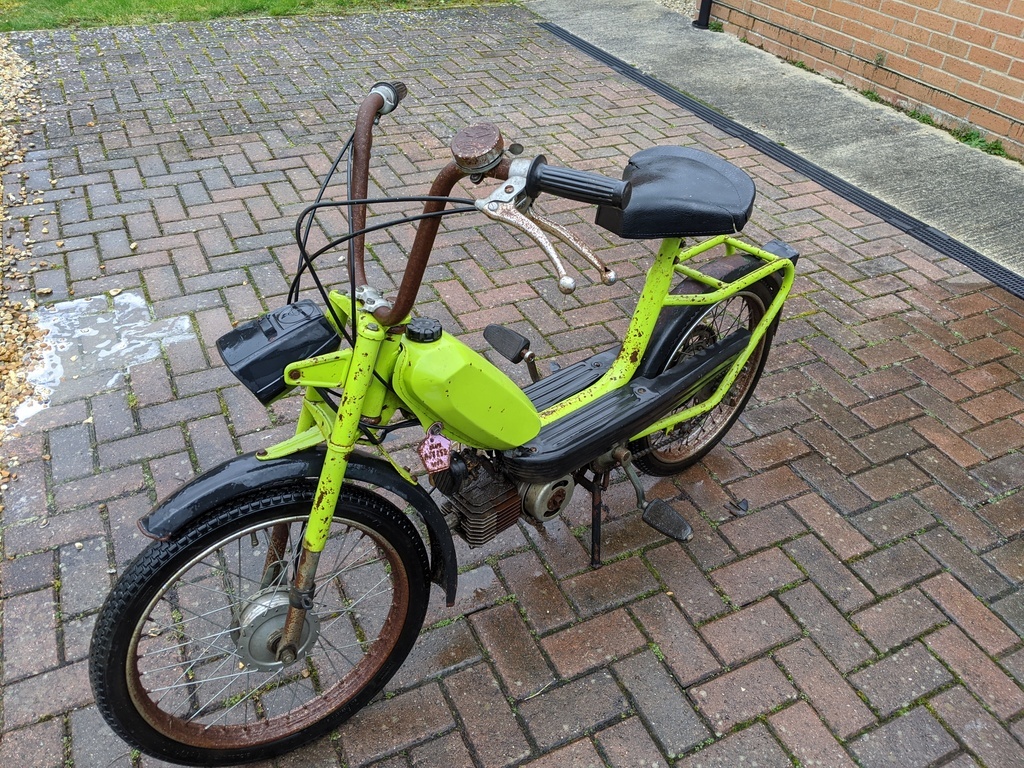 Really no idea what the plan is, it doesn't run and didn't turn over so it will need looking at regardless, so i decided to strip it down. Left with this now.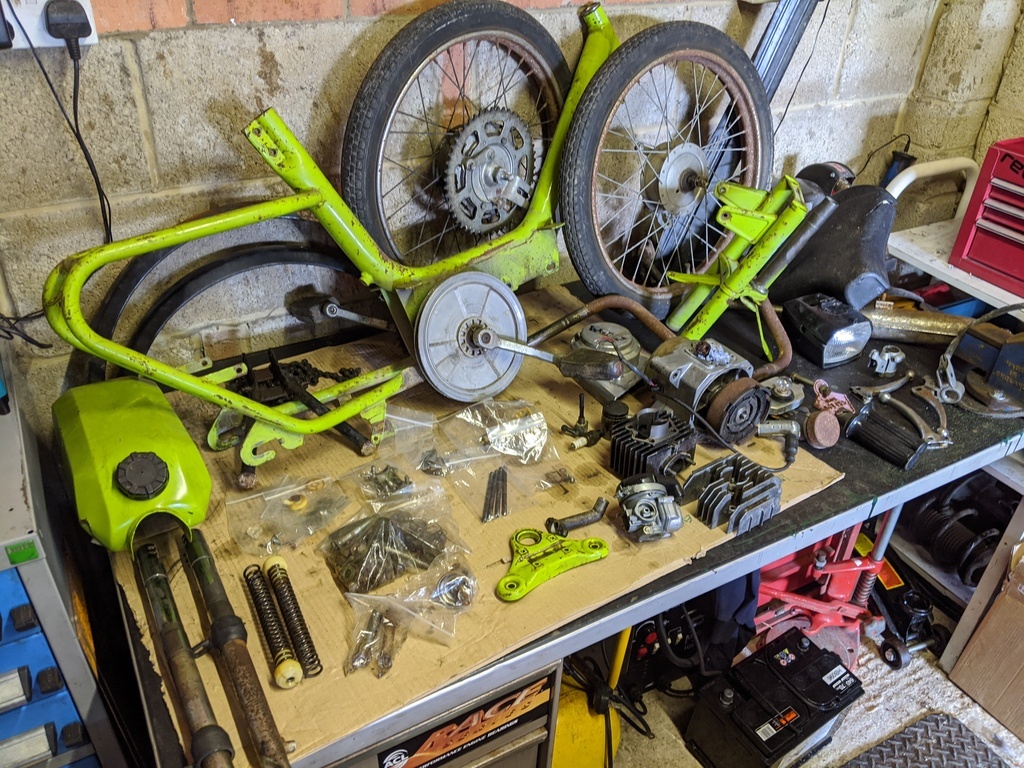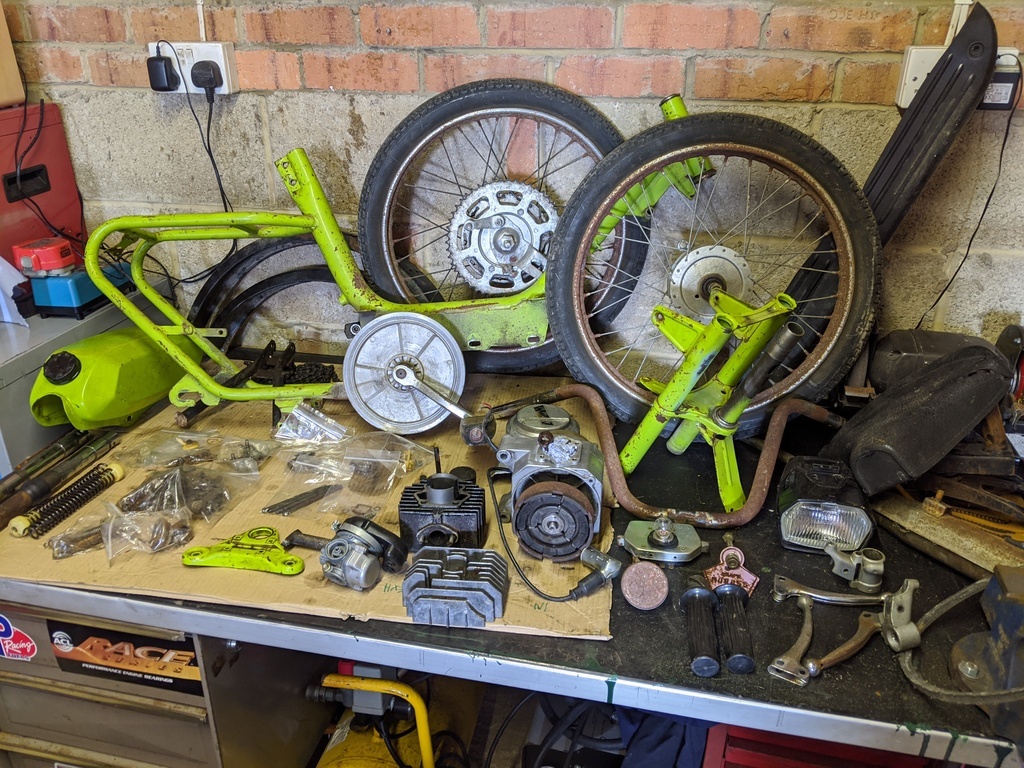 This would be the reason it doesn't run anymore, not sure how this happened.. but luckily found a brand new piston cheap enough, its the same as a lot of the Minarelli pistons. Thats been ordered as has a gasket set from Italy.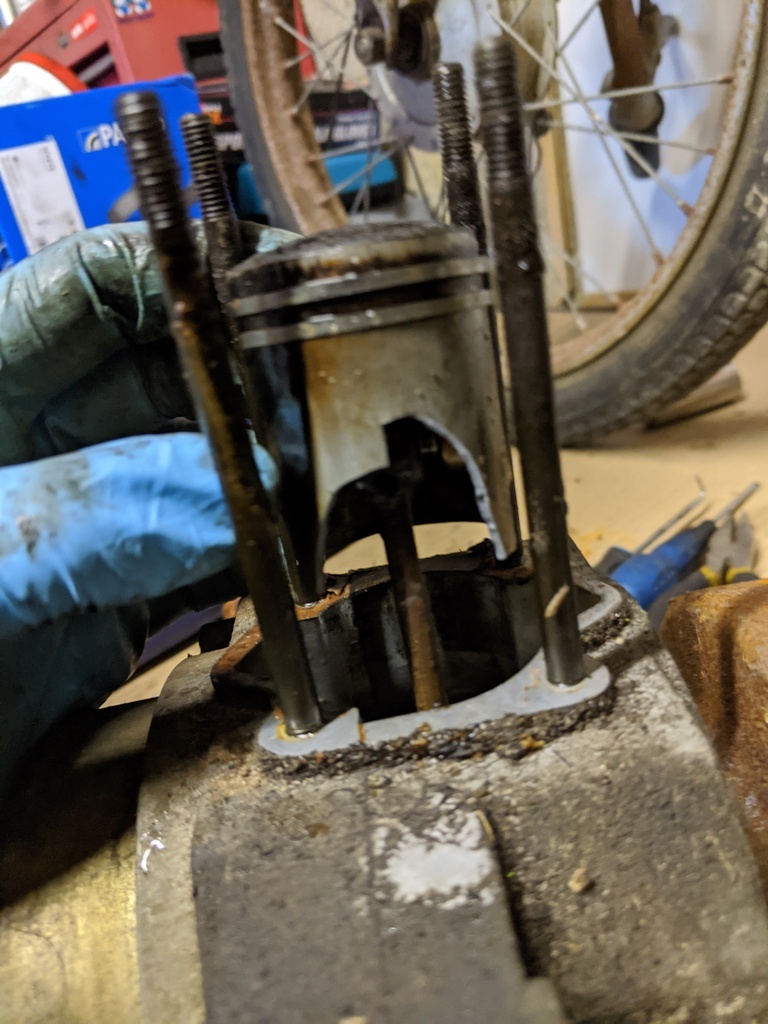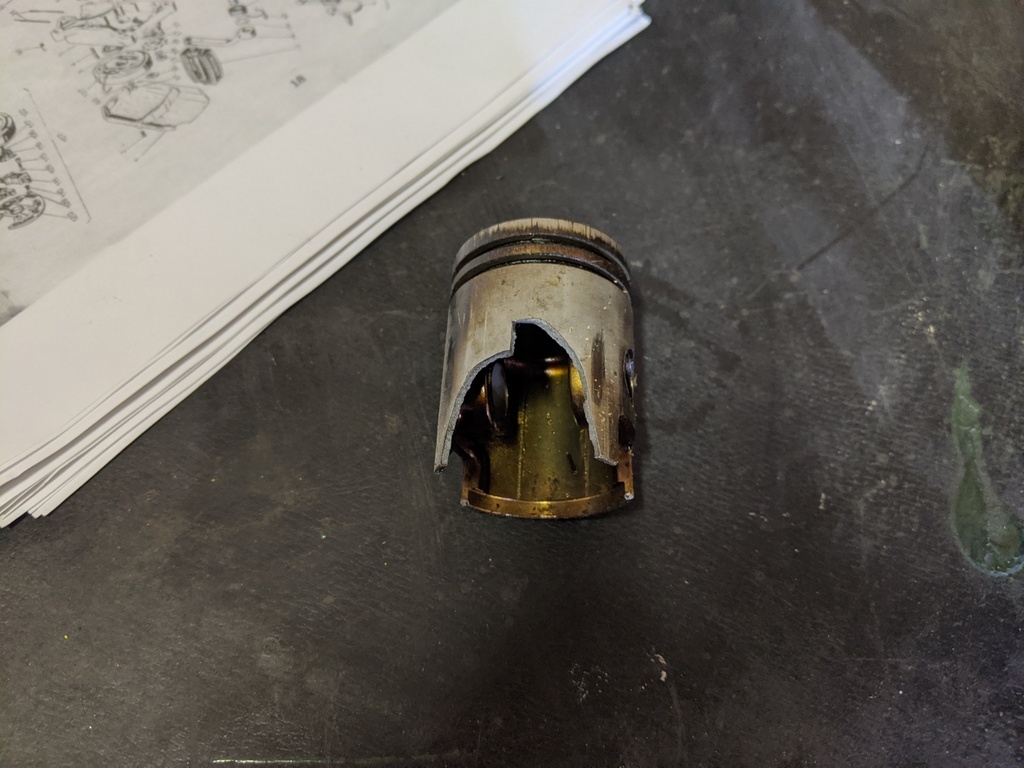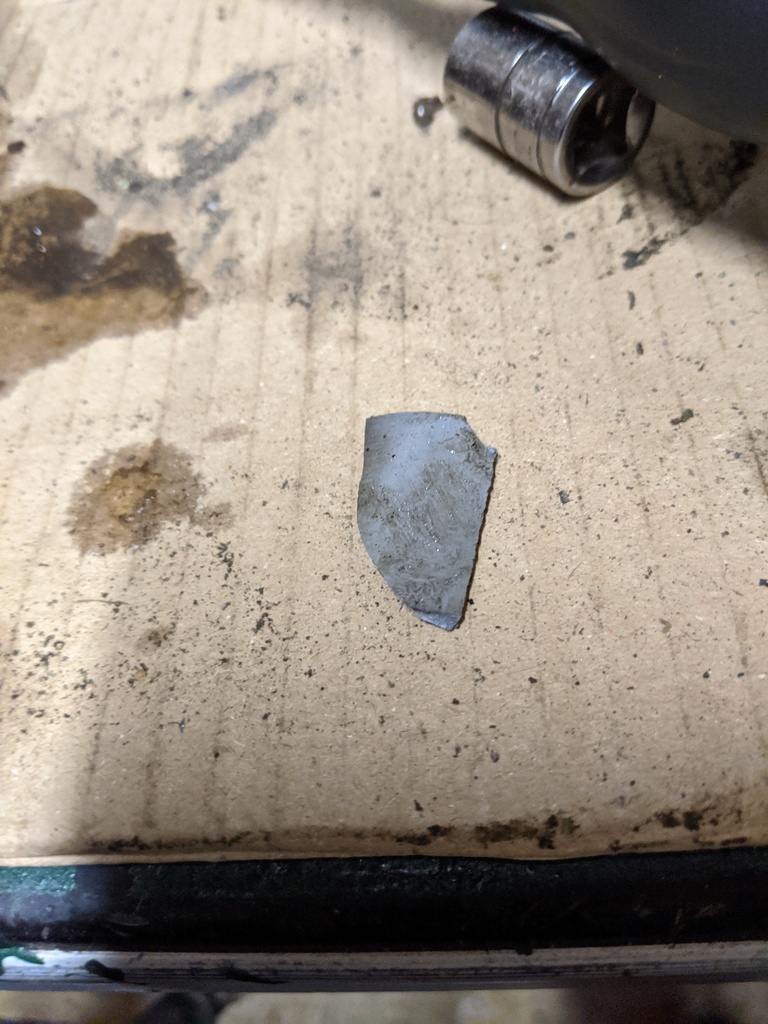 Started cleaning up a few bits and dropped the painted parts off with a mate who's going to spray them for me.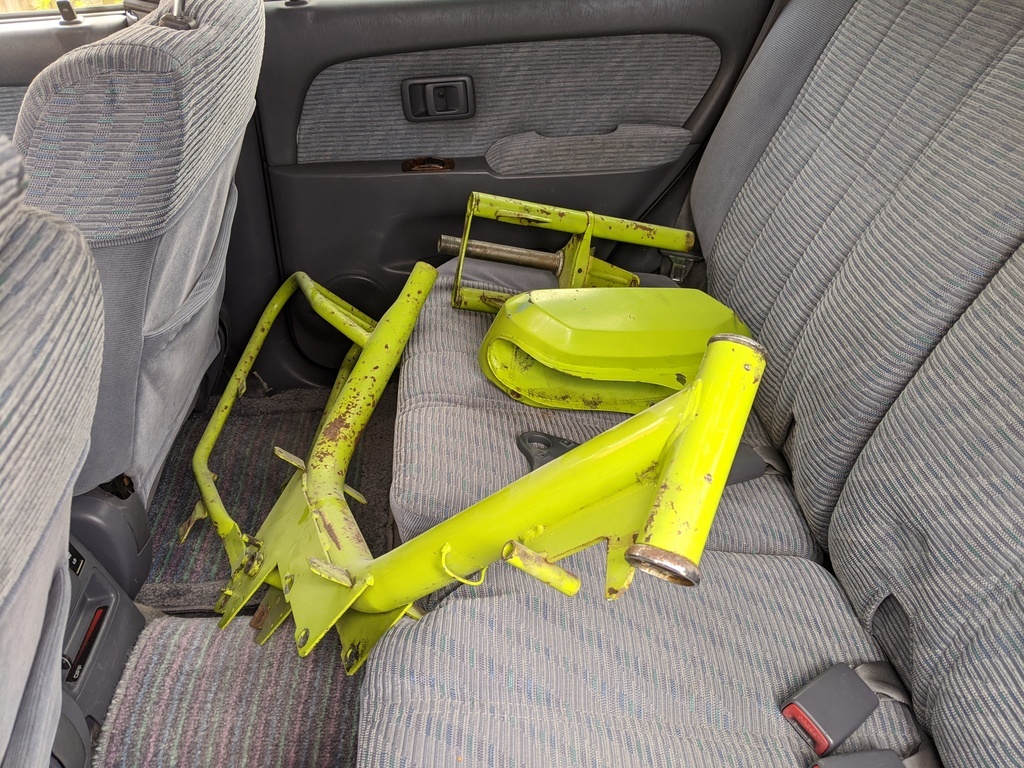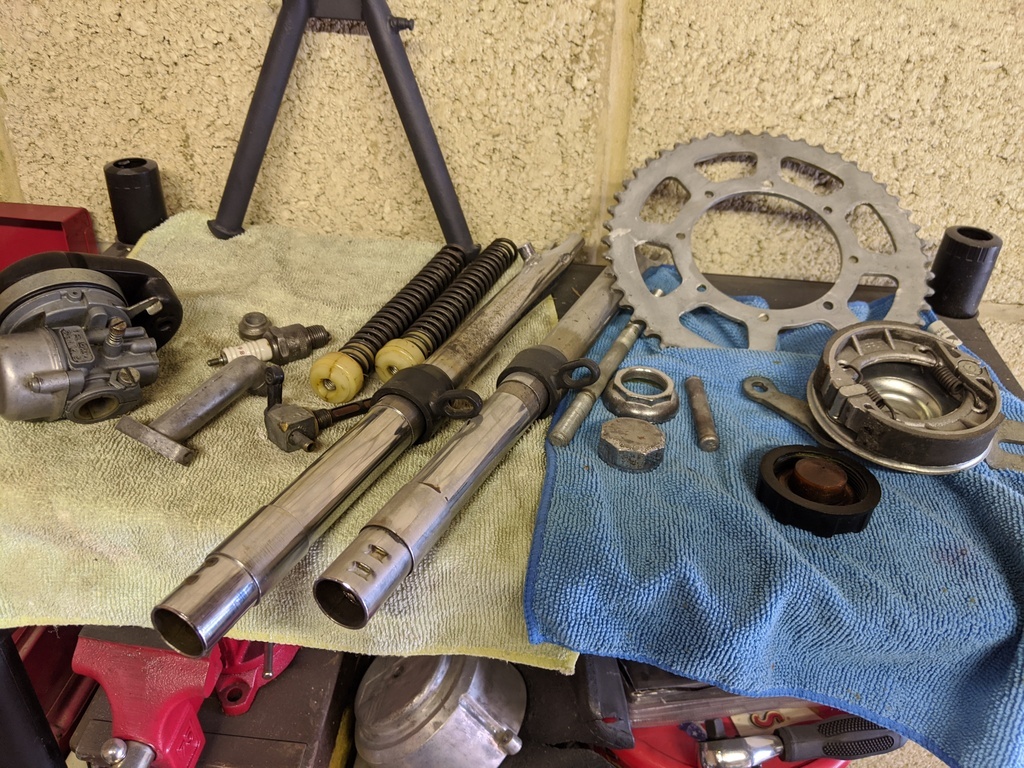 Should get the painted parts back on Monday, should a be a nice steady winter project, in no rush to complete it and really no idea what I'm doing with it when it is done!
Friend sent me this of the tank painted, i was umming and ahhing over the colour choice for a while but decided to go white, its not the original colour but i always liked how the Vespas looked in white i think it suits a retro moped!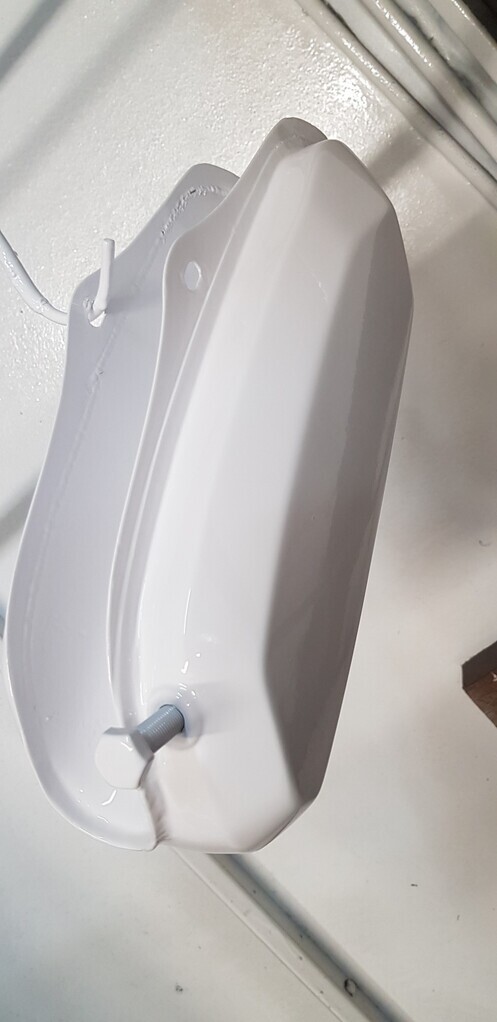 There's a bit of information out there for them, found an exploded diagram of the engine alongside a maintenance manual available online.
Link to the manual if anyone's interested -
www.lucky2strokes.com/Free-Demm-Smily-Moped-Repair-Manual-p/z-demm-smily-manual.htm
I'll try and update this as i go, I'm plop at updating stuff but maybe somebody finds it of interest or knows about them!