So in preparation of possibly dismantling and dropping the fuel tank to get to see the wiring, I lifted the rear end, again.
I'm wondering how many times this thing has gone up and down since it got here.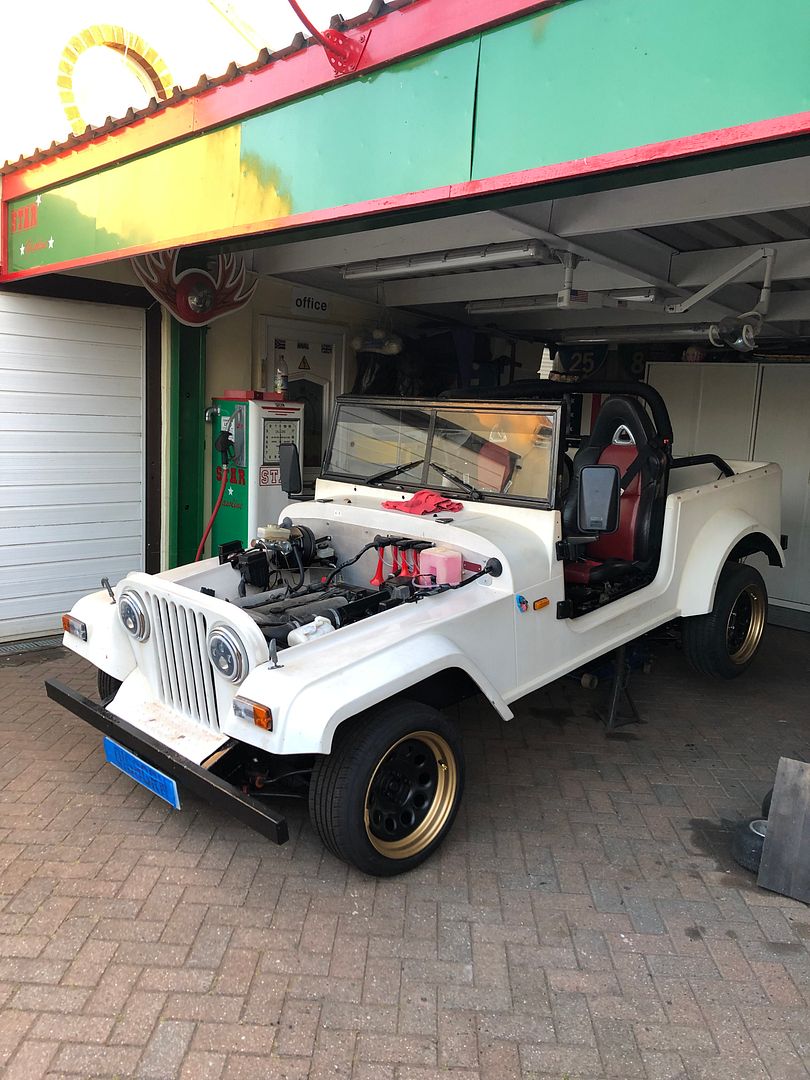 Anyway, another small job done.
Fitted the handbrake cable spacer Nick turned for me from some Nylon he had, added a circlip and hey presto…..
Next job will be to remove the wheels, AGAIN, and set the handbrake and pads to a level where it is functional for the MOT test.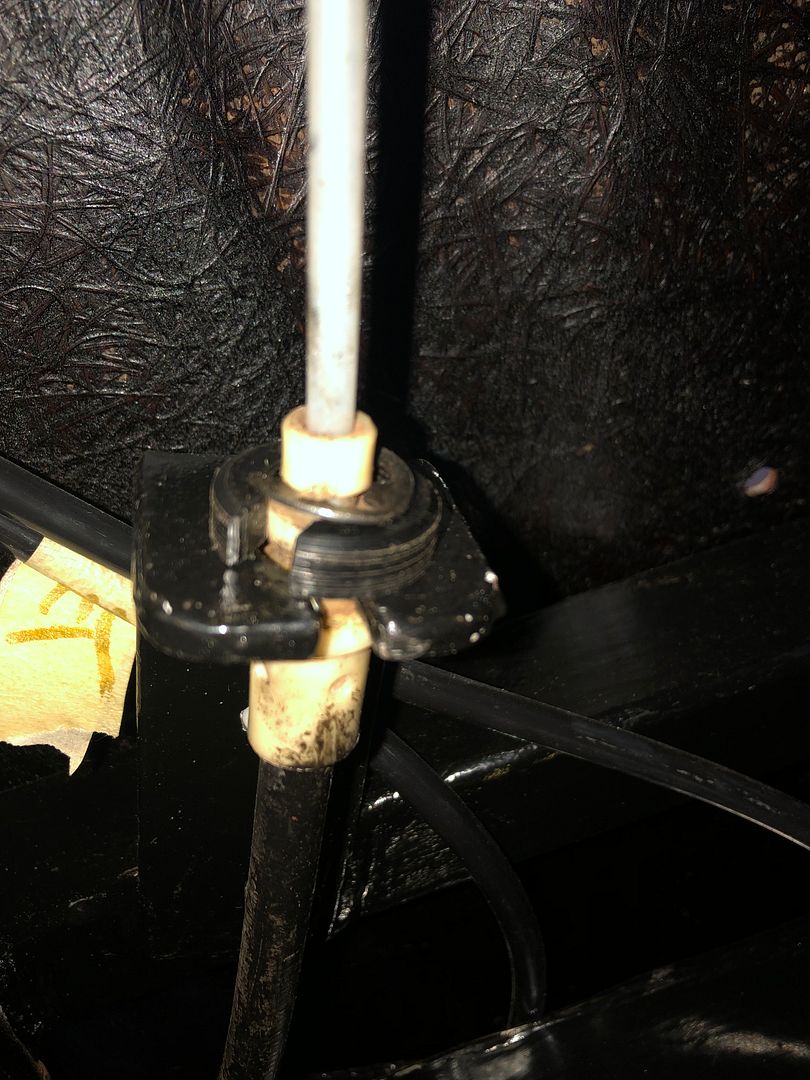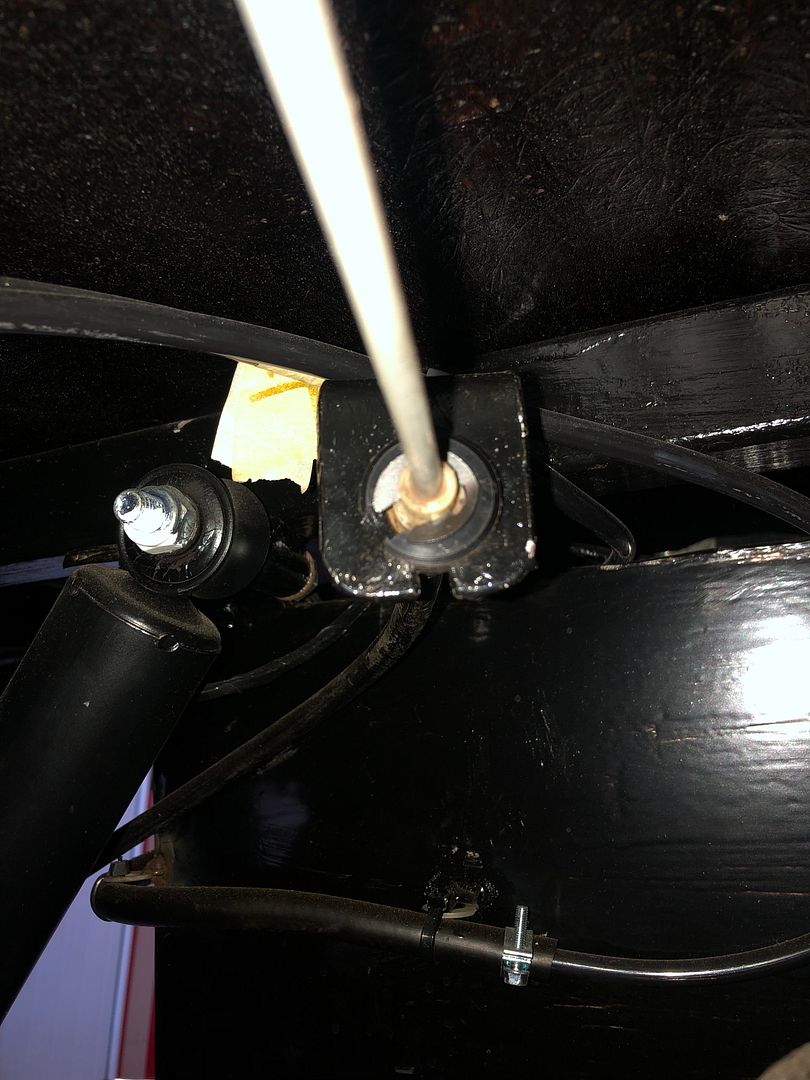 Weekend almost over.
Need to go find something in the garage though.