Not strictly a barn find, but good enough to shelve any plans of doing any Hotwheels anytime soon. Yesterday, my Boss tasked me with dealing with some bits and bobs that were his fathers (also my Boss (RiP Sir)) who sadly passed away last year. These bits included some tools, some model railway bits ,nothing spectacular and will be dealt with in due course, mainly because I have something else to happily occupy my time with.
Its not a bad, grainy picture, its just grubby, and coooooooool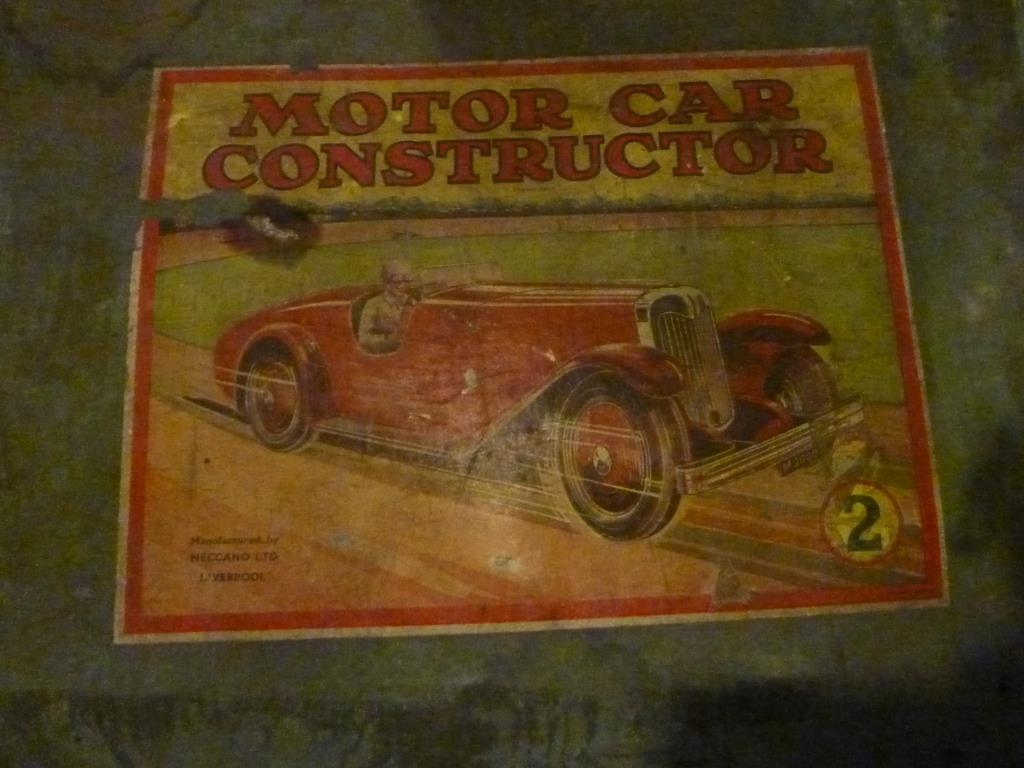 A little bit of research suggests that its far older than I first thought, but ive yet to work out if the dates are for the car on which its based on, or the model itself.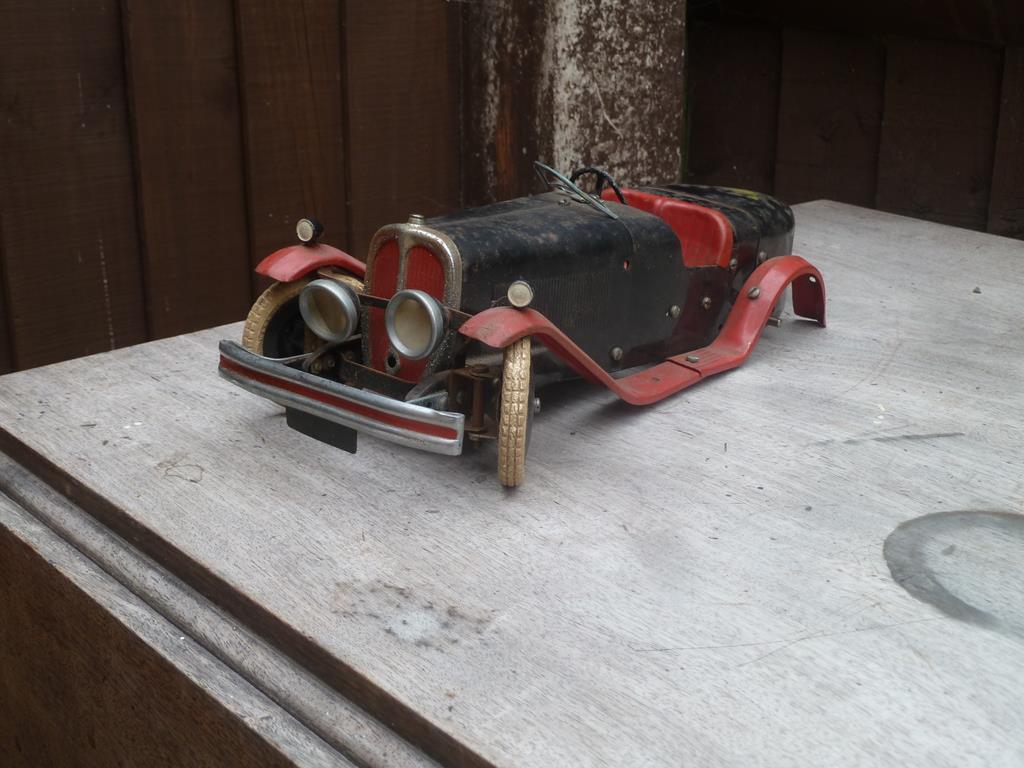 The original plan was to ebay it for him, but I cant bring myself to do that, it seems a bit of a waste. Its well patinad, bits are comming loose and its not in one piece. There is a small pile of parts that come with it, but until its back in one piece I cant tell if its complete. So, instead of selling it, ive tasked myself with giving it a sympathetic restoration, simply because I want to, I shall then hand it back and they can decide what to do with it. It will probably need afew nuts and bolts which should be easy enough, but parts that are particular to this car might be a pain to get if it really is 90 years old.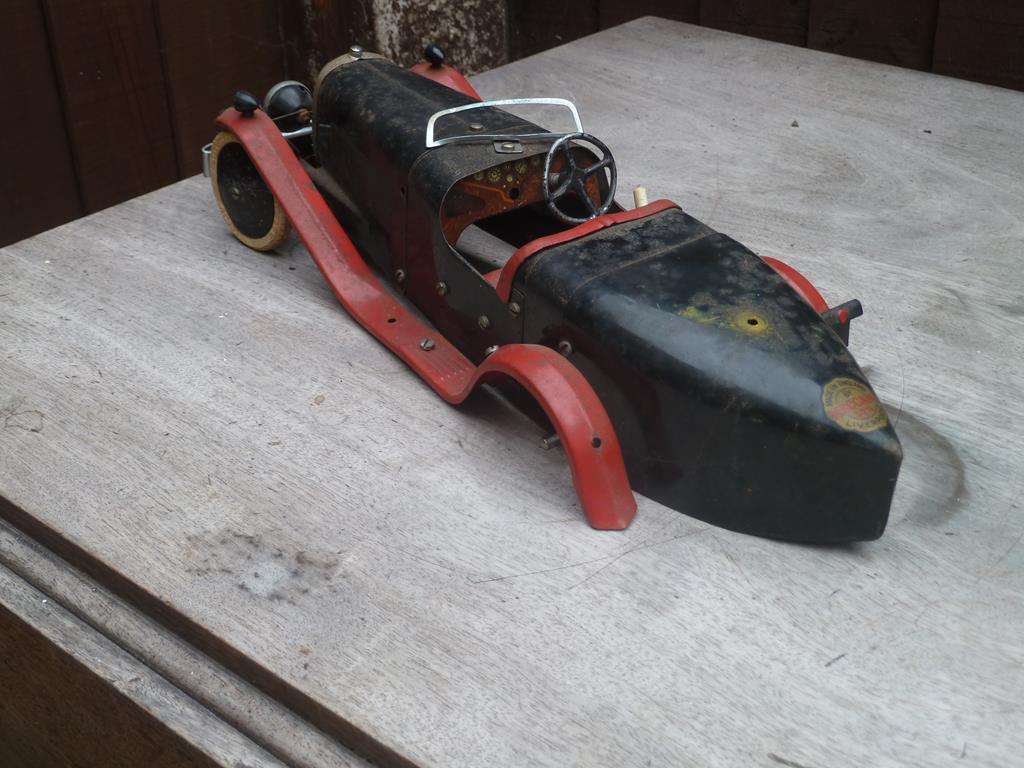 These are most of the bits that came with it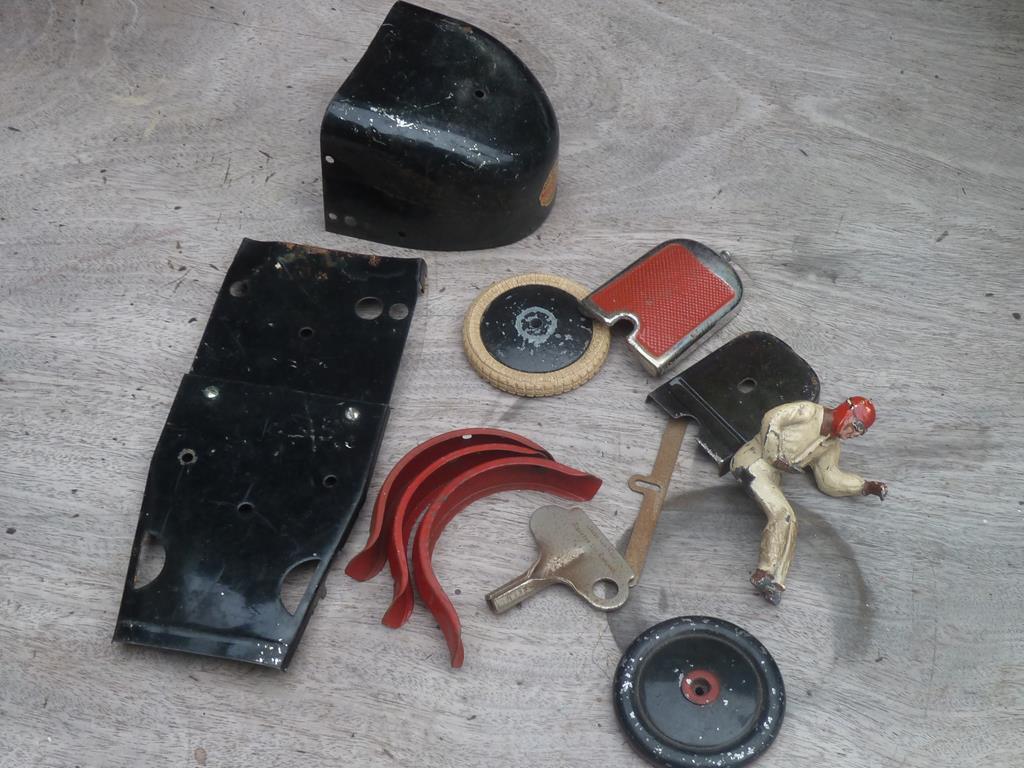 It also comes with instructions and an original unused lighting kit. Possibly rarer than the car itself. The bulbs are still stuck to the inside of the box.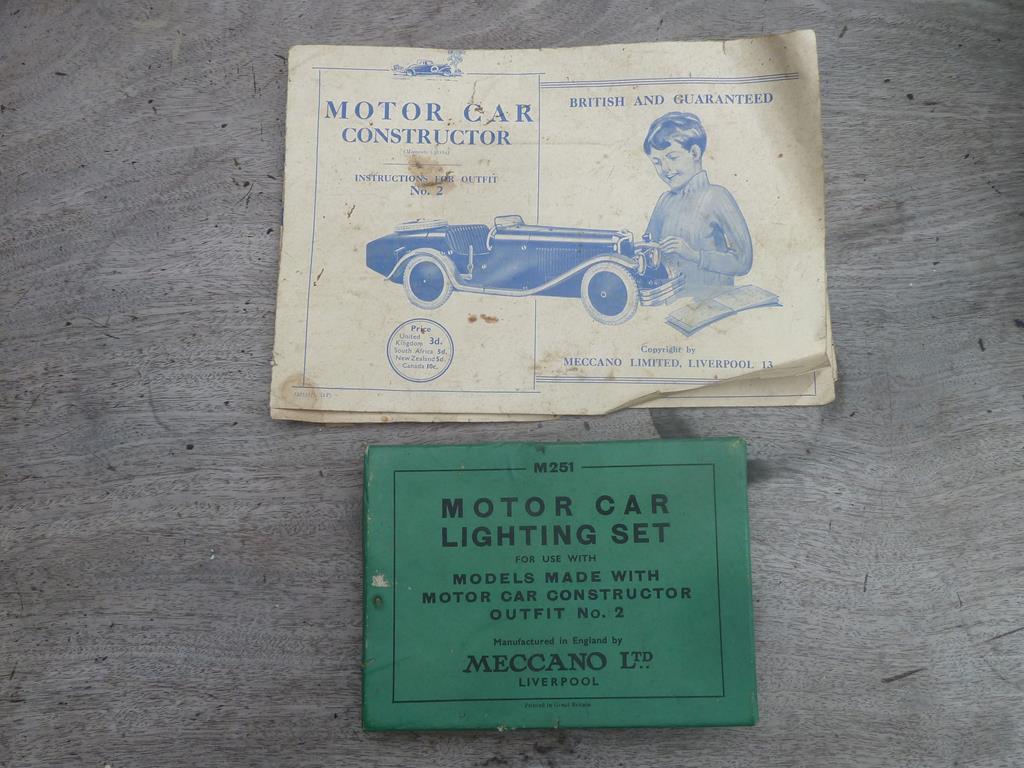 The windup mechanism doesnt seem to work properly, but it does have the key. I plan to keep its patina but clean it enough to tidy it up and paint a couple of pieces that have lost their paint completly, they are only brackets but will help with the overall appearance. There are afew bits that are bent, but should straighten easily enough. Really looking forward to this.