Like I said in my 'new member introduction', I'm pretty lazy when it comes to writing about my projects. I guess this one's a bit easier though, since the actual work on this particular car isn't that involving. Also, it's pretty hard to find project stories about old Opels in general, especially if they're not the Manta B variety. Keeping that in mind, I'll try to add some of my own in the world wide web, for someone that might be interested.
So, I've had a running Manta B for a few years now, and almost the whole time I've craved for a 70s Opel to accompany it. I first bought a '75 Ascona A project, that turned out to be rustier than expected (when has that ever happened?). The Ascona has turned into a long term project but I still kept my tabs on the ads. Then I found the subject of the story. It was an unfinished turbo project, five hours from where I live but the price was right. I got on the phone and negotiated on the price of the roller, without the half finished turbo CIH. I've never been that interested in forced induction, least of all on a 70s "mid size" Opel saloon. It just doesn't fit the image in my mind.
Main criteria for buying this Rekord were that it had no real bodywork issues, and that the seller could back that up with project photos. Also, a good thing was that I was practically the third owner of the car, and the first owner or his son had it from new until about 2010, and it had sat in barn from 1994 to 2010. Likely because of that kind of sheltered life, it had been spared from being mistreated and driven in the winter.
One full day of driving got it home, from the eastern part of Finland. It looked good from five meters away but like the seller admitted, he had half-assed the prep work, and then painted the car himself in less than desirable conditions. The color was just some yellow off the shelf and had a bit too much green in it for my liking. I had my mind set on some kind of factory yellow. So the same day we picked up the car, I dropped it off to my friends home for a re-paint. The goal was to fix the previous mistakes and change the color to Opel's 'Signal Ocker'. I decided to leave the engine bay untouched for now.
I guess I should point out, that as solid and unmolested as this car is, I'm not going to stress out on every little detail on it. I already know what it's like to own a car like my Manta B, where I get all sweaty when I realize I have to get off of the tarmac and onto a dirt road, or if it's going to start raining etc. I'm not cutting corners with this one but let's just say that not every spot of surface rust is going to get the sand blaster/epoxy/urethane treatment. It's not like it's going to see any road salt, during my time of owning it.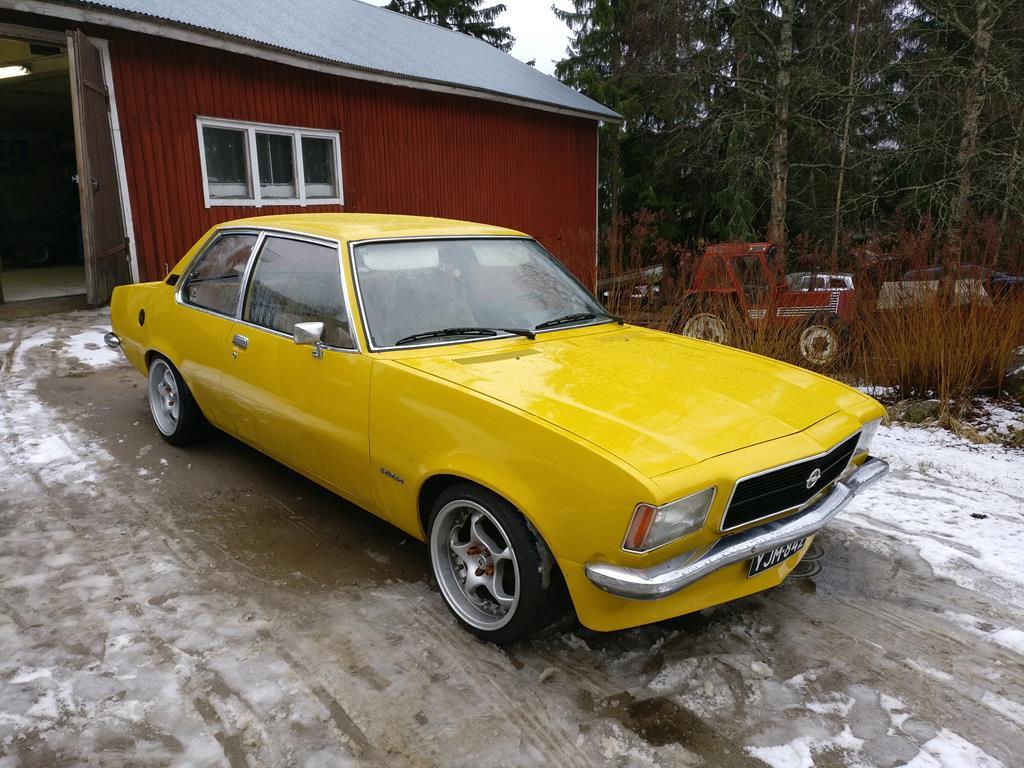 Here it is the way I bought it.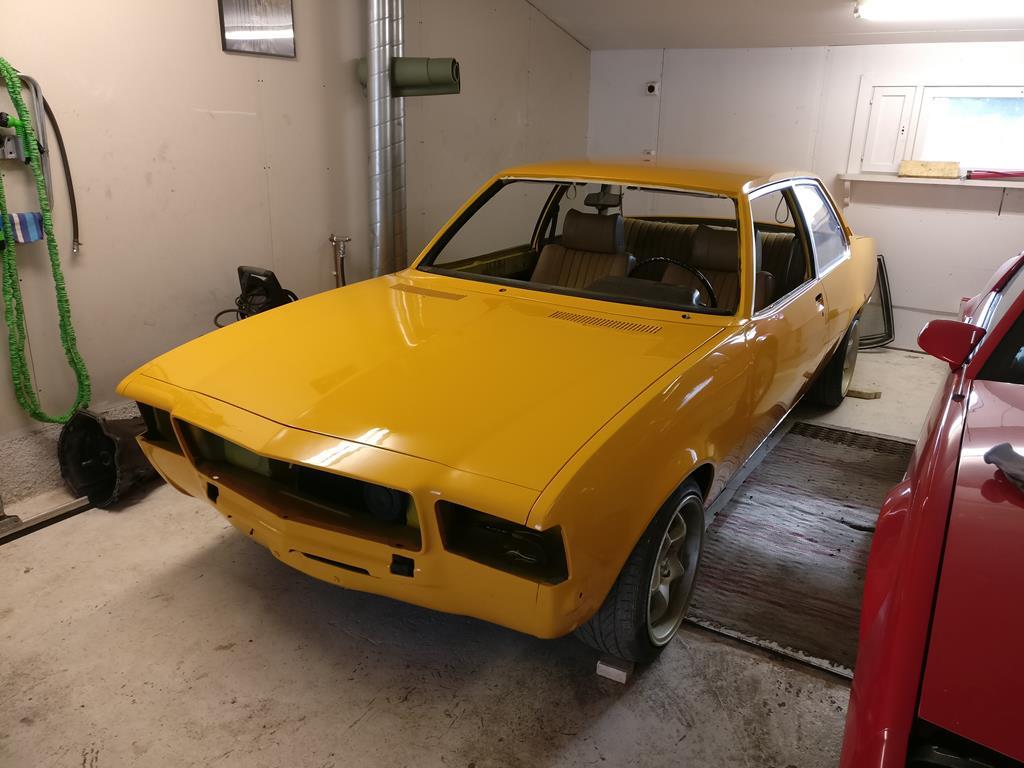 And this is after my friend had his way with it.
That's all I have time for now. Is anyone interested in seeing more of this?