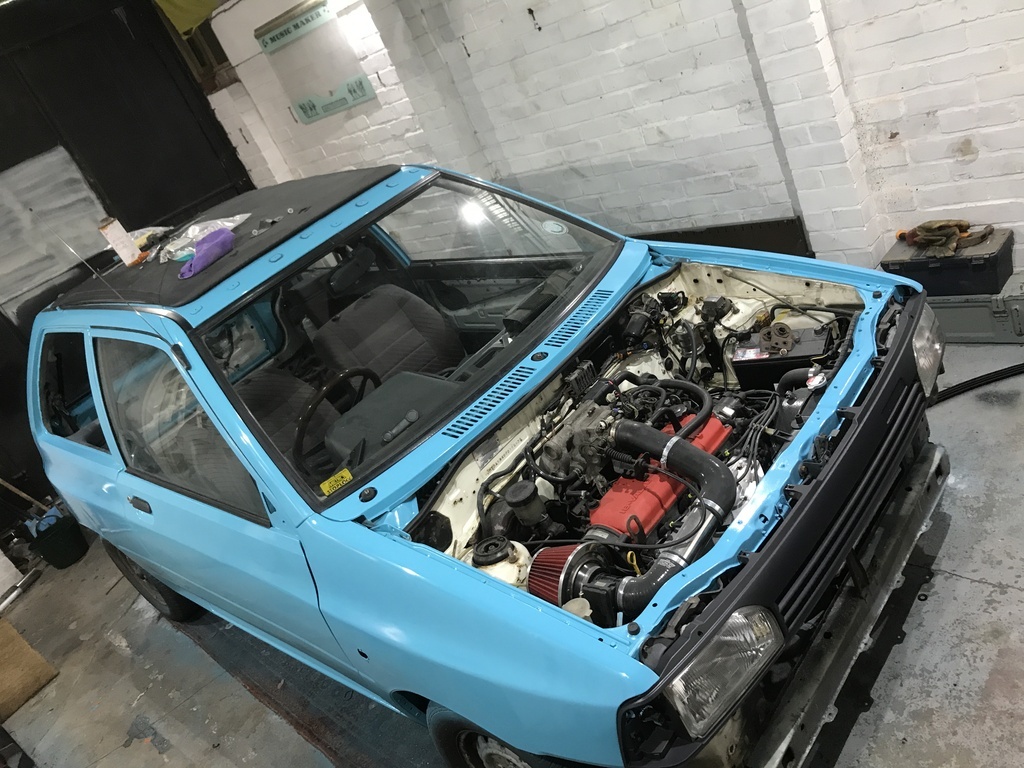 Re-Painted the grille with grey bumper paint because it was all.. weird.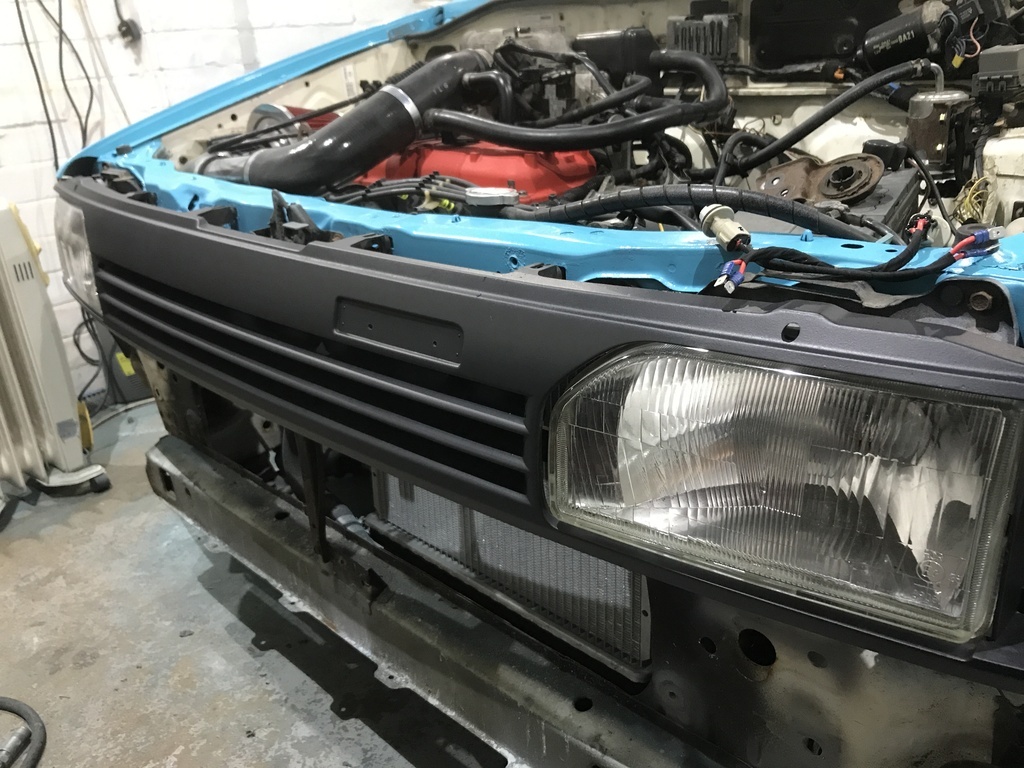 Mounted the front bumper and lights, front bumper didn't actually fit the irons, not a huge surprise. Had to redrill the holes in the bumper to line up with the irons but no big deal.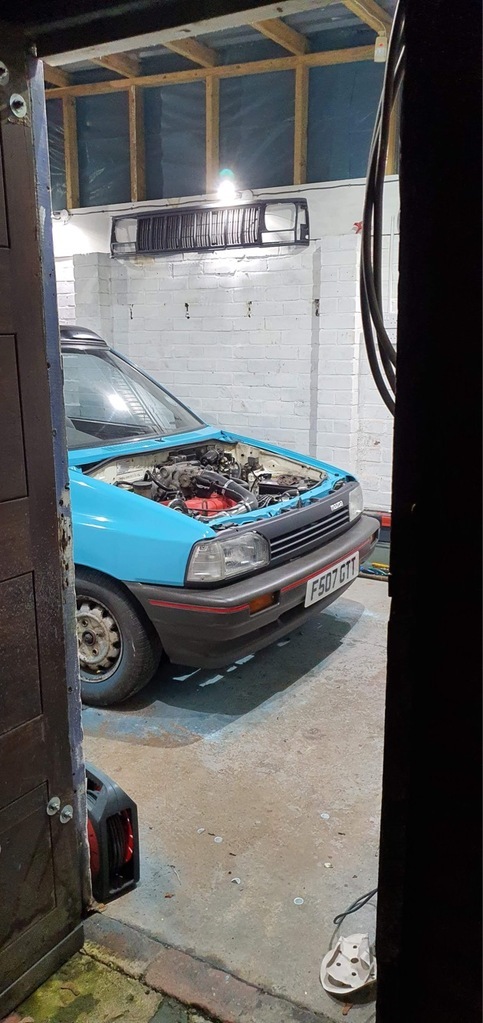 Tailgate and such all assembled. Had to make new tail-light gaskets from mouse-pads, easiest way to get neoprene foam. Rear bumper mounted and fitted so it doesn't sag under the tail lights.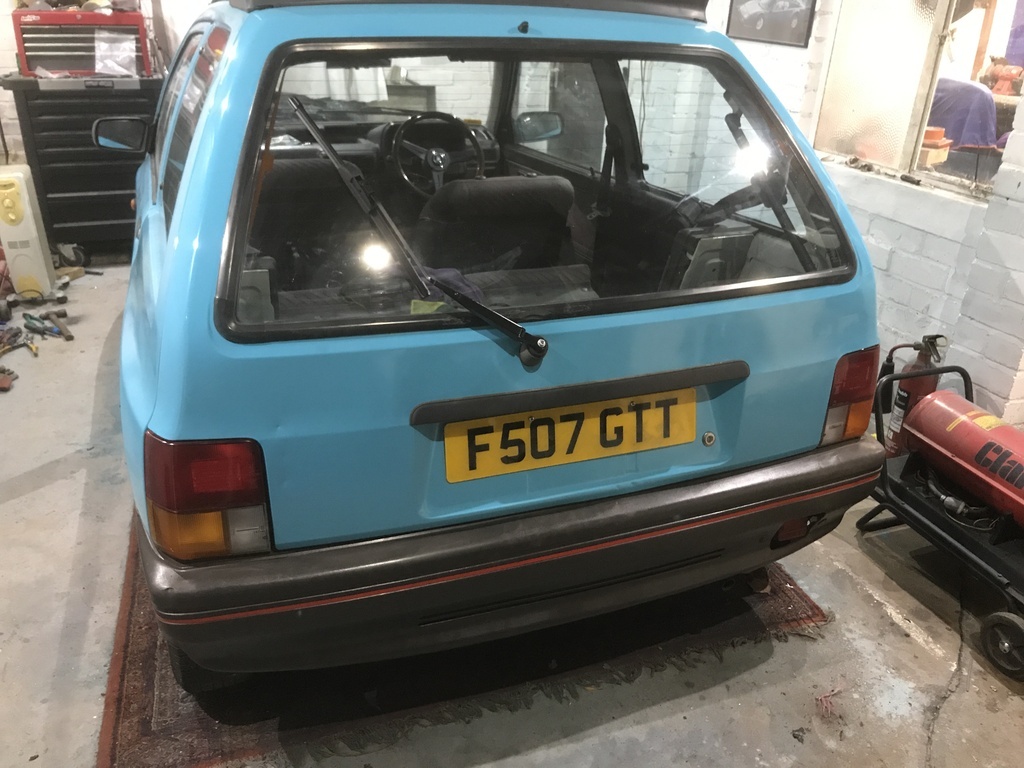 Still find the finish impressive for aerosol.