&nbsp
If I need a moment of clarity, please state it. I normally don't post up about stuff this new. But I have no idea else about what to do, besides set fire to the car.
I'm in the process of changing the aux belts on my Mondeo 2.5T. On this engine, if the belts slip off due to overstretching or they break, they can ruin the engine due to go into the cambelt. Mine have been squealing for a while.
Below is a diagram of the belts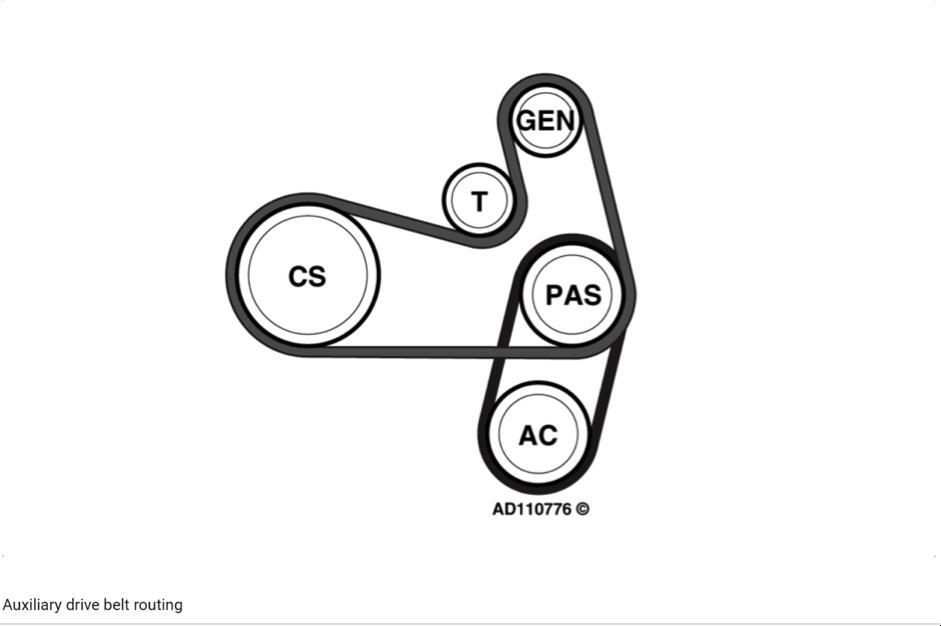 I've removed the belts. If anything, that was quite easy.
Getting the news ones on is trickier. It seems the old ones must have stretched. The tensioner Torx key is mullered inside on the main belt. That's not a problem. I can buy a new one and put the belt on. It would be much much easier to do and not muller the key inside with two people but it's the way of the world.
The Stretch belt I have no idea about. I am at the end of my tether. As you can see, the PAS pulley is a Duplex pulley, with both being the same size. Ford do have a tool for this belt, but this is not available in the aftermarket, I suspect due to too few Mondeo 2.5Ts being around (the Focus ST runs a different setup as that doesn't have a subframe like the Mondeo's in place.
Below is the tool : 303-1288, with another from another model the car it's used on.
I have tried a Stretch belt tool (the circular type) on the AC compressor, but the belt will not stay on, and access is crap for this! Loosening off the compressor on mine isn't an option as they are in there very very tight (1/2" Ratchet wouldn't budge them) and I suspect I'd break a casting on the engine if I went more brutal (breaker bar or rattle gun on a 10mm headed bolt).
To me, the problem seems to be that the AC belt goes on the very inside of the PAS pump pulley, hence why the normal tools won't work.
You heard me say this! I curse word hate moderns!! Or rather ones with a curse word design! The E61 535d and my E46 M3 belt designs are a walk in the park in comparison!
Besides either ditching the AC or setting the car on fire, do you folks have any suggestions?