Fresh&Minty - modifying vehicles of the unique variety to keep the roads interestingSpec ListExterior
Wiper jet holes smoothed on front panel
Washer filler hole smoothed on front panel
Badge holes smoothed on front panel
Aerial holes smoothed on a pillar
Bedford Rascal front bumper smoothed
Door mirror mount holes smoothed
Front arches cut and tubbed
Custom fabricated lower side panels
Custom fabricated lower rear panel
Rear tailgate widened 4"
Bed cut to allow wheels to poke through beneath Chevy wheel tubs cut and welded on bed
Alloy fuel tank located under bed
Oil filler relocated to under bed
3" chrome peep mirrors
LED 7" front headlights
Stealth LED tail lights on custom brackets
Hundreds of dents and holes repaired
Ifor Williams canopy resurrected and window added
Magnetic rear reg plate, reg light, and fog light to allow removal and concealment at shows.
Custom HONDA domed badge on tailgate
Interior
Flocked dashboard
Astrali dished steering wheel
Chrome rear view mirror
Seat covers swapped from donor van
Door cards swapped from donor van
Brown seat belts
Wooden gear knob
Wooden handbrake handle
Handling
Hydraulic suspension
7" maximum drop
Raised front suspension turrets
Custom rear 4 link setup
13x3.5" Image Billet 19 3 piece front wheels
13x5.5" Image Billet 19 3 piece rear wheels
145/60/13 Hankook K715 front tyres
175/50/13 Yokohama A539 rear tyres
Performance
Cone air filter
Full stainless steel custom exhaust system
Standard 2 cylinder 545cc engine because life moves pretty fast and if you don't stop and look around once in a while you're gonna miss it!
Awards
August 2018 - Fueled Society - Judge's Choice
November 2019 - Ultimate Stance - Top 20
August 2020 - Japshow Lite - Best In Show
September 2020 - Yakushi Show - Best Retro
September 2020 - Mimms Honda Day @ 3 Sisters - 3rd Place Best in Show
March 2021 - Virtual Pride of Ownership Winner @ NEC Restoration Show
—————————————————————————————————————————————————
1985 Honda Acty Background History
Many people assume this is a recently imported JDM truck but Honda officially launched micro-trucks in the UK in the late 1970s, most famous as the original camper van used in the Sooty and friends Children's ITV series, before Bedford introduced their slightly bigger and more powerful Rascal rival.
This particular vehicle was manufactured on 1st April 1985 and originally sold by Boston Motor Cars in Hyde, Cheshire. It has bounced around the UK, living in ... Manchester (1985-1992 and again in 2012), Colchester (1992-2009), Bolton (2009-2012), Knutsford (2013-2015), Chippenham (2015-2016)
I took ownership in March 2016, and the mileage went around the clock on my faultless journey home so the clock shows the mileage in my ownership (+ 100).
I'd been after a microvan for years since falling in love with Bedford Rascals when I was 12 or 13 in the early 90s, I don't know why but I just always get attracted to strange vehicles (smart cars and Nissan cubes featuring in my car history) and this was the first time I actually committed and bought one - primarily down to its mint green paint scheme.
In 2016 I lowered it on custom GAZ coilovers up front and fitted custom 10" image billet 19 wheels and appeared at the Retro Rides Gathering in August and on the WheelWhores stand at Ultimate Stance in November of that year.
I took it off the road in 2017 so I could show my other vehicle at the time, a Nissan Elgrand, but also started making big plans for the Acty, booking it in at Rayvern Hydraulics for hydraulic suspension and custom fabrication to allow for a 7" maximum drop, as I was never happy with the static lows on the rear end.
2018 saw me travel all over the UK, showing the truck in a shabby chic style with drink crates as wheel tubs and an 80s period builders van interior, at the majority of the modified shows. The year peaked with a Judge's choice award at Fueled Society at Harewood Hill Climb in August 2018 and a street machine magazine photoshoot in September 2018.
At the start of 2019 I stripped the truck right down for soda blasting at SBL and extensive body work and a full respray at DC Customs. The original reason for the rework is because I wanted to get alloys on the front end and the only way to achieve it whilst retaining the full drop with split rims was to go 3.5" wide up front but this meant increasing the diameter to 13" to give space for the split rim bolts. The front tubs also had to be rebuilt as a result. At the rear end I wanted to enclose the rear suspension and wheels to give a more standard look so the drop sides were spaced out and rear tailgate widened, and Chevy tubs drastically cut down to cover things above. All the lower panels were fabricated from sheet metal and to maintain their clean look the fuel and oil fillers were relocated to the bed.
Many people asked if i was going for a modern Japanese drift style but that has been done successfully many times by people across the globe, and I wanted to make the truck look as though it left the factory like that with only bodywork changes being obvious to people who know what standard ones look like.
—————————————————————————————————————————————————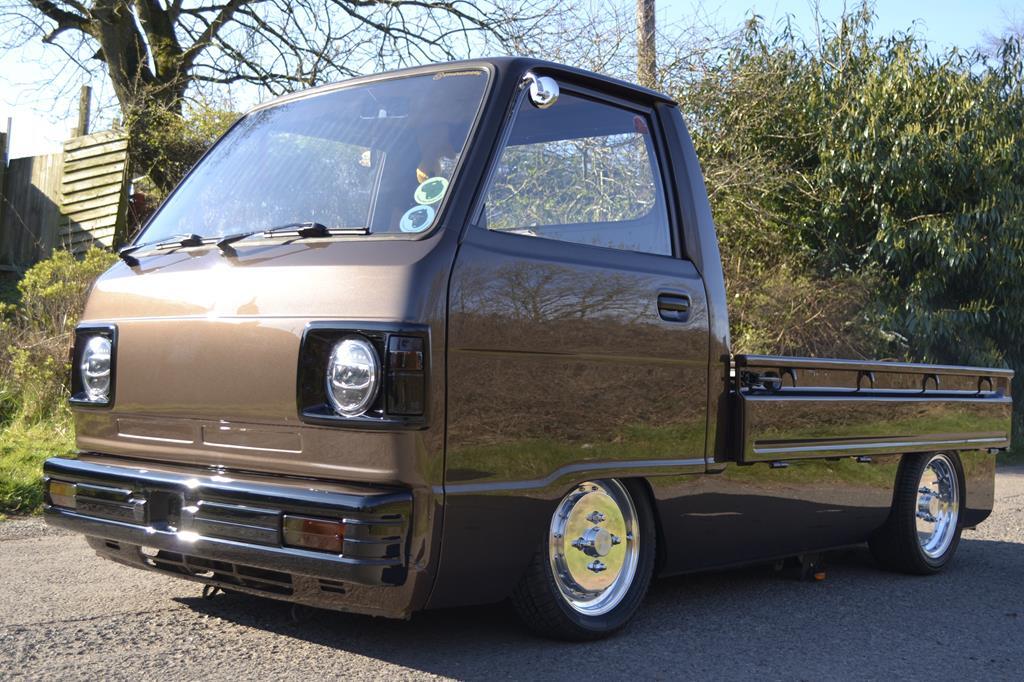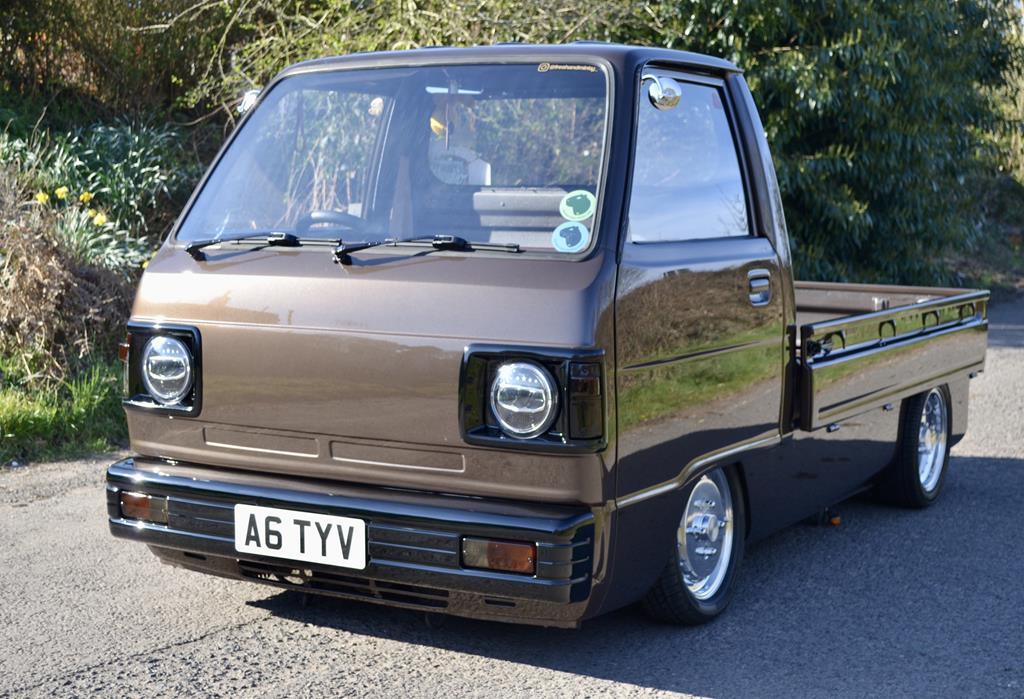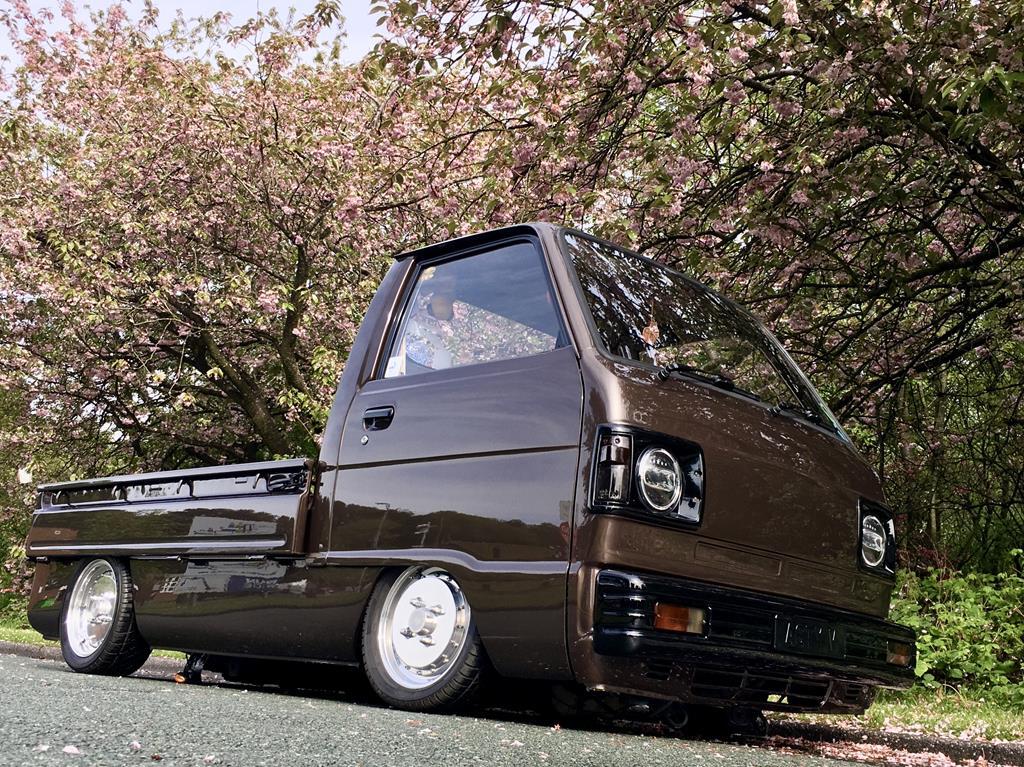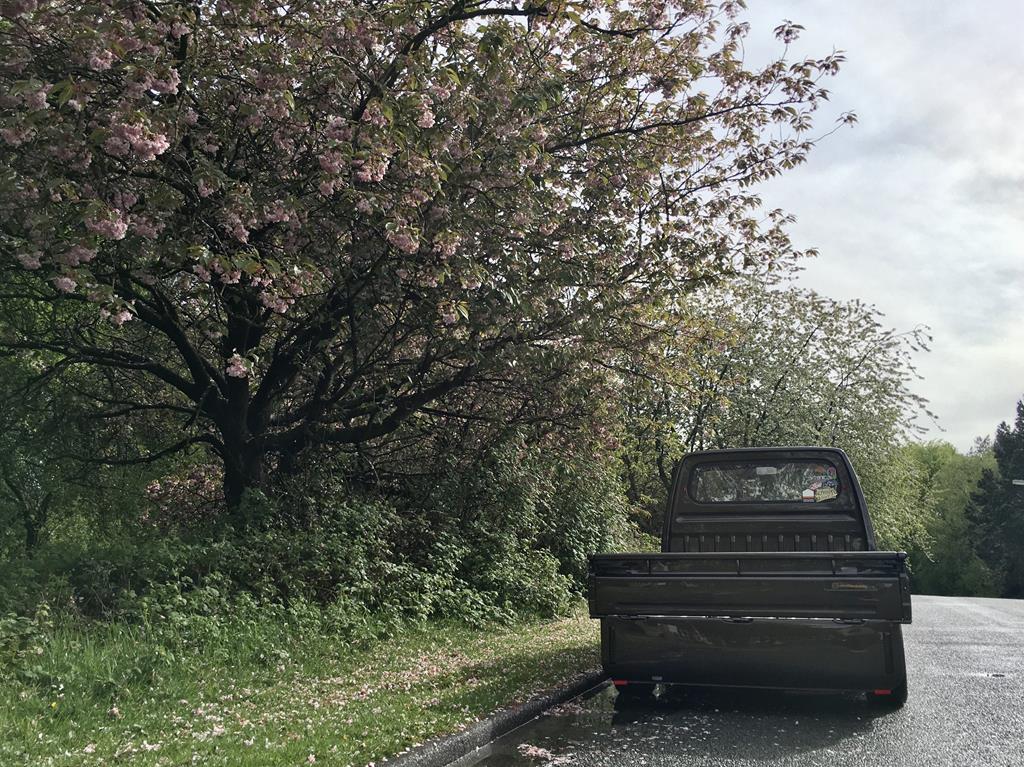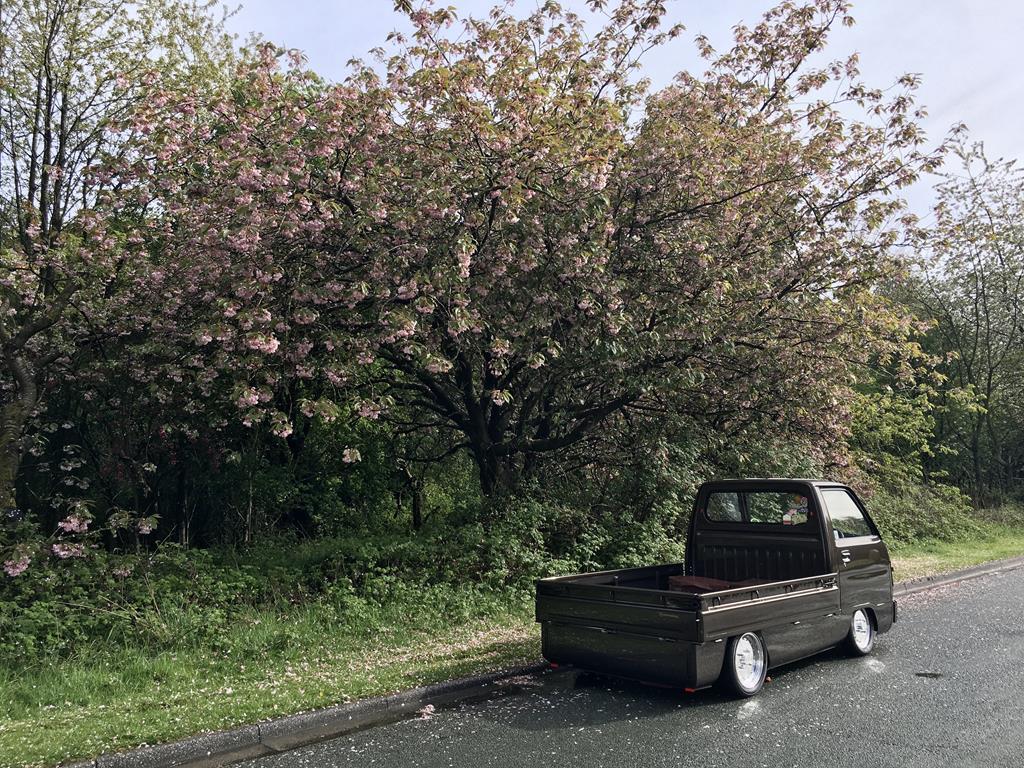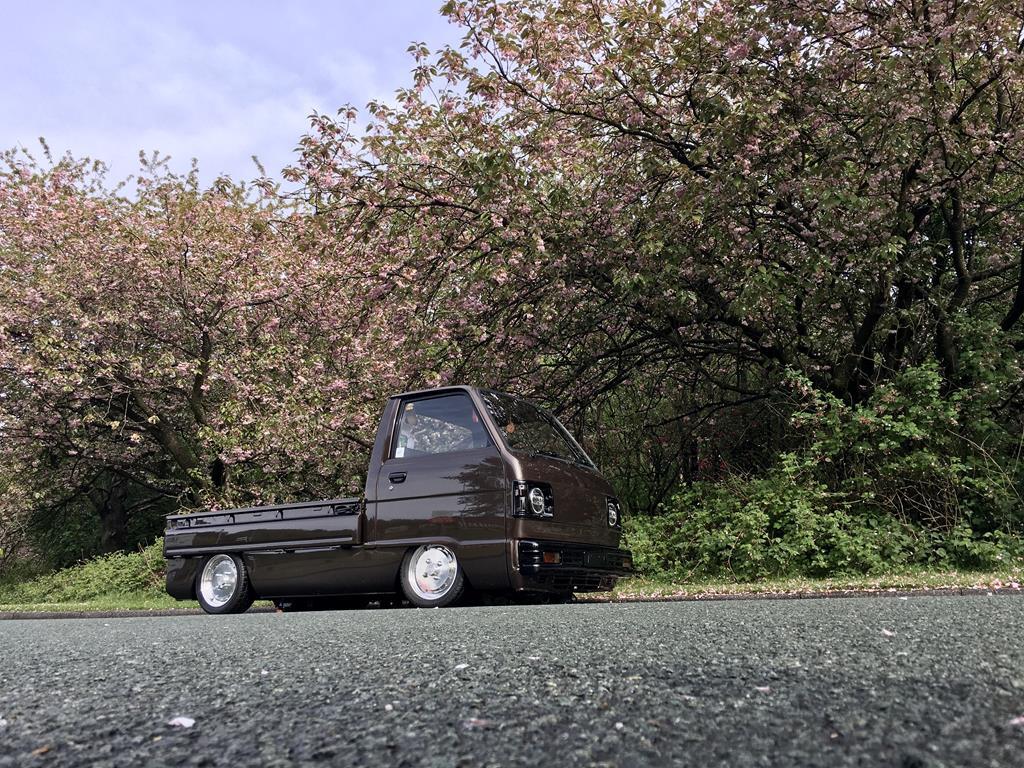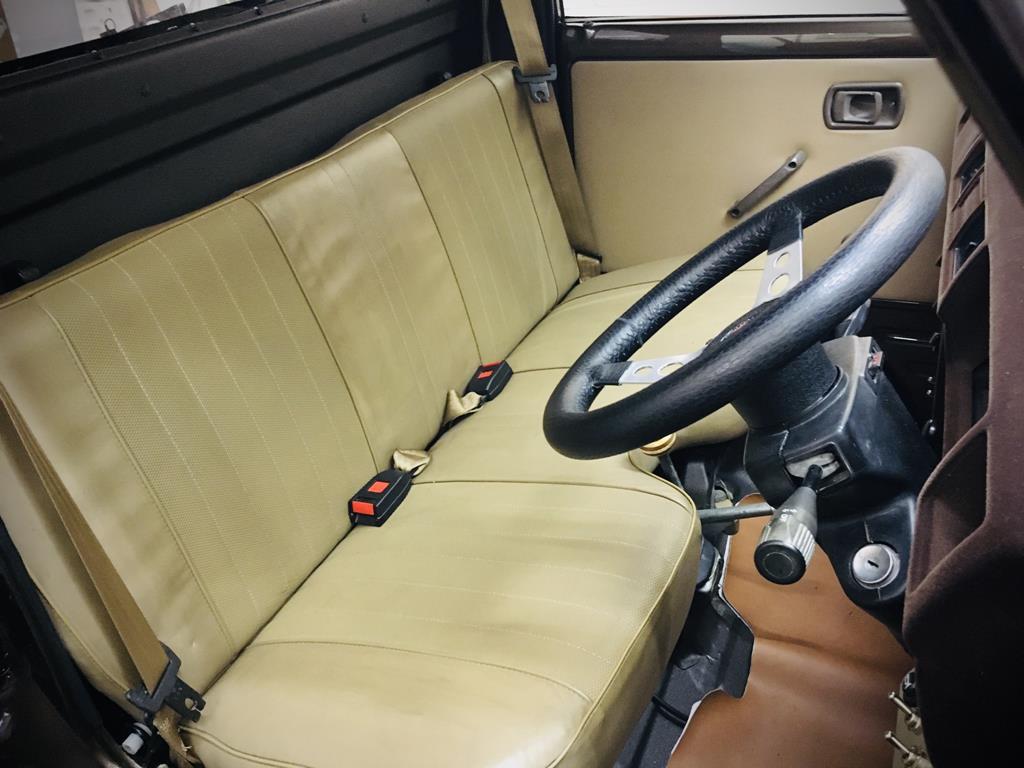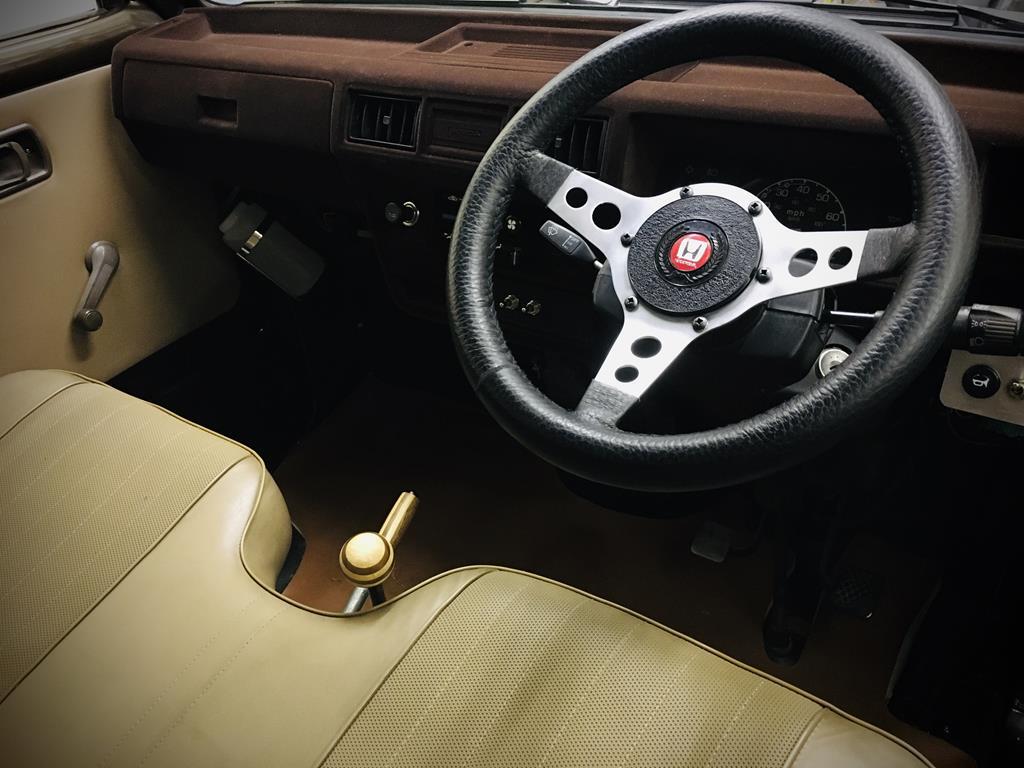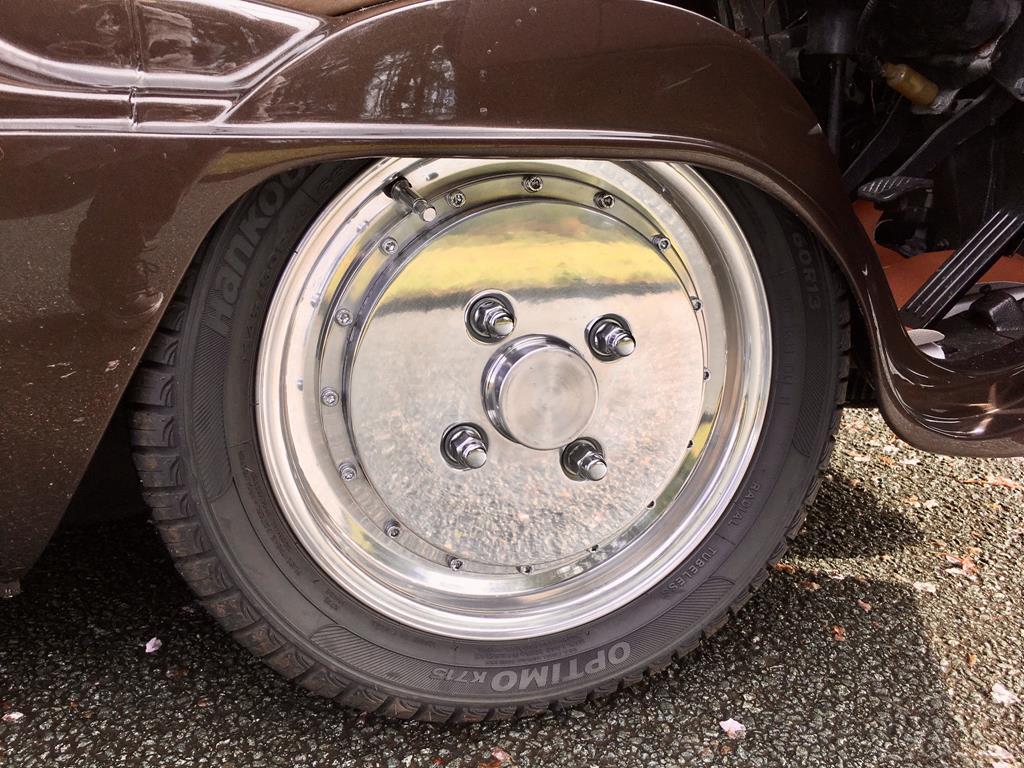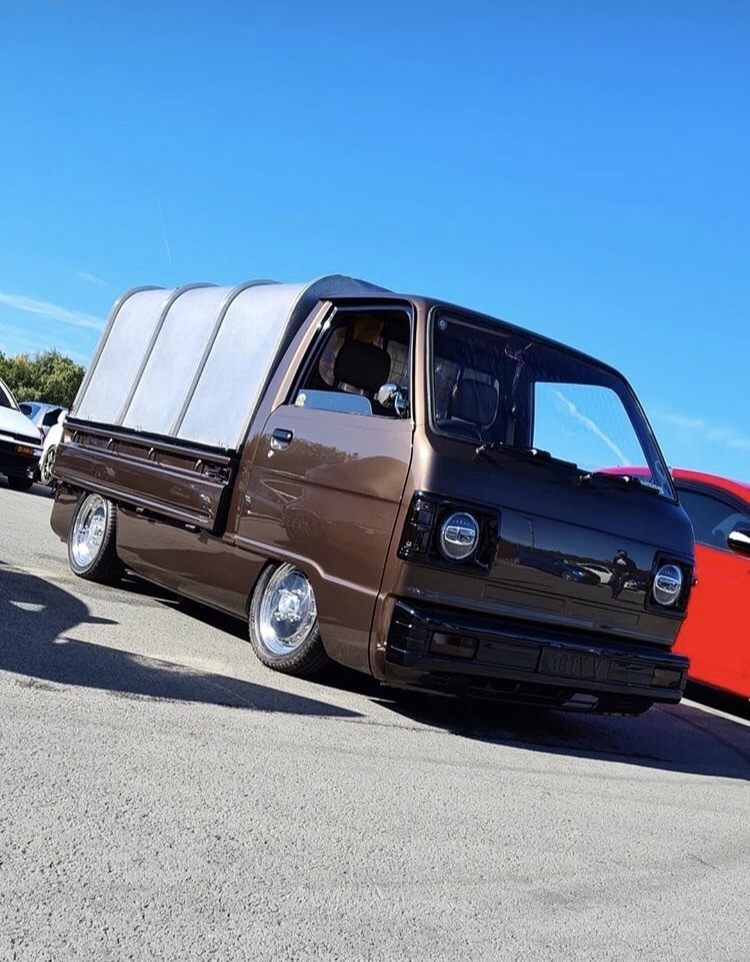 Adding this video here, as dull as it is, it covers detail that a lot of people ask about!

The next video is the feedback based on the above video application for the Hotwheels Legends Virtual Tour...
For the full background story, and progress of the next phase please see my build thread here...
forum.retro-rides.org/thread/188058/custom-honda-hydraulics-suzuki-ignis