Post by MiniDan on Mar 25, 2020 17:09:10 GMT
Hi guys,
It's been a while since I've done one of these! I've got a few new cars in the collection (BMW Z3 2.0 and a Citroen Saxo VTR) but these are going to stay standard so I won't bother with a thread for each so they might pop up in this one from time to time.
While idly browsing eBay recently I stumbled across this Seat Ibiza GTI looking sorry for itself. I've always liked them and immediately realised I hadn't seen one in the metal for many years. I took it to howmanyleft and found (adding together the variations of eight valves) there's not many left on the road and SORNd. The car was based on the east coast so I come to an arrangement with the seller and organised a transporter to collect it.
A few weeks later and I now have this lump of nostalgia dumped in my front garden until I could free up some space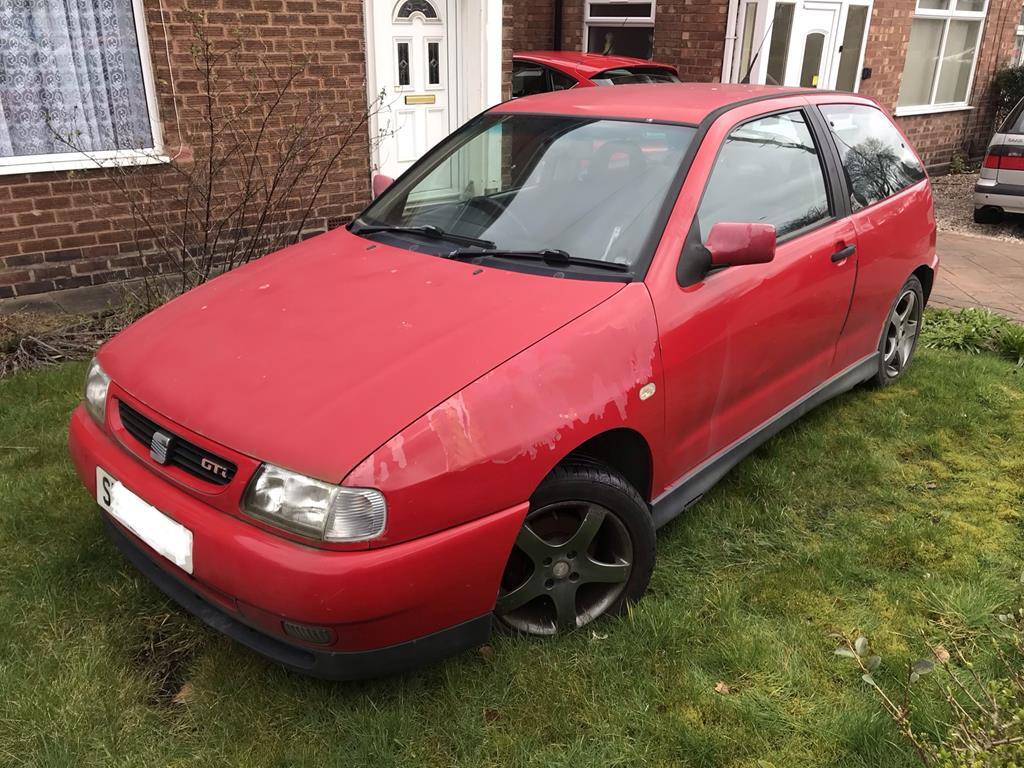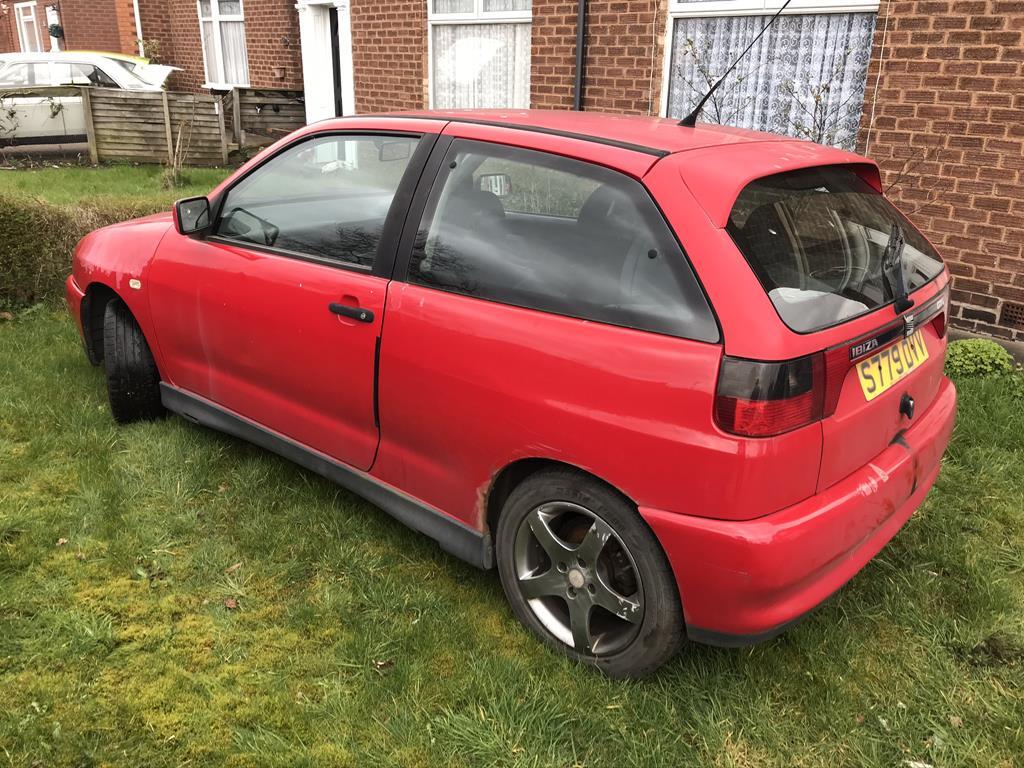 As usual with unseen eBay purchases (I can't be the only one can I?) it wasn't exactly as described and the photos were not the best. The nearside wing has lost most of its lacquer, theres little lacquer peels here and there over the whole car, little rust bubbles here and there and one massive rusty arch, thankfully just surface. One mirror casing is completely shattered and the other mirrors glass is smashed. The bonnet and roof are really faded as well which should hopefully come back with a bit of a polish. The interior isn't too bad with it mainly just needing a good clean but the centre console has a few broken bits of trim and the drivers seat has lost the sponginess in the foam.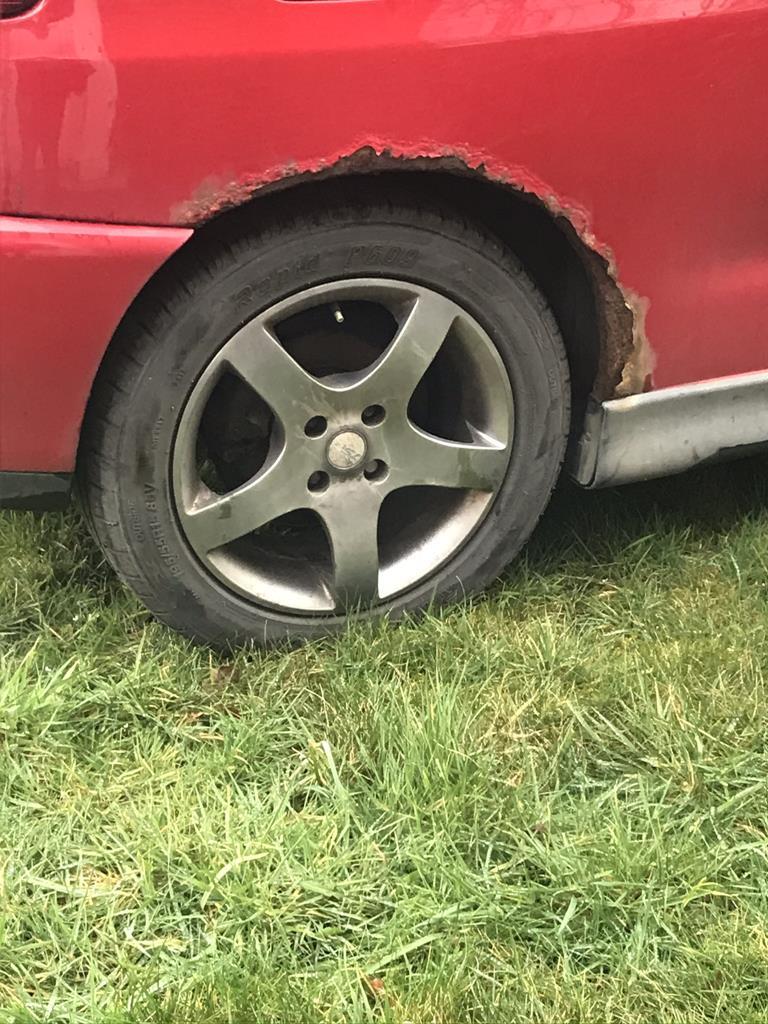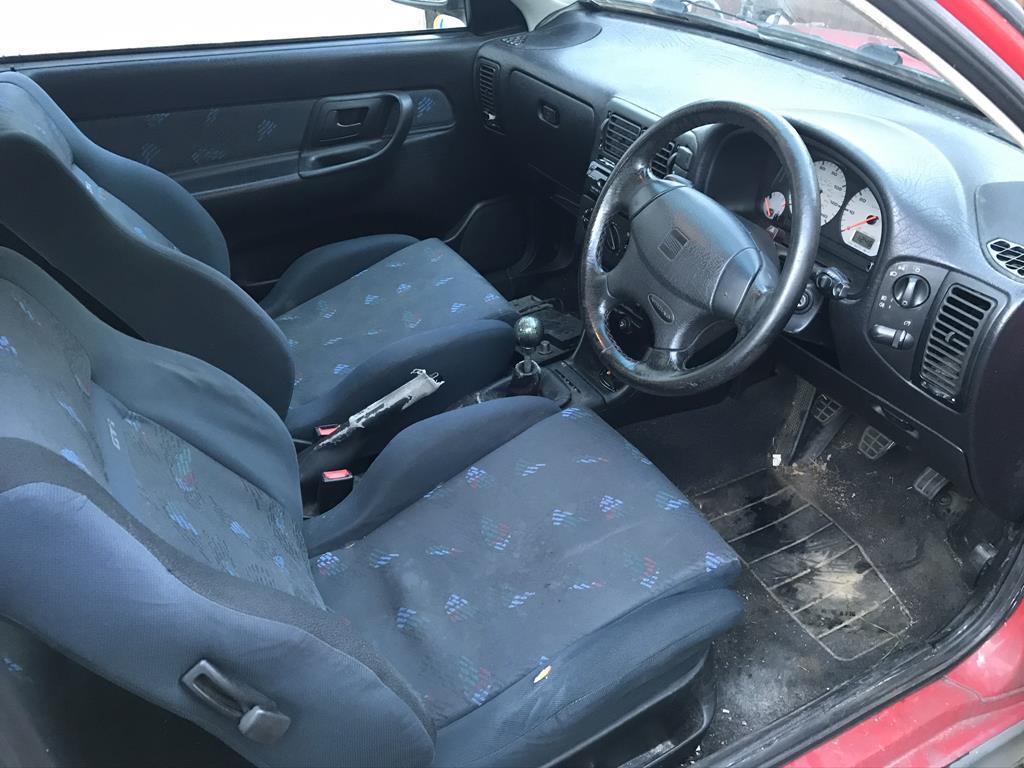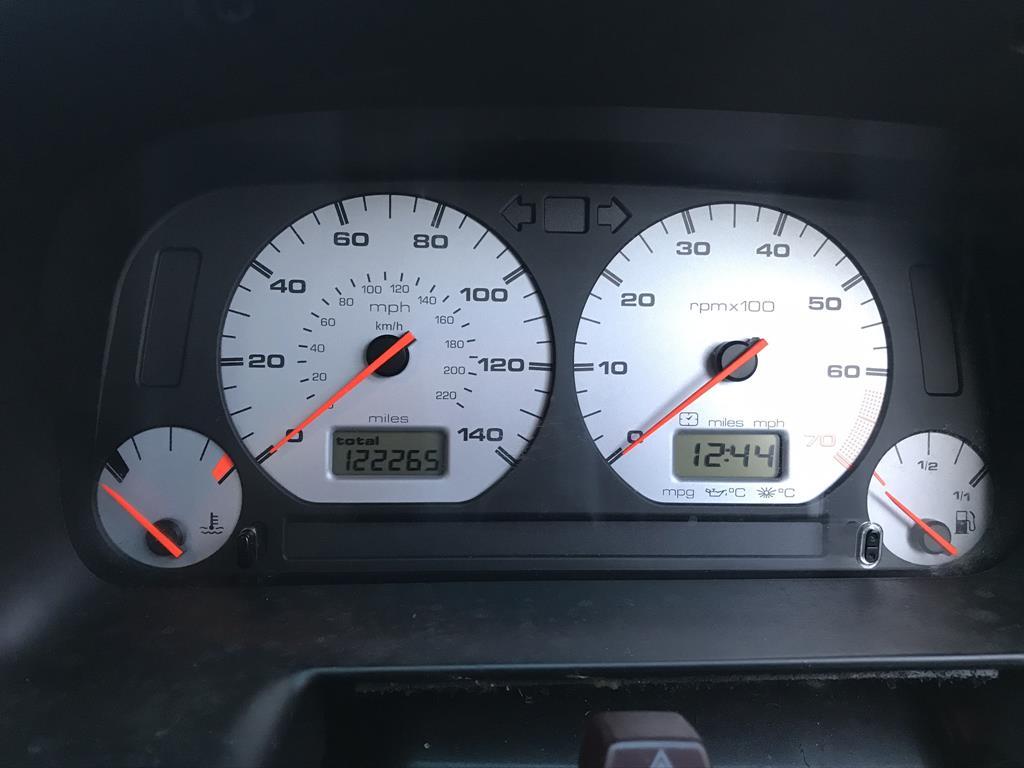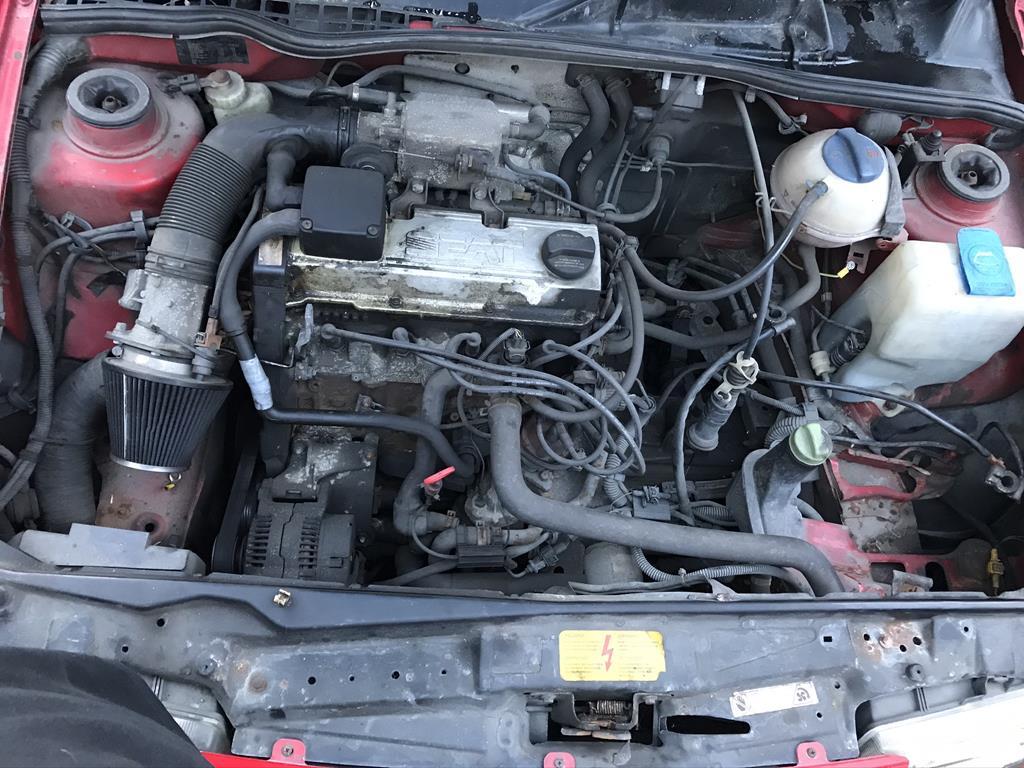 I just about managed to squeeze it into my rear garden.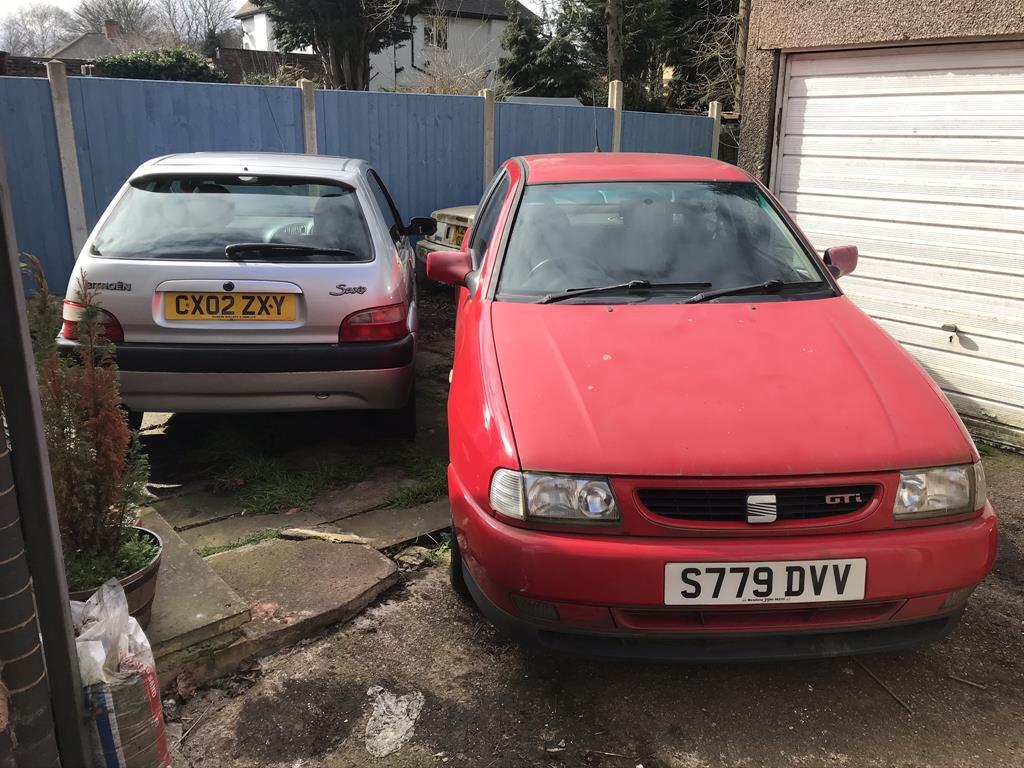 I've ordered two new mirrors which will need a paint and a new bit of trim for the electric mirror button and window buttons. I did repair the original bit of trim but realised afterwards the clips on the back were missing so the mirror button wouldn't stay in place. Next is the MOT which I will be sorting out once the mirrors have been fitted.
Plans with this are to get it back to how it left the factory and enjoy it. I will be doing more to it once I've found out if it needs anything for the MOT/isn't a rusty heap but parts other than service items are looking scarce. Some bits are shared with other VAG group cars but some are Ibiza GTI only.