Not quite to plan, but nearly.....
Sorted another cam belt kit, but had to go pay for it and then it would be at the factors at 12, only problem is the factors are 12 miles away. So went over for 12.30, bits no in, waited for half hour max still not there, gave up set off home and they rang when I was over halfway home to say it was in... so that was a few hours lost to messing about. But I have a kit with the same tensioner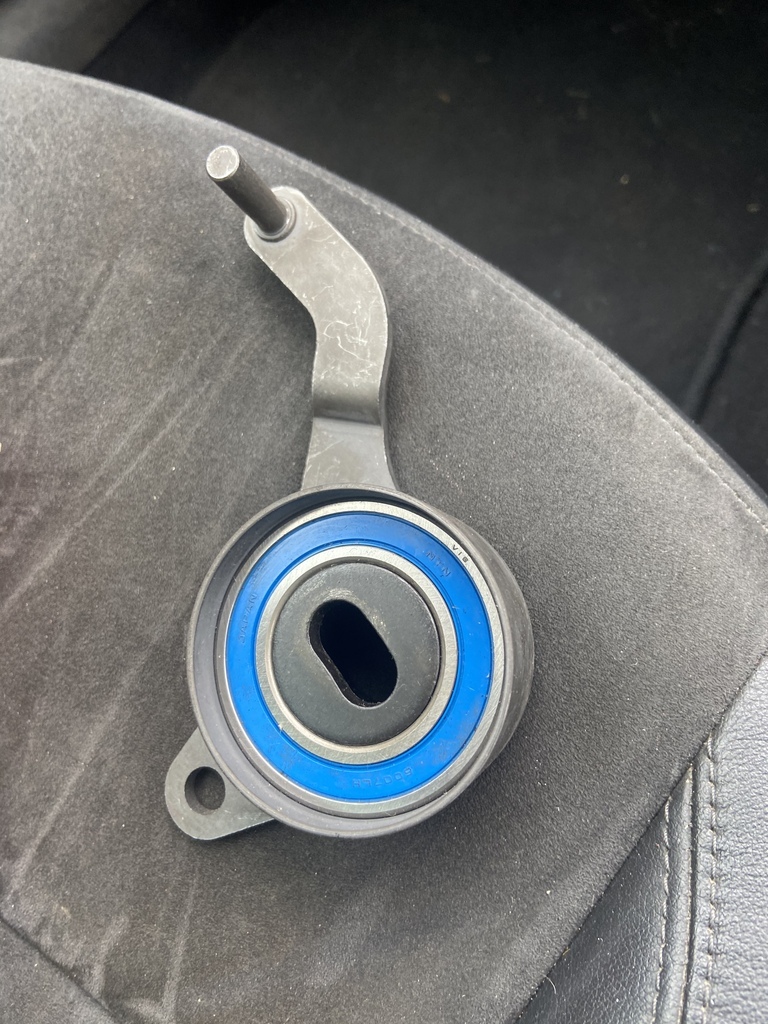 In between messing about this morning we stripped the wiring from the low blow, removed the pipes and hoses then disconnected the exhaust. Tried to remove the starter wiring, but there is a heat shield which you can't get to

And you can't even remove the starter because it's hard up against the turbo oil drain line! The Isuzu was so much better to work on
The annoyance is added to by the coating of oil on everything, I knew it was there... guess I should have jet washed it before we started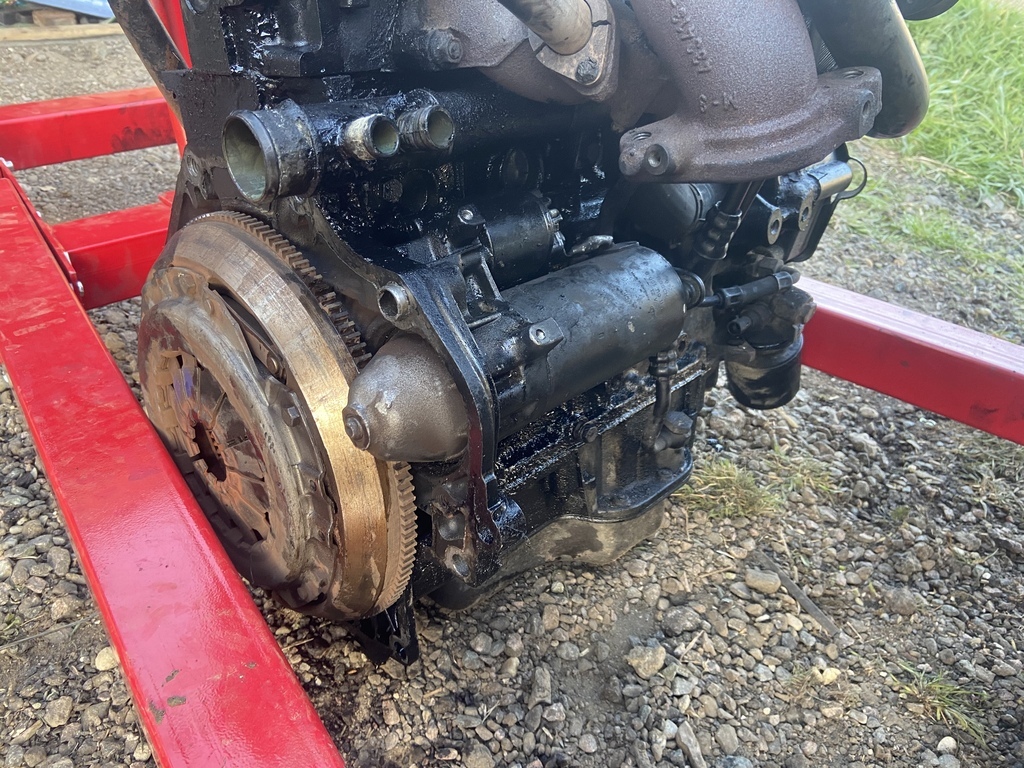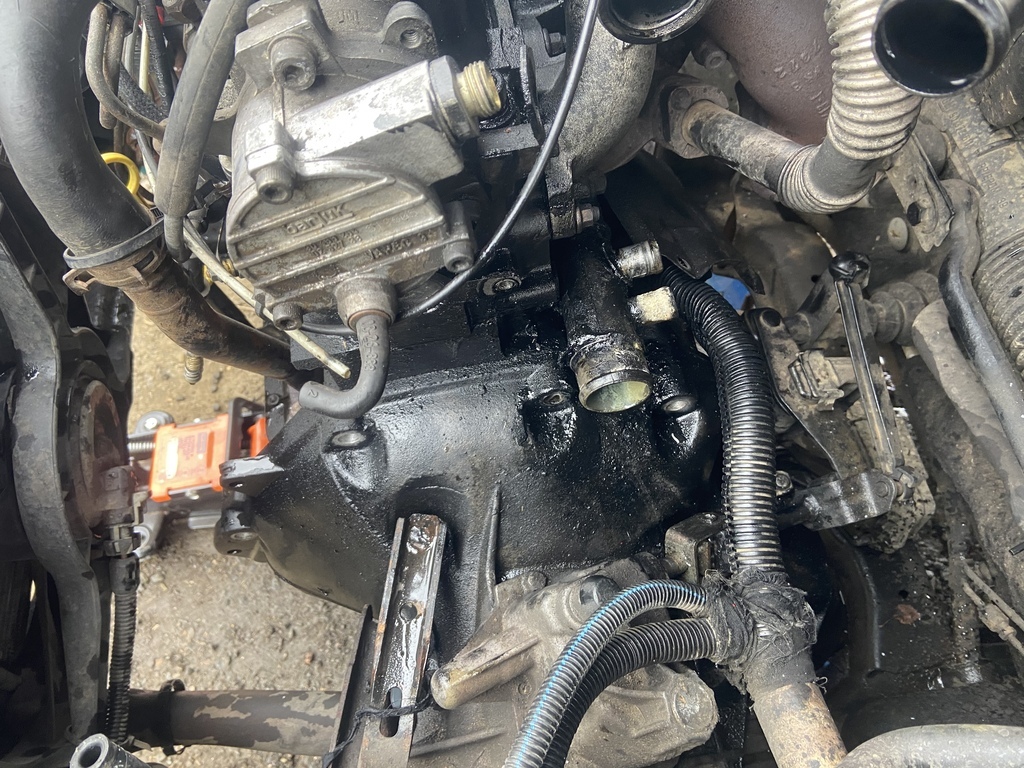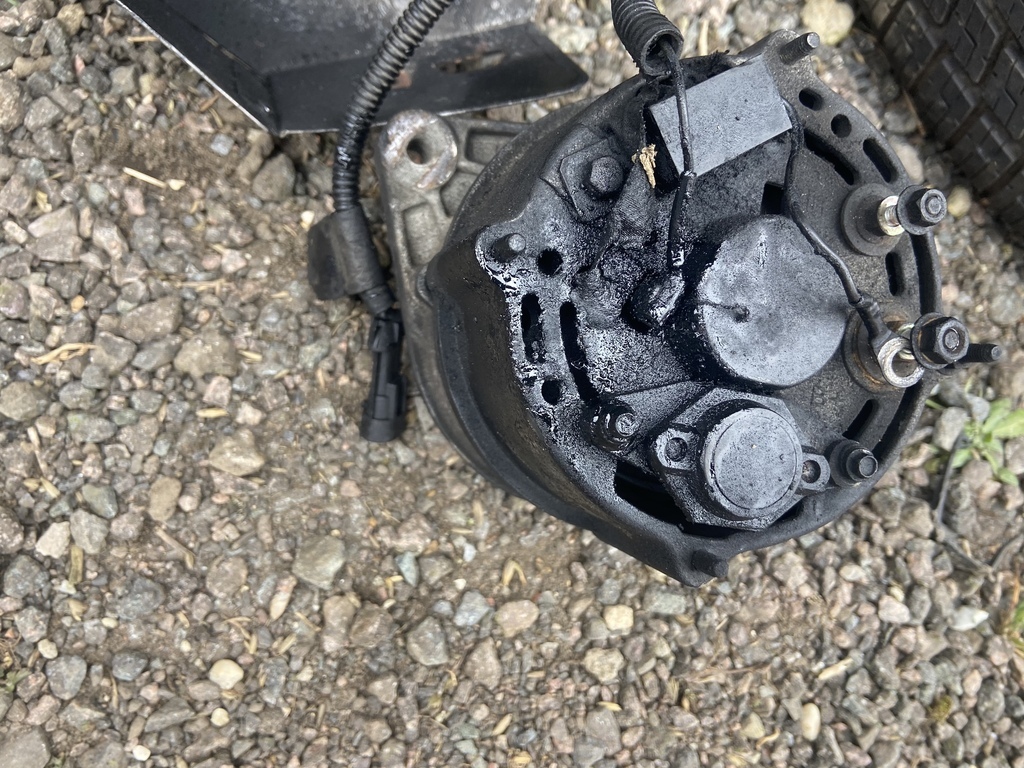 As you can see, we did get it out this afternoon

ended up lifting it up and removing the starter wiring at eye level.
This afternoon we also had some assistance from Ella's boyfriend, Rhys, he's into cars so was up for getting dirty (luckily, as he did
) which meant the three of us cracked on, but also meant I didn't take many photos
Dropped the gearbox, removed the struts and swapped the springs and dampers into the big block legs. Also fitted the adjustable top mounts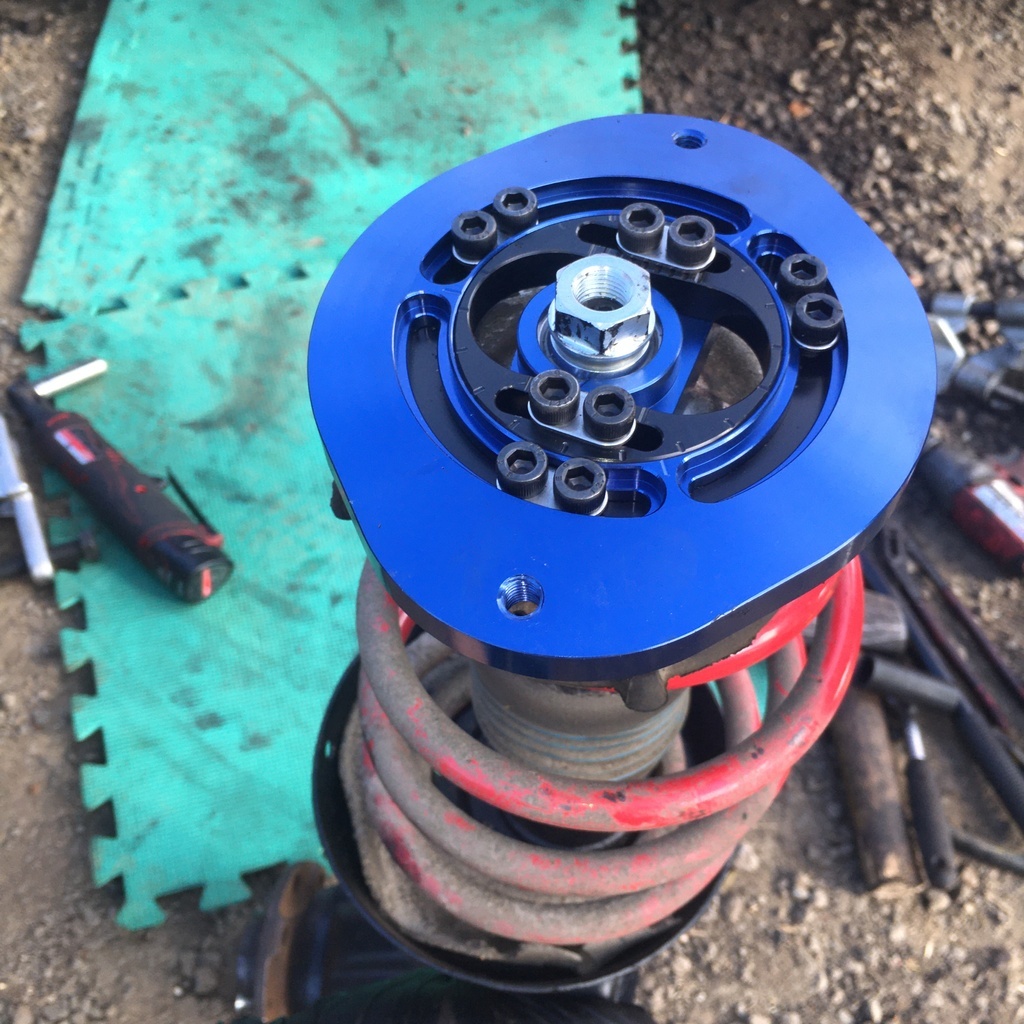 Got the F18 box in, driveshafts etc and it's rolling again
The radiators are different between the lowblow and Isuzu, so swapped them, removed the extra oil cooler that was fitted at some point.. and we've started swapping out some of the hoses.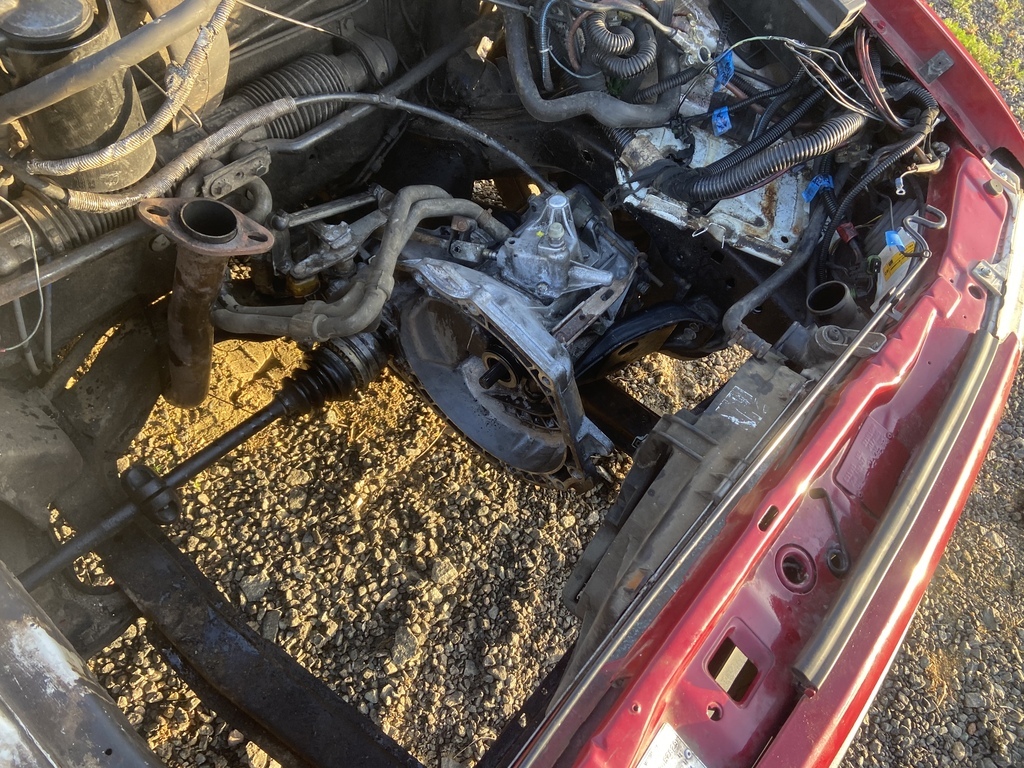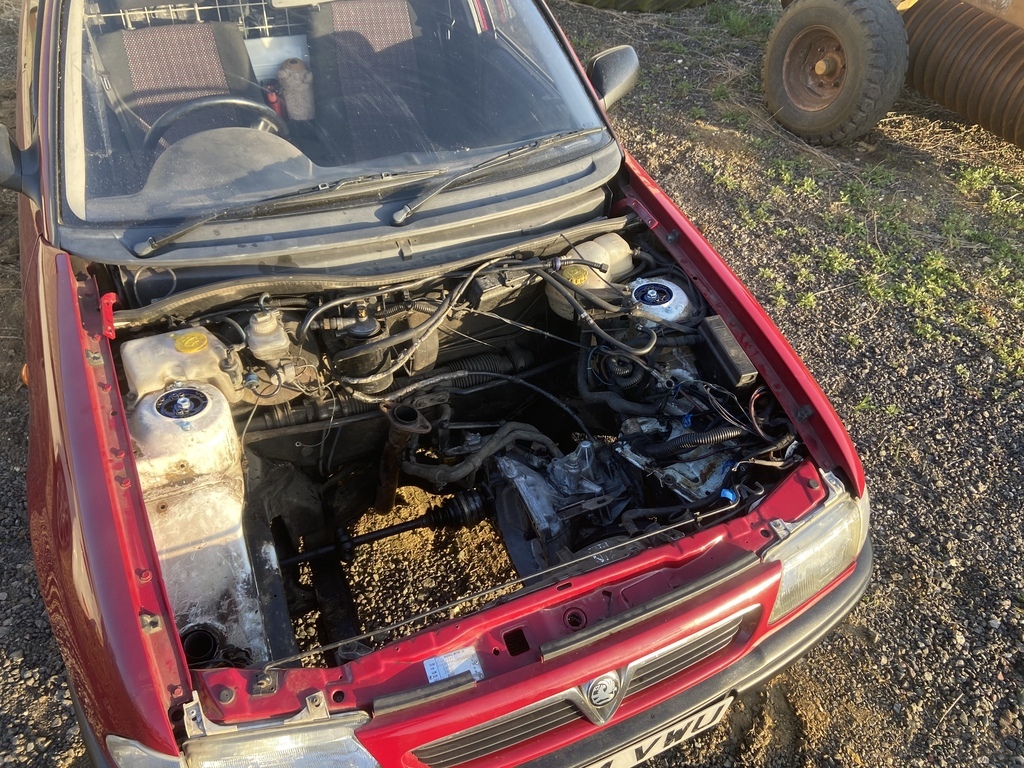 And moved it out of the way so as not to upset Matt
So not quite where I wanted to be, but nearly.
The estate has an indent in the chassis leg bit to line up the engine mount, the van doesn't, so I've modified the mount this evening to fit to the flat face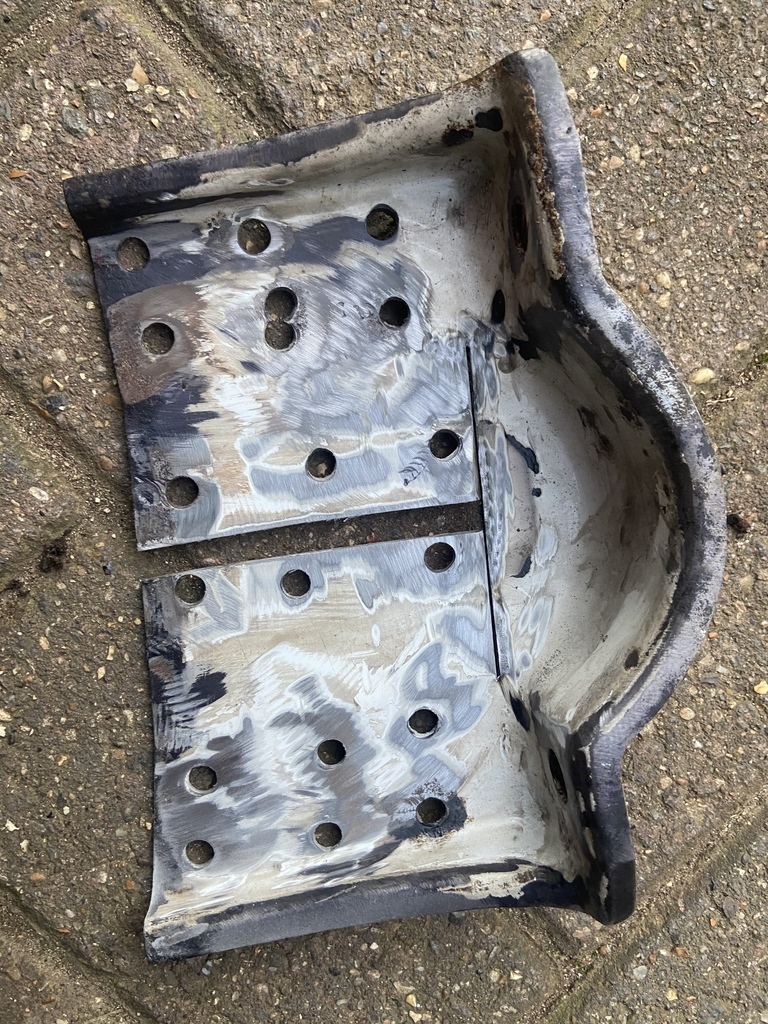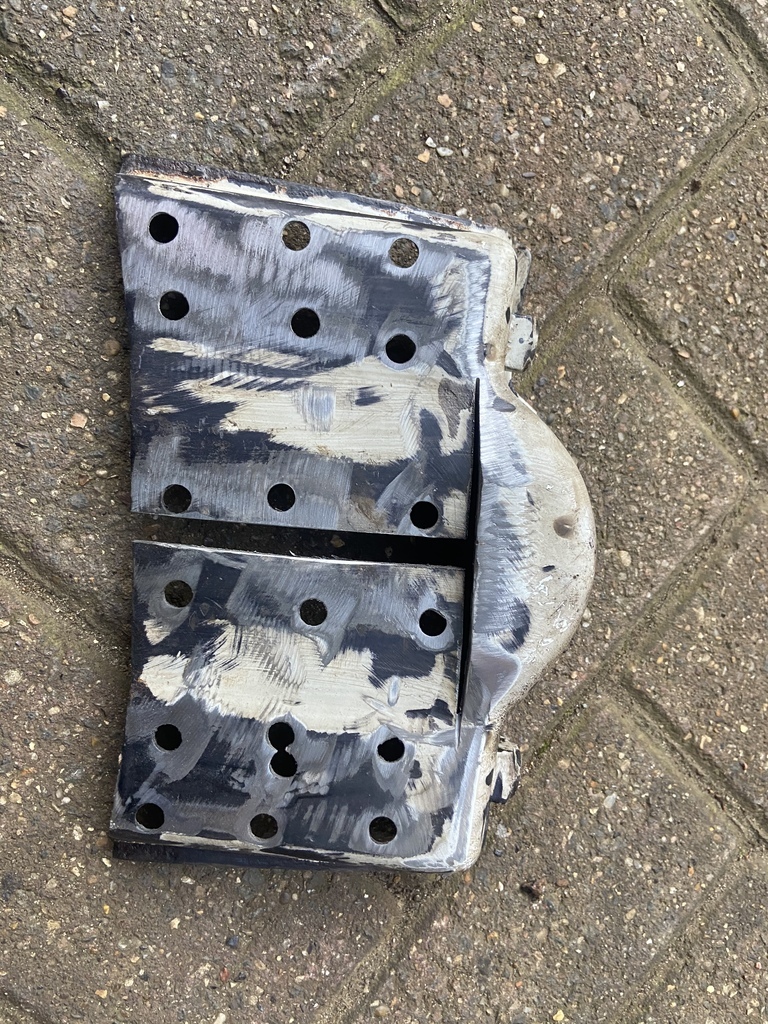 Hopefully I can borrow the welder at the farm, if not will have to tow it home, weld it and tow it back...
But hopefully engine will be in tomorrow, and mostly plumbed/wired