.
28/12/2020
Chevy S10 thread starts on page 72 ......
So my eye continued to always be open for certain Cars.
I had a specific, rigid wish list for these.
Chevrolet S10 pickup.
A Mk 2 truck, despite series one popularity
Colour: Sandalwood metallic
Extra-cab
4.3 liter V6
2WD not 4x4
Decent condition
Tow bar
Fleetside badging, rear step bumper may hide a tow ball fitting space.
[
Cragar wheels fitted, they will be gone ASAP.
Truck comes with a set of lowering springs as well.
Stripes are also opinion dividers. I am not yet certain.maybe remove and replace with ghosted type stripes
Front end is nice, orange indicators will be going and getting replaced with clear units.
So after PaulY and I spent time on our knees and crawling around in the wet, thanks Paul, it was time for a run down the motorway, grab some fuel and return via the local village, which gave me a feel for it in all conditions.
Even the load bed, which comes with a cover, has actually never been used.
The Raptor liner was applied in Missouri, and is still unmarked, no dents, scratches etc.
So I bought it.
I decided not to pay the government for a months road tax for five days of use, which would be about 100 miles.
So collection agreed for 01012021
Nice way to start the new year.
Happy yes.
Loads of jobs to do, new wheels n tyres.
Happy place.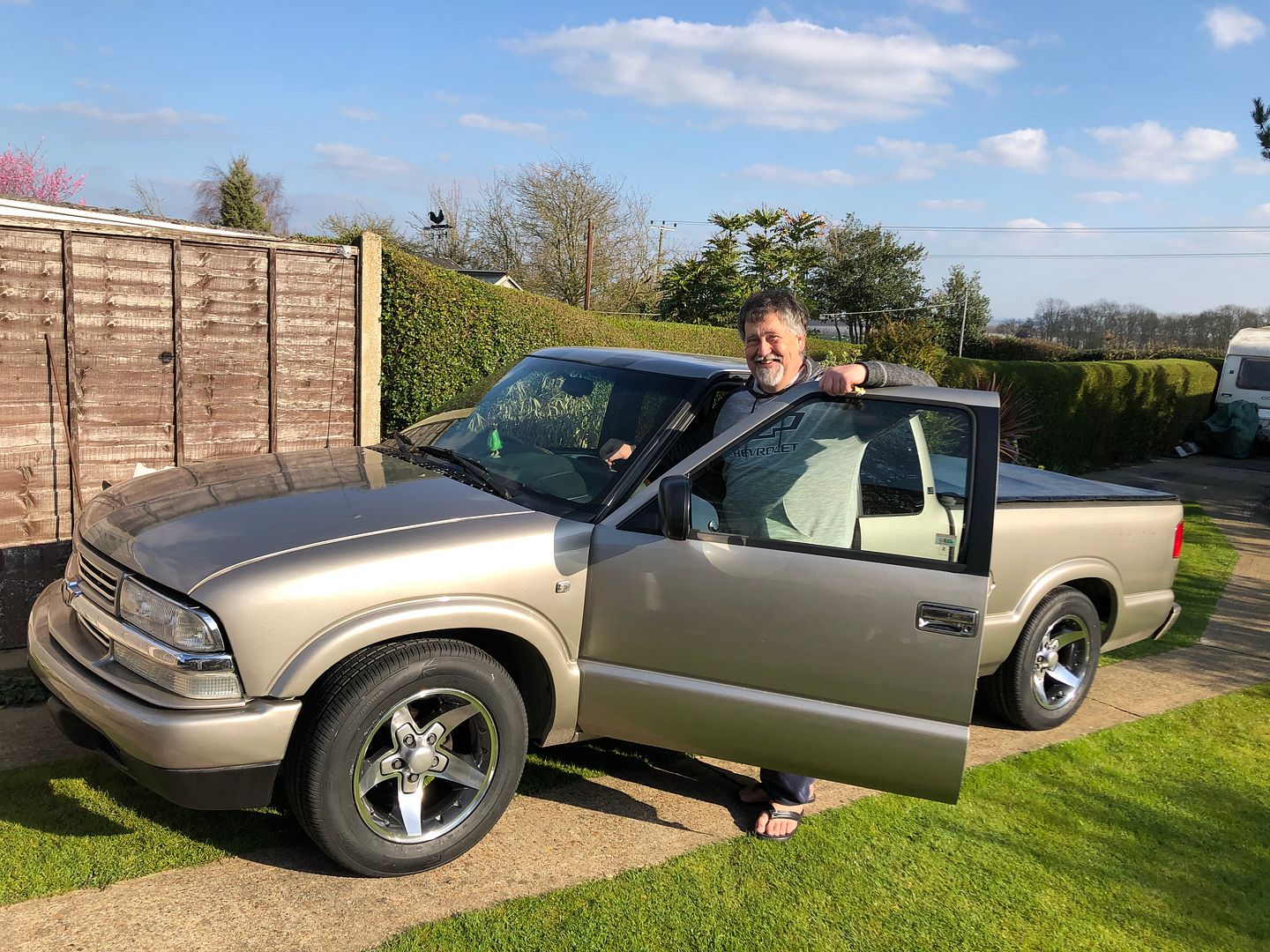 And later...... new centre caps.
Personal plate added.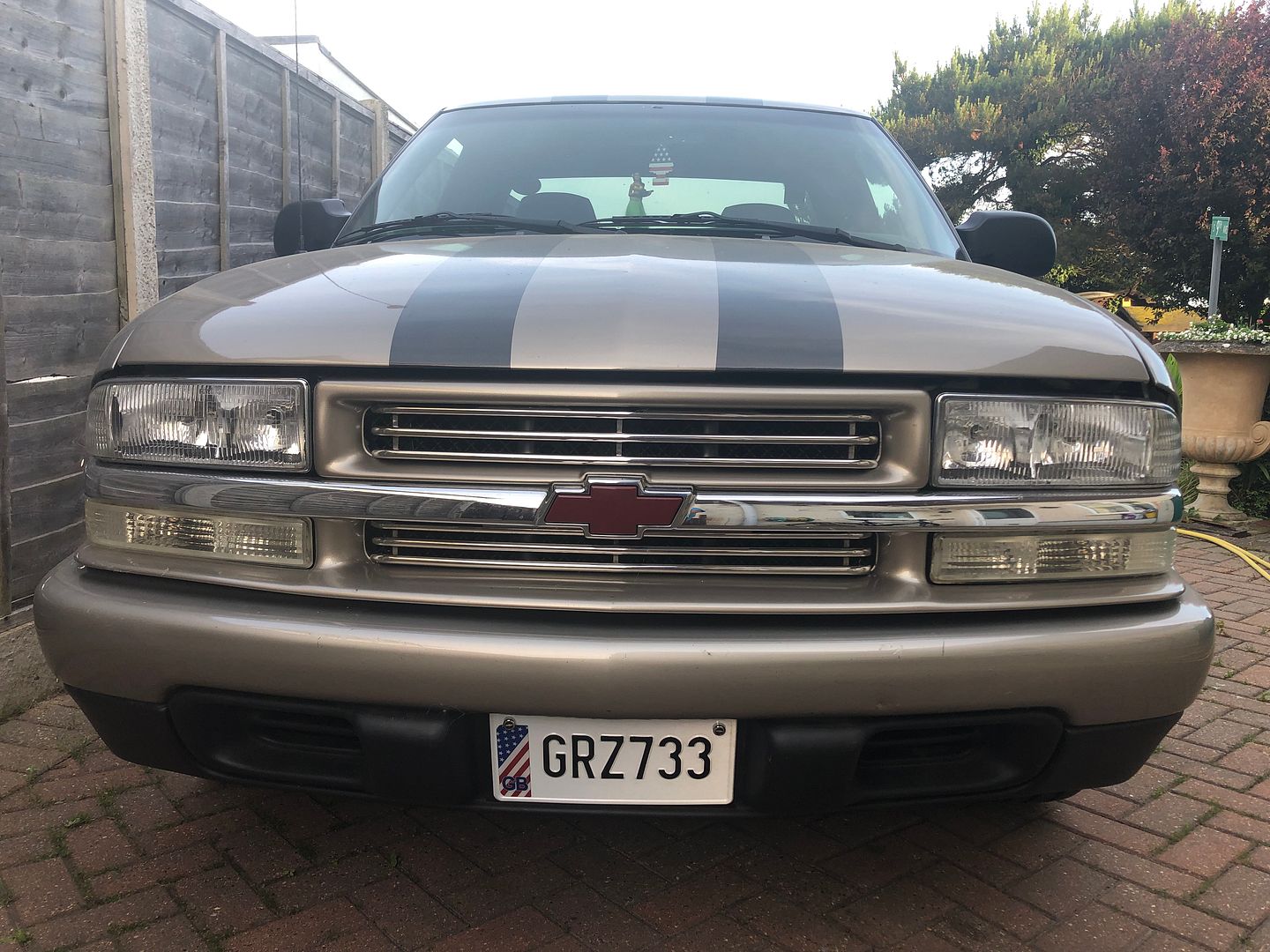 MAZZIVE COPY N PASTE OF PREAMBLE TO THIS.
Launched in 1995 The first Galaxy was designed as a joint venture product between Ford and the Volkswagen Group. Produced at the joint-venture AutoEuropa plant in Palmela, Portugal, the vehicle was badge-engineered to create three vehicles: the Ford Galaxy; by Volkswagen as the Volkswagen Sharan; and by SEAT as the Alhambra.

The Galaxy used predominantly Volkswagen Group mechanicals, most notably the 2.8 litre VR6 petrol engine from the top versions of the Volkswagen Golf, as well as Volkswagen Group's 1.9 litre Turbocharged Direct Injection (TDI) turbodiesel unit. Initially only the 2.0 litre inline-four petrol version used a Ford powerplant – this derived from the Ford I4 DOHC engine. In later years, this unit was supplemented by a 2.3 litre 16 valve version first seen in the facelifted Ford Scorpio. This engine was transversely mounted (as with the MKV Escort RS2000) as opposed to longitudinal mounting like in the Ford Scorpio.
HOW WE GOT HERE.
Weirdly
My FB Marketplace and Gumtree feeds for bangeR type money cars have started to push through the VW Sharan/Alhambra/Galaxy type cars too, possibly because I have clicked on a few sub £700 items.
Anyway.......
New Squirrel to chase and ask about on here, because I know there are such a range of experiences and interests.
Please tell me specifically about FORD GALAXY 2.3 petrol cars in Auto or manual.
I have read up on reviews, and typically opinions are of users, with varying opinions.
I have been offered a 2001 2.3 Auto, with towbar and 102k miles on the clock for £700.00 by a grandad who has bought a smaller car.
MOT History seems decent on it REGISTRATION: N999RAM