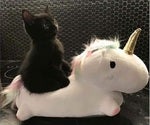 During lockdown part of my sanity routine was making stuff from pallets. I used to cut them up with a skillsaw like you but unless you've got a logburner there's a lot of waste. My birthday came round and for once my carefully curated 'surprise' list was heeded.
First thing a proper pallet breaker to get the maximum length boards
Then the best fun in a long time. A De-nailing gun. This sucker will deal with thin bent nails up to really big nails and ping them across the workshop. You need a compressor but it saves a huge amount of messing about.
Interesting! I actually use this, and cut through the nails as well. Still get full length boards, albeit some get a little bit of damage.
I'm tempted by the big splitter though...