I've had this little motor for a few months now, but until recently I didn't have a smart phone or a camera. Well, I finally rejoined the 21st century, so I thought I'd take a couple of photos and write a little about "Lemon", my '92 Peugeot 205.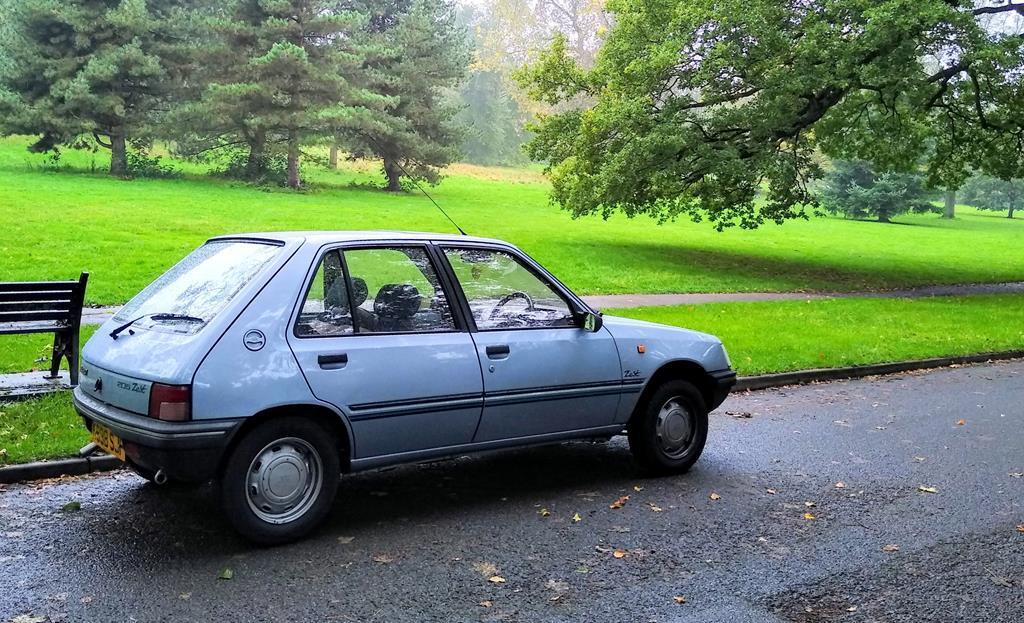 This used to belong to my SO's parents. They had owned it from 2007, but in 2014 it failed it MOT on dodgy brakes and a holey exhaust. At the time, both of them were really quite ill, so they bought a 2004 Honda Civic and parked this in the car port at the end of the garden until they got around to fixing it. They never got round to fixing it and they quite liked the Civic, so they offered it to me.
I was more than happy to take it off their hands. I am a freelance musician/actor/arty type person, regularly working in multiple locations in one day and often needing to transport a lot of equipment, and while I could occasionally borrow my SO's Mondeo estate I didn't have a car of my own at the time. I'd also spent a lot of time driving an old ex girlfriend's 1.0 4 speed 205 a few years ago, which I loved! The thought of an extra 10hp and another ratio was VERY exciting, so I grabbed a few hours here and there to get it ready for an MOT and in July it passed!
Since then I have straightened the front a little (it was in a minor accident at some point and, while not structurally damaged, looked a bit cross-eyed) changed all the fluids and driven it a little over 1500 miles. The tyres it came on were ancient, so I got a set of nearly new (though pretty dreadful) Ceat Spiders, attached to some quite attractive steel wheels from a 106, for £20.
Since then I have bought these Capri pepperpot wheels, which may be making an appearance at a later date, along with a healthy drop and a trick front valance I got for £3.50.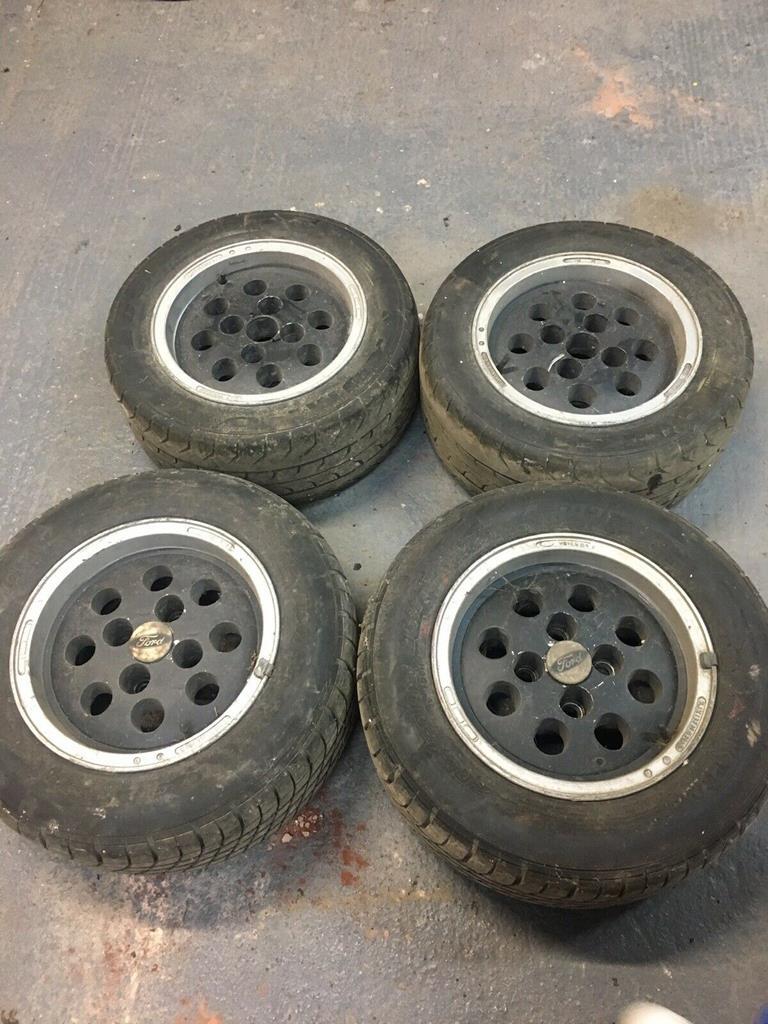 Annoyingly the car has started to show a few issues.
The input shaft bearing was noisy before, but recently started honking loudly when accelerating or decelerating. I recently picked up a box from a 206 to swap over at some point.
There is a very disconcerting knocking noise coming from the rear. It sounds like the wheel bolts haven't been tightened properly, but they have. I haven't had much time to look into this yet, but its not very pleasant to drive when you are worried about the rear wheel falling off.
The brake pedal has started creaking ominously. I'mg guessing a noisy return spring or something somewhere?
It also is a little reluctant to start from cold, struggling to idle at first and running pretty lumpy until its well and truly warm. No idea why. I think its running rich after looking at the plugs, but no idea if that has anything to do with the poor cold idle.
I'll keep this up to date as I get things fixed and then break it again, but for the time being, that's about it!