I made new top hinges to fit the air intake panel, and welded them on.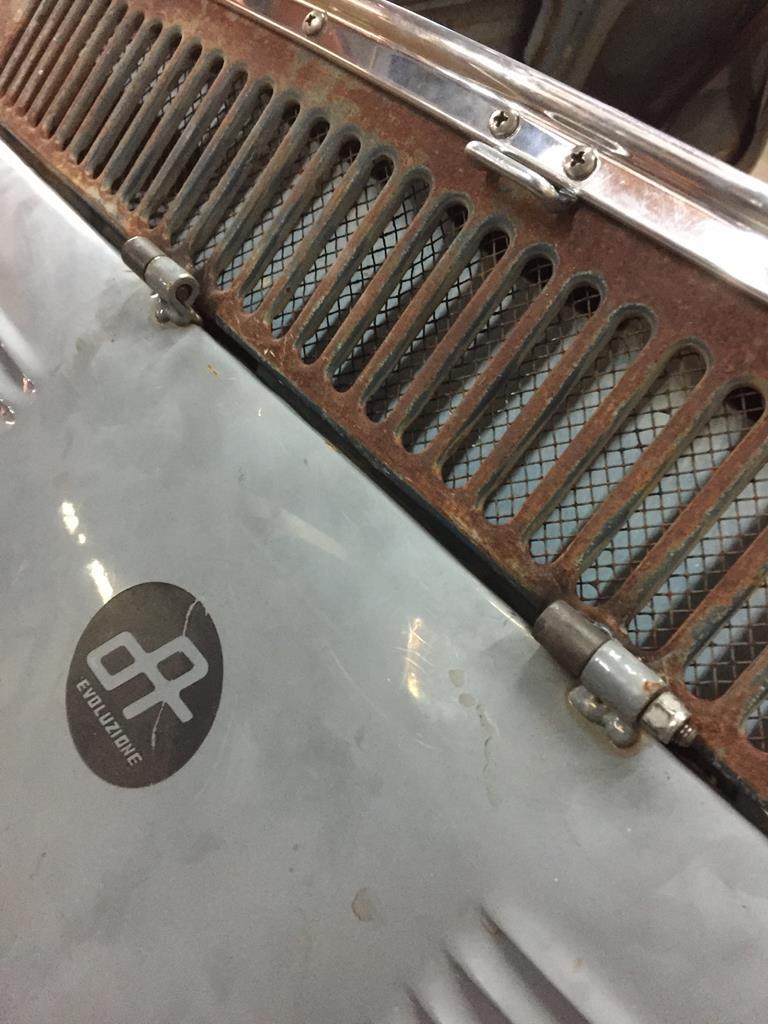 I'm not going to prop it all the way open ( that would be too modern looking for this car ), but probably about this much.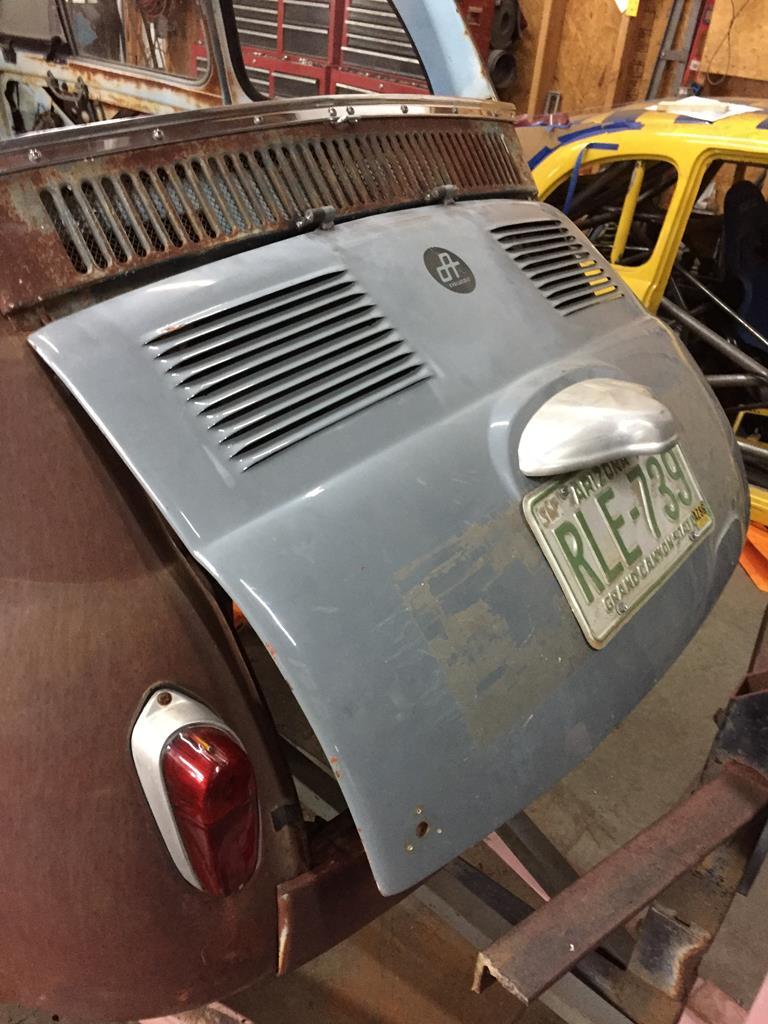 I had an old Abarth badge, which I put where the original Fiat 500 one was.
And as a concession to driving in modern traffic, I put a NOS vintage truck clearance/guide light ( with red glass ) on it as a 3rd brakelight.
( I hated doing that, but getting rearended by a non caring distracted fool in a SUV is worse...)
Maybe its growing on me, I think it looks almost OK...