Normally I don't get to the gingerbread stuff until much later in a build.
But I messed up my hand a bit last week, so I'm looking for some light fab work until the stiches come out...
I have a couple of pics of Nuova Abarth's, and both of those cars had full size shields & badges ( not the much smaller trim used on the later 500 based Abarth's )
There is a repro version available, but from what I can see, it doesn't fit right.
So I decided to modify an old shield I've had for a long time ( it was attached to a Fiat 600 with woodscrews, and I saved it by offering more than it was worth )
I don't think it is original Abarth ( the badge is, the shield is probably not ), but I've seen them on racers so they were used in the period .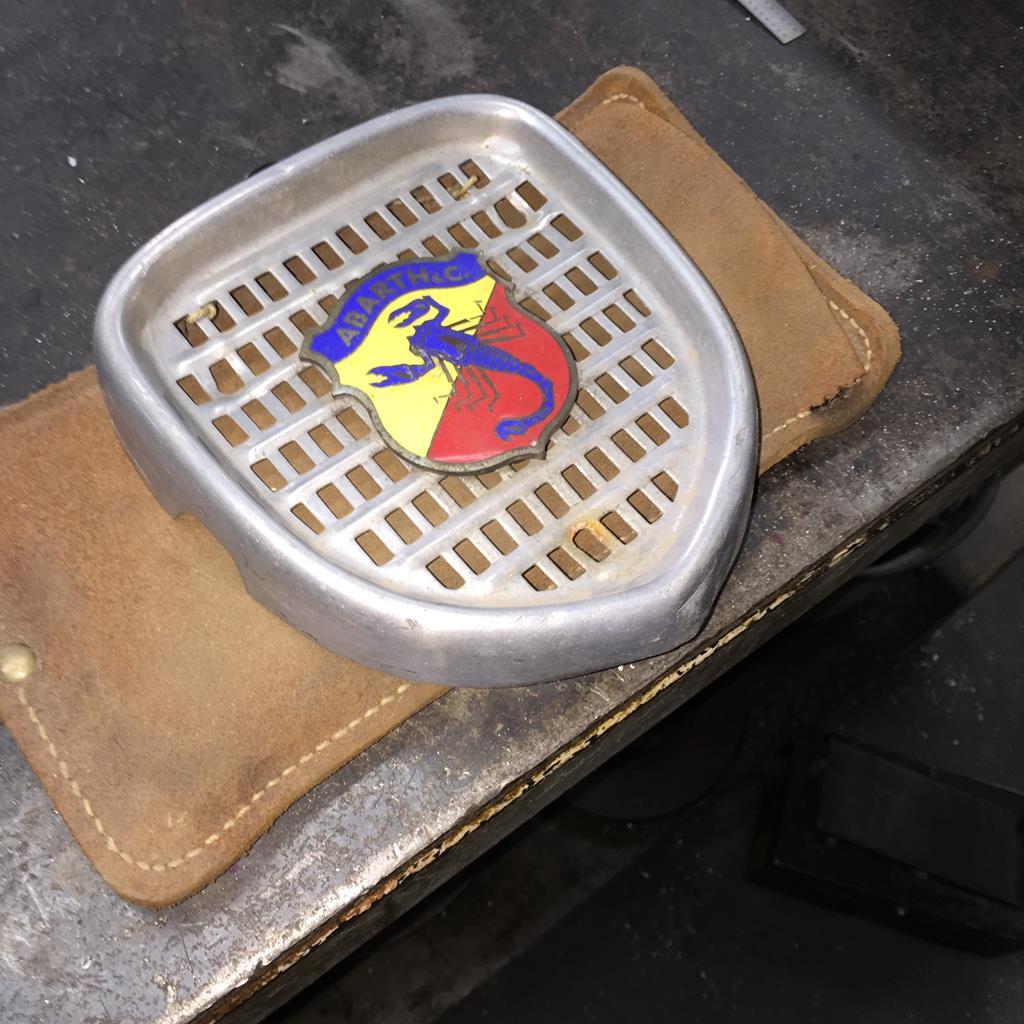 It was pretty beat up, and the mounting tabs on the back were messed up.
But it is made out of aluminum, so I can do something with that.