&nbsp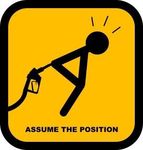 .....
Hi guys,
By now you've all realised that I am actually on the trip, I thought I'd contribute a few of the choice quotes that came out along the way. I wish I had a tape recorder running all the time, as the hilarity of some of the comments made is certainly diminished in the writing.
While shooting the breeze with Clem & Kim, we got onto the topic of Clem's 10 year old plus flip phone (which the phone company refuses to repair and claims won't work next year). Clem derided our smart phones as our "Brains" and made a remark about Big Brother watching us.
Dennis immediately replied with:
"Well, anyone watching me is going to be bored as shee-iiittt!!!"