I'd say from what I've done so far, yes if you follow the manual through its fine. It's a fairly complex bit of kit, but it does go together in a logical order and generally I haven't found it difficult to work on. It's nice that because all the components have spent their life bathed in oil, there's no corroded seized up bits to deal with.
I'd kinda see the gearbox as two parts, the valve body and then the gears/clutches/rotating assembly (whatever you wanna call it!). Once you remove the valve body, which comes off as a seal contained block, then you start from the front (engine side) and essentially the rotating assembly is just a big stack of components which just slide out one by one. I laid mine out on the bench kinda like it was an exploded diagram, all in order, which made it easy to understand and work on. So if you take your time and are logical in the way you go about it then there's no problem keeping things in order.
Removing the rear clutch seals requires a special tool, which I improvised with a G-clamp and a but of cut up exhaust tube. you have to compress a spring to take pressure off the C clip holding it together.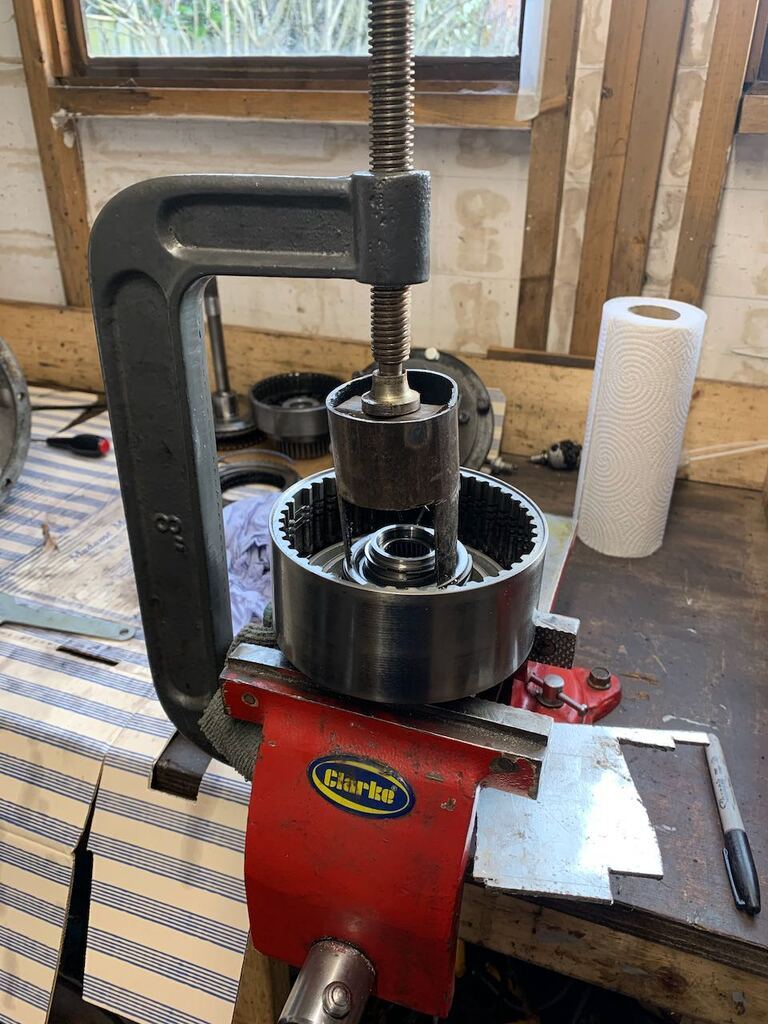 It might be fun to put back together without the proper tool! I'll let you know! haha.
I ordered my kit from SNG Barrat, was £120 for clutches, seals and gaskets. My brake bands look to be in good condition, but if you needed a kit with brake bands too I have seem them available other places.