&nbsp
Since my plan A for RRG campsite transport has proven too ambitious, I've gone for plan B, buy something complete ready built but doesn't work!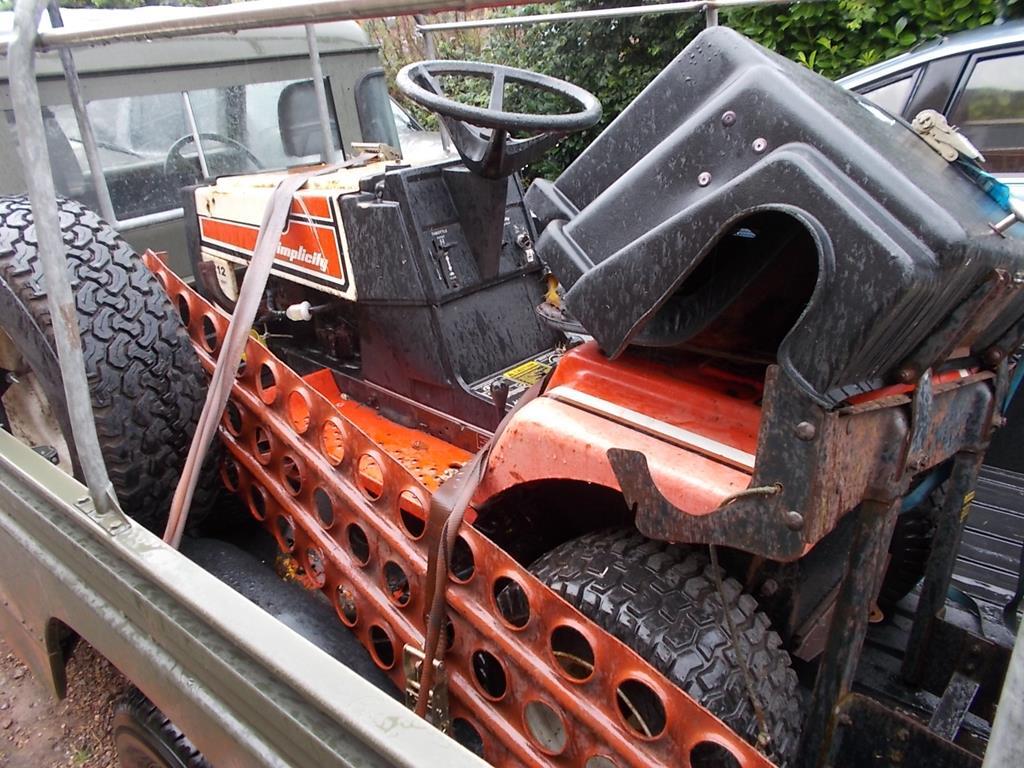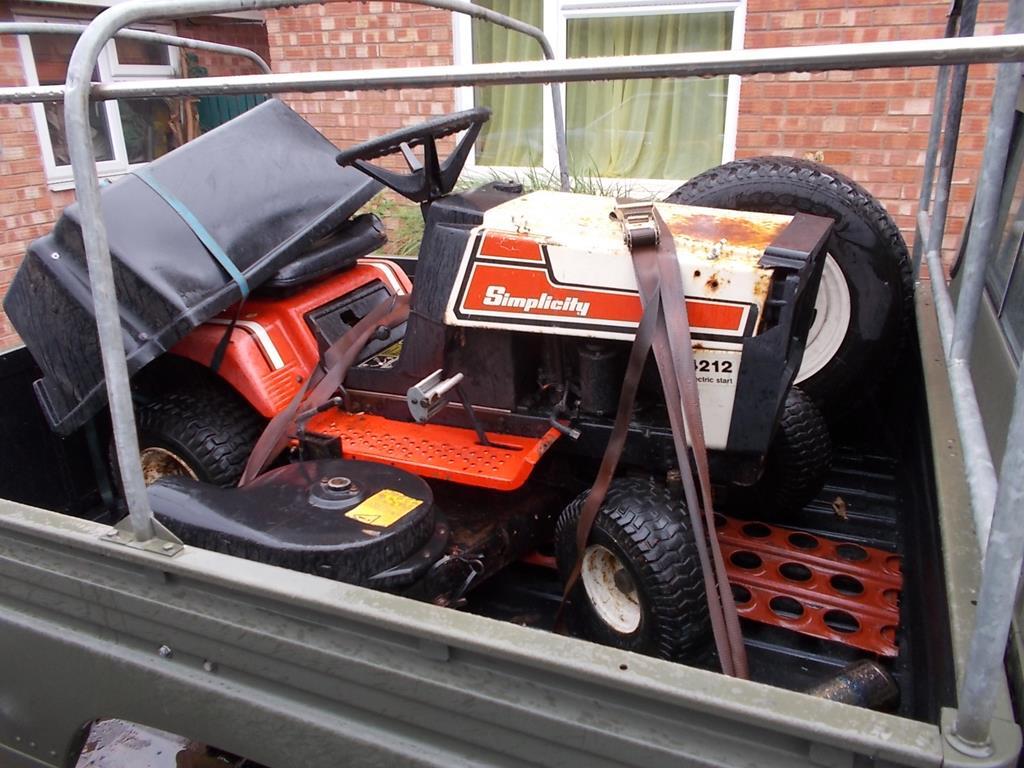 It's a Simplicity 4212, roughly 1987-89 vintage with a Briggs & Stratton 12HP flathead engine. Should do for what I have in mind!
All unnecessary junk removed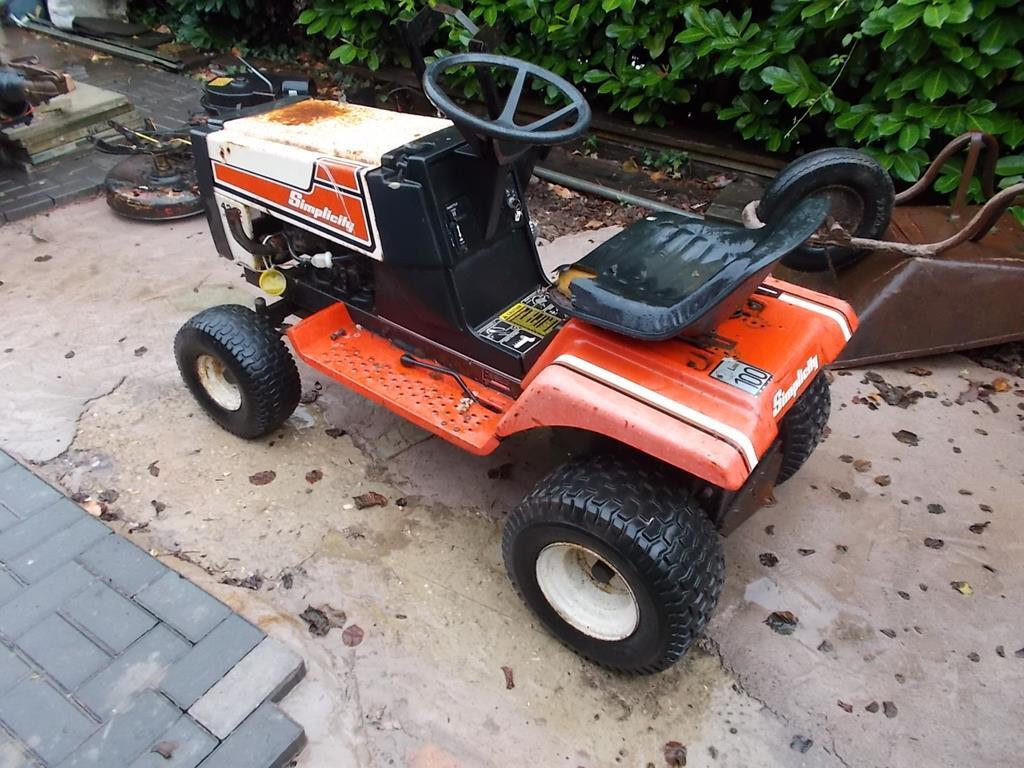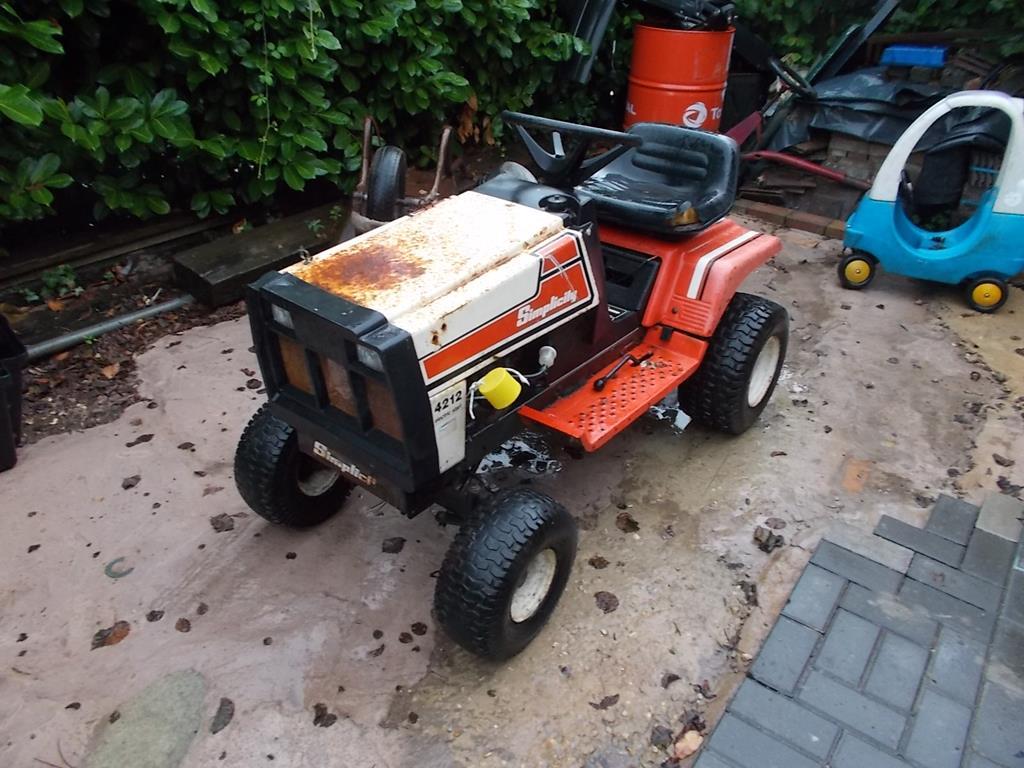 And what is believed to be the cause of the non-running, a stuck inlet valve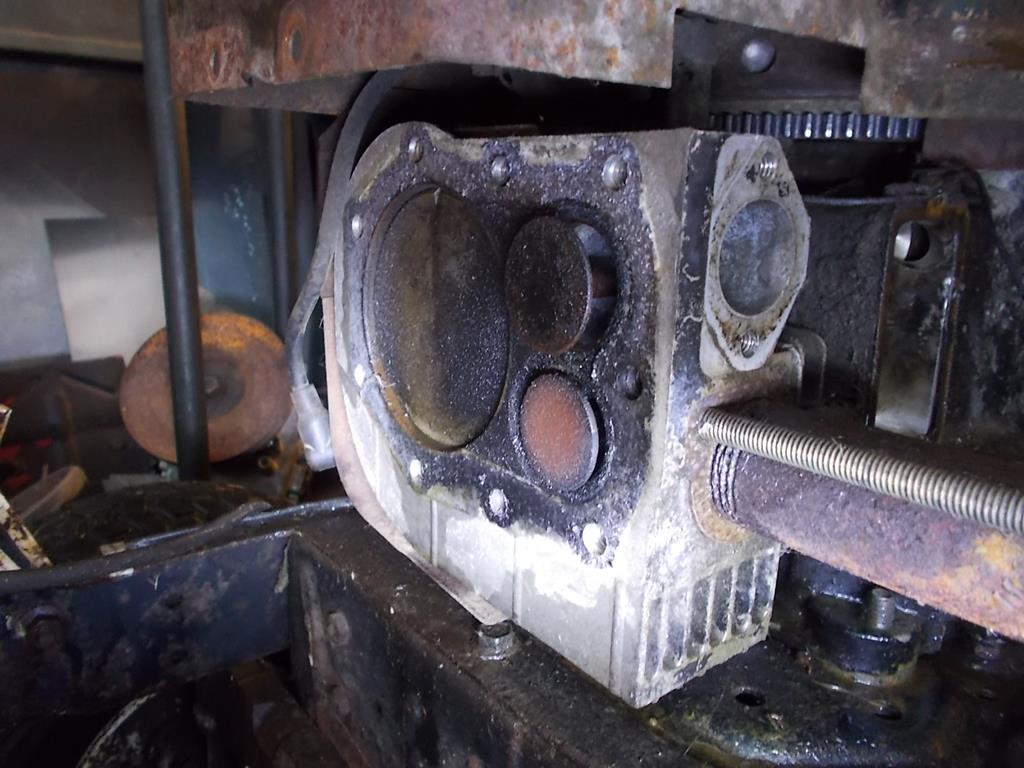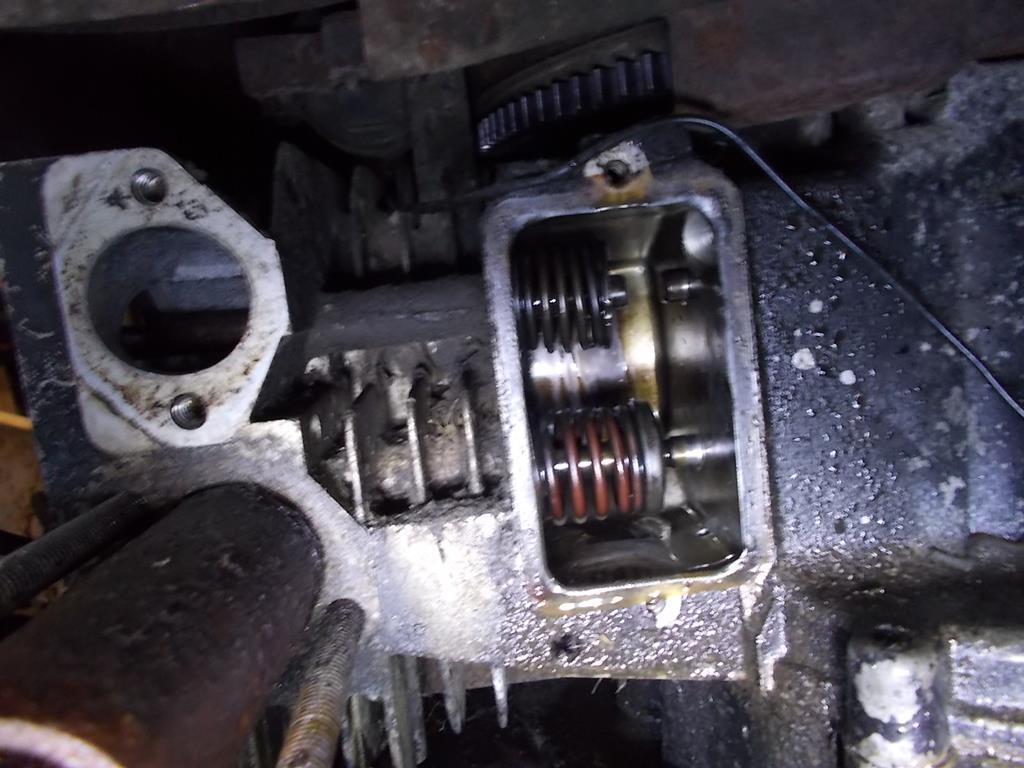 So out with the engine to give it a quick checkover and free the valves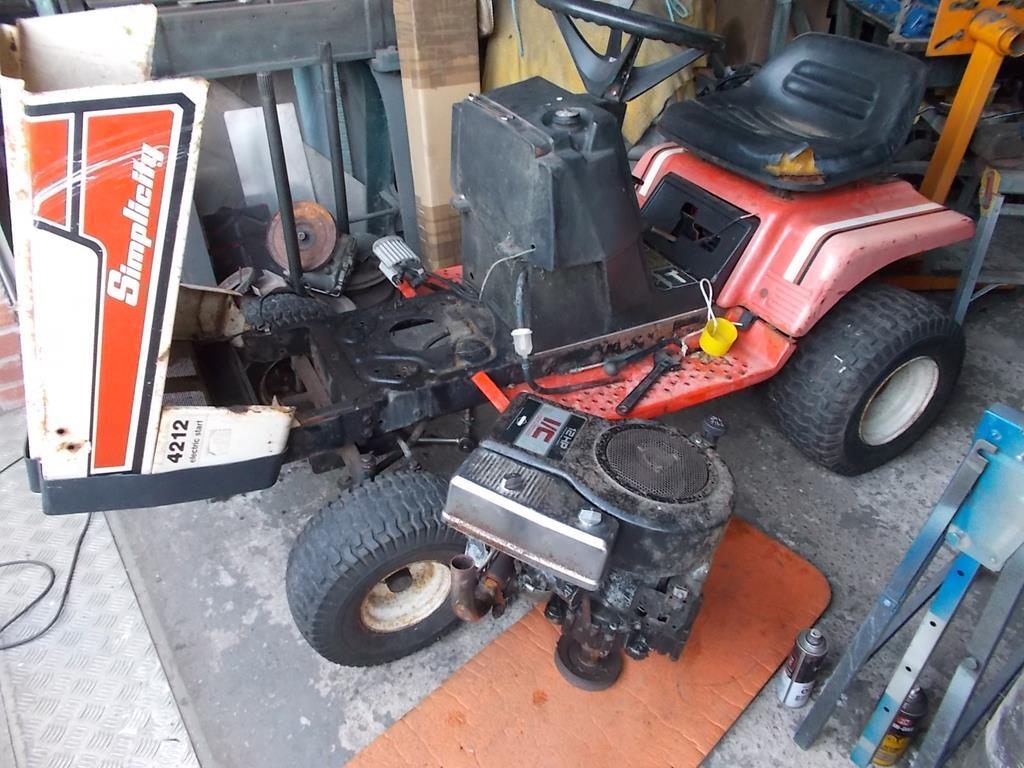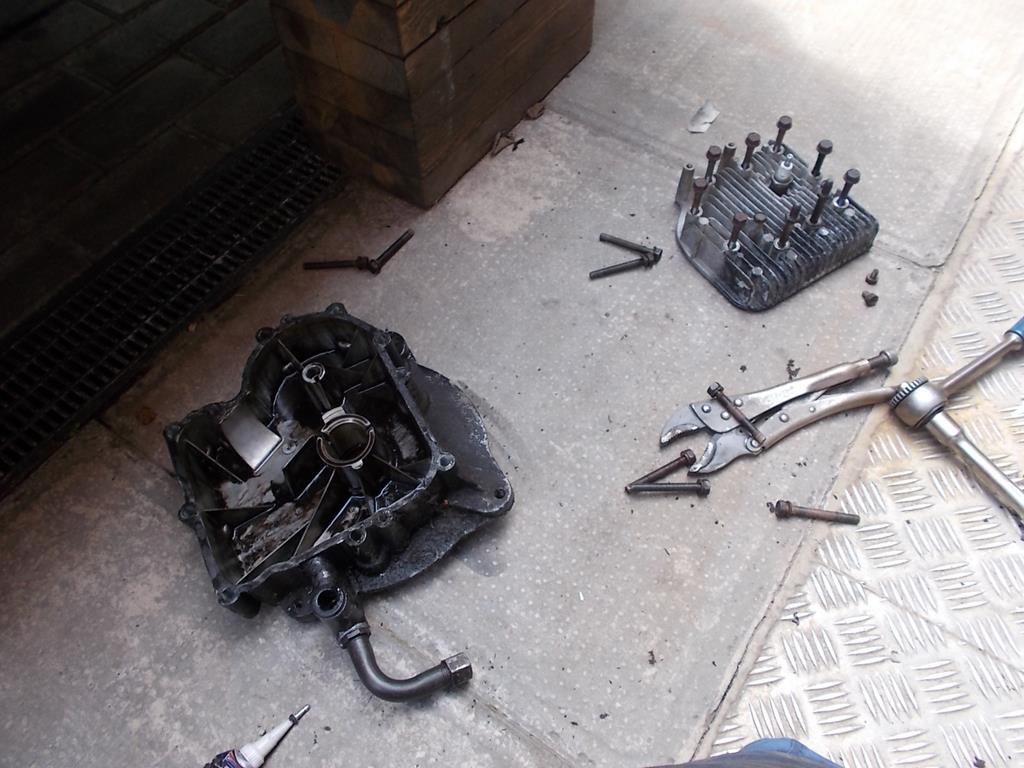 Now the engine is back in, carb cleaned and fresh fuel in the tank I've got it running. Needs the carb adjusting but can't do that until I've made the exhaust up for it, it's really loud on the open pipe!
I haven't got round to seeing if it drives yet, and the brake doesn't work at all, it just rolls whatever you do!
I want to convert it to foot controlled throttle, and only use the hand throttle for the choke. It has a governor on the side of the engine, should I retain the governor or just attach the throttle cable directly to the carb throttle arm?
I know nothing about these little engines, and watched a few Youtube vids of modified ride-on tractors so have some things in mind. Porting the engine and skimming the head for extra compression are high on the list of ideas, are these good ideas to make this thing more scary to drive?