&nbsp
Thanks to the sterling work of
Frankenhealey
we'll be in attendance at NEC Classic Car Show or to give it the proper name NEC Lancaster Insurance Classic Motor Show, with Discovery 2019.
Now in a clever pyramid marketing manner they allow clubs to offer tickets discounts as we promote our attendance at the event, so if you fancy going to what is becoming one of the corner stones of the classic scene in the UK, then you can get your cheaper tickets here (click on the adverty thing, use the club code below):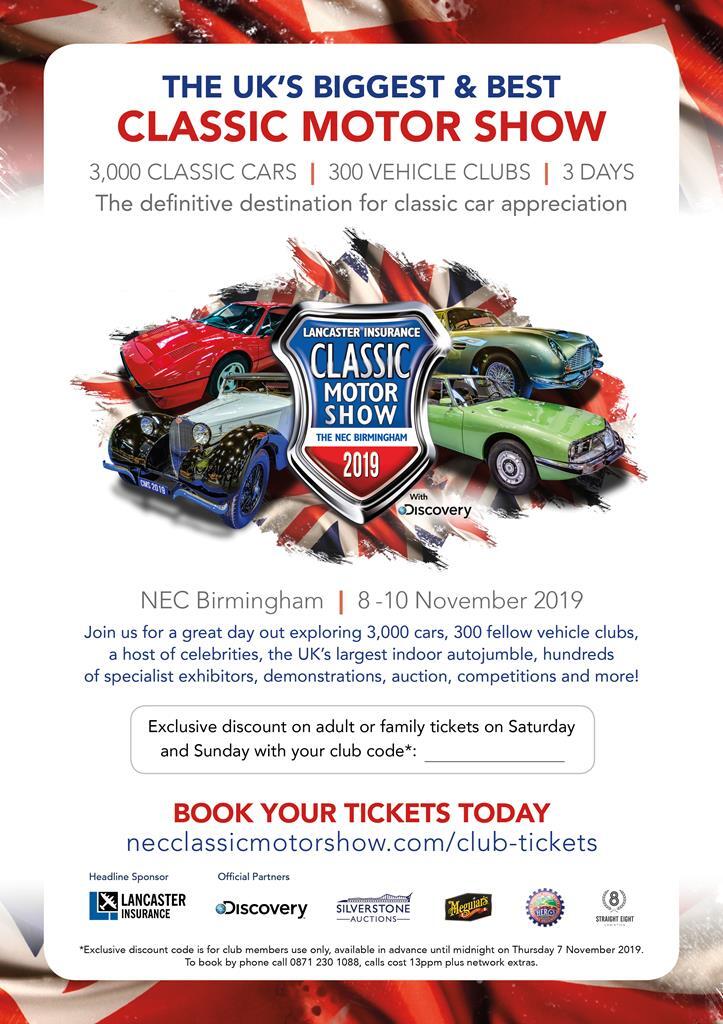 Our club code is :
CC7543
www.necclassicmotorshow.com/club-tickets
You don't need to be on our stand to take advantage of the discount, so if you've fancied giving this event a go, or you are a regular and want some discount on your entry, do that that purchasing with a code thingie.
Super excited to see what we can make happen at the show, I think we're going to have a stand of 4-5 cars and the Goddess. Would love some suitable Readers Other Mods stuff too.
Frankenhealey
is running point on this one for us, so hopefully he'll jump in with some extra info if it is needed here. I think I got everything right though