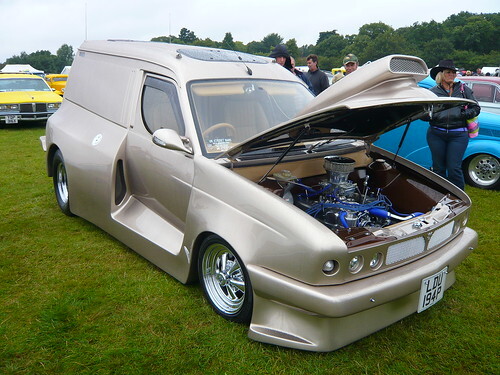 It like a cross between a '70s custom and a '90s custom. Its a car that demonstrates why I like silly bodykits and big wheels, i appreciate the work that goes into it and the effort and creativity that makes it a one off.
Clever maybe, and certainly an acquired taste, but what the fox is it? DVLA says Austin, so I am guessing it's a re-engineered Maestro, but... errr... words fail me!!
Maestro Van yes, would like to see a pic with the door open.
Says 3.5 V8.
That Marina was not cool.