&nbsp
As the cryptic title implies......
Tell me all their dirty little secrets.
I remember that Ian "Bias" was converting one to Suzuki 4x4 years ago, that now is a Smeg refrigerator in someone's house
So the question is, how good, bad, or indifferent are they??
We knew them as Honda Balade in SA in the 80's and it seems that they have all but disappeared now.
I know they were available in the U.K. and probably as 1300cc and 1500cc
Are they expensive to maintain, own, run and can they be a practical classic and daily ??
Many questions but fire away.
Love this colour.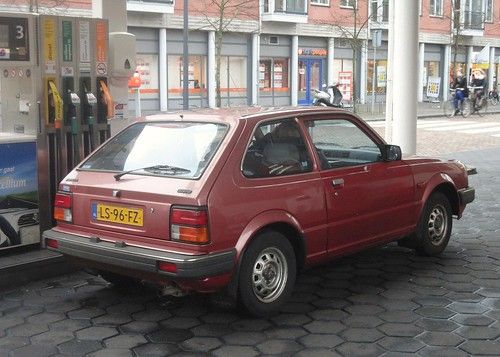 Guess American spec.