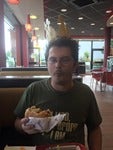 Erm, suddenly I'm not so sure when faced with somebody actually asking for one. It only seemed like fun when it was unsolicited and potentially offensive.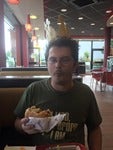 Join Us!!! You'll be most welcome... in so far as BNMAC is ever able to welcome anybody. You'll certainly get a free sticker if nothing else.
I know where you're at in terms of being the lone club member left. Last year I had ruddy hundreds of cars booked. Come the weekend though and my phone was a blizzard of apologetic text messages for not showing up. I assumed I was going to be the only person who did... so I barely showed up myself. I think we had about 8 cars on BNMAC last year in the end. I don't know for sure because I was so demoralised by then that I didn't actually pay any attention or even spend any time on the stand. That's the way it goes sometimes I guess.