Post by ChasR on May 4, 2019 9:43:31 GMT
It's funny. Once you acheive a big hurdle, you think it will be smooth sailing, that's it! From an outsider looking in, it can seem that way! On the face of it the Merc came across as follows:
-A solid car with no real blemishes
-Evidence of good work done on it over the years including B4 shocks fitted and new brake lines etc.
-A fancy hi-fi system fitted
But, not all that glitters is quite as it seems. It's not bad, but ultimately, it is a 47 year old unrestored car, so while that's a huge advantage, things won't go smoothly either!
One of the few things I noticed after getting it MOT'd was that the rear seemed to have a very slow wallow about it, which on corners with bumps on would become unsettling. Many told me 'the cars are like that', which I wasn't convinced on, but maybe they had a point! After all, I was now used to the W124 and the E46 M3, both with advanced rear suspension setups, not a Merc with swing axle suspension! I had my reason for why the rear wasn't as I expected too!


I've never been fully convinced by Bilstein B4 dampers being a great OE damper, and these were a little soft


This car is meant to have a hydropneumatic compensator in place ; mine has long gone and now has a spring in lieu ; a common change to make. In my mind, that would affect the spring rates and thus the effective working of stock dampers anyway


I suspected the rear compensator being missing wasn't helping things. The rear would almost follow on from doing a bounce test on the car when stationary, but the front was as solid as a rock when doing the same test, which seemed to support my theory. So, what would I do? Some suggested that I should air-ride it. A nice idea, but it can get quite expensive! Others suggested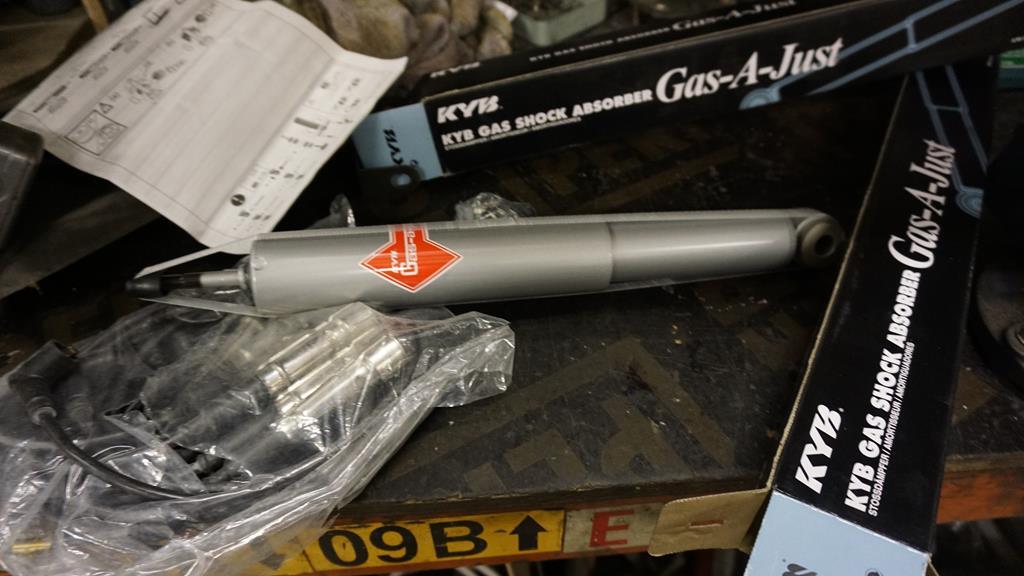 I've heard alot about these KYB Gas-A-Just and the reviews can seem mixed, but I know when I drove a Triumph 2.5PI on them, I was sold on them. So I figured I'd give them a go on the Merc. Not one for the purists, but you never know. At least I'd get rid of spiders webs and eggs!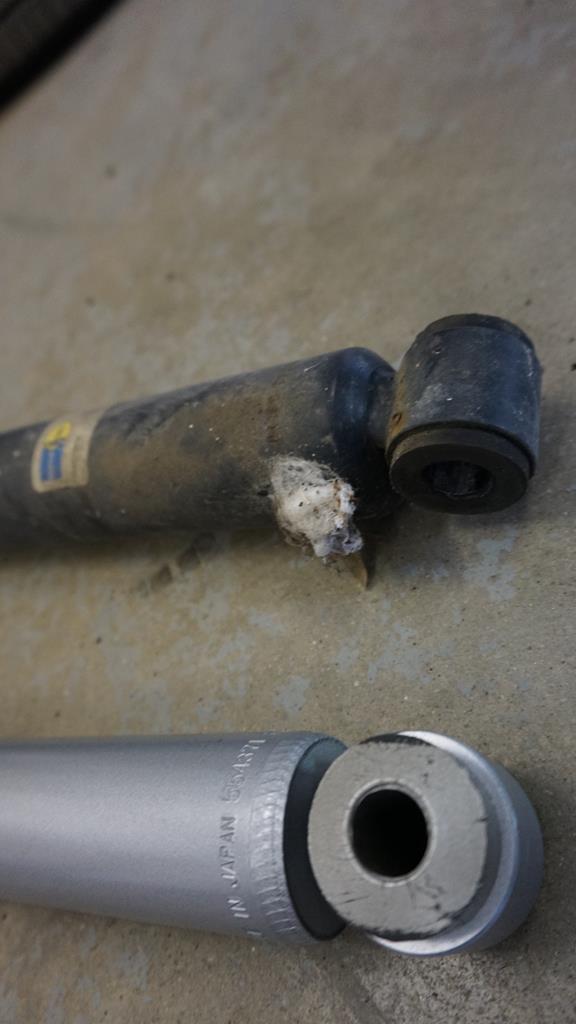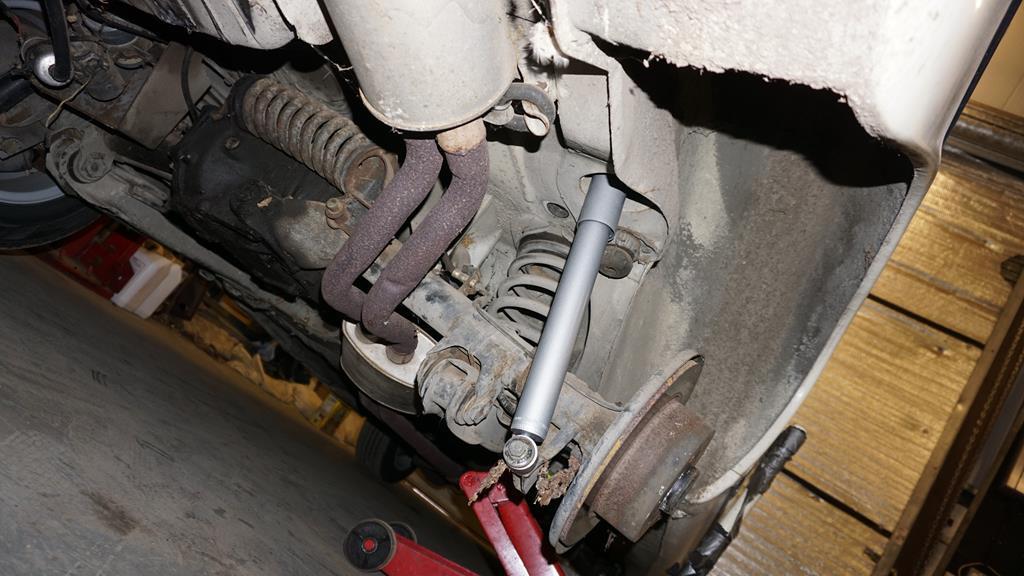 Compared to the old dampers, at least they looked nicer anyway! But having something looking nicer doesn't mean that it will work as we all know! Since the job was fairly simple, both were fitted on swiftly.
I do plan to post a video on this, but we shall see

.
What I can say is that the body control has improved all round. It's surprising since I've only done the rears! It still have a very faint wallow, but it is now acceptable. Furthermore, it is much more planted in the corners. What is surprising for a car of this age is how the car is quite composed for its age! Driving it at night is a true joy, especially as Blinkin' said, " I can see!" Sorry, I meant Jimmy Cliff. I mean, I really can see clearly now!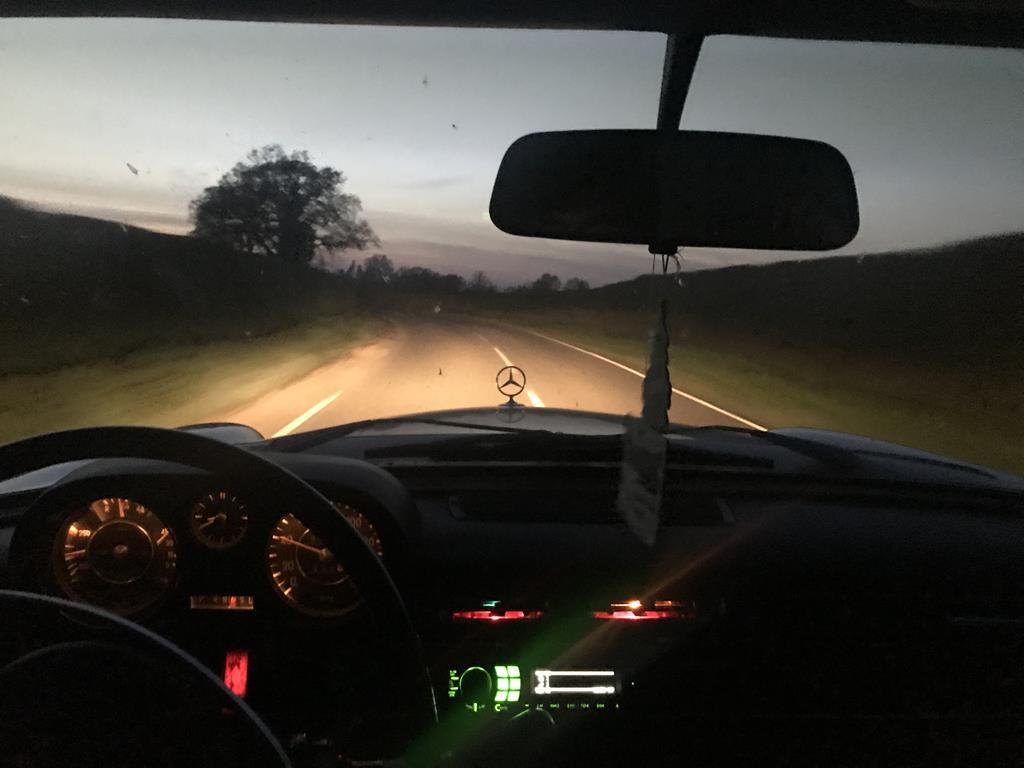 There is more to come, but I've also got to do more work on it! So that's me for now!