Post by ChasR on Mar 6, 2019 23:31:20 GMT
So it seems a few people know I have this motor. So, naturally, I figured I'd start a thread.
It seemed my car collection was so cosy! So right! What did it compile of?
-A Citroen 2CV6 Special
-Mercedes S124 E320 Special 5 speed
-The BMW E46 M3.
So, did that satisfy me? Sort of. If I could pick two of those to keep, it would be the Germans. The Citroen is lovely, but a little testing in daily traffic, which doesn't happen at times. However, at the right time, I really, really liked it!
Buying the Citroen made me realise a few things however. Not all cars are the same. OK, I knew that. But also, even the 'cheapest' cars can soon become expensive to run. I'm surprised at the parts prices of some of the parts of mine. Yes, I could have gone cheaper, but I've hit that stage in life where it is nice where things work, and you don't keep going wrong and then around in circles, circles and yet more circles. Does this sound familiar to us? It certainly does to me!
Clearly, I should have sold two of those and kept one. Except, there comes in the issue.
-The S124 is the imperfect daily, yet perfect! Yes it drinks like George Best doing 24MPG around town, but it's sooooo nice!
-The M3 as my thread makes clear is far from a cheap car to own. But; it's a lovely drive! I drove some moderns as a temptation to replace it, and I couldn't bond with them. Yes, for the right or wrong reasons, the moneypit of the E46 M3 is here to stay. I've had some bitter times with it, but some of the best times too! You cannot put a price on that really

.
Anyway, I'm waffling. Where does the W108 come in?
A while ago, a mate of mine Rich bought a W114 250S. I jokingly said I'd buy the 280SE the chap had for sale. It seems I couldn't; it sold within the week. Was I bitter? Yes, very!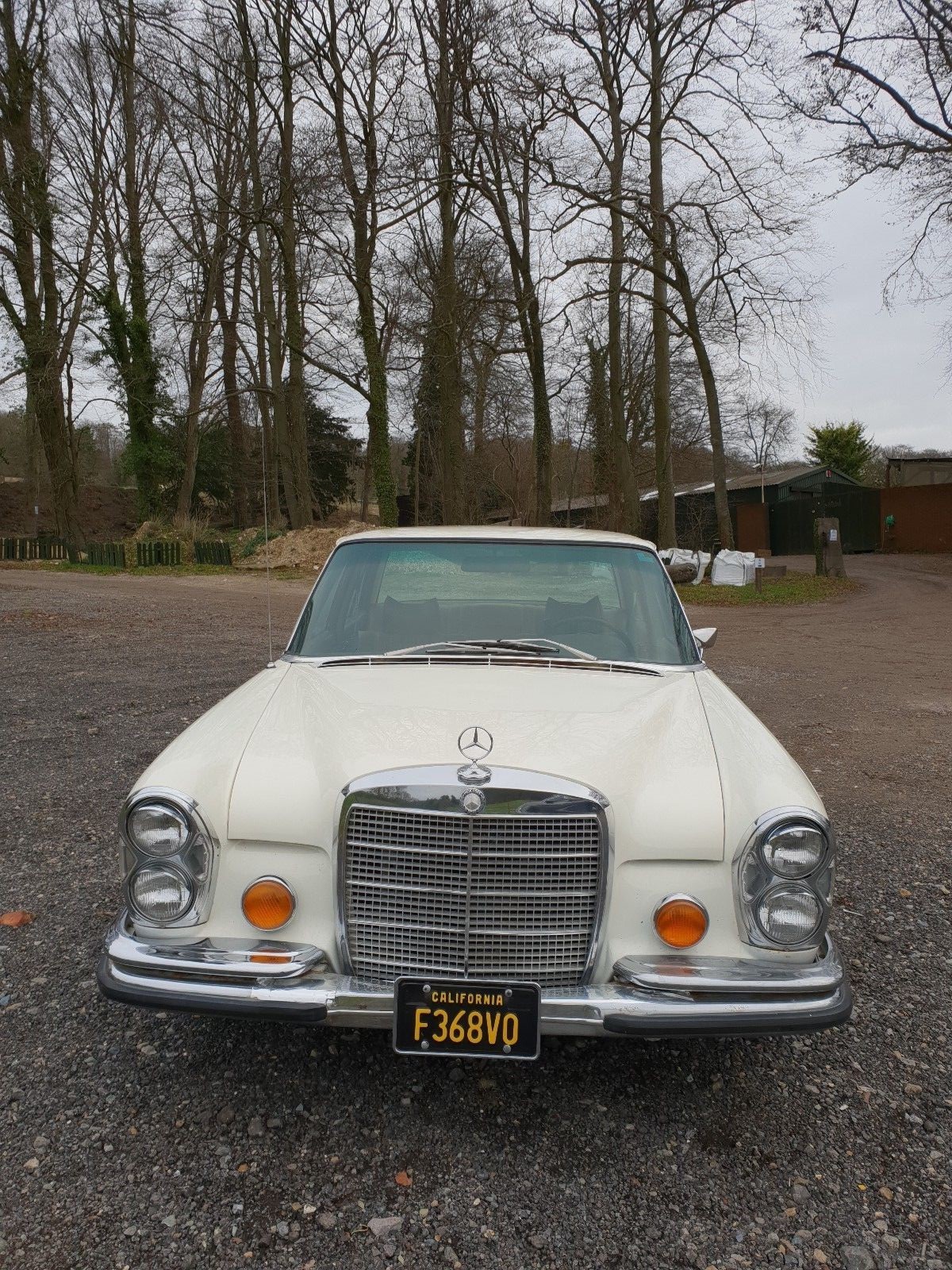 In short, I really fancied it, but of course, it couldn't be mine!
Let's go forward 2 weeks.
The same seller had a 280SE 4.5 coming in, apparently better than the other car. So, how did this look? Pretty similar if I am being honest!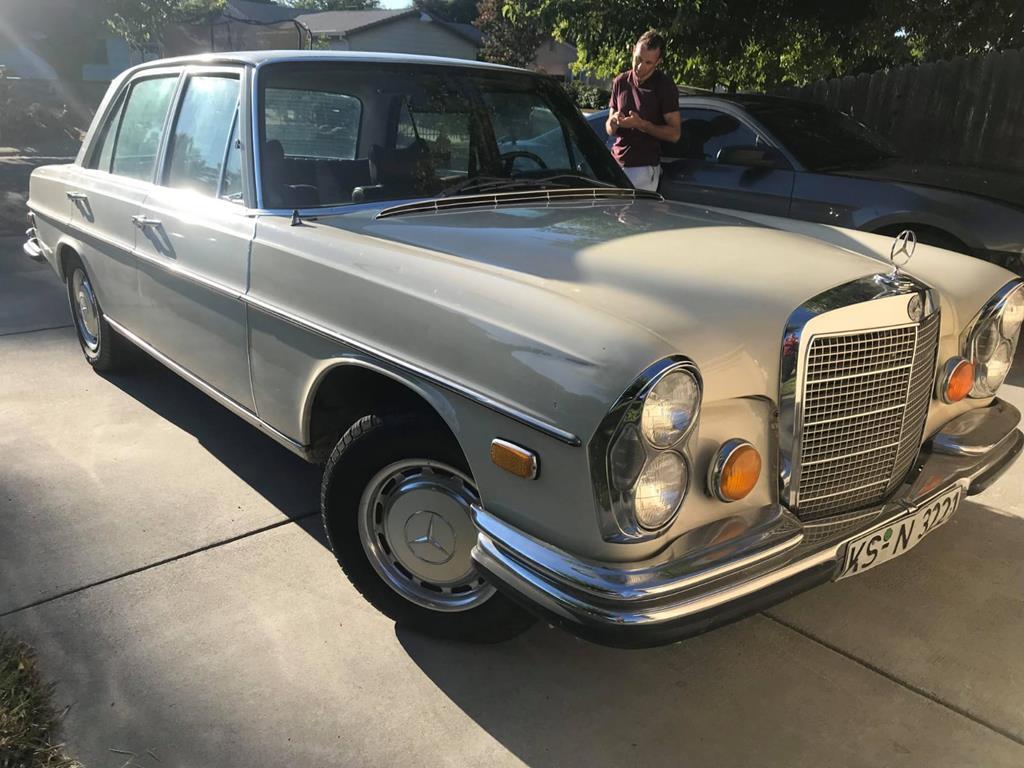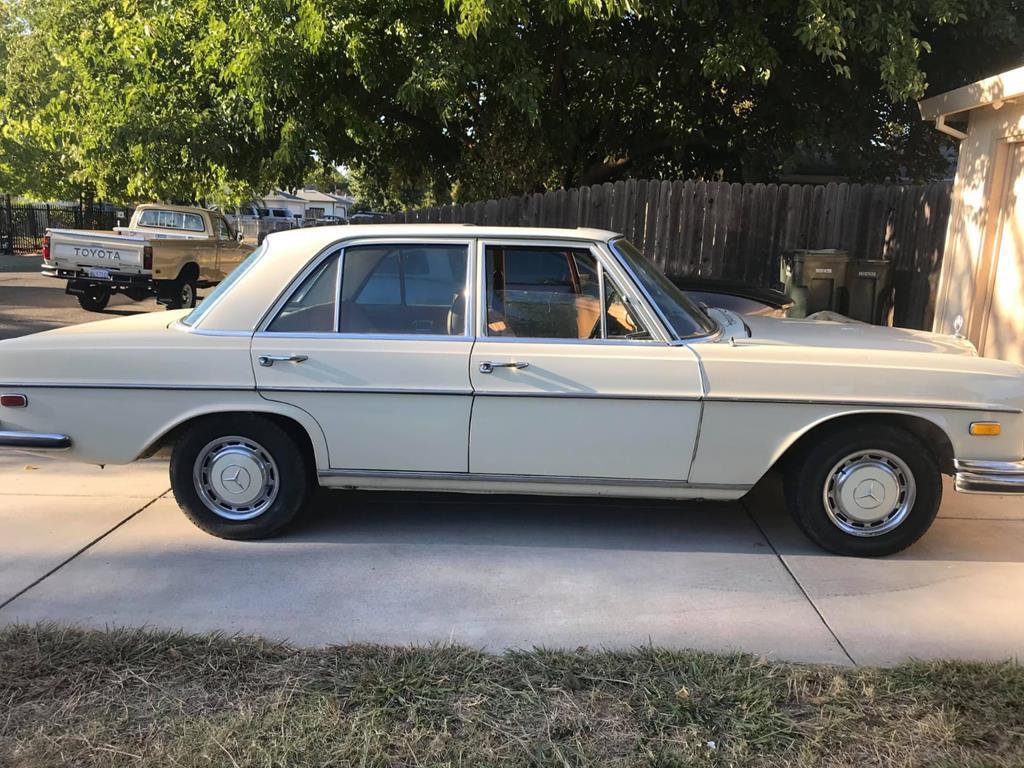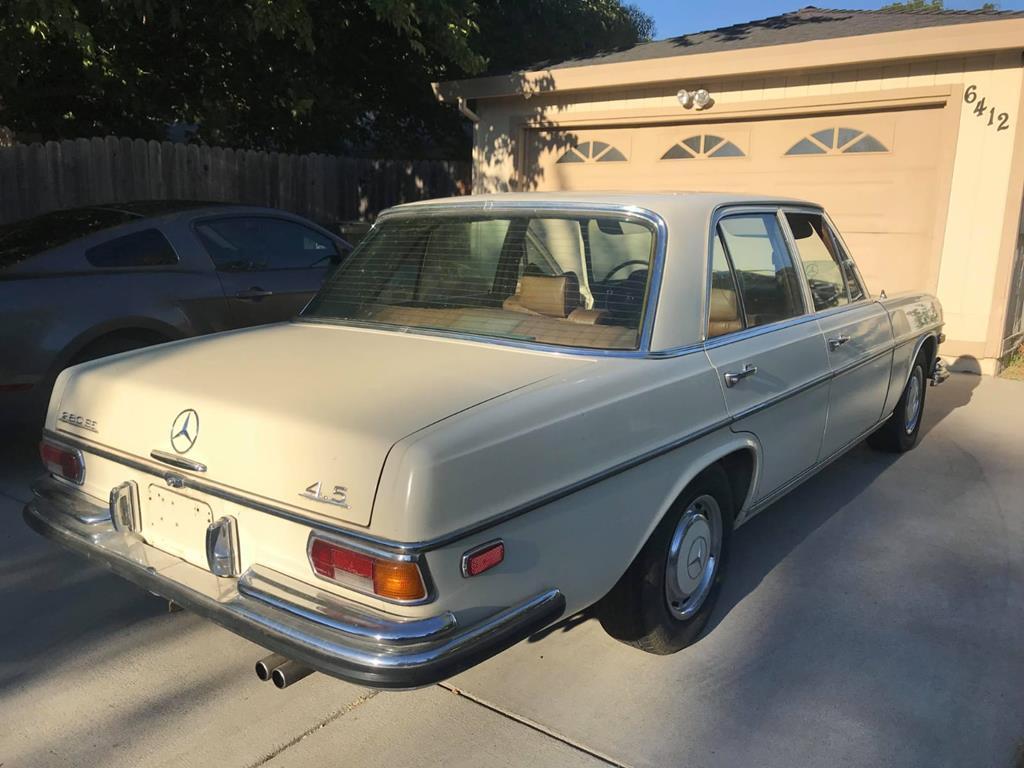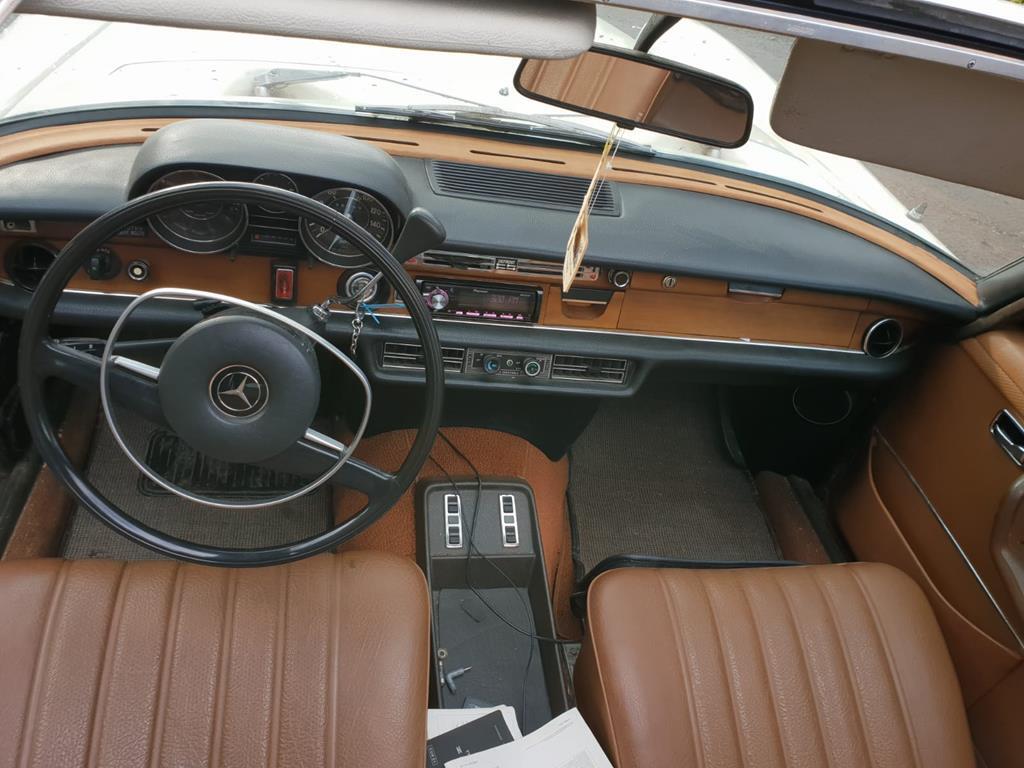 So, it looked good! Damn, I was almost over buying a W108! Yes, I remember seeing the odd one in the '90s, and loving them at the various car shows I've since been to! Damn, I got over getting one of these too! I guess I wouldn't get over so soon!
There was only one thing for it. See the car. Seeing it, it was rust free! Sure, the horn didn't work, and I couldn't figure out half of the controls. But the deal was done! I agreed to buy it, and despite my collection of cars, made movements to ensure I could fit it in the stable! Yes, the 2CV would go to a new home, but I can move onto bigger, and better things right?
Well, we shall see.