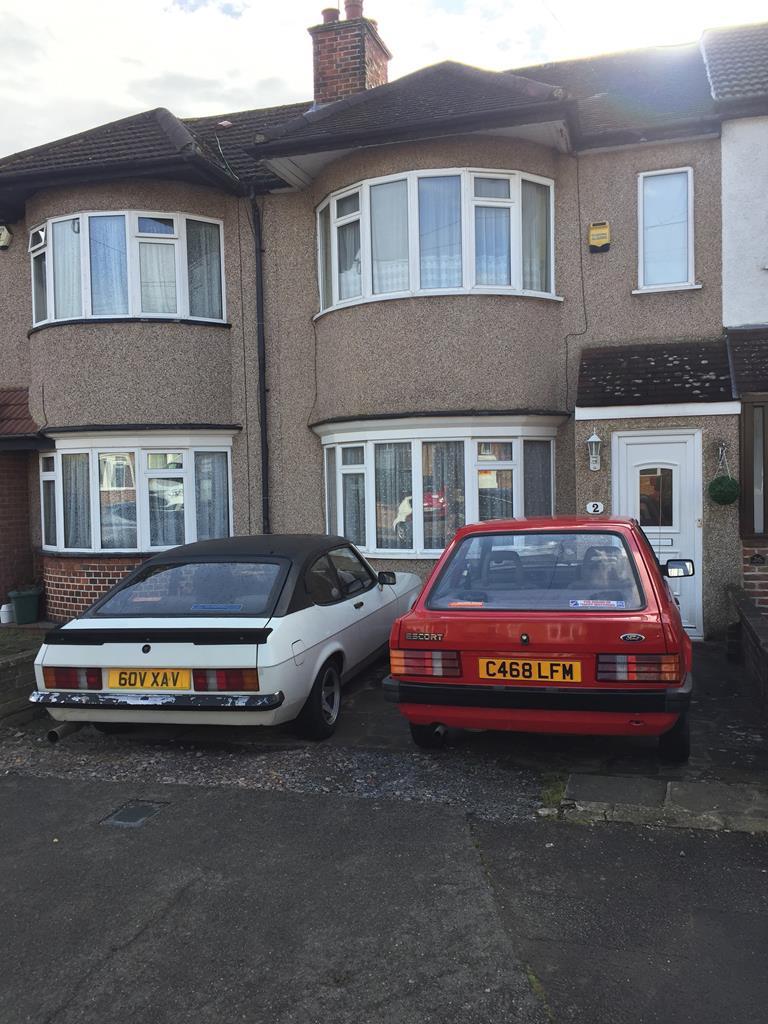 Latest update! I know have a drive way!!! Nice to get both cars off the road and now means i can really crack on with the Capri (depending on funds) .
I wrote a new list of to do's taking into account everything that i can find wrong:
Rear Brakes (inspect again & Free off)
Inspect an replace brake hoses.
Check/ possibly replace blown headlight and rear light bulbs
Figure out whats wrong with interior light bulbs.
Look at oil guage/ sender
Look at Temp gauge
Fuel gauge (probably voltage regulator )
Differential oil leek (new seal?) check oil level
Gear box oil check
change engine oil and filter
Check timing (buy timing light)
Tune up carb
Change cam belt + tensioner
Touch up paint
Fix front bumper that some lovely person nocked off
Sand back bumper down to check chrome.
Clean interior
---------- To start ----------
Rear Brakes / Hoses
Lights
Temp + Fuel gauge
Front bumper
Oil levels
I think once i get the above sorted i can start driving it around town without too much worry. I also have some Ford Rostyle / GL steel wheels to go on that i used to have on my Escort for a more standard look.