Hey all, I never thought i'd say this but i own a Capri now! Alongside my 1985 Escort i must be in heaven?
My love for the Capri started 11 years ago when i worked briefly on the Royal Mail in Stoke-on-Trent. One of the guys owned 3 Capri's and was selling his mint 1.6 for £800 (should have bought it then) although from memory, my 1.0 Saxo was quicker so it didnt happen. Fast forward to now and i was looking for a second Classic or Modern Classic to run about in as a daily (Merc 190s etc) then, i started thinking about a Capri this came up here on the forum and i thought i'd keep my Escort as a "business car" still and buy this if it was any good.
When i saw the Car it was defintily rough but after a good inspection seems quite solid. Apparently it was done up about 5 years ago but the Car comes with hardly any history. Its rough here and there and my plan is to bring it back to some form of standard Capri with a sportier eliminate. I think trying to take it back to "stock" would be hard work and also I don't want to make it too Denis Waterman. i think the vinyl roof really needs to go back on and I also have some Capri Rostyles that i might try on there. The Capri is going to be my first proper project car as my Escort has usually had rust issue or i need it fixing asap for work and it has to go to the garage. Any advice on the jobs list at the bottom or, if you know of any parts i might need going cheaper, i'm all ears
Its a bit of a shoestring build for a while until work picks up. I'm also moving house soon so hoping it all works out

the plus is i might get a double drive with the next house
Here we are filling up (as the gauges don't work i thought it was wise)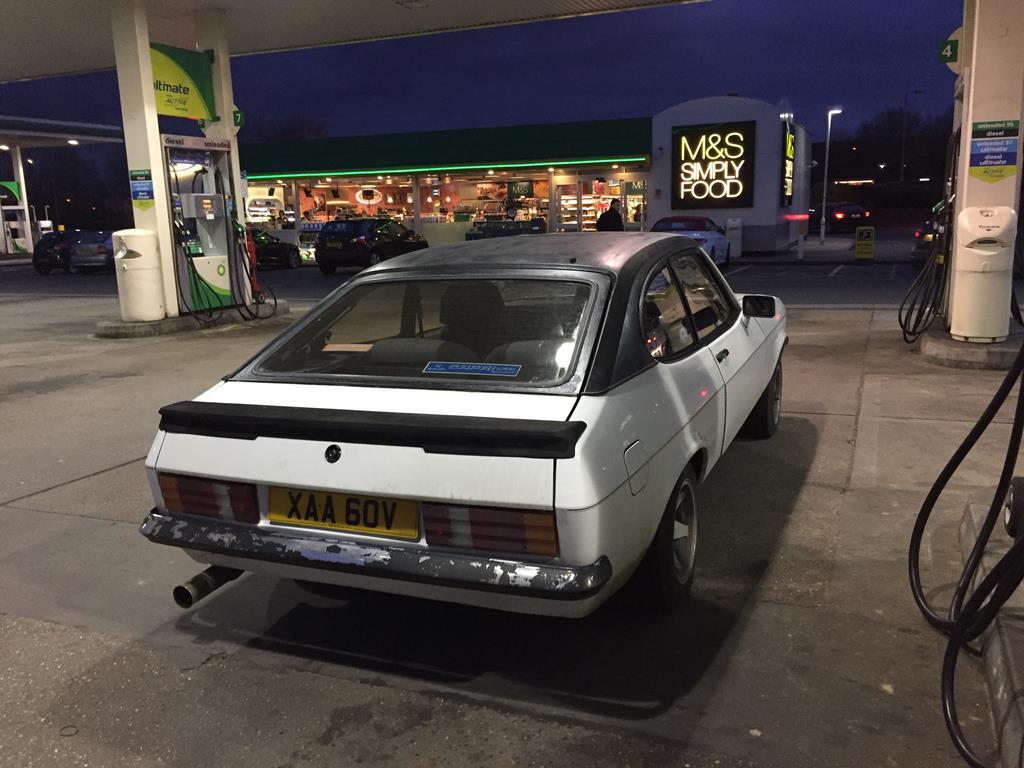 Her & His white wibblepoo.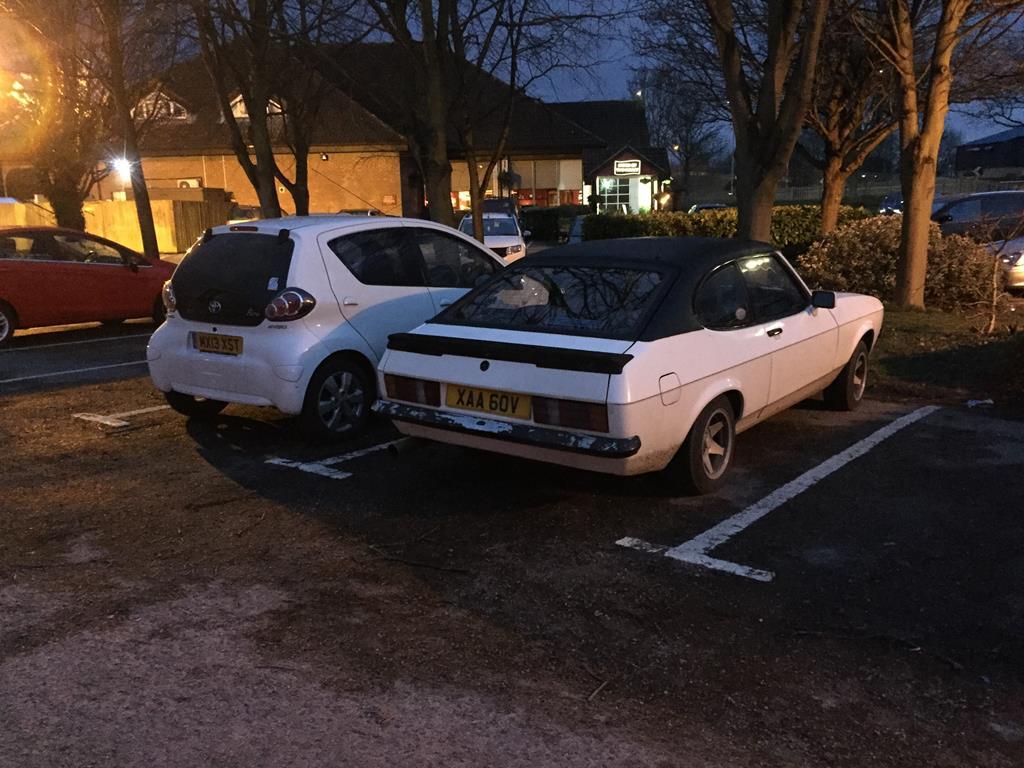 Taxing it franticly over grub and beer.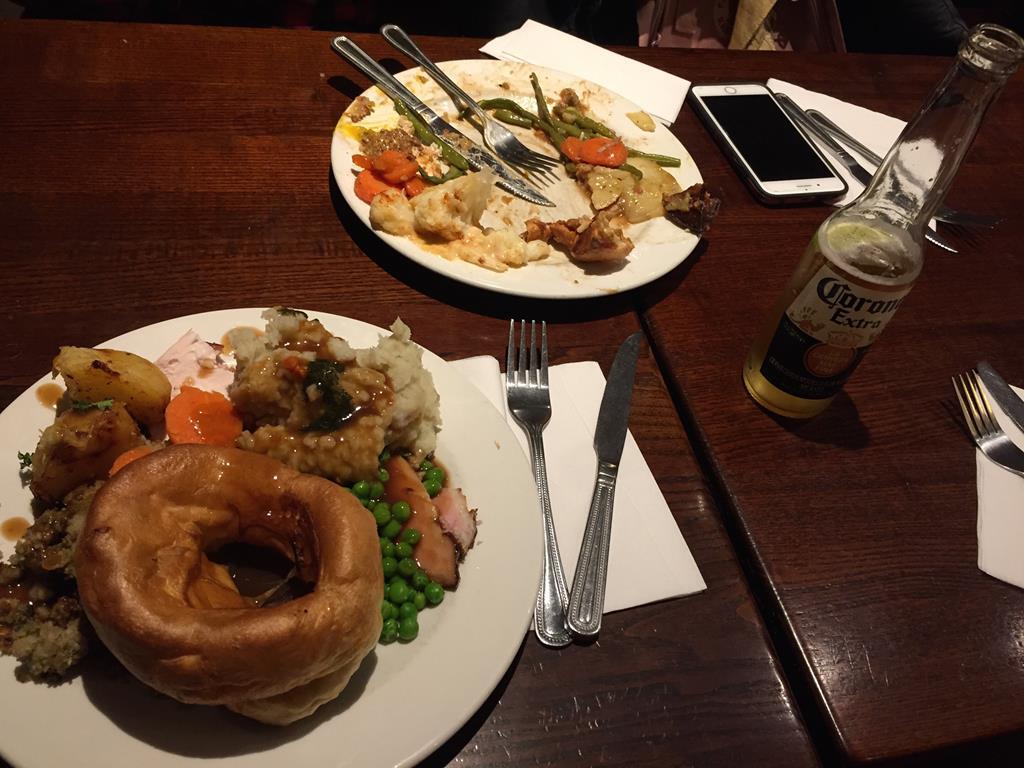 Yesterday i drove it round to my Escort then went to get it cleaned to see what I'm working with.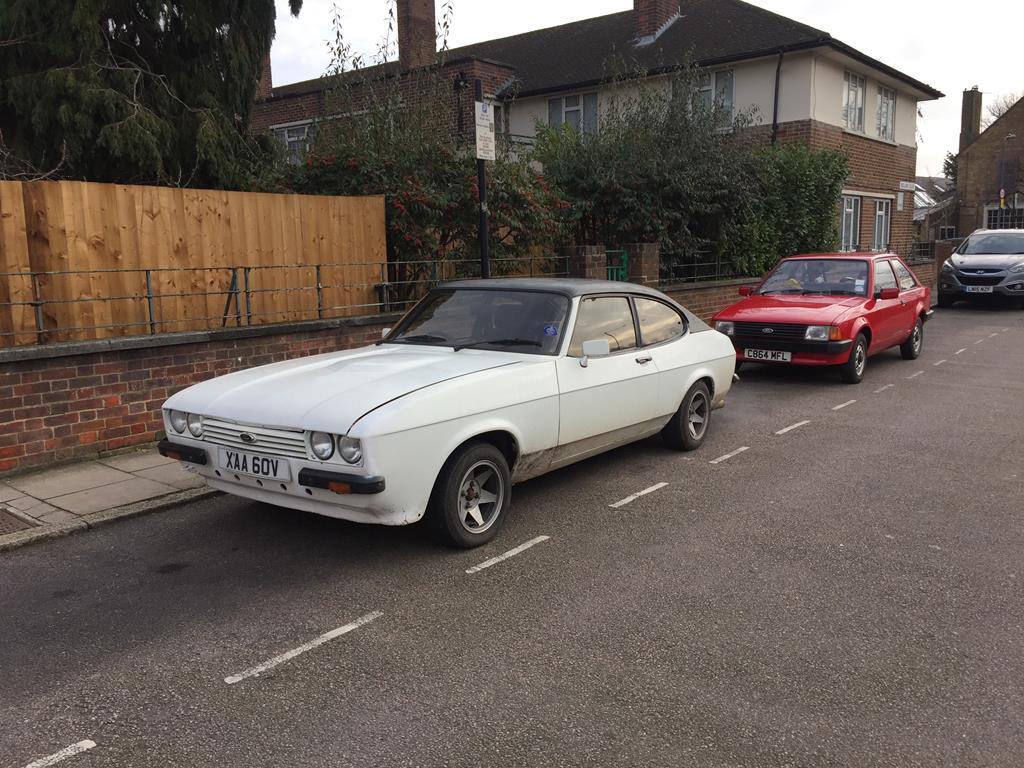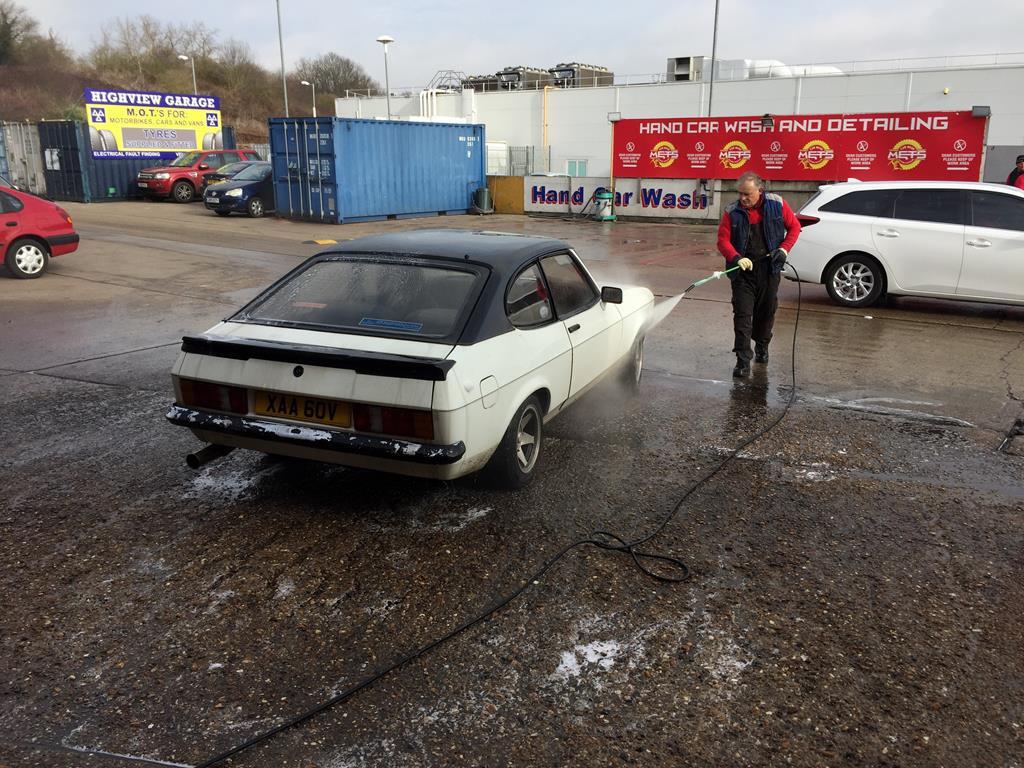 Post Clean (a few bits of paint flaked off and it shows the rust up a bit more, but still seems solid underneath)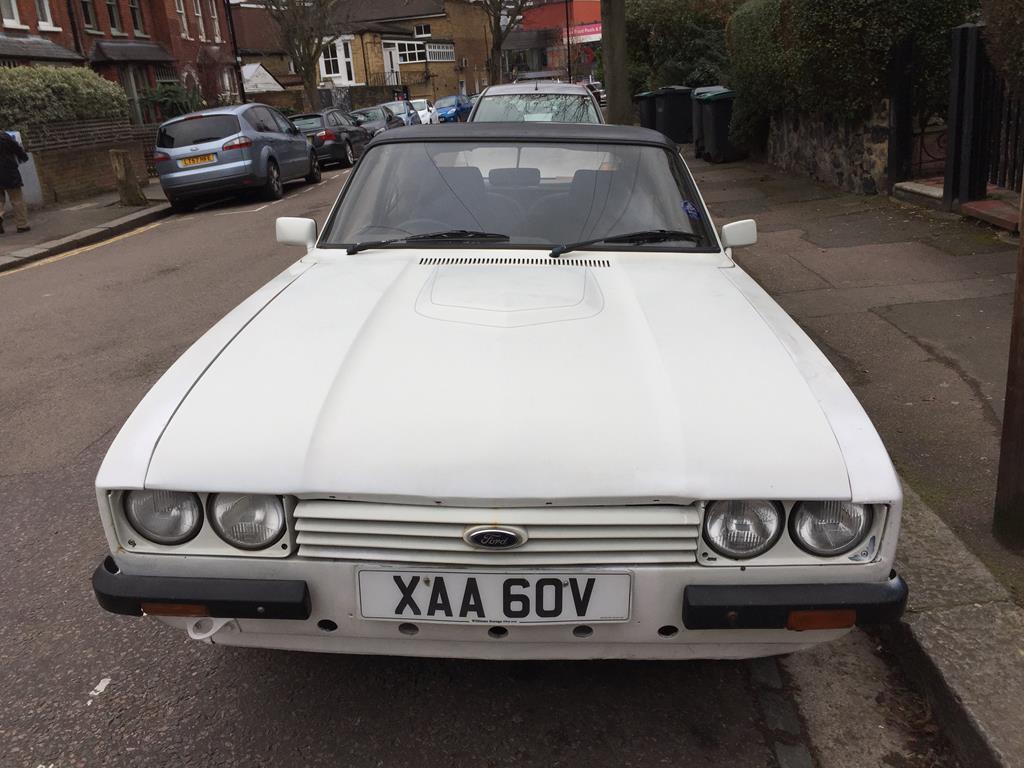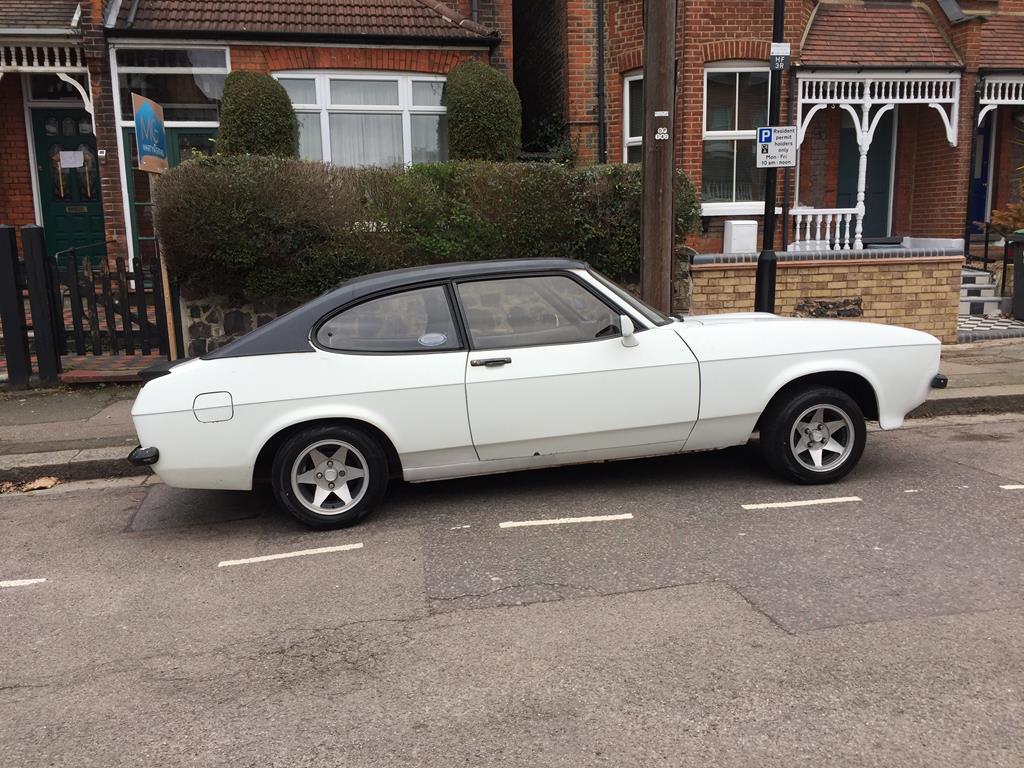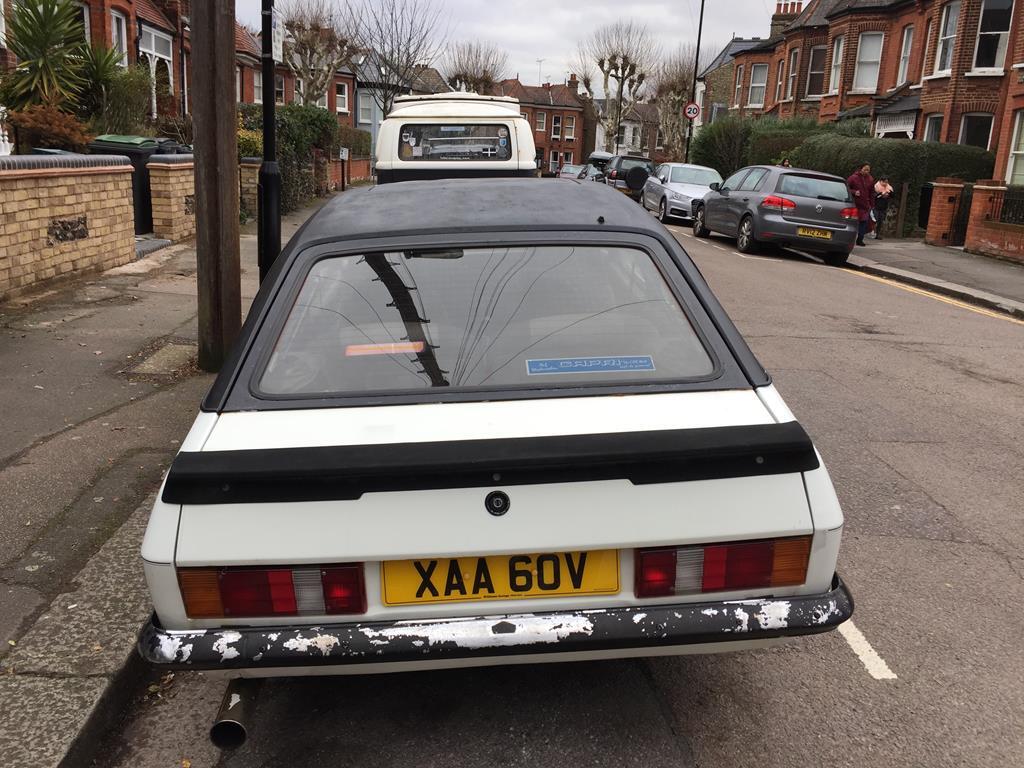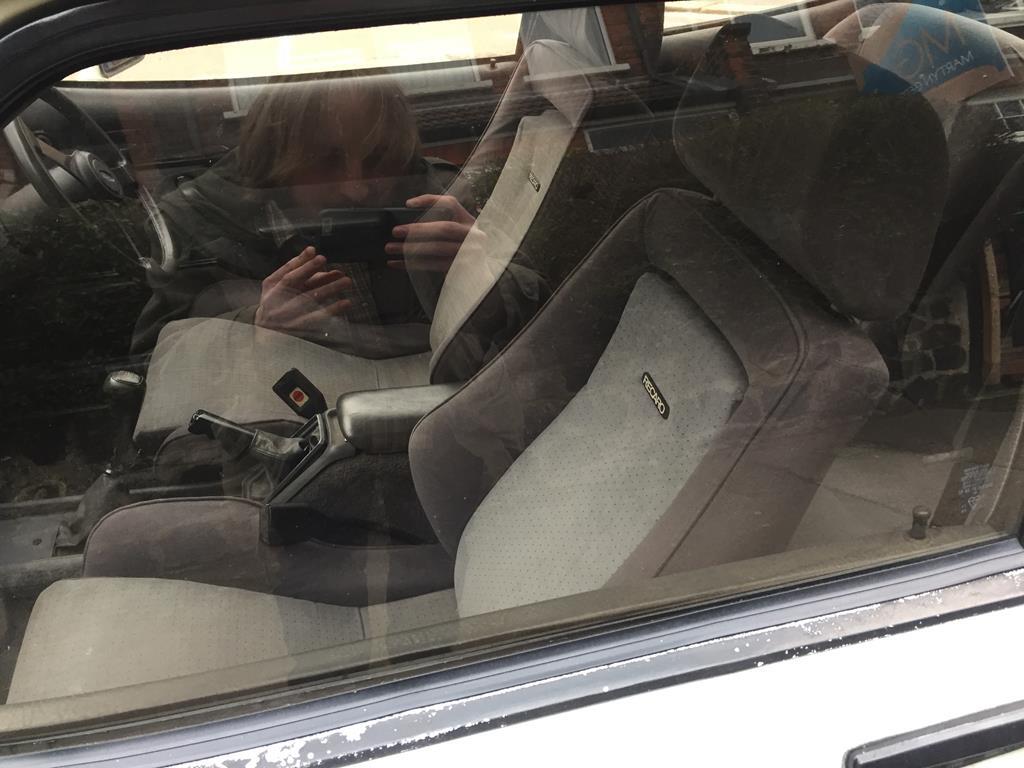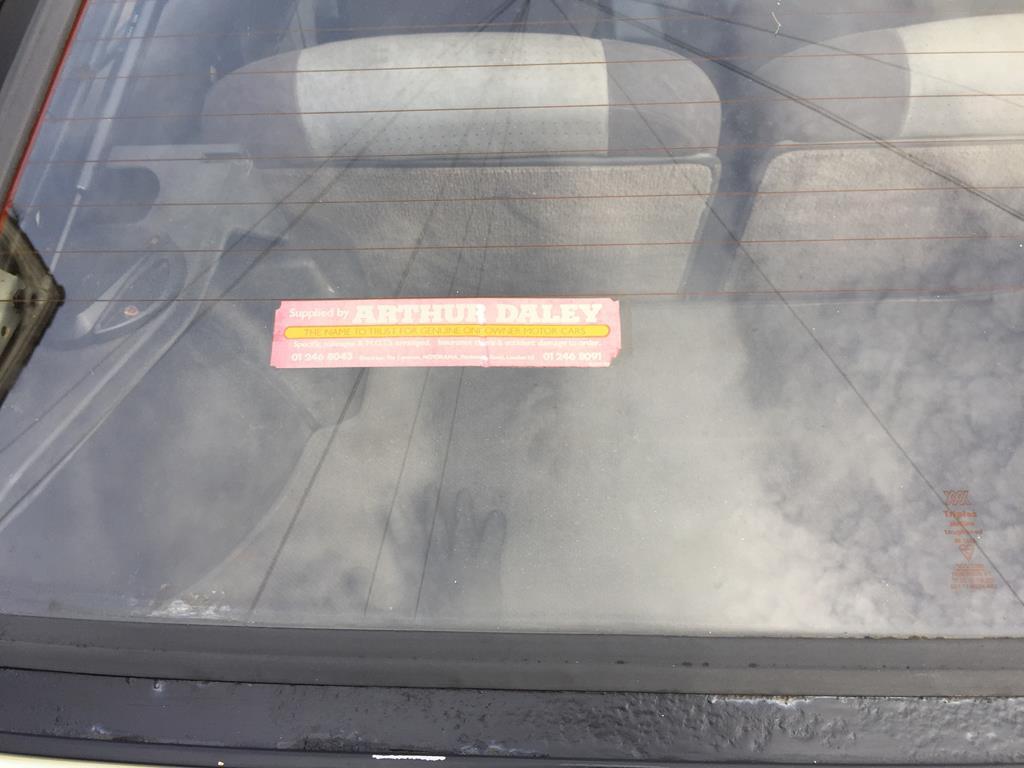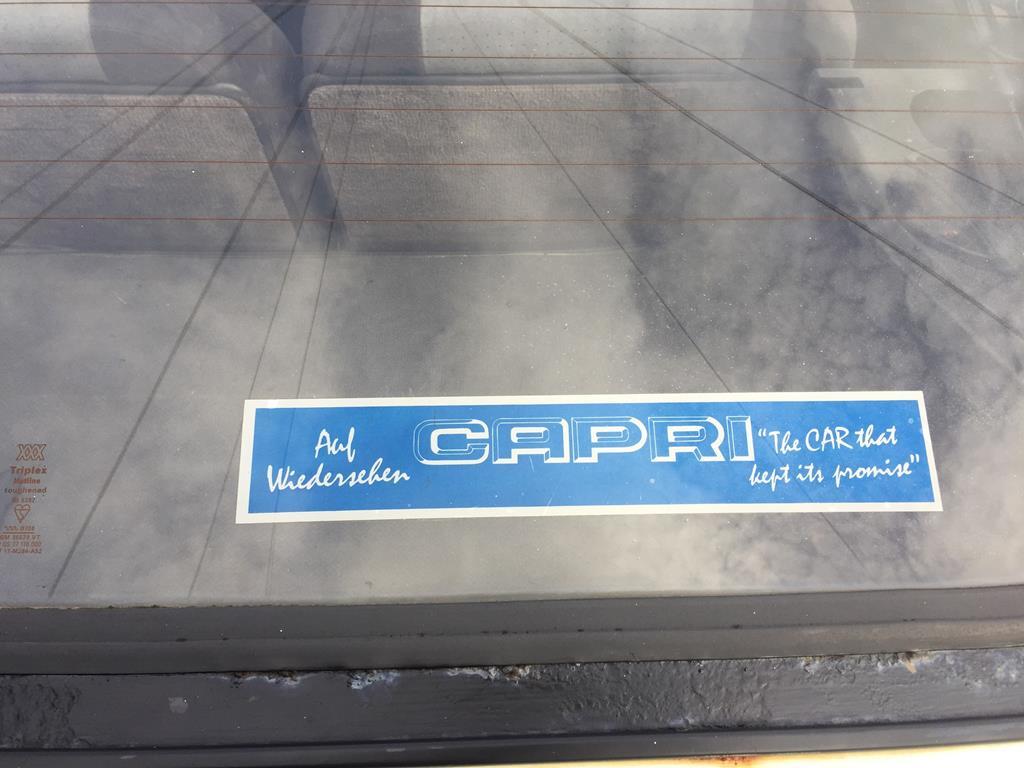 So the plan now it....
-
Tie Rods
Its on the advisories and its clicking round corner and jumping about a bit.
-
Rear Drivers Side Drum Sticking
.
-
Leaf Springs
I cant bear to look at it from the side.
-
Check out the carb tuning/ electrics.
When i bought it it was fine but, soon started cutting out at junctions and then yesterday didn't want to start in the morning. Its also an Auto choke.
-
Get The Gauges Working
-
Timing belt
Not sure if I'm brave enough to do this myself but, i did see a good video of doing it on youtube.
After i get it driving nice and safe. I'll probably do:
Vinyl Roof / Try and get the sunroof working again.
Bumper, Black Grill and Headlight surrounds.
Although it looks like someone has welded a found panel over the existing Capri front to do those "Air holes" the panel behind doesnt look rotten either. This might mess up the bumper idea.
Touch up Paint & Rust.
I'm hoping i can keep hold of this car for a while and theres no nasty surprises along the way. I think next year it will be tax exempt (will take it for MOT) so that will save me £255 a year. All depends on work/living in London etc. Parts wise the Parts except for Leaf Springs seem quite cheap/available compared with my Escort Mk3. I could sell the Escort if it came to it but that would be a difficult one.
Like i say i'm fixing this up on a really tight budget and just want to get it driving right so i can enjoy it first. If anyone has any ideas of where i can get parts or any advice on how to do jobs i'm all ears... this is my first proper project car.
Cheers
Chris